Skip to main content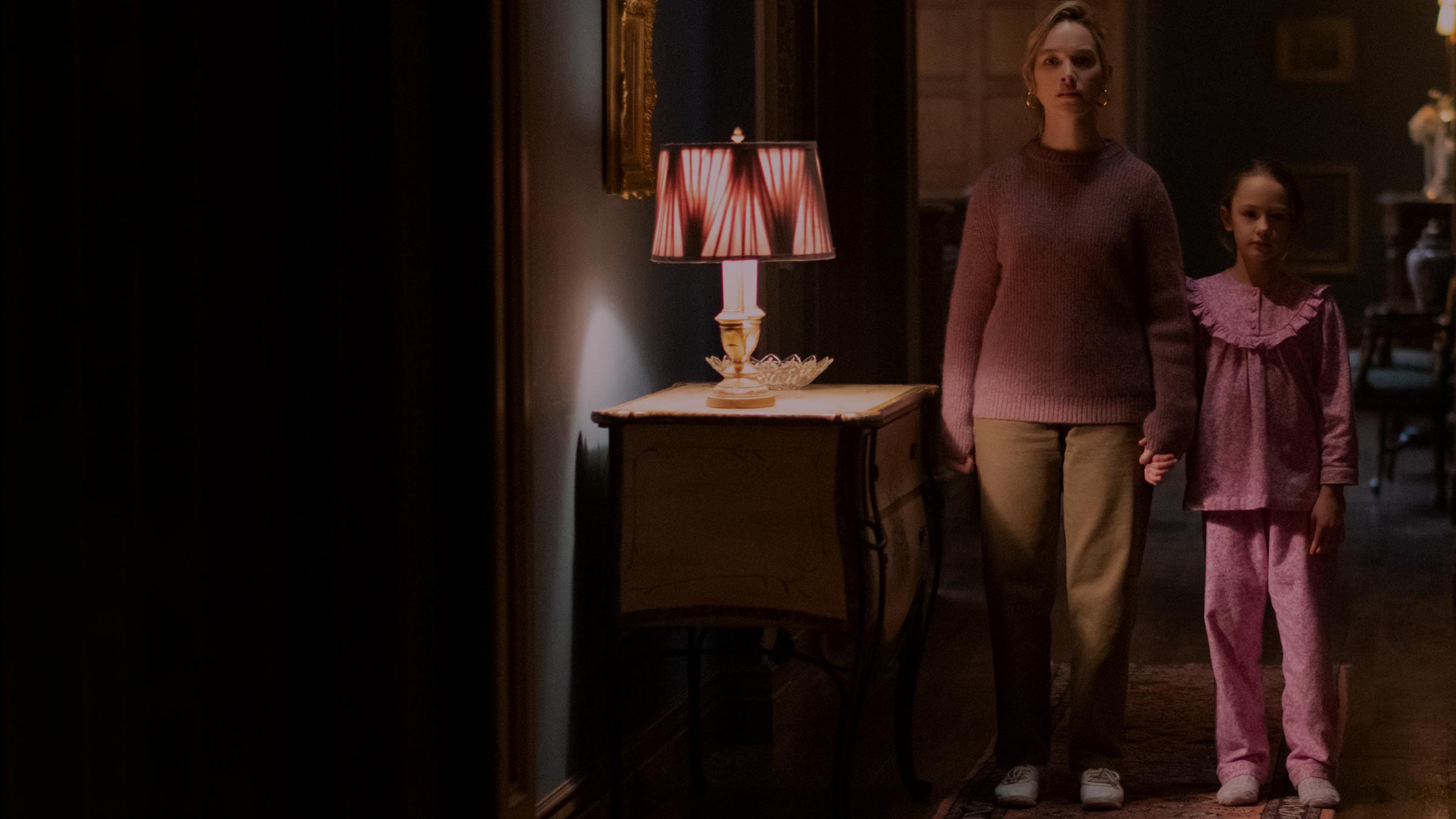 From chilling dramas to monster baking shows, get your Halloween on with Virgin TV – plus we've got £5,000 worth of Virgin Experience Days vouchers up for grabs in our spookily good prize draw

By Chris Miller, Writer
It's that spooky time of year – the time when lots of people LOVE to get the popcorn in, get comfy on the sofa and get properly scared! If that's you, you'll find loads of great TV to love in our Halloween collection, including spine-tingling chillers from some of the cleverest and most fiendish creative minds working in TV today such as Jordan Peele and Mike Flanagan.
You'll also find factual series looking into mysterious places and supernatural stories, as investigators attempt to find out what's behind reports of unexplained phenomena dating back centuries. But if you'd rather just celebrate Halloween by eating pumpkin-coloured cake with the lights very much on, we've got fab seasonal TV for you too!
Scroll on to find out about some of the best Halloween picks you can watch across Virgin Media. But first, how would you like to spend the spooky season doing something epic?
Prize draw time!
To celebrate All Hallows' Eve, we've teamed up with our friends at Virgin Experience Days to give away £5,000 worth of Virgin Experience Days vouchers for 50 lucky winners. That's 50 winners each receiving a £100 voucher to spend on a brilliant experience.
Whether you're looking for a scarily good night out in keeping with the season, or anything from hot air ballooning to sky diving (both scary for other reasons!), there are loads of brilliant things you could use your voucher for.
Here are just some of the experiences you could spend it on:
How to enter
To enter this prize draw please answer the following question:

The Midwich Cuckoos, based on the novel of the same name, is a scarily good show on Sky Max. The book has also been adapted into a popular film. But what was the film called?
A) Village Of The Damned
B) The Shining
C) Frankenstein
Email your answer – A, B or C – to VirginTVEdit@virginmedia.co.uk with Virgin Experience Day Halloween Competition in the subject line by 11.59pm on Wednesday 2 November. Please include the following details:
Your answer
Your first and last name
Your phone number and address
Good luck! Now here's a taste of the superb – or spook-perb? – telly you can enjoy this Halloween…
The Haunting Of Bly Manor
Find it in Apps & Games > Netflix
Dani (Victoria Pedretti) is grateful to be leaving her past behind when she arrives in England to start a new job as an au pair for a wealthy family. But wouldn't you know it, strange things are afoot in their stately home. Creator and Netflix horror maestro Mike Flanagan incorporated a number of Henry James's works – including The Turn Of The Screw – in this nine-part series to unsettling effect, with terrors both physical and metaphysical lurking in every dark corner of Bly Manor.
Midnight Mass
Find it in Apps & Games > Netflix
It's Mike Flanagan again, this time with an original series set in a remote community centred on a church. The locals are impressed with the new priest (Hamish Linklater, Unicorn Store) and his uplifting sermons – but does his arrival have anything to do with the unusual occurrences troubling the town? Flanagan brings together religious ideas and scare-inducing folklore for a supremely chilling drama, with moments you'll remember for a long time.
The Walking Dead
Find all 11 seasons in Home > Apps > Disney+
The long-running, hugely successful adaptation of the graphic novel series came to an end in 2021 and you can now watch (or rewatch) the whole thing on Disney+. Sheriff Rick Grimes (Andrew Lincoln, Teachers) awakes from a coma to a world overrun by zombies, or "walkers". He manages to find a small number of human survivors, but they are plunged further into the post-apocalyptic nightmare as they struggle to stay alive and uneaten. A true titan of modern horror TV.
Ash Vs Evil Dead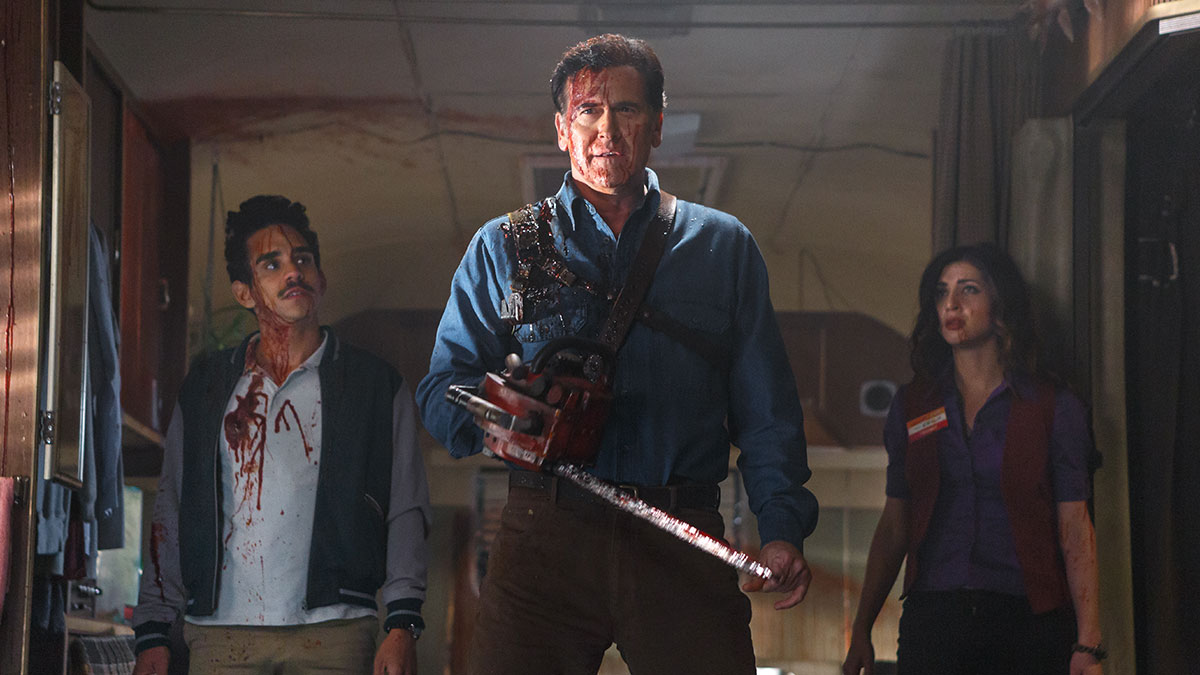 Find seasons 1-3 in Apps & Games > Netflix
It looks like evil's back! Bruce Campbell returns to his signature Evil Dead role as the reluctantly heroic Ash, leaving behind his humdrum, booze-sodden existence to take up his chainsaw and battle the forces of the undead in a series that's equal parts horror, action and comedy. Lucy Lawless (My Life Is Murder) co-stars as a mysterious evil-fighter with a link to Ash's past.
Castle Rock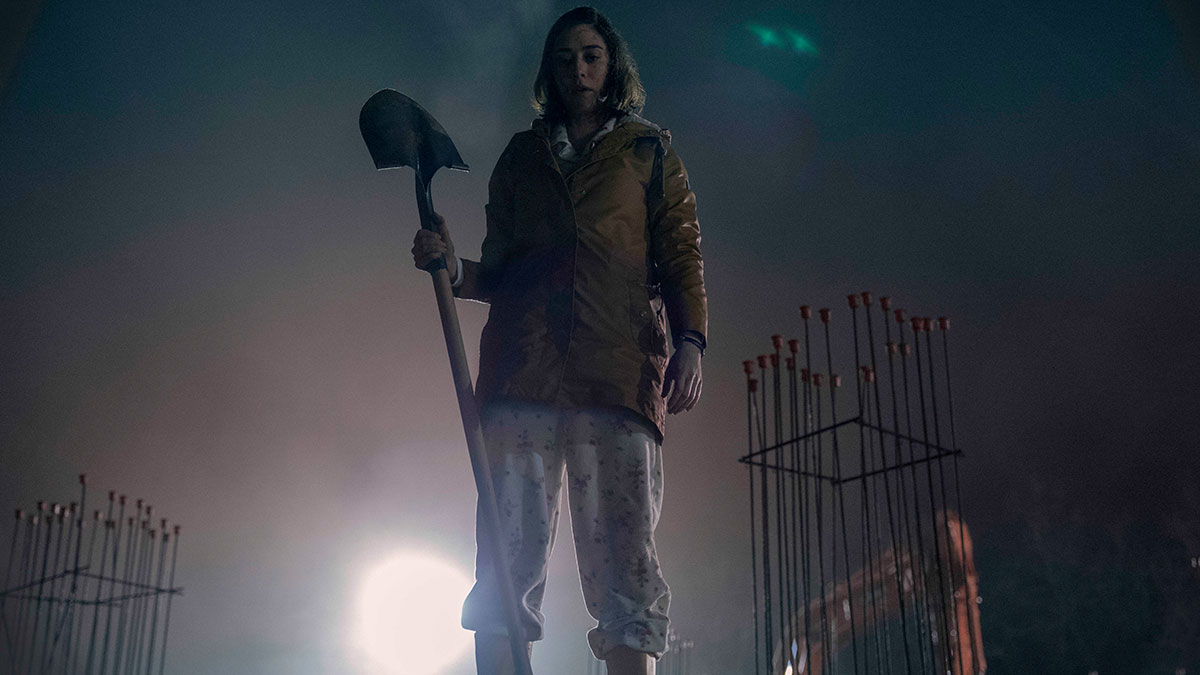 Find it in Box Sets > LIONSGATE+
Rather than a direct adaptation of a Stephen King work, this atmospheric drama takes inspiration and characters from the horrormeister's stories and mushes them together in the town of Castle Rock, Maine, to create a whole lot of scary shenanigans. With a great cast including André Holland (Moonlight), Melanie Lynskey (Mrs America), Bill Skarsgård (who also played Pennywise in the recent movie of King's IT) and Oscar winner Sissy Spacek, it's unpredictable, creepy and engrossing.
Haunted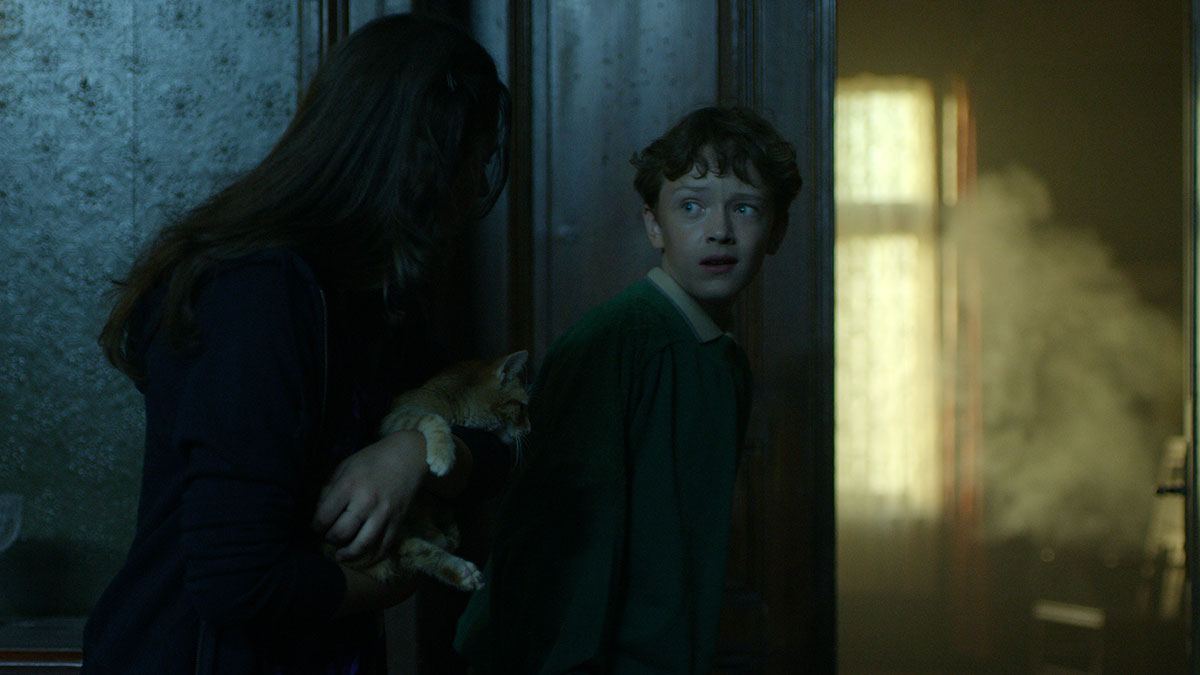 Find seasons 1-3 in Apps & Games > Netflix
"Real people, real stories, real horror" was the tagline for the debut of this anthology series, which gathers people who have experienced supernatural traumas to talk about them and recreate the strange occurrences. How real the stories are is certainly up for debate, but what's not in doubt is that they're real scary – from a well containing the mordant spirits of three children to a super-creepy music box.
American Horror Story
Find seasons 1-10 in Home > Apps > Disney+
The anthology horror series has travelled between locations and time periods since its first season in 2011, but always delivers reliable scares and memorable miscreants of the extremely unnerving variety, from New Orleans witches to survivalist cult members in Michigan. It's packed with fully committed performances from the likes of Jessica Lange, Evan Peters and Sarah Paulson (many cast members return to play different characters across the series) and with a standalone story in each season, you can dip in and out depending on how scared you want to be.
The Midwich Cuckoos
Find it in Box Sets > Sky Max
Another adaptation of a classic genre novel, this series reimagines John Wyndham's unnerving sci-fi tale as an atmospheric, claustrophobic chiller, as unwelcome invaders bring a small town under their control. The fear that spreads through Midwich as the residents realise their helplessness is palpable and disturbing. Keeley Hawes (Bodyguard) and Max Beesley (Jamestown) are the local psychologist and police chief trying to maintain order – and their own sanity.
Halloween Wars
Find season 11 in Box Sets > Food Network
It started as a seasonal spin-off from Cake Wars, but this food-artistry reality show – hosted or, ahahaha, ghosted by paranormal investigator Zak Bagans – has now been running for more than a decade. The teams must impress the judges with their Small Scare, creating a Halloween-themed delicacy in just 45 minutes, and their Spine Chiller, a more elaborate food sculpture that they work on for up to five hours. You'll get plenty of inspiration for your Halloween parties here – as well as in Halloween Baking Championship, season 5 of which you'll also find in Box Sets > Food Network.
Portals To Hell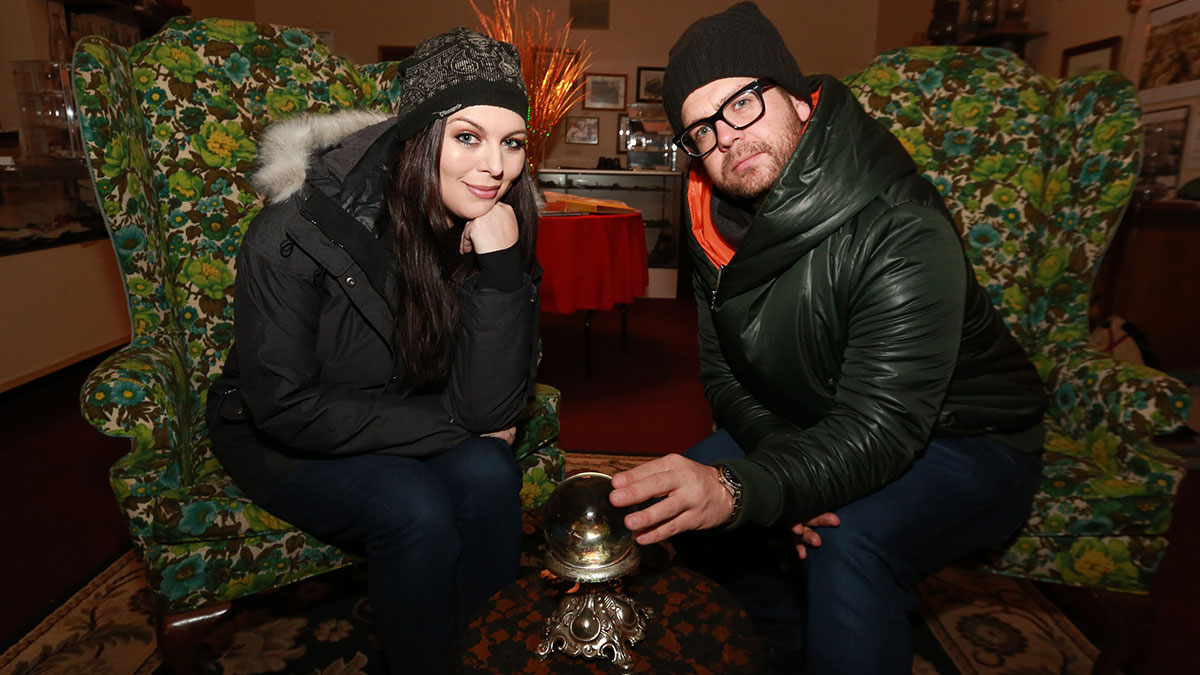 Find season 2 in Box Sets > Really
Jack Osbourne, son of heavy metal's bat-munching dark lord Ozzy, is the perfect choice to present this intriguing series in which he and paranormal investigator Katrina Weidman visit sites across the US that are rumoured to contain gates to hell. And there are a surprising number of them, from a Connecticut inn to a neoclassical governor's mansion in Colorado. The pair, with help from a team of experts, examine reports of unearthly goings-on and hunt for the truth – making some blood-curdling discoveries along the way.
Rosemary's Baby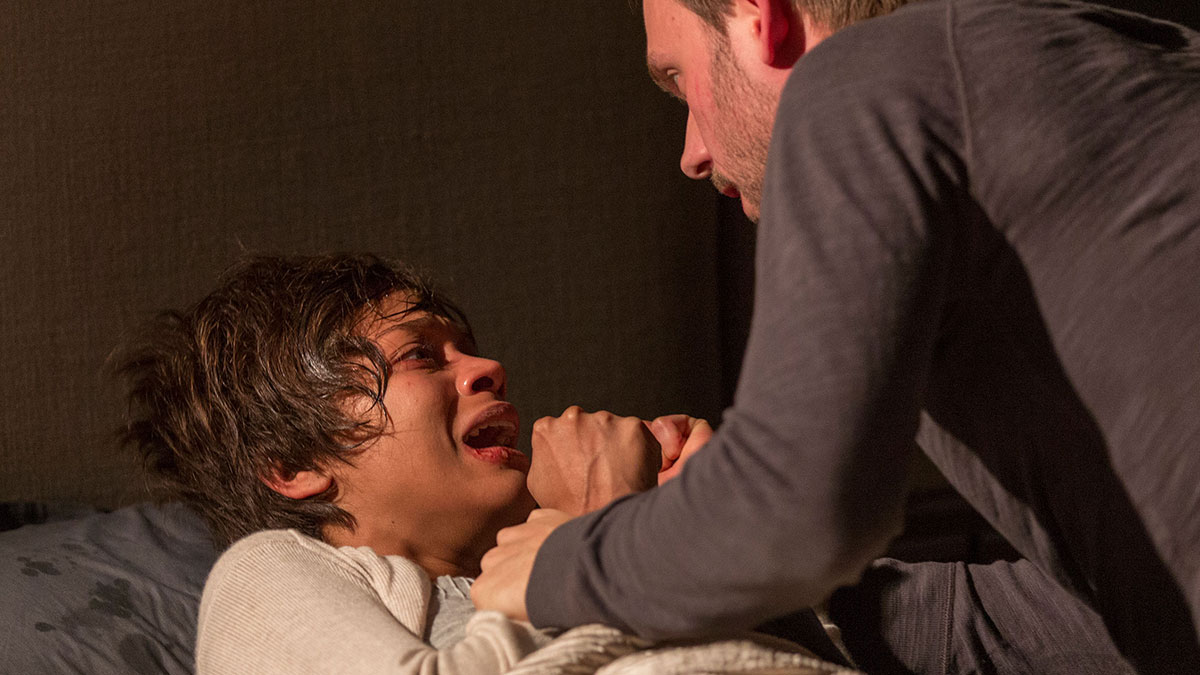 Find it in Box Sets > LIONSGATE+
Rosemary (Zoe Saldaña) and Guy (Patrick J Adams) move to Paris hoping to make a new start after a traumatic loss, but the more Rosemary finds out about the history of their apartment block and their apparently genial new neighbours, the more freaked out she gets. And when she conceives a child, things start to get seriously weird! This lavish two-part miniseries version is a modern update of Ira Levin's landmark horror novel that provides plenty of ominous and nightmarish moments.
The Twilight Zone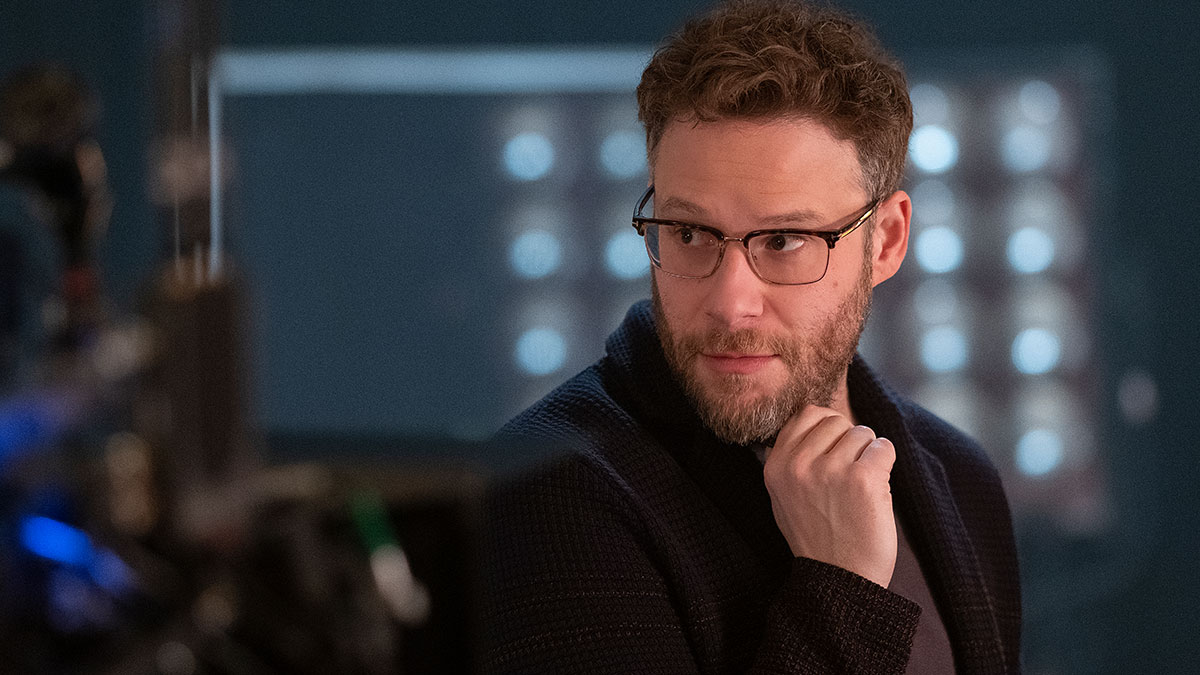 Find it in Box Sets > Sky Max
Writer/director Jordan Peele, who has nailed modern cinematic horror with Get Out, Us and Nope, moved into TV to executive-produce this revival of the revered 1960s anthology series. Its chilling stories range from a traveller listening to a podcast that describes the crash of the flight he is on to an alien seemingly inhabited by the spirit of a dead child. Seriously spooky stuff… With a different cast every episode, stars include Seth Rogen (This Is The End), Kumail Nanjiani (The Big Sick), Taissa Farmiga (American Horror Story), Chris O'Dowd (The IT Crowd), Morena Baccarin (Deadpool) and many more familiar faces.
Clarice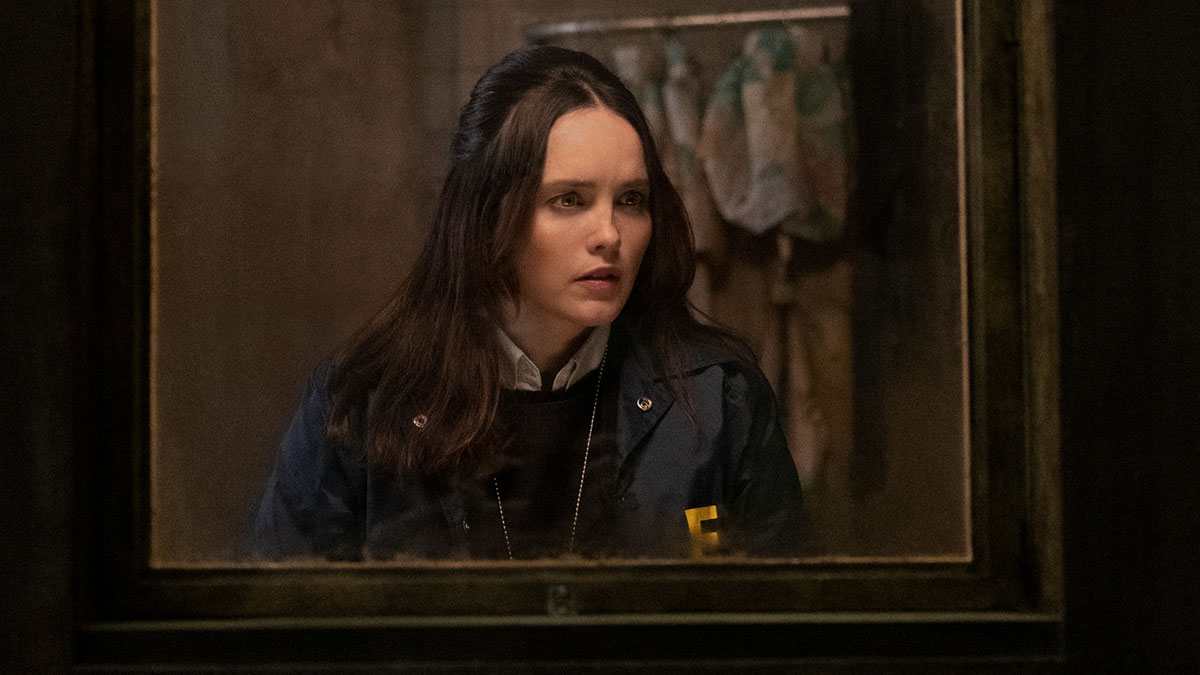 Find it in Box Sets > Alibi
Part of the genius of The Silence Of The Lambs was to hide genuine horror inside the confines of a conventional thriller featuring FBI agents and all-too-human serial killers. This spin-off show, focusing on Agent Clarice Starling (Rebecca Breeds) directly after the events of the Oscar-winning movie, offers more of the same as Starling hunts sadistic murderers and crosses paths again with the victim-skinning degenerate Jame "Buffalo Bill" Gumb (Simon Northwood).
Spooked Scotland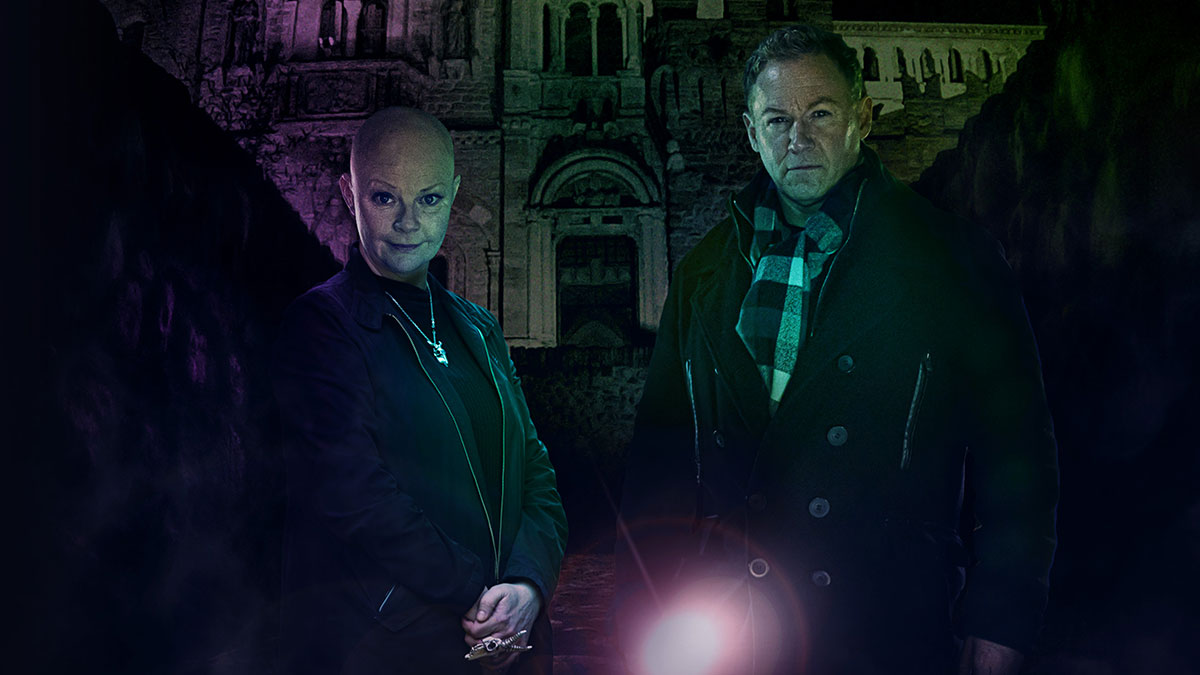 Find it in Box Sets > Really
From the 16th-century Castle Menzies near Aberfeldy to Glasgow's Tron Theatre, many locations in Scotland have macabre or ghostly stories attached to them. Presenter Gail Porter and medium Chris Fleming investigate the sites of chilling crimes and supernatural sightings across the country in this fascinating 10-part series.
We Hunt Together
Find it in Box Sets > Alibi
This British thriller series delves into some of the darkest corners of society, as DI Jackson Mendy (Babou Ceesay, Guerrilla) and DS Lola Franks (Eve Myles, Torchwood) investigate violent incidents related to online sex worker Freddy Lane, aka Zara Thustra (Hermione Corfield, The Halcyon), and discover a seedy world of threats, abuse, hustlers and traumatised former child soldiers. Things take an even weirder turn in series 2, as a serial killer known as the Birdman starts committing murders while wearing a latex pigeon mask. It's definitely not your average crime show…
Paranormal Declassified
Find it in Box Sets > Discovery
If you're more sceptical than susceptible when it comes to unexplained occurrences and mysterious phenomena, join award-winning journalist Paul Beban as he looks beyond the wild headlines and scours declassified official documents to discover the truth behind weird stories from history. From sea monsters to cattle mutilations to Bigfoot, Beban's investigations provide some surprising answers.
TV channels: Channels, content and features available depend on your chosen package. Channel line-ups and content are subject to change at any time and to regional variations.
HD: HD TV set, V HD Box, TiVo box, Virgin TV V6 box or Virgin TV 360 box connected with HDMI cables required for HD channels. Number of inclusive HD channels depends on package.
On Demand: Content available to view depends on TV package. Time limits apply for viewing chargeable On Demand content – see virginmedia.com. Once purchased, all chargeable On Demand content must be viewed within 48 hours. Premium channels and upgrades must be kept for at least 30 days.
Netflix: Netflix subscription required at extra cost.
Virgin Media Virgin Experience Days Giveaway Prize Draw Terms and Conditions (Promotion)
1. VIRGIN MEDIA LIMITED ("we", "us", and "our" or similar) (Company Number: 02591237) with a registered office 500 Brook Drive, Reading, United Kingdom, RG2 6UU is the promoter of the Promotion. General Terms and Conditions apply (please click the link in this paragraph for more information) (together, the "Conditions"). In the event of a conflict between the General Terms and Conditions and this Promotion, the terms of this Promotion will prevail.
2. By entering the Promotion, you (the "Entrant", "you", and "your" or similar) confirm that you have read the Conditions and agree to be bound by them and confirm that all information submitted is true, accurate, and complete. Please ensure you read these carefully as entry into this Promotion is subject to and conditional upon acceptance to these Conditions. We reserve the right to verify the eligibility of any and all Entrants and may, in our sole discretion, disqualify any Entrant that fails to satisfy the eligibility requirements. Entrants shall at all times act in good faith towards us and the Promotion.

3. The Promotion is open to any Virgin Media customers (cable and mobile) aged 18 or over resident in the United Kingdom, but shall not be open to employees of Virgin Media Limited, their immediate family members and anyone professionally connected with this Promotion. Entries on behalf of someone else will not be accepted. Maximum of 1 entry per Virgin Media customer.
4. Entries not submitted in accordance with the rules of these Conditions will be disqualified. We reserve the right to disqualify any Entrant reasonably suspected by us of cheating, behaving fraudulently, acting dishonestly, or otherwise acting contrary to these Conditions.

5. The Promotion closes at 11.59pm on Wednesday 2 November 2022 ("Closing Date"). Entries received after the closing date will be invalid.

6. To enter the Promotion you must answer the question listed in Virgin TV Edit correctly by sending an email to VirginTVEdit@virginmedia.co.uk and ensure it contains the following details:
a. Your answer (which must be correct)
b. Your first and last name
c. Phone number
d. Full address, including county and postcode
7. There are x50 prizes in total:
a) x50 £100 Virgin Experience Days vouchers
8. There will be x50 winners in total. The Main Prize is provided by Virgin Media Limited of 500 Brook Drive, Green Park, Reading, RG2 6UU, and administered by Redwood of Bankside 3, 90 Southwark Street, London SE1 0SW. Details will be shared securely and deleted immediately after the prize has been issued.
9. The winner will be selected at random by an independent process from all valid entries received and will be notified by no later than Wednesday 9 November 2022. You will be notified if you have won a prize by phone or email and must claim your prize within 4 working days after having been notified. If you do not respond or we do not receive a response within 4 working days of being notified you will forfeit your prize, and we reserve the right, at our discretion, to choose another winner or to dispose of the prize as we see fit. Our decision regarding any aspect of the Promotion, including without limitation correspondence regarding prizes, is final and binding and no correspondence will be entered into about it.
10. We reserve the right to cancel and/or amend these terms and conditions and/or the Promotion at any stage but we will only do so for reasons outside of our reasonable control. We will endeavour to minimize the effect of such cancellation or amendment on participants in order to avoid disappointment, which may include providing an alternative Prize if the original Prize becomes unavailable for any reason.

11. We will only use your data in line with applicable data protection legislation (including but not limited to General Data Protection Regulations) and subject to our Privacy Policy. We will not pass on your personal information to third parties except in accordance with these terms and conditions or where we are required to disclose that information in order to comply with any legal or regulatory requirements.

12. We accept no responsibility for entries not successfully completed due to a technical fault including without limitation a technical malfunction, computer hardware or software failure, satellite, network or server failure of any kind. If the Promotion is not capable of running as planned or entries are not received or validly submitted or the Prize (as defined below) becomes unavailable, we reserve the right to cancel, terminate, modify or suspend the Prize Draw if necessary.
13. We and our agents shall not be responsible or liable to compensate the winners for any loss, damage or consequential damage of any nature in contract, tort (including negligence) or otherwise caused by acceptance of these terms and conditions and/or in connection with the Prizes (to the extent permissible by law).

14. These Conditions and any disputes or issues arising out of or in connection with them (whether contractual or non-contractual in nature, such as claims in tort, breach of statute/regulation or otherwise) shall be governed by and construed exclusively in accordance with English law. You agree to submit to the exclusive jurisdiction of the English courts to settle any disputes or issues.