Skip to main content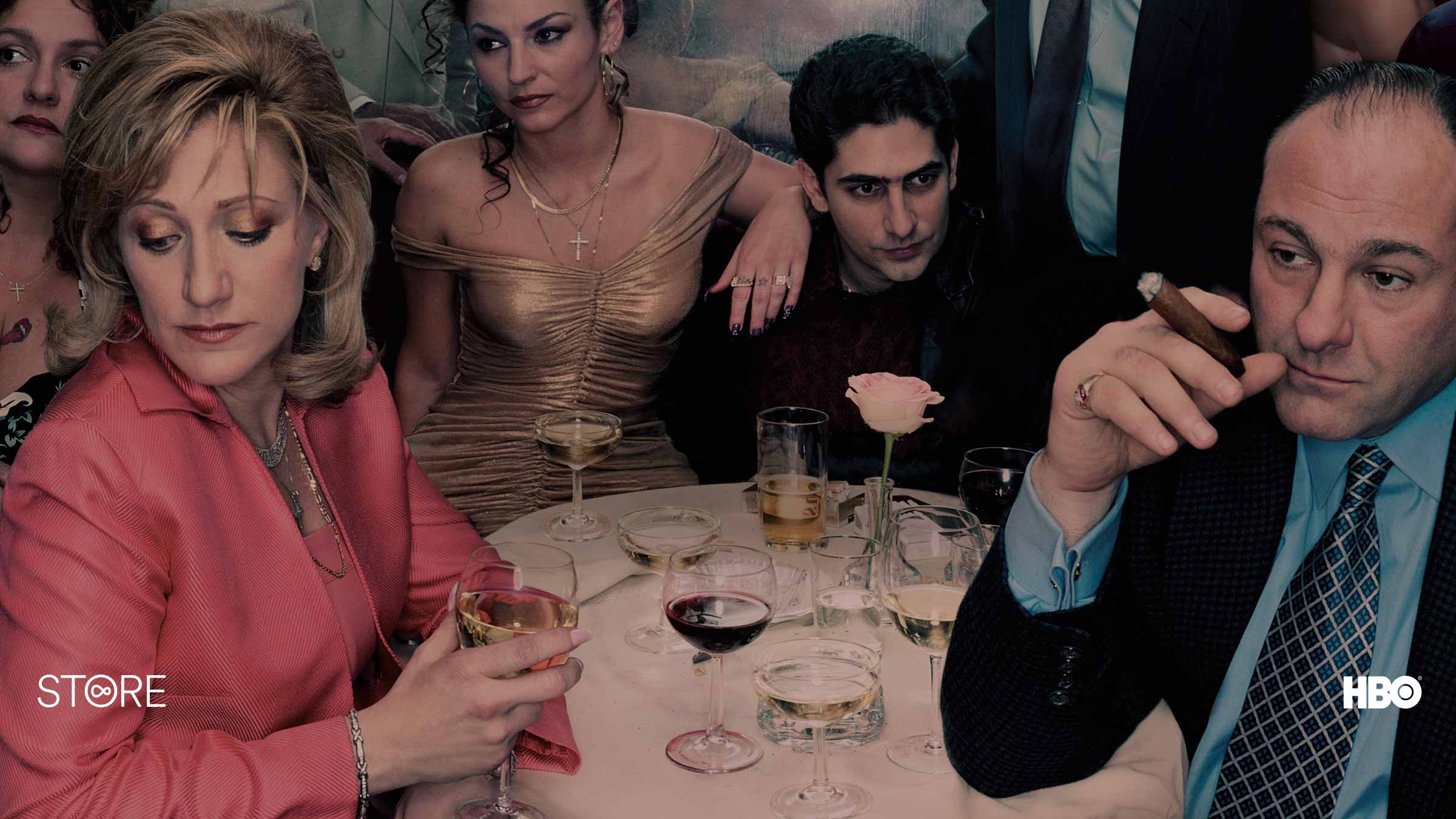 If you've still not got around to watching The Sopranos – available to buy now on the Virgin Media Store – entertainment writer Dan Jolin explains why you're missing out on a piece of TV history
Buy The Sopranos, The Complete Series now on the Virgin Media Store
Every Monday morning around the turn of the millennium, when FBI agents got to work and grabbed the first coffee of their organised-crime-fighting week, all they talked about was The Sopranos. Then they would listen to the weekend's Mob wiretaps and find that the gangsters they'd been surveilling were talking about the same thing. "We would hear back that real wiseguys used to think we had somebody on the inside," writer and executive producer Terence Winter told Vanity Fair in 2012. "They couldn't believe how accurate the show was."
Realism can get you a long way in drama. But it takes more than veracity to create a phenomenon as forceful, enduring and groundbreaking as cable channel HBO's epic and intimate six-season story about New Jersey mobsters squabbling in the immense shadow of their burly patriarch, Tony Soprano (James Gandolfini). After all, The Sopranos reached a much larger audience than just the Feds and Mobsters who saw themselves in its impressively deep and twisting plot lines.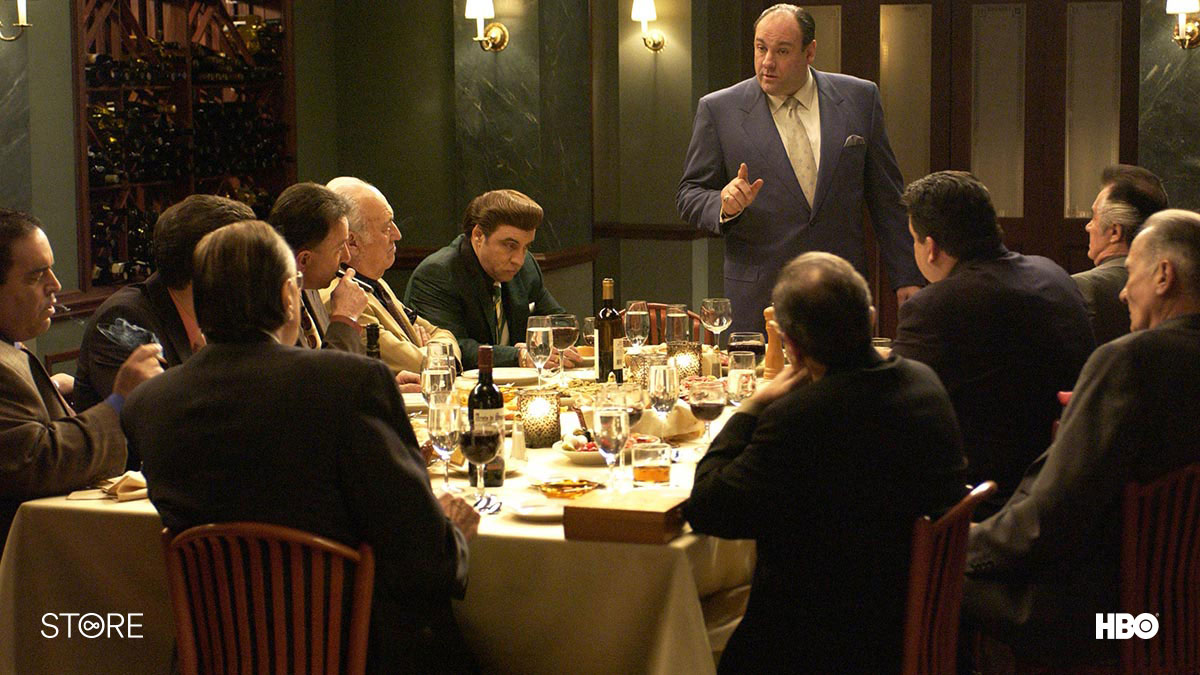 Debuting on 10 January 1999 and created by David Chase – a veteran TV writer who'd been working since the 70s but never developed his own hit show – The Sopranos didn't just become a cultural phenomenon. In TV terms at least, it changed everything.
Think of a modern drama you love. Whether you're into stories about unlikely crystal-meth kingpins, or advertising creatives in 1960s New York, or small-town Californian women pushed to the edge of reason, or even warring noble houses in a fantastical world, it's unlikely you'd ever have got to see them without The Sopranos muscling into the small-screen landscape first.
It wasn't that there was no talent in TV writing before 1999. Only that nobody had ever before had the guts, or the freedom, to mess with traditions and audience expectations as freely and successfully as Chase did.

One of The Sopranos' regular directors, Allen Coulter, summed up Chase's achievement perfectly. "The Sopranos gave the lie to the notions that you had to explain everything, that you always had to have a star in the lead, that everybody had to be ultimately likeable, that there had to be so-called closure, that there was a psychological lesson to be learned," he said. "The networks had essentially thrown in the towel on good drama. It's like changing the direction of an ocean liner. But The Sopranos did it."
It started with a simple idea – one Chase had originally had for a movie. A suburban family guy hits midlife, suffering marital tension and problems with his teenage kids; he starts seeing a psychiatrist and confronts his issues in ways he'd never imagined before. The only thing is, this guy is northern New Jersey's Mafia boss.

Tony Soprano was played with sensitivity, charisma and, at times, horrifying brutality by James Gandolfini (above), an actor whose cinematic work had been limited to memorable supporting roles, such as a hitman in Tony Scott's True Romance. He was surprisingly relatable. Likeable, even. As were all the show's characters. The quality of acting matched that of the writing. As Tony's long-suffering but quietly complicit wife Carmela, Edie Falco (below) deservedly won a long string of acting awards. And as Tony's ruthless mother Livia – based, worryingly, on Chase's own – Nancy Marchand created a villain the likes of whom we'd never seen before.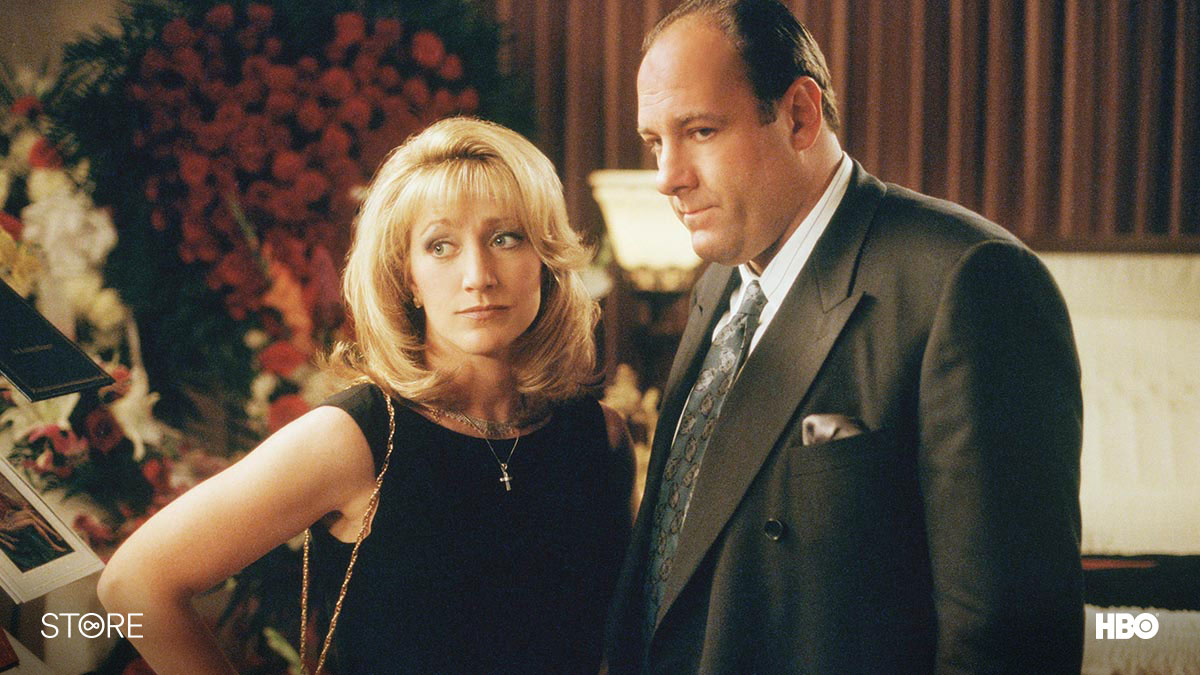 These weren't big names. Lorraine Bracco, who'd starred in Martin Scorsese's GoodFellas and played Tony's shrink, Dr Melfi, was the best-known actor. But, like the shows that followed in its wake, The Sopranos began to attract movie stars. Actors like Joe Pantoliano (The Matrix), and Steve Buscemi (Fargo) – who also directed several episodes – joined the cast. Even cinema legend Lauren Bacall turned up in a cameo (as herself, being mugged for a gift basket). Hollywood was belatedly coming to realise TV wasn't cinema's ugly, embarrassing cousin. It was cooler, smarter, more adventurous. It was somewhere a script could truly surprise you and a character could be allowed to live, breathe and develop over a luxuriously extended narrative arc. And that began with The Sopranos.
Then, on 10 June 2007, Chase brought it all to a controversial end. We won't spoil the final moment here, of course, but many viewers were baffled by the way Chase decided to go out. In truth, it couldn't have been more appropriate: surprising, daring, difficult and defying expectation. Like Tony himself. And like everything else that made The Sopranos truly essential viewing.
Buy The Sopranos, The Complete Series now on the Virgin Media Store
Not heard about the Virgin Media Store?
It's the place where you can buy hundreds of ace films and TV Box Sets. Want to know more about how to order these top movies and series? Then read our full story here.
How to use it
First, set up your account quickly and easily at virginmediastore.com. Once that's done, if you have a Virgin TV box you can buy and watch hundreds of films and TV Box Sets via the Virgin Media Store app on your box. Alternatively, if you're not a Virgin TV customer, you can buy and watch via the Virgin Media Store website and do everything through that. Simple!
Virgin Media Store: Separate terms and conditions apply to the Virgin Media Store service. DVD included for movie purchases only. Purchases must be made on the website or set top box. Compatible device & browser required. Max 5 registered devices. Max 2 devices can stream content simultaneously. Stream and download in UK only.
Image credits: The Sopranos © 2000-2005 Home Box Office Inc. All Rights Reserved. Ron Batzdorff