Skip to main content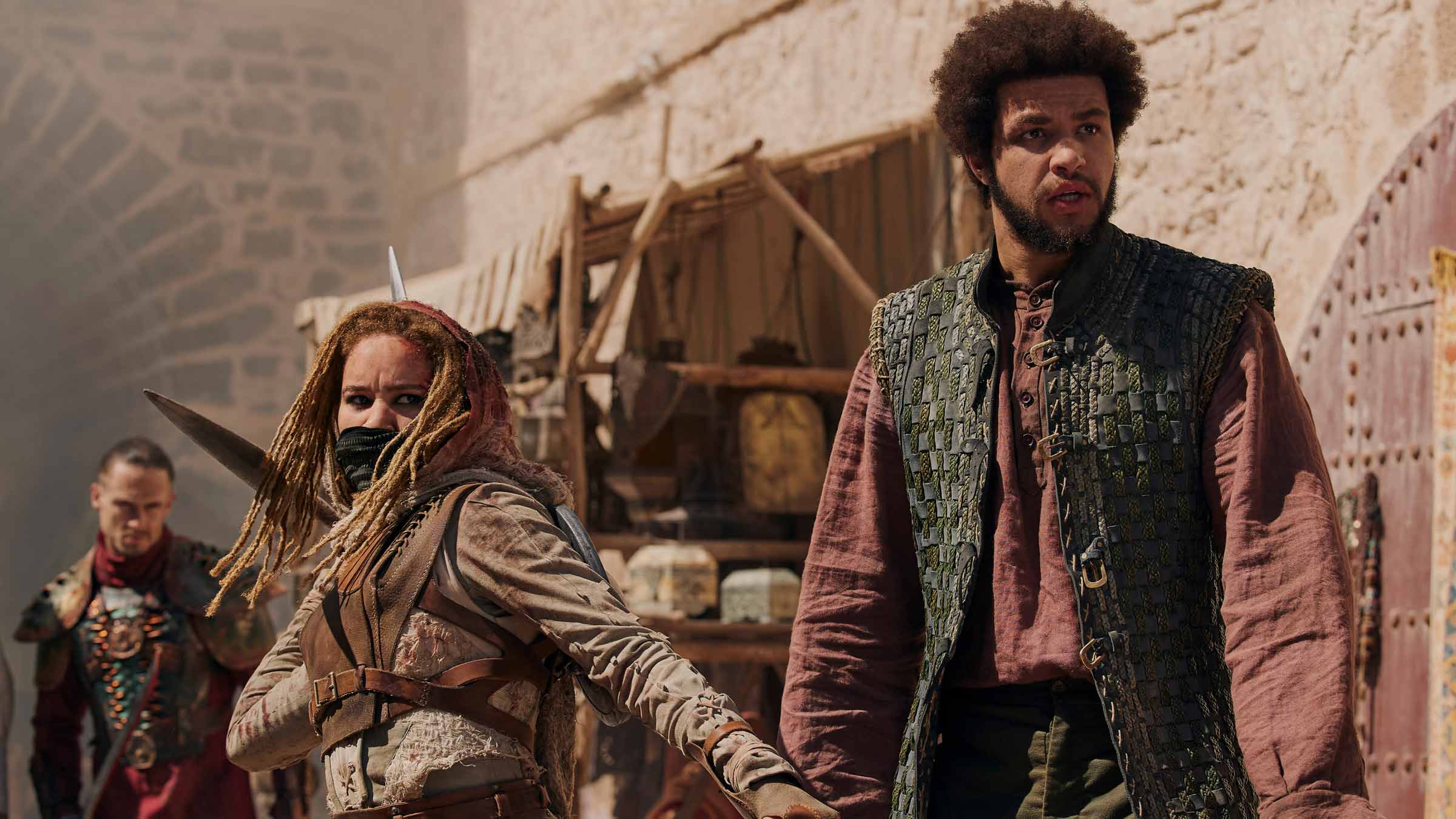 Danger is around every corner for the Dragon Reborn in the return of Prime Video's acclaimed magical series...
By Charlotte Briggs, Staff Writer
Fantasy fans across the realms can breathe a collective sigh of relief, as the long-awaited second season of The Wheel Of Time lands on Prime Video imminently. And there's more good news: a third season has already been commissioned, so we can embark on even more epic adventures with our heroes. Yippee!
For those that don't know, The Wheel Of Time is based on a sequence novels of the same name, written by acclaimed author Robert Jordan and completed posthumously by fellow fantasy writer Brandon Sanderson. Throw in an ensemble cast, an ancient evil to fight and a little bit of magic, and you've got yourself one of the most popular book-to-screen adaptations ever, with legions of admirers.
And while the first season largely followed the events of Jordan's first book "The Eye Of The World", eagled-eyed viewers believe that the second season will be inspired by Jordan's second and third book from the franchise. Why not give the trailer a watch and decide for yourself…
Let's recap (spoilers ahead for those who are new!). The series began with Moiraine Damodred (Rosamund Pike, Gone Girl), a member of the Aes Sedai, a powerful group of women that can channel a hidden magic from the True Source.
Headed by Siuan Sanche (Sophie Okonedo, Hotel Rwanda), the Aes Sedai are alone in their fight against their enemy, the Dark One. So Moiraine embarked on a mission with her Warder and companion Lan (Daniel Henney, Criminal Minds) to find the Dragon Reborn – a powerful being that can defeat the forces against them.
Her search led her to the region of Two Rivers in the far west of Andor, where she enlisted a group of young ta'veren chosen by a cosmic presence known as "the Wheel", including Nynaeve al'Meara (Zoë Robins), Egwene al'Vere (Madeleine Madden), Mat Cauthon (Barney Harris), Perrin Aybara (Marcus Rutherford) and Rand'al Thor (Josha Stradowski) to join her epic quest.
What ensued was an action-packed adventure that caught the attention of top-ranking baddie and Dark One follower Ishmael aka Ba'alzamon (Fares Fares, Rogue One). The season ended in an epic encounter between the now appointed Dragon Reborn Rand and Ishmael, where it appeared that the latter was ultimately defeated.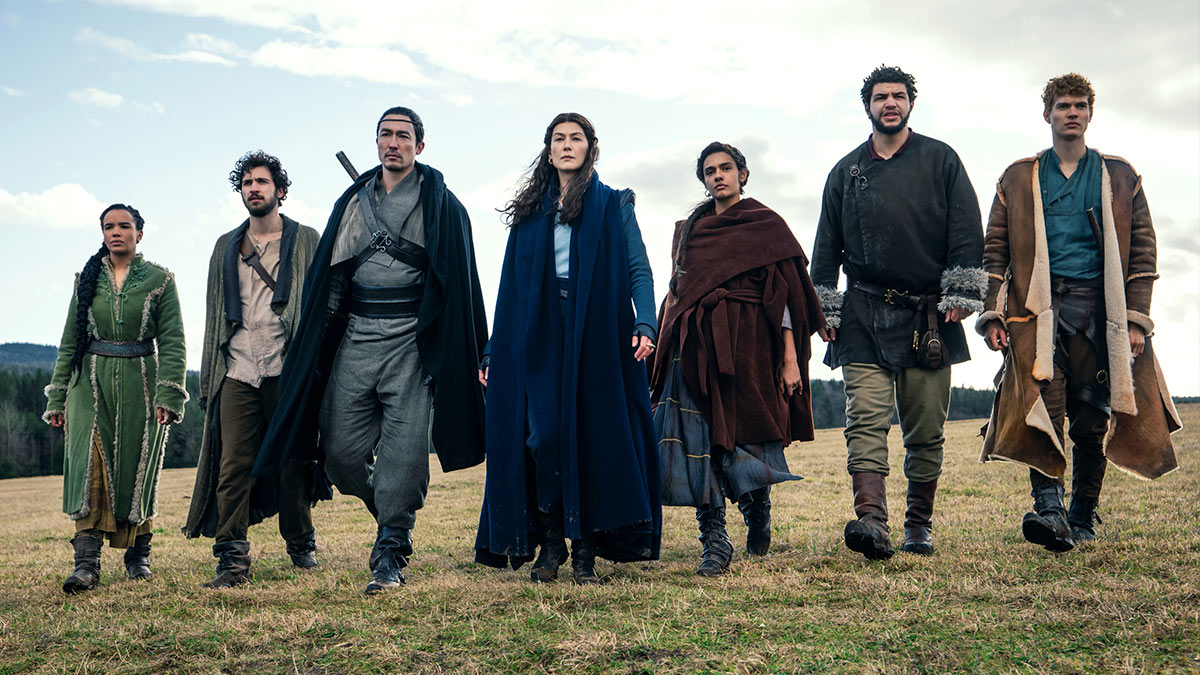 However, mortal danger still lies ahead for our heroes as it's entirely possible that a seal on the Dark One's prison was broken, accidentally unleashing him into the world to wreak havoc. Awkward. And with Moiraine Damodred now powerless to help, there's enemies old and new closing in like the Seanchan Empire, Liandrin (Kate Fleetwood, Harlots) of the Red Ajah and terrifying monsters.
It's not all doom and gloom though, as the second season also hints at a romance blooming between Moiraine Damodred and Siuan Sanche. And to dig deeper into that relationship, the fight between the Light and Dark and more, make sure you tune into the new season of The Wheel Of Time that's being released on Friday 1 September on Prime Video (Apps & Games > Prime Video).
For even more magical worlds to get lost in, look through our ancient spell book that's packed with sorcerers, prophecies, spells and legendary beasts. Just click each cirlce below to learn more about these spellbinding shows and how to cast them.

When is season 2 of Prime Video's The Wheel Of Time on TV?
The first three episodes of season 2 of The Wheel Of Time will be released on Friday 1 September, with five more episodes released weekly on Prime Video. Find it in Apps & Games > Prime Video.
​​How to watch Prime Video with Virgin TV
Prime Video is available to all Virgin TV customers with a V6 box, powered by TiVo®, or Virgin TV 360 with a subscription to the service. Simply sign up to Amazon Prime via the website or on your smartphone or tablet, and you can log in on the box. And because Prime Video is fully integrated into TiVo®, you can search without even going into the app. Just select Search & Discover from the Home menu and type in the name of the show or movie you're after. Virgin TV 360 customers can also find Prime Video shows and launch the app with voice search.
TV channels: Channels, content and features available depend on your chosen package. Channel line-ups and content are subject to change at any time and to regional variations.
HD: HD TV set, V HD Box, TiVo box or Virgin TV V6 connected with HDMI cables required for HD channels. Number of inclusive HD channels depends on package.
Catch Up TV: Catch Up TV content available for up to 7 days or up to 30 days after broadcast, depending on content.
Amazon Prime Video: Amazon Prime subscription required at extra cost. 18+. Click here for T&Cs.
Netflix: Netflix subscription required at extra cost.