Skip to main content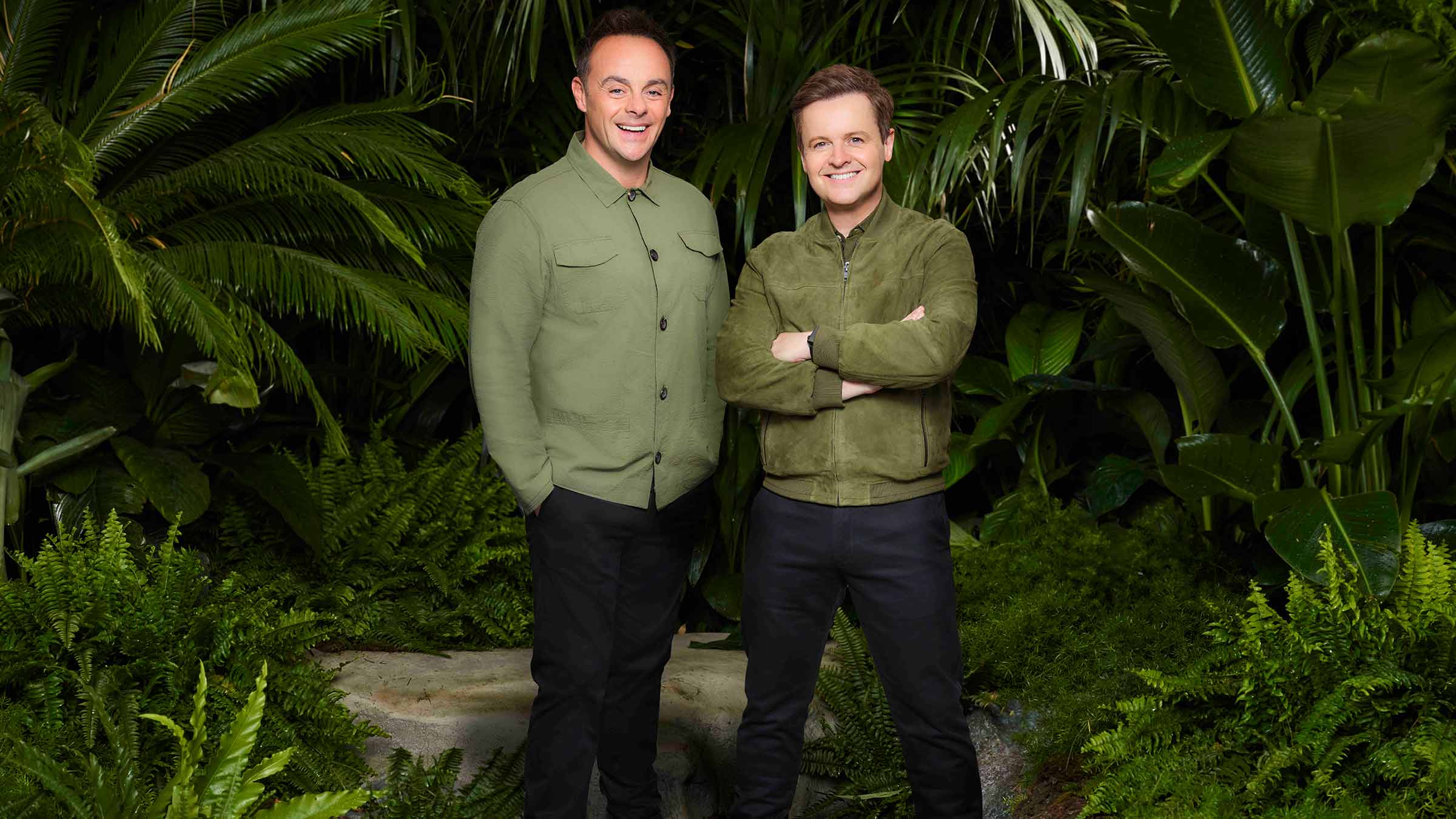 As I'm A Celebrity… Get Me Out Of Here! returns for its 22nd series, we look back at some of the reality show's most hilarious and horrifying challenges
By Virgin TV Edit
First aired in the UK in 2002, I'm A Celebrity... Get Me Out Of Here! will return for its 22nd series this week – a frankly astonishing feat in the fickle world of reality TV. Not one other major reality show from the year of I'm A Celeb's launch has survived until 2022: not Pop Idol, not Shipwrecked, not even the genre's instigator Big Brother (although the latter is due a revival next year). For whatever reason, it seems the British public simply love to watch relatively minor celebrities suffer in a jungle. Or a ruined castle. Anywhere uncomfortable.
The new series marks a welcome return to the classic I'm A Celeb format, with a new cast of celebs – including singer Boy George, ex-rugby player Mike Tindall, England Euro 22 winner Jill Scott and radio presenter Chris Moyles – camping in a remote rainforest in Queensland, Australia, following two series in which pandemic travel restrictions meant contestants had to stay in Wales.
To get us all in the mood, we thought we'd look back at some of the most entertaining and appalling bushtucker trials in I'm A Celeb history. Prepare to laugh and/or feel extremely grossed out…
Vernon Kay is effectively tortured (Series 20, 2020)

Multiple I'm A Celeb contestants have described entering the jungle and/or winning the show as "a dream come true", but the experience often seems more like a nightmare. This was particularly true for series 20, in which contestants set up camp in a dank and spooky Welsh castle. TV presenter Vernon Kay was shackled to the "Table of Torment", which resembled a medieval torture rack, and covered in buckets of rotten fruit and veg, maggots, cockroaches and scorpions. Nothing short of horrific.
Ferne McCann scoffs a live spider (Series 15, 2015)

I'm A Celebrity has attracted criticism for animal cruelty over the years, thanks to the producers' former habit of getting contestants to eat live creepy-crawlies (a feature that was dropped from the show in 2019). That change unfortunately came too late for The Only Way Is Essex star Ferne McCann, who in 2015 was tasked with eating a live water spider. Even if her bushtucker trial hadn't prompted more than 500 complaints to Ofcom, it would still be memorable for just how stomach-turning it was.
Emily Atack and Malique Thompson-Dwyer get the X factor (Series 18, 2018)

One of the funniest bushtucker trials of all time saw actors Emily Atack and Malique Thompson-Dwyer take part in a live challenge inspired by another ITV reality show: The X Factor. With their lips wedged apart by mouthguards, the two actors stood in perspex Xs filled with stinging ants and tried to sing songs by past X Factor contestants coherently enough for other campers to identify them. Watching someone sing with a mouthguard in will always be hilarious; watching someone sing with a mouthguard in while sporadically screaming is enough to induce tears of laughter.
Alex Best gets feathered (Series 3, 2004)

Tarring and feathering was a favourite method of torture and public humiliaition in feudal Europe. Poor Alex Best didn't get tarred in series 3 of I'm A Celebrity, but she did end up resoundingly feathered. First she crawled through tanks filled with eels, mealworms, cockroaches and spiders, a revolting experience that left her covered in wet, sticky goo. She then had to enter a fourth tank of snowy-white turkey feathers, emerging looking like a strange mythical bird-woman. The next step was a tank of snakes, but ophiophobic Alex sat that part out. One of the most-viewed bushtucker trials on YouTube ever.
John Barrowman eats a bull's penis (Series 18, 2018)

It's impressive when contestants chomp down their bushtucker amuse-bouches with grim-faced stoicism, but it's much more fun when they make a fuss about it. Consummate entertainer John Barrowman put on a show as he chomped down goat's eyes, a dead spider and a bull's penis in series 18, throwing sarky asides at temporary host Holly Willoughby, screaming that things tasted "LIKE SH*T!" and generally writhing around like a man possessed by an angry demon. Good stuff.
Katie Price and Neil Ruddock fill their faces with critters (Series 3, 2004)

Glamour model Katie Price was already approaching the peak of a certain genre of celebrity in 2004: still best known as Jordan, she'd been the subject of three Channel 4 documentaries and was famous enough to guest on Top Gear and enjoy cameos in Footballers' Wives. But it was her appearance on I'm A Celeb that propelled her into real high-wattage stardom, thanks to her romance with Peter Andre. Notoriously tenacious, she remained impressively steady as she and retired footballer Neil "Razor" Ruddock had their faces covered with stick insects, cockroaches, pythons and more.
Mo Farah is knocked over by rotten tomatoes (Series 20, 2020)

Sir Mo is known for his physical stamina and almost regal dignity, rather than his knack for slapstick comedy – which is why you might have gasp-laughed at the sight of him being physically knocked to the ground by a bucket of rancid tommies in series 20. Gibbering with fear as he reached into "hell holes" containing fish guts, lizards, rats and more, the ultra-competitive Olympic gold medallist was disappointed to only pick up nine stars out of 12 in his first bushtucker trial – even though that meant a solid nine meals for the camp.
Gino D'Acampo dons a spider helmet (Series 9, 2009)

The bushtucker trials are patently silly, but they can offer intriguing glimpses into the different ways fear can manifest. Series 9 winner Gino D'Acampo had admitted that spiders were his "worst thing" – so, of course, he was tasked with wearing a transparent helmet that was gradually filled with scuttling arachnids. Despite his fellow camper Sam Fox begging him to close his eyes, Gino kept them wide open behind his protective goggles, hopping from foot to foot and clutching his hands together like a small boy in need of a wee.
David Haye gets bitten by a bandicoot (Series 12, 2012)

David Haye's bushtucker trial was another that offered a fascinating insight into how different people handle fear. The retired world champion boxer was almost unnervingly calm as he descended into the "Well of Hell", sticking his hand blithely into a hole full of sharp-pincered yabbies and cheerfully saying "Hello!" He was equally casual about coming into contact with scorpions, snakes and cockroaches – even shrugging off a bite from a bandicoot. If your former career involved regularly getting punched in the head, perhaps a bushtucker trial seems tame by comparison.
Scarlett Moffatt chases ostriches (Series 16, 2016)

More laugh-out-loud material was provided in series 16 by the endlessly charming Scarlett Moffatt, who was tasked with removing four bird ornaments from the neck of one ostrich and placing them around the neck of another. The trial was made funnier by Moffatt's glorious comic timing (there's a reason the former Gogglebox star was able to leverage her role in that series into a broader TV career) and the fact that she was also wearing a comedy ostrich costume. If watching Scarlett the ostrich chasing George the ostrich around a pen doesn't make you smile, we suspect nothing will.
When is series 22 of ITV's I'm A Celebrity… Get Me Out Of Here! on TV?
The new series starts at 9pm on Sunday 6 November on ITV HD (CH 113/103). Episodes will also be available in Apps & Games > ITV Hub.
TV channels: Channels, content and features available depend on your chosen package. Channel line-ups and content are subject to change at any time and to regional variations.
HD: HD TV set, V HD Box, TiVo box, Virgin TV V6 box or Virgin TV 360 box connected with HDMI cables required for HD channels. Number of inclusive HD channels depends on package.
Catch Up TV: Catch Up TV content available for up to 7 days or up to 30 days after broadcast, depending on content.
On Demand: Content available to view depends on TV package. Time limits apply for viewing chargeable On Demand content – see virginmedia.com. Once purchased, all chargeable On Demand content must be viewed within 48 hours. Premium channels and upgrades must be kept for at least 30 days.