Skip to main content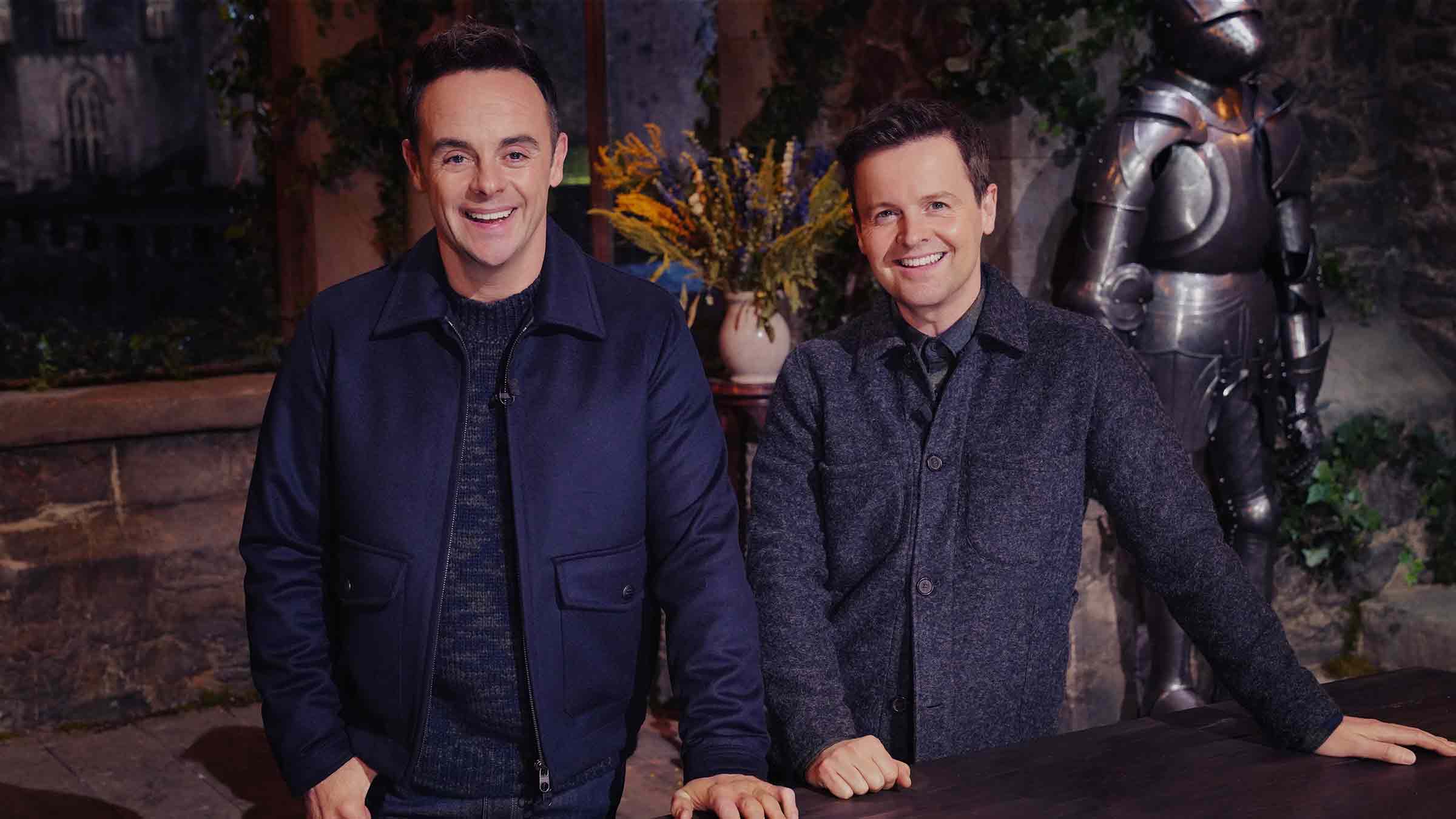 As the celebs head to the Welsh wilds once again to see who will be crowned King or Queen of the Castle, we look back at the most memorable contestants over the years

By Chris Miller, Writer
Hands up who thought I'm A Celebrity… Get Me Out Of Here! would be among the most enduring TV shows of the 21st century? We'll admit we weren't sure it had the legs when it debuted in 2002 – but it's still with us and still hugely popular, with millions tuning in to ITV and voting every year. We've enjoyed two decades of trials, tantrums, teamwork and tears… with plenty more to come in this new series, we hope!
A promising new group of slebs are now girding their loins for three weeks of castle-based shenanigans as they take on the slithery, the scuttly and the slimy in an attempt to make it to the end in one piece, so we look back at the contestants who have made the biggest impression during their time on the show…



No one knew quite what to expect from the first series of I'm A Celeb, when eight contestants entered the Australian jungle. We were all shocked by the bushtucker trials, which included such never-before-seen delights as Snake Surprise and Hell Holes. But absolutely no one was shocked to discover that legendary radio presenter Tony Blackburn was an all-round nice guy, who won favour with his classic dad jokes and managed to steer clear of campsite arguments. He seemed genuinely delighted to be there and, when he won, immediately tried to share the glory with runner-up Tara Palmer-Tomkinson. Hero.



Happy Mondays singer Shaun Ryder has faced drug addiciton and endured lengthy legal battles. So you'd think he could handle anything a reality TV show might throw at him. You'd reckon without Gillian McKeith, then, whose hypocritical moaning about people eating her cabbage (on top of other antics like, heavy quote marks, "fainting" when told she was doing a trial) sent Shaun into a sweary tirade. The viewers sided with Shaun, mischievously voting for the TV nutritionist to suffer through trial after trial, until they got fed up too and booted her after 16 days.



EastEnders actor Dean Gaffney proved to be simultaneously the bravest and most cowardly contestant of all time. Entering the Jungle Spa on live TV, he soldiered courageously on through a series of increasingly disgusting challenges – from digging through a box of crabs with his feet to shoving his face into a basin of "vomit fruit" – and won an impressive nine stars, all while maintaining an expression of the most abject terror and occasionally screaming like a howler monkey.



When he appeared as a late-arriving contestant in series 16, most viewers probably thought Homes Under The Hammer presenter Martin Roberts was like the guy next door: friendly, sensible, straightforward – the kind of chap you want selling your house for you. He soon proved to be a full-on oddball, switching from tearful outbursts to ingratiating niceness, veering between vomit and V-signs, disobeying orders from the designated camp leader and even – horror! – snapping at Ant and Dec. And that's before we even get on to his pet tree…



Some beautifully groomed eyebrows were raised when Geordie Shore's Vicky Pattison entered the jungle. How would someone from a show known for its wild hedonism cope with the restrictions of the celeb camp? But she soon won hearts and minds with her frank chat, smart self-awareness and genuinely heroic approach to trials. Who can forget her screaming, after Ant and Dec threw a curveball question at her as she rotated in a tombola, "Does anything have more than one penis?!" A true Queen of the Jungle.



One way to succeed on competitive reality shows is just to be relentlessly nice. Fortunately for Star Trek icon George Takei, he evidently doesn't know how to be any other way. His constant calmness and positivity inspired the other campers to be the best versions of themselves – and we're not sure we've seen anything more adorable on I'm A Celeb than his bromance with professional cheeky chappy Joe Swash. He even seemed to enjoy the jungle grub too: "Nice bouquet," he commented, when faced with a witchetty grub. Oh my.


Every year there's a celebrity who… well, you're just not 100% sure what they do. And although the late David Gest appeared on multiple celeb reality shows, no one's quite certain what qualified him. He… used to hang out with Michael Jackson, sometimes? Anyway, David decided to make his mark by simply telling the most outrageous anecdotes possible. From stories of him living barefoot in the Grand Canyon for a week, to getting covered in pasta by Sophia Loren, to his maid who was named Vaginica Seaman, neither castmates nor viewers had any idea what was true or made up – but we knew we loved it.



A good night's sleep is among the top priorities for the celeb campers, so they'll all hope not to be on the same series as a prodigious snorer. How Clean Is Your House? presenter Kim Woodburn may not have been Queen of the Jungle but she was certainly champion of the celebrity snorers: movie star George Hamilton referred to her (rather ungallantly) as a "water buffalo", while Hollyoaks' Stuart Manning said the noise was "like thunder". Kim remained unbothered though, cackling gleefully when she was called out on it, and subsequently snorted and snuffled her way to second place.



Last year, when the series moved to Gwrych Castle in Wales because of travel restrictions, the contestants proved an unusually harmonious bunch, getting along famously and making it hard to pick a favourite. Except of course it was obviously Jordan North: the radio presenter faced his greatest fear – snakes – twice, first in the Viper Vault alongside Shane Richie and then trapped in the Iron Maiden. Hilariously, he decided the best way to distract himself from the terror of having FIFTY reptiles slithering all over him was to engage in polite chit-chat with Ant and Dec. "I'VE READ BOTH YOUR BOOKS!" he screamed, conversationally. "I'M A BIG FAN! YOU'VE DONE WELL FOR YOURSELVES LADS!"



In many ways Lady Colin Campbell was the ideal I'm A Celeb contestant: entitled, eccentric, ultra-prickly and ready to argue the toss about absolutely everything, from whose job it was to pick up the team t-shirts to whether being asked to do the washing up was an outrageous injustice. Result? Endless, uproarious entertainment. She dismissed fellow campers as "a vain old goat", "a buffoon", "ridiculous" and "a chippy oik" – but to give Lady C her due, she chowed down gamely on testicles ("delicious, actually") and braved close encounters with insects and scorpions before deciding she'd had enough and leaving.



But perhaps Lady C wasn't the perfect contestant after all. Football manager Harry Redknapp was her complete opposite: down-to-earth, genial, sympathetic, witty and willing to do anything to help the team, taking on rats, cockroaches, crocodiles, pythons and witchetty grubs with cheerful cockney stoicism – and even finding time for a spot of rapping. No wonder he was named King of the Jungle with almost 70% of the final vote.

Who could be victorious this year?
The line-up for this year is Louise Minchin, Richard Madeley, Arlene Phillips, Matty Lee, Snoochie Shy, Naughty Boy, Kadeena Cox, David Ginola, Frankie Bridge and Danny Miller. Here are our tips for the 2021 IACGMOOH victory…
Louise Minchin, news presenter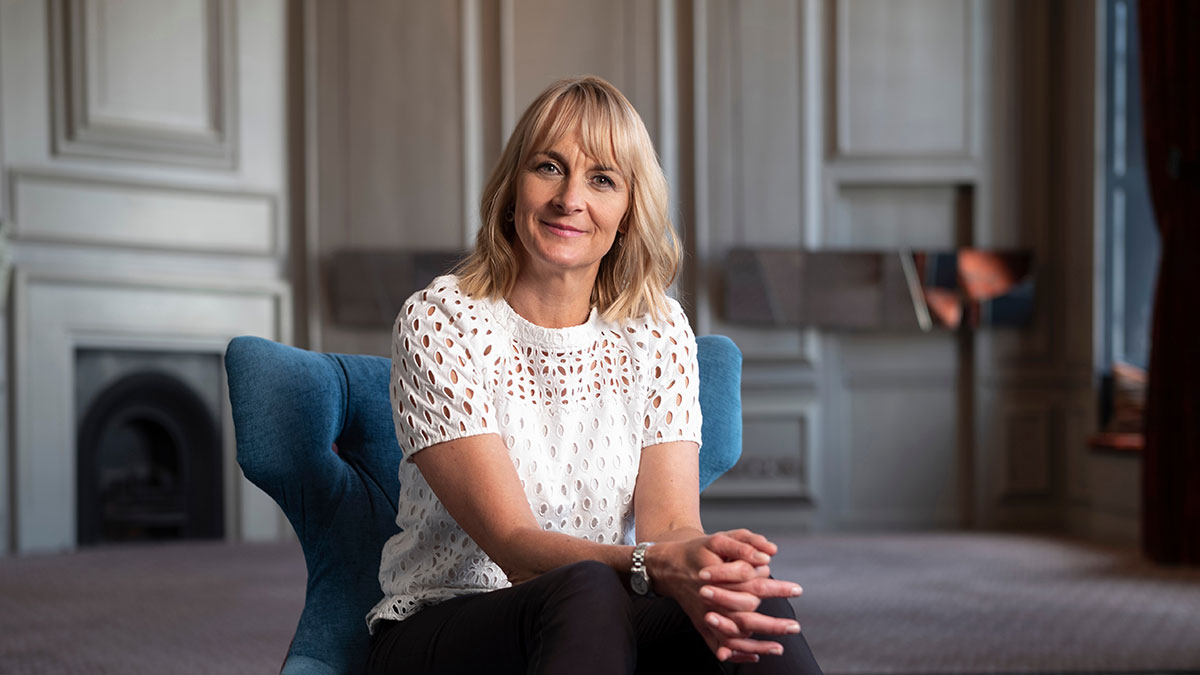 Why might she win?
A 20-year veteran of the BBC Breakfast couch, Louise is evidently capable and unflappable. If she can face getting up at 3am every morning for years, she can handle this.

Why might she not win?
Being terribly sensible isn't always the way to win voters' hearts. We want some drama, dammit!

Richard Madeley, TV presenter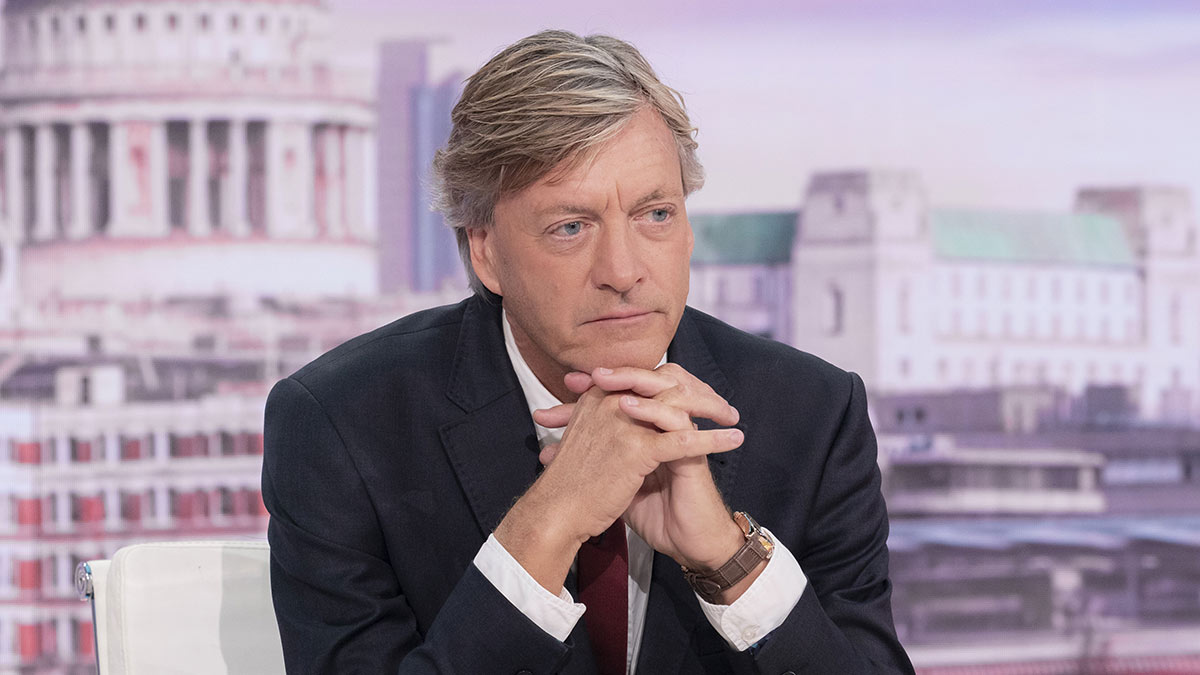 Why might he win?
Because – and let's be clear about this – Richard Madeley is TV gold. Whether he's talking about testicular health on daytime shows or confronting his Good Morning Britain guests with spluttered, spurious hypotheticals, we absolutely can't wait to see what this proto-Partridge says next.

Why might he not win?
There's every chance he will tip over into unbearable cringe in double-quick time. Just imagine what his interactions with fellow contestants Naughty Boy and DJ Snoochie Shy are going to be like.
Frankie Bridge, singer and TV personality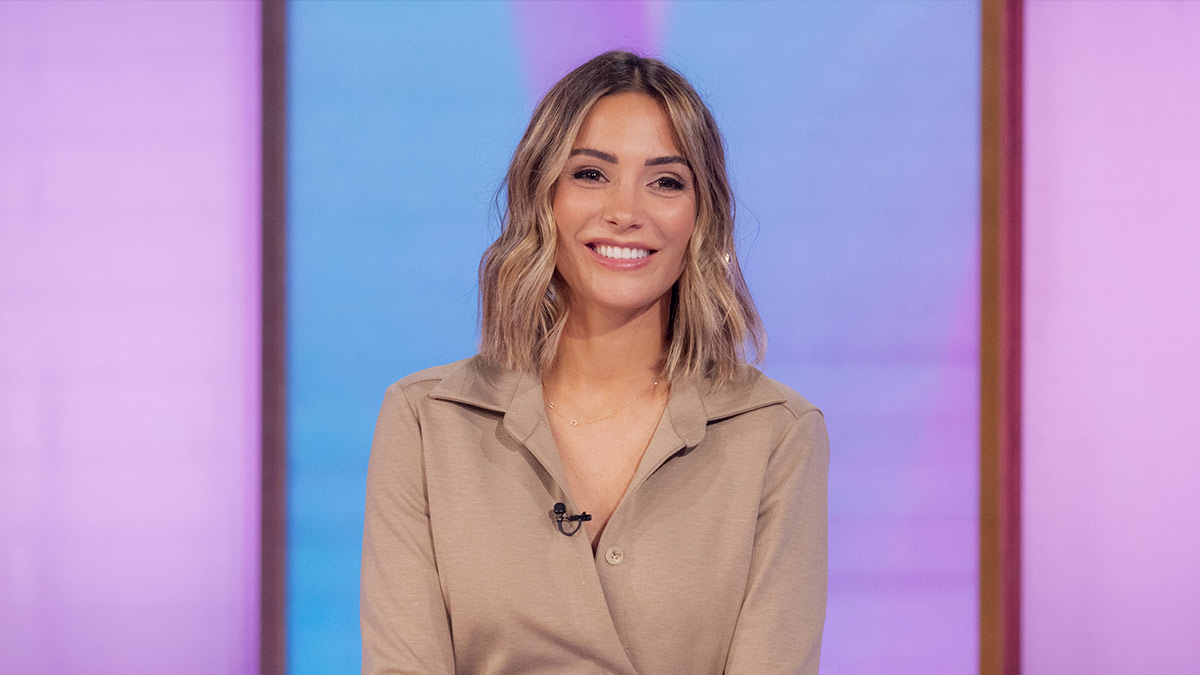 Why might she win?
Former The Saturdays singer Frankie has been a brilliant panellist on Loose Women over the past year, and she's also got decent form on sleb reality shows, having been runner-up on Strictly in 2014.

Why might she not win?
Not only has she presented documentaries about social media trolls, Frankie also told off her husband – retired footballer Wayne Bridge – for talking about their sex life when he competed in I'm A Celeb five years ago. Will she keep her cards close to her chest or quickly emerge as the frontrunner? Time will tell.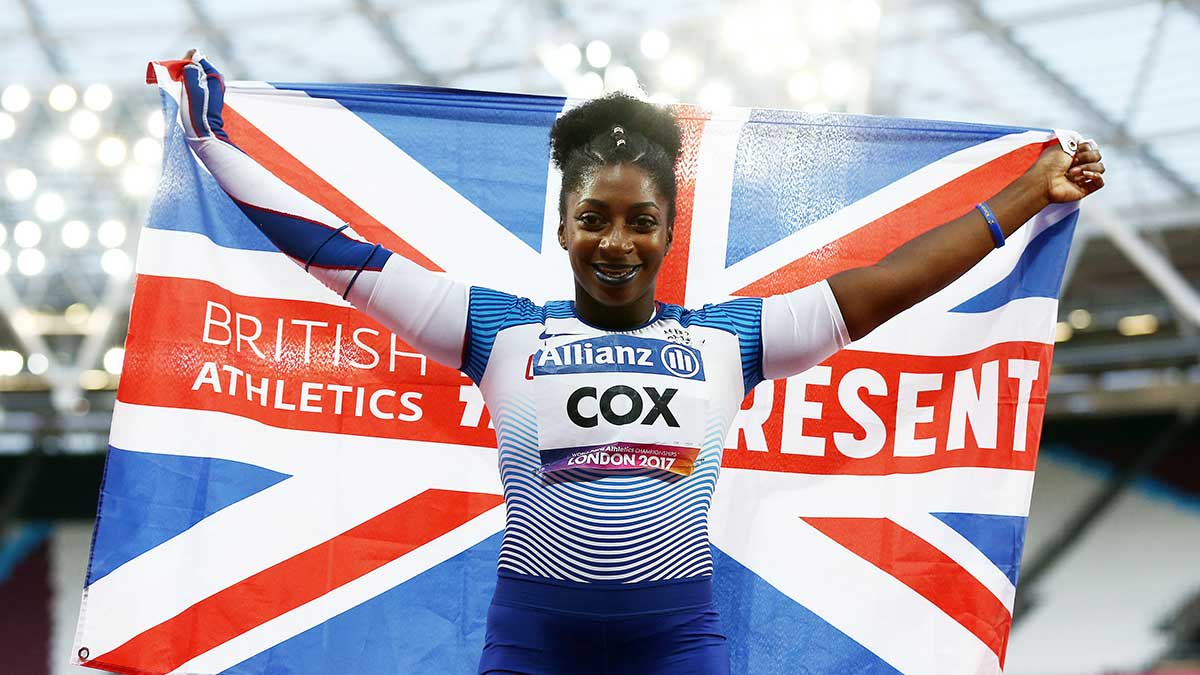 Why might she win?
Perpetual positivity. As far as we're aware, the gold medal-winning runner and cyclist is never, ever pictured without a huge smile on her face. Go on – Google her.

Why might she not win?
On top of her gold medals, she just won Celebrity MasterChef a couple of months ago! Leave some glory for everyone else, Kadeena!


David Ginola, retired footballer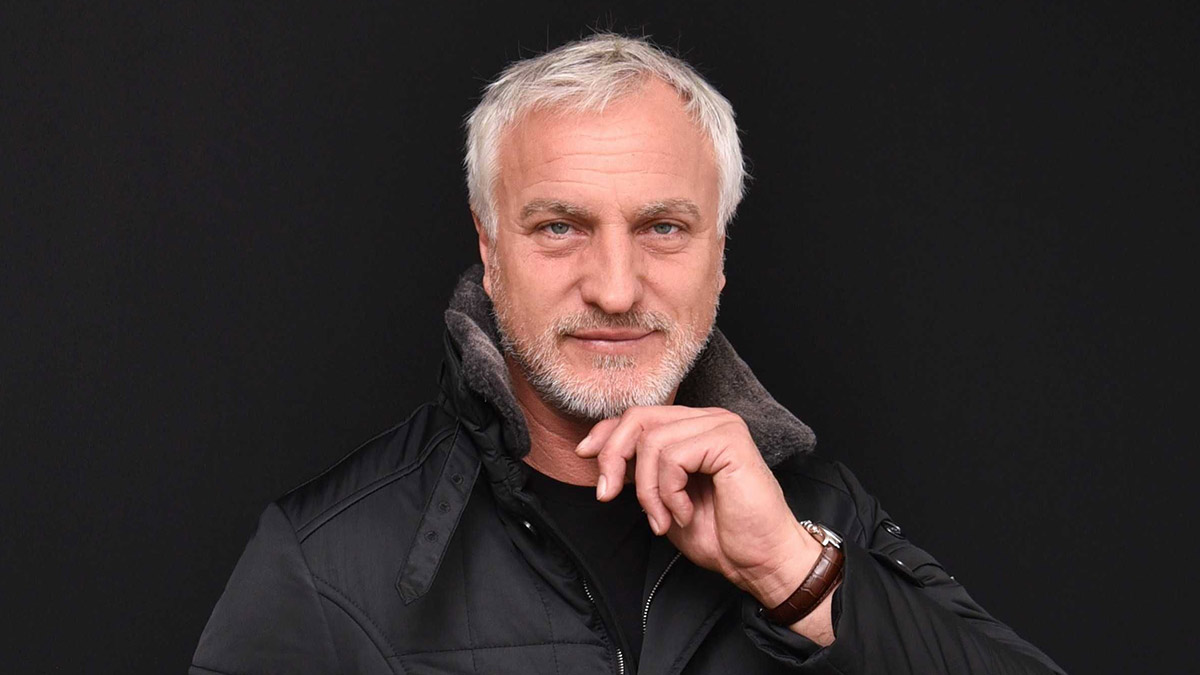 Why might he win?
An almost impossibly handsome man with a delightful accent who also happens to be extremely useful with a football? Yeah, we can just about see his appeal.

Why might he not win?
Shoving him in a hole with some creepy crawlies might damage his mystique just a little…

When is ITV's I'm A Celebrity… Get Me Out Of Here! on TV?
I'm A Celebrity… Get Me Out Of Here! airs on ITV HD (CH 103/113) on Sundays at 9pm, with the first episode screening on 21 November. It is also available for 30 days in Catch Up > Channels > ITV Hub.
TV channels: Channels, content and features available depend on your chosen package. Channel line-ups and content are subject to change at any time and to regional variations.
HD: HD TV set, V HD Box, TiVo box, Virgin TV V6 box or Virgin TV 360 box connected with HDMI cables required for HD channels. Number of inclusive HD channels depends on package.
Catch Up TV: Catch Up TV content available for up to 7 days or up to 30 days after broadcast, depending on content.
ITV HD is subject to regional variation. ITV HD is not available where STV HD or UTV HD is available.