Skip to main content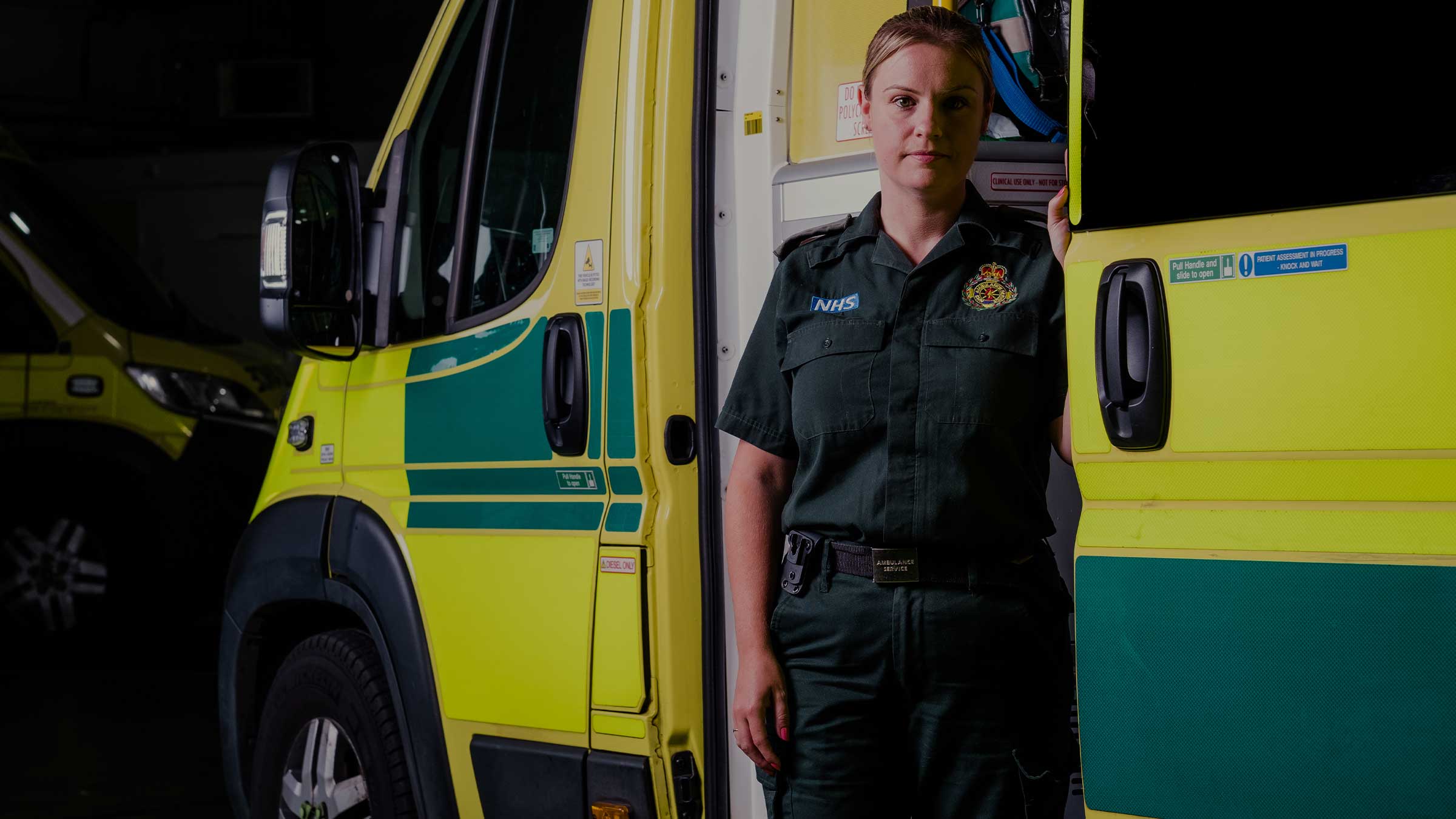 If you've ever wondered what actually happens after dialling 999, take a ride Inside The Ambulance…
Monday 20 January, 8pm, W/HD (CH 125/211). Also available for 30 days in Catch Up > Channels > W
When paramedic Joanne Stevens first appeared on the show in series 7, she wasn't concerned whether filming would impact the way she did her job. She was more worried people wouldn't understand her Black Country accent. "I have to really tone it down," she laughs. Jo is from Rowley Regis, but is based in Dudley with the West Midlands Ambulance Service, the focus of this series – and what a charming bunch they are!
Inside The Ambulance is told from the paramedics' point of view – they wear a body-mounted camera on their front and on their shoulder – while six cameras are located in the ambulance to capture their every move as they respond to emergencies around Britain.

Jo, who's been qualified for two years and working for the service for five, was previously a paediatric nurse, but wanted more time outside of the hospital, so made the switch to become a paramedic. We spoke to the 35-year-old about what it's really like working inside the ambulance, here in her own words…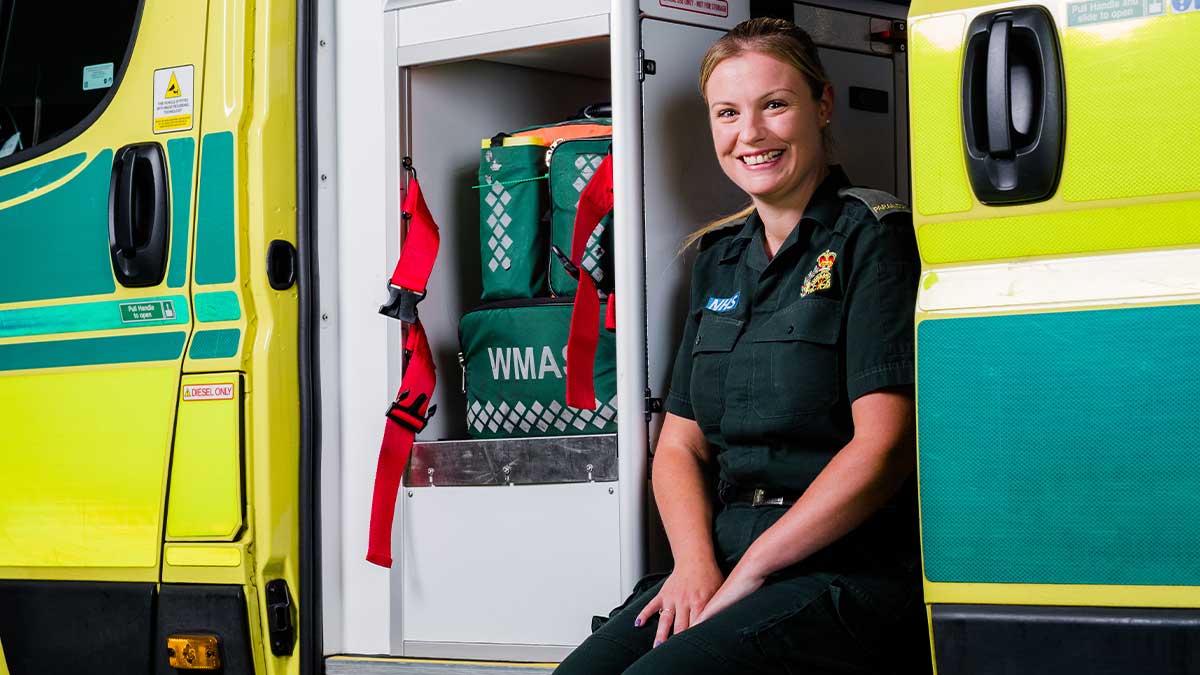 Being a paramedic can be tough, but Jo is never seen without a smile on her face!

"When you think of paramedics and 999, you always think of the big emergencies, the heart attacks, the cardiac arrests, the car crashes, but a lot of our involvement is more social interaction, social problems, mental health problems and even unnecessary 999 calls. We have a broad job set. We don't have to take people into hospital if there's no clinical need. We can treat or we can put plans into place to keep people at home.
The call comes through to our radio and to the screen in the ambulance. The screen will tell us what the job is, where we're going, how old the patient is, and then it will come through as a category.
A category 1 is our highest category job and that would be cardiac arrest or somebody who's unconscious. Then we have category 2 jobs, which come through as trauma jobs, like chest pain. Category 3 jobs are things like abdominal pain, headaches, dizziness. Then we've got our urgent jobs, which don't require blue light, something like a bed transfer. A job can be anything from 30 minutes to two hours or more.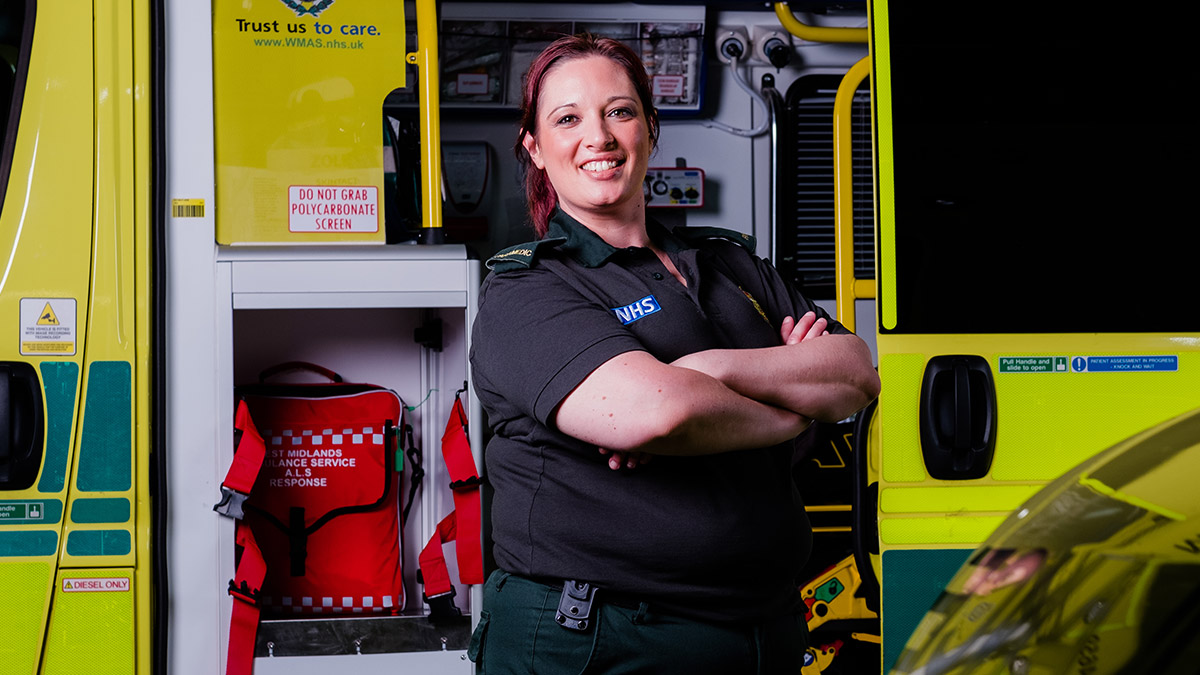 Catch up with Amy Cooper on the job in the latest series of Inside The Ambulance.

We have to do four-week blue light training. We can't just go from a car into an ambulance. It's a completely different license, because we've got different laws, different exemptions, the speeds we can travel on are a lot faster. We have to be more aware of everything. We're crossing over onto the other side of the road and driving through red lights, so it's like starting to learn to drive again from scratch.
With every job, there is a sense of job satisfaction in what we're doing, from putting a smile on a kid's face and being able to floss [dance] with them, to providing pain relief. Or, somebody's clinically dead when we get to them, but when we go back a day later, they're able to shake our hand and say, "Thank you for saving my life." Our patients often make our day – some of them are absolutely hysterical.
A nice job is where we get to take an end of life patient on their last journey – from hospital to home or hospital to hospice. That will literally be their final journey. If I do those jobs and the patient is able to communicate, I'll always ask them if there's something they want to see or want to do on the way to where they're going. More often than not, they do. There was a gentleman whose wife had passed away a couple of years before and he wanted to go past a water fountain where they had their first kiss.
We've got pressures from the job, from the patients' families and from the public. Then we've got pressures from ourselves: "Have I done the best for that patient? Have I forgotten anything?" It is intense. If we didn't have the laughs and the banter, we wouldn't be able to cope with half the things that we see, because we take on such emotional strain.
Our humour is very unique and it's something that people don't kind of understand. We take the mickey out of each other, insult each other, we have a laugh at each other's expense, but it's not done in a malicious way. It's that bond that we've got.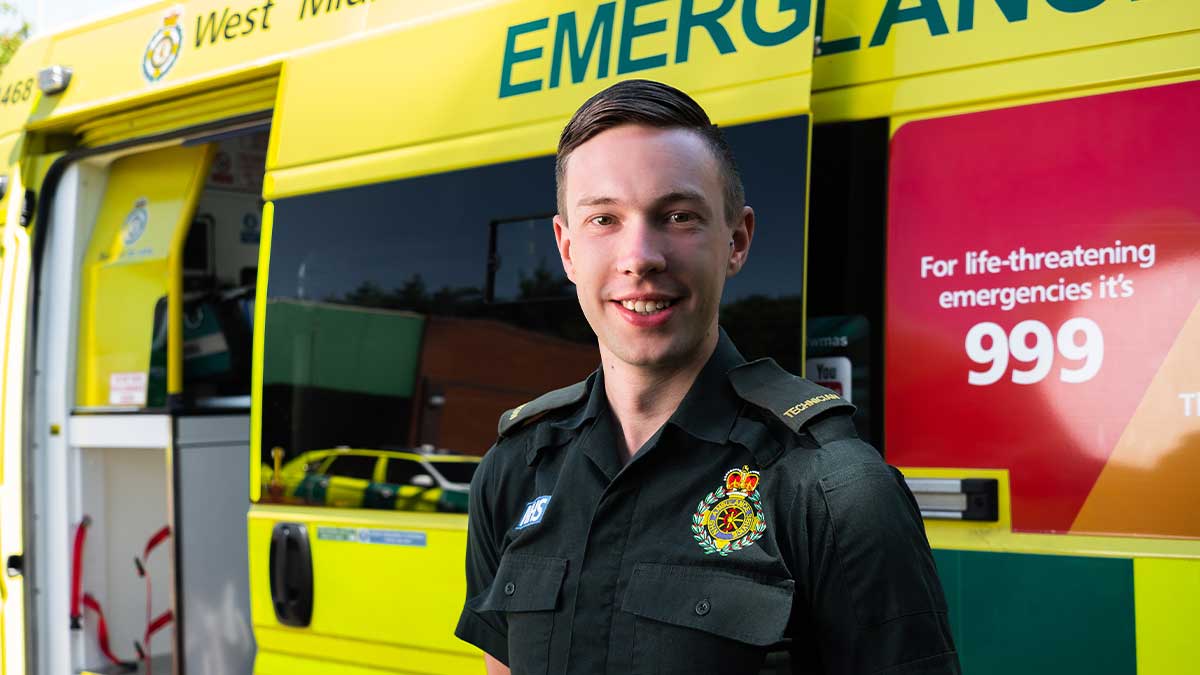 Jo particuarly enjoys working shifts with Ash Bolus, a fellow Dudley-based paramedic.

We call the ambulance service our ambulance family, because we spend so much time with these people at work. Often, it's 12 hours a day. We do four shifts on, four shifts off. I'm really good mates with Ash Bolus and Jason Mitchell [who also feature in the show]. They become like your work wife or your work husband.
I've got two lovely little boys [aged seven and nine] at home and they are my "switch off". I get back into mum mode and that's the way I deal with it. They will always ask about my day. They like to hear gory stuff as well. I'm also a TV freak now. I've gotten into Stranger Things. It's brilliant! I'm an avid Home And Away fan. I love horror films and thrillers.
Inside The Ambulance gives the public a perception of what the job is, but also it gets them to see us as people, rather than these robots in green uniforms. At the end of the day, we're all human. We go to jobs where we will cry with patients, we go to jobs where we will laugh with patients. I think people forget that we've got a heart and we hurt as well. What I like about the show is it is done from our point of view. We're wearing the cameras – it's from us."
TV channels: Channels, content and features available depend on your chosen package. Channel line-ups and content are subject to change at any time and to regional variations.
HD: HD TV set, V HD Box, TiVo box or Virgin TV V6 connected with HDMI cables required for HD channels. Number of inclusive HD channels depends on package.
Catch Up TV: Catch Up TV content available for up to 7 days or up to 30 days after broadcast, depending on content.
Interviews: Any opinions expressed in interviews are those of the interview subject and not those of Virgin Media.
Image credits: Inside The Ambulance © UKTV