Skip to main content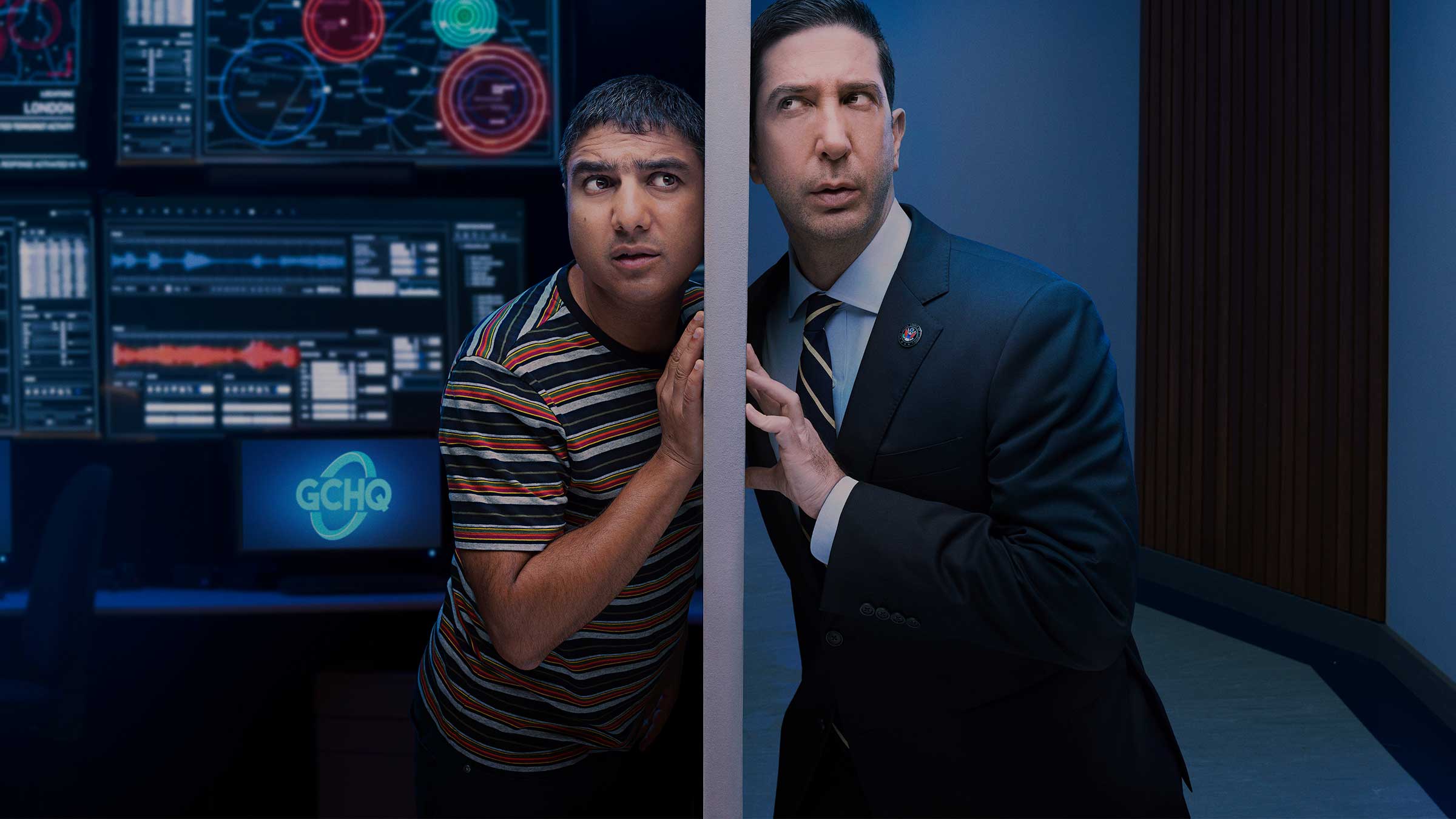 A Brit and an American walk into the Cyber Security Department…
Intelligence, Friday 21 February, 9pm, Sky One/HD (110/109). Find all episodes in On Demand > Channels > Sky One from Friday 21 February
Perhaps you're thinking there's never been a part more made for David Schwimmer than Friends' Ross Geller. Well, that's all about to change. Nick Mohammed (Drifters) wrote the part of Jerry Bernstein in Intelligence specifically for him. He created a pilot with Julia Davis that Schwimmer was involved in, but unfortunately the series never came to fruition. Now, the duo is unstoppable in workplace comedy Intelligence.
Bernstein works for the United States National Security Agency, but has transferred to GCHQ in the UK, which Sky One calls a "weedier, geekier" version of MI5. They specialise in combatting cybercrime, but when Bernstein hires inept computer analyst Joseph Harries (Mohammed), he risks compromising everyone's safety and security.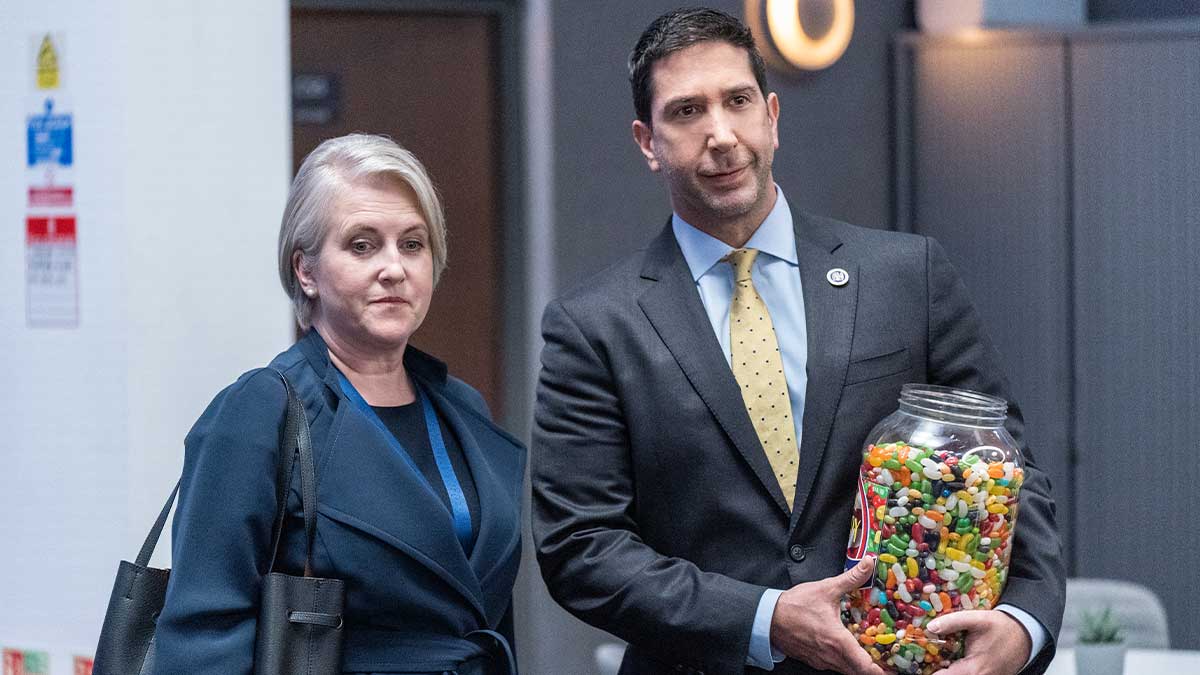 Jerry Bernstein (David Schwimmer) tries to keep his cool as he walks with Christine Clarke (Sylvestra Le Touzel), Director of Cyber Security, but all he can think is: "How many jelly beans are in this jar?"

The mismatched, unlikely pair bumble along with their duties as they navigate their sweet, but strained, relationship. Hacks, deleted files, a polygraph test and affairs (oh yeah, there's romance in there too) are just a few of the things they have to contend with.
"The national security thing is obviously a really great backdrop for a sitcom because you can have high stakes set against, "It's Elaine's birthday. Do you mind signing this card?"," says Mohammed. Intelligence is human, hilarious and highly confidential (not).
To celebrate the fact we're no longer on a break from David Schwimmer appearing on our TV screens, we thought we'd do our own research and gather some intel on his post-Friends roles.
Duane Hopwood (2005)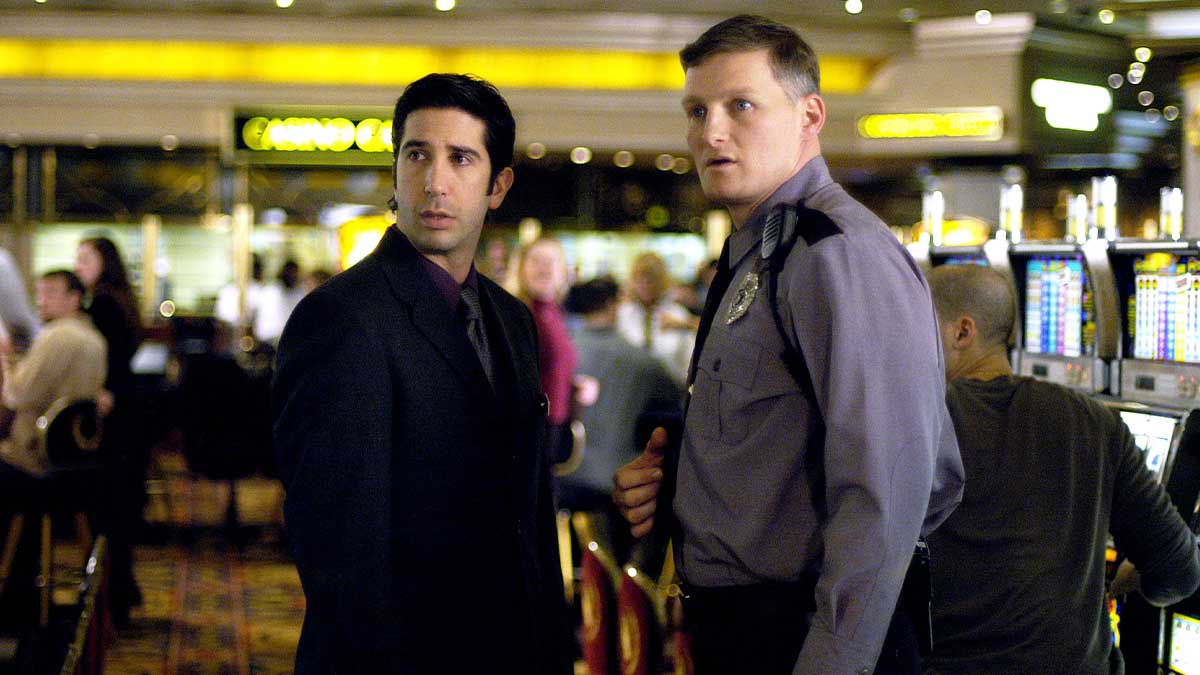 In one of his first film roles after Friends, Schwimmer starred as the title character, giving a "career-transforming performance" according to film critic Roger Ebert. Duane seems to have it all – a loving wife (Janeane Garofalo), two young daughters and a job working the night shift in a hotel casino in Atlantic City.
But, he also has a drinking problem. When he gets arrested for driving while under the influence, with one of his daughters in the car, his life starts to fall apart. If you're a fan of John Krasinski (who co-stars), this film is an extra treat!
Madagascar (2005)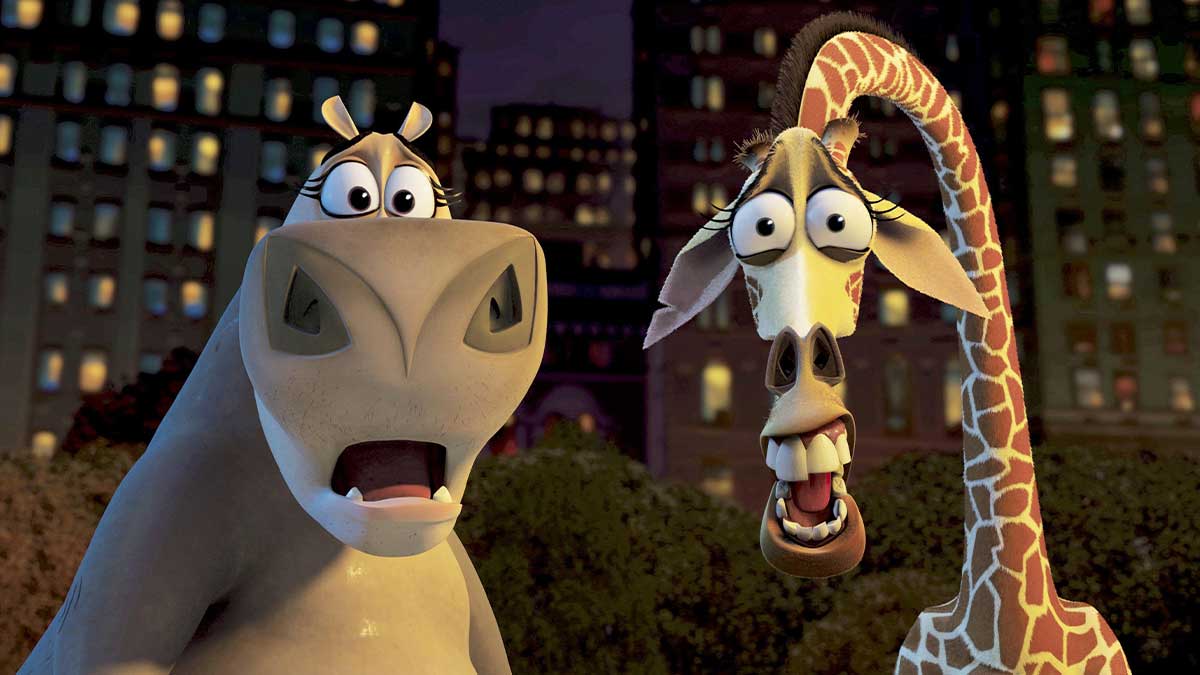 Schwimmer lends his distinctive voice to a giraffe called Melman, who's also a neurotic hypochondriac. This crowd-pleasing tale follows four animals that escape from Central Park Zoo in New York. Aided by penguins (yep!), they end up in Madagascar alongside a pack of all-singing, all-dancing lemurs who like to "move it, move it".
Also listen out for Schwimmer in 2008's Madagascar: Escape 2 Africa and 2012's Madagascar 3: Europe's Most Wanted. For a semester at acting school, Schwimmer was tasked with studying an animal. His choice? A penguin… We can't help but wonder why he didn't get called to audition for the part of Private, Kowalski, Skipper or Rico.
The People v. O. J. Simpson: American Crime Story (2016)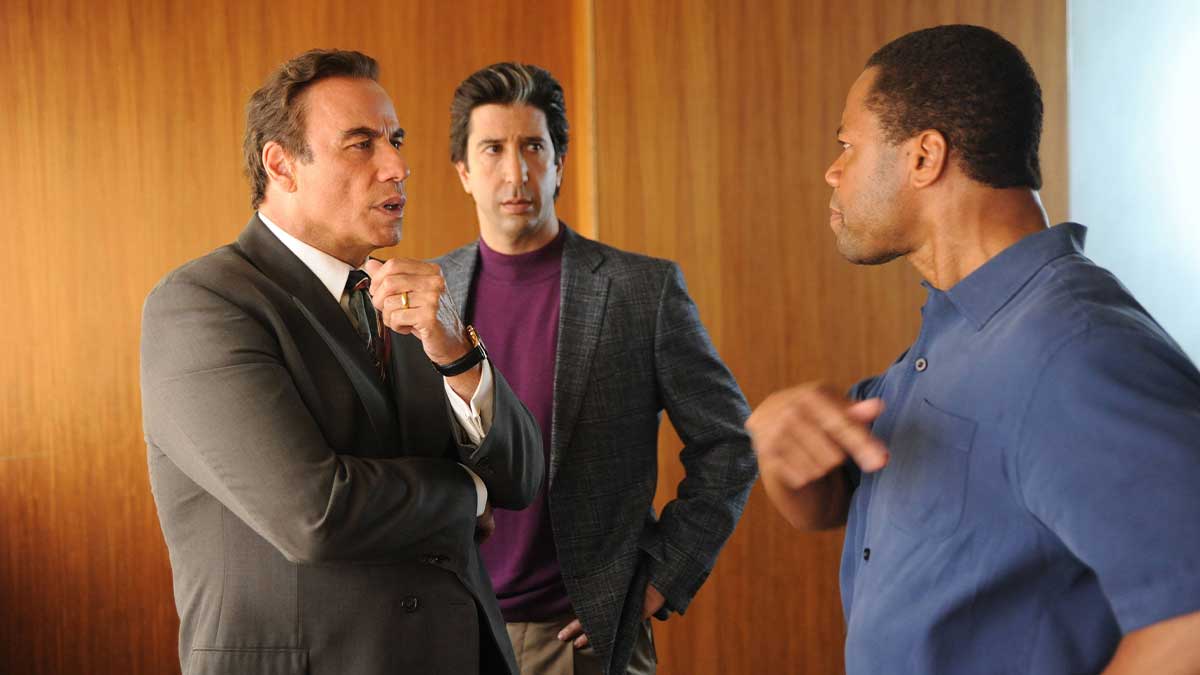 This is where Schwimmer really hit his stride, playing OJ Simpson's lawyer and close friend Robert Kardashian. He even had a two-hour conversation with Kris Jenner, armed with several pages of questions. He told The Hollywood Reporter that she helped build a portrait of Kardashian as a "family man", stressing how "attentive and loving, compassionate, generous and loyal he was".
Schwimmer himself considered studying law – his parents were both lawyers. And his performance in this brilliant and illuminating TV series is utterly convincing. Also, if for some reason you'd like to hear him say "Juice" (OJ's nickname) an inordinate number of times, step right this way…
The Iceman (2012)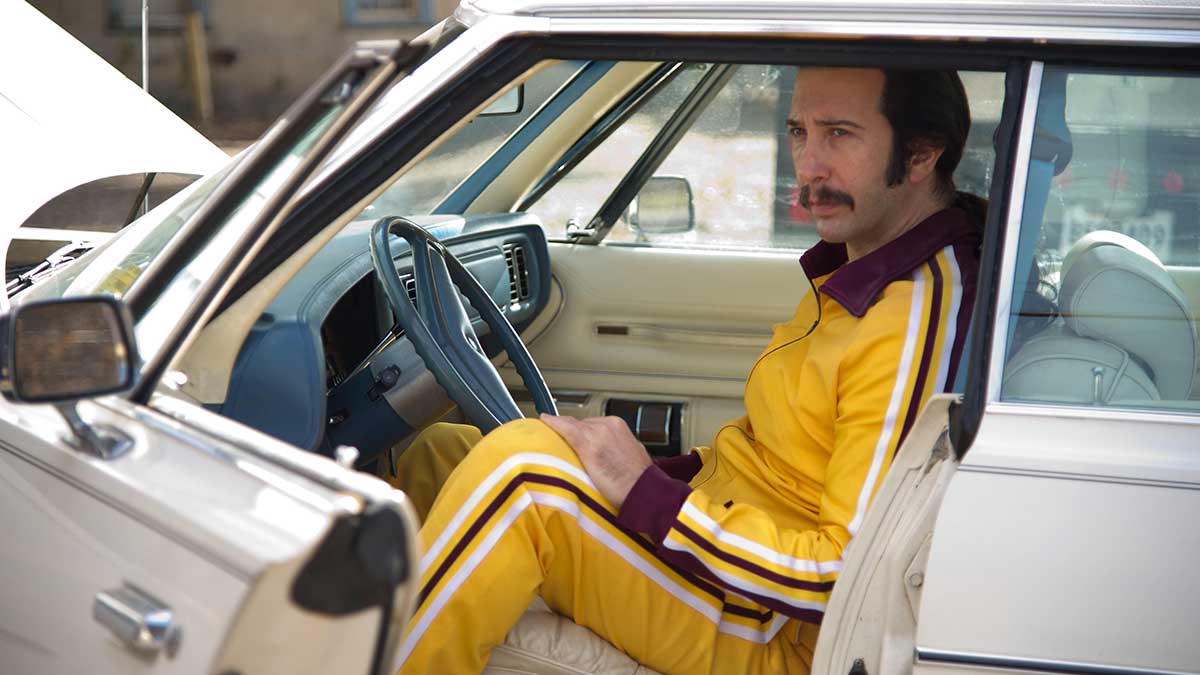 Schwimmer the killer – it just rolls off the tongue. Here, he plays Jack Rosenthal, a hitman for Ray Liotta's mob boss Roy DeMeo, and it's no more Mr Nice Guy! He also rocks a seriously intense 'tache and an Ali G-worthy tracksuit. Michael Shannon plays Richard Kuklinski, otherwise known as The Iceman, in the film, which is loosely based on the book The Iceman: The True Story Of A Cold-blooded Killer by Anthony Bruno.
Will & Grace (2018-2019)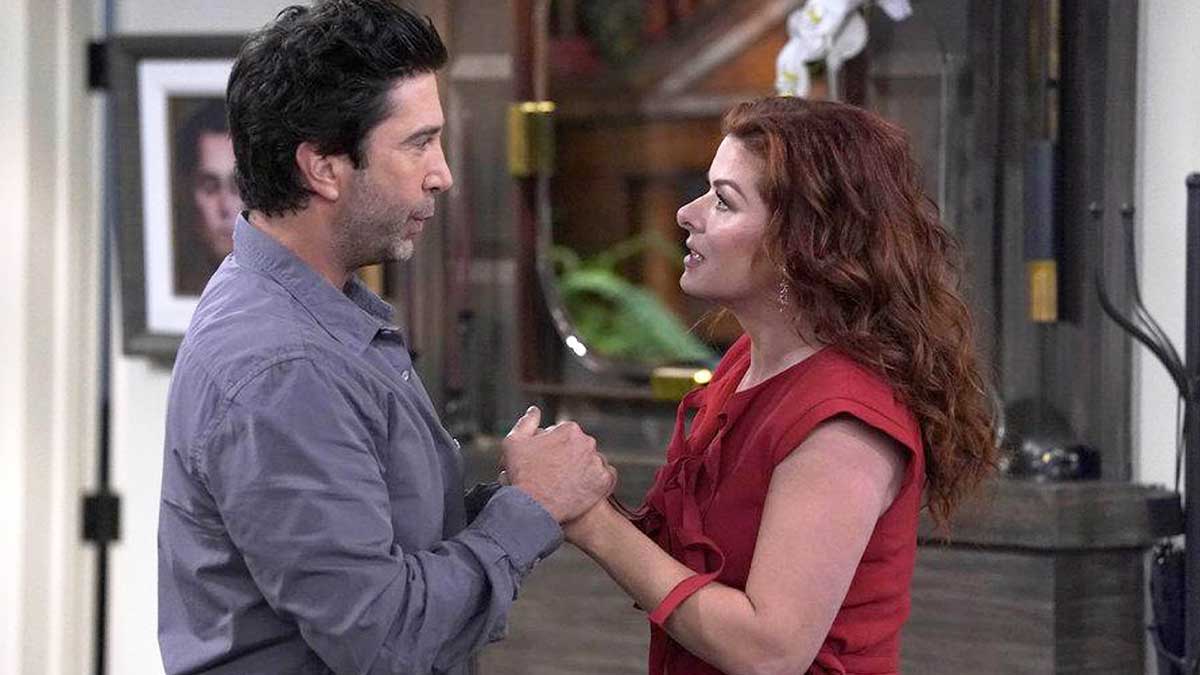 With seemingly no hope of a Friends reboot, the next best thing is catching Schwimmer in Will & Grace. Here, he's back on familiar ground – acting in a studio sitcom alongside cast members, writers, director Jimmy Burrows and the camera crew that worked on Friends. In the second season of the Will & Grace revival, he plays Noah, love interest to Grace (Debra Messing) and a divorced father who's somewhat notorious on Twitter. Going by the moniker "West Side Curmudgeon", he lists his hilarious gripes and grievances online. Best of all? You can actually follow the account!
The Laundromat (2019)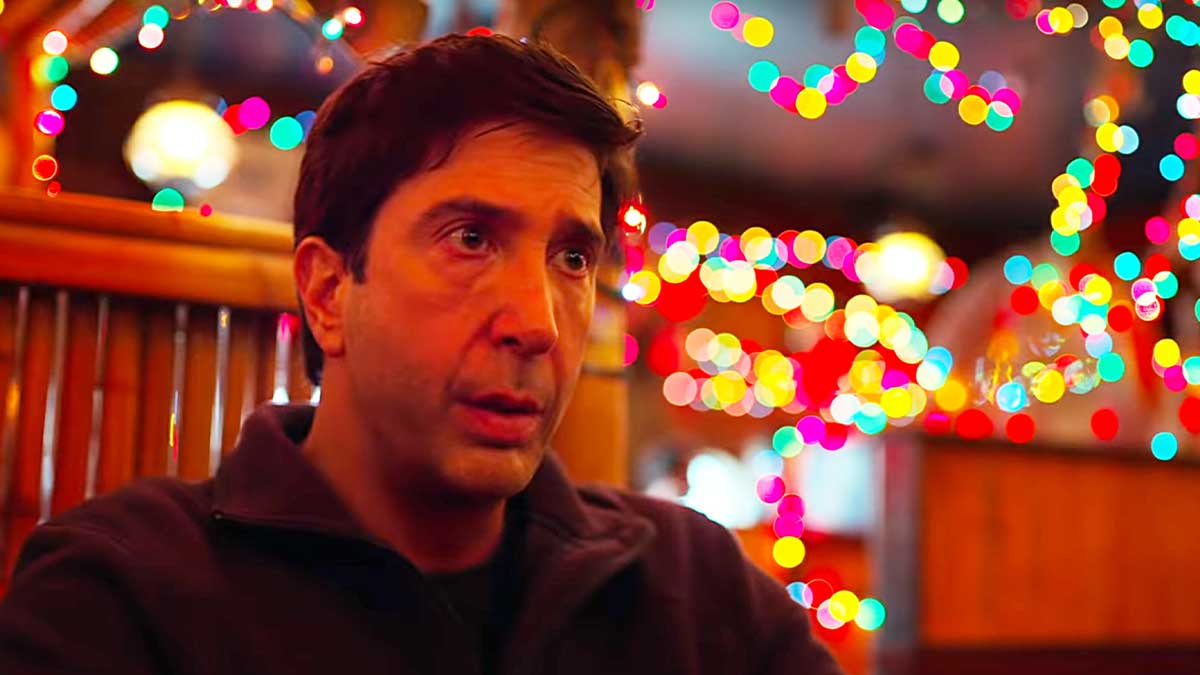 In this film about the Panama Papers scandal (one of the largest data leaks in corporate and government history), Schwimmer plays Matthew Quirk. He's an attorney who speaks on behalf of one of an insurance company after 20 elderly passengers die on a boating excursion. Steven Soderbergh directs a stellar cast, including Gary Oldman, Meryl Streep and Antonio Banderas.
The movie is based on journalist Jake Bernstein's book, Secrecy World: Inside The Panama Papers Investigation Of Illicit Money Networks And The Global Elite. In the time it took you to read that title, you could have watched The Laundromat, so go ahead and get cracking!
Find more Netflix Originals like The Laundromat here
When is Sky One's Intelligence on TV?
Episodes 1 & 2 of Intelligence will air on Sky One/HD (110/109) on Friday 21 February at 9pm in a double bill. All episodes will be available in On Demand > Channels > Sky One from Friday 21 February.
TV channels: Channels, content and features available depend on your chosen package. Channel line-ups and content are subject to change at any time and to regional variations.
HD: HD TV set, V HD Box, TiVo box or Virgin TV V6 connected with HDMI cables required for HD channels. Number of inclusive HD channels depends on package.
Catch Up TV: Catch Up TV content available for up to 7 days or up to 30 days after broadcast, depending on content.
On Demand: Content available to view depends on TV package. Time limits apply for viewing chargeable On Demand content – see virginmedia.com. Once purchased, all chargeable On Demand content must be viewed within 48 hours. Premium channels and upgrades must be kept for at least 30 days.
Interviews: Any opinions expressed in interviews are those of the interview subject and not those of Virgin Media.