Skip to main content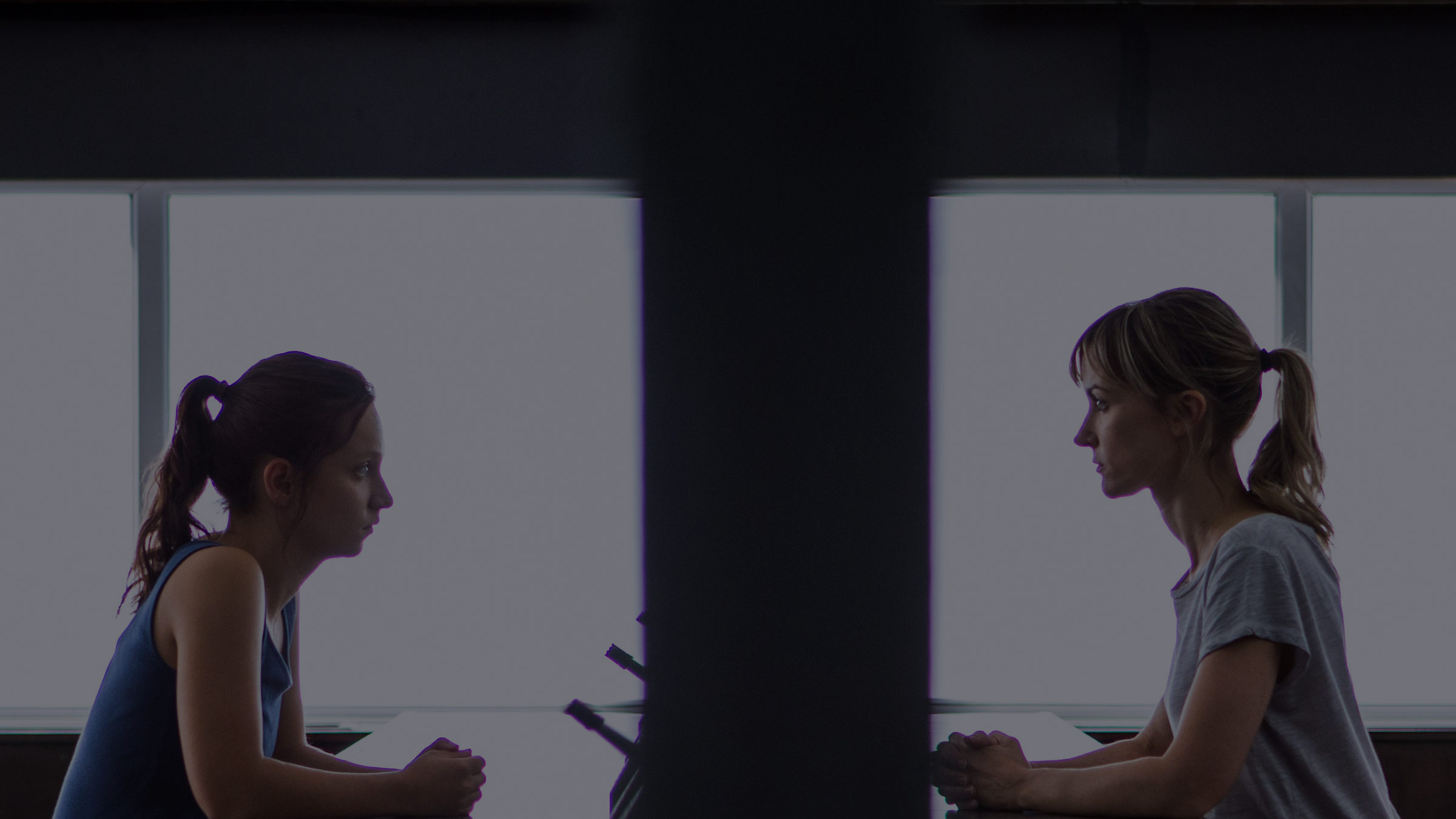 What happened after curiosity killed the cat? Satisfaction brought it back…
Cheat, Monday 11 March, 9pm, ITV/HD (CH 103/113). Also available for 7 days in Catch Up > Channels > ITV Hub
The interplay between the main characters of new ITV drama Cheat isn't so much a cat-and-mouse game as it is a stand-off between two cats, according to director Louise Hooper. Enter the first feisty feline: Dr Leah Dale (Katherine Kelly, Coronation Street). She's a university sociology professor – one who followed her now-retired father and husband Adam (Tom Goodman-Hill, Humans) to the same institution. But as her probationary period nears its end, a series of events emerge that threaten to derail her dream of a permanent position.
Enter the next cunning kitty: Leah's student, Rose Vaughan (Molly Windsor, Three Girls). She's always late for lectures, never contributes in class and now, Leah suspects, she's cheated on her dissertation. After confronting Rose, who neither confirms nor denies the allegation, Leah gives her a big, fat FAIL. Let the games begin!

"It's two amazing actresses with amazing parts… and we wanted to pit them against each other so it's like two boxers in a ring. I never wanted one or the other to be weaker," says Hooper. "Every scene in which they come together, it's like: who won that round? Ding, ding!"
This fizzing on-screen chemistry is part of what makes Cheat so riveting. One minute, you'll be rooting for Rose and the next you'll be cheering on Leah. This fluid sense of allegiance even held true for the cast members. "I actually didn't like Leah very much sometimes," says Kelly. "I felt so sorry for [Rose] for most of it. Then I'd watch it again and think: poor Leah."
Meanwhile, Molly Windsor, who won the 2018 Virgin TV British Academy Television Award for Best Leading Actress for her role in Three Girls, calls Rose "cool". "At the start, both characters underestimate each other and think that they've got each other worked out, so it's a bit of a journey. That's what keeps it interesting, rather than just a story about a student who might have cheated on an essay."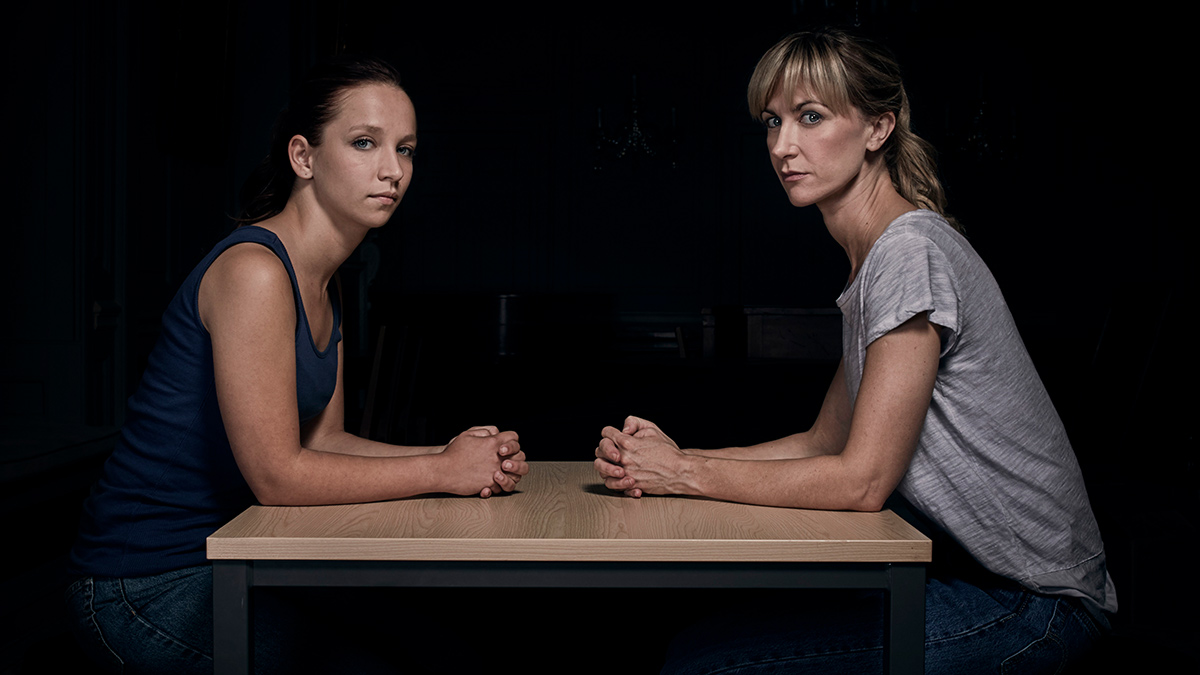 Writer Gaby Hull catapults you straight into the story, bookending the episodes with a scene depicting Leah and Rose sitting opposite one another in a prison visiting room. From the outset, it's clear things are going to escalate significantly.
Leah and Rose share a mutual obsession, but what are the reasons? Why is Rose trying to destroy Leah's career? And why is Leah so caught up in her need to know if Rose cheated? "Leah's studying the theories of human beings and that was a great layer that we could constantly go back to," says Kelly. "She knows all this in theory, but actually doesn't know any of it in practice."
In one scene, Leah says "cheats run the world", but she's not prepared to let one gain the upper hand in her little academic world. Hull says this mindset plays into Leah's character: "It does feel more and more like the politics of the day are driven by personal ambition and ego, and not necessarily founded in anything real or true or honest. Leah is really standing up for that old way of thinking. She takes it upon herself. There's a sense that she feels she's the last voice crying out into the wind of a world that's gone crazy."


Cheat was filmed in the beautiful, spire-filled city of Cambridge during a scorching summer. It's far from the shadowy figures, snow and ice, and pitch-black nights made popular on TV in Scandi-noir shows. But this was never the intention, according to Hooper.
"We wanted to have this hot, blistering summer. I liked that idea of being slightly counterintuitive with the thriller genre – it feels hot and hazy, and there's lovely, lazy days, but the underbelly of it all is completely dark, dangerous and full of bubbling tension."
Despite their fraught relationship onscreen, Kelly and Windsor are good friends in the real world. Recalling a particularly difficult scene, Windsor says, "Kate was so great; we got through it together. The job's hard enough that it's good to be a team and to have those bonds and friendships. It means you can then dare to be a bit more vulnerable. I don't think it would have worked if we'd gone all method and ignored each other."
Kelly adds, "You're both on the same team, you're both strikers. You've got to keep passing the ball and it works much better this way." But will Rose or Leah ultimately prove to be the cat that got the cream? Tune in to find out.

TV channels: Channels, content and features available depend on your chosen package. Channel line-ups and content are subject to change at any time and to regional variations.
HD: HD TV set, VHD Box. TiVo box or Virgin TV V6 connected with HDMI cables required for HD channels. Number of inclusive HD channels depends on package.
ITV HD is subject to regional variation. ITV HD is not available where STV HD or UTV HD is available.
Catch Up TV: Catch Up TV content available for up to 7 days or up to the 30 days after broadcast, depending on content.
Interviews: Any opinions expressed in interviews are those of the interview subject and not those of Virgin Media.