Skip to main content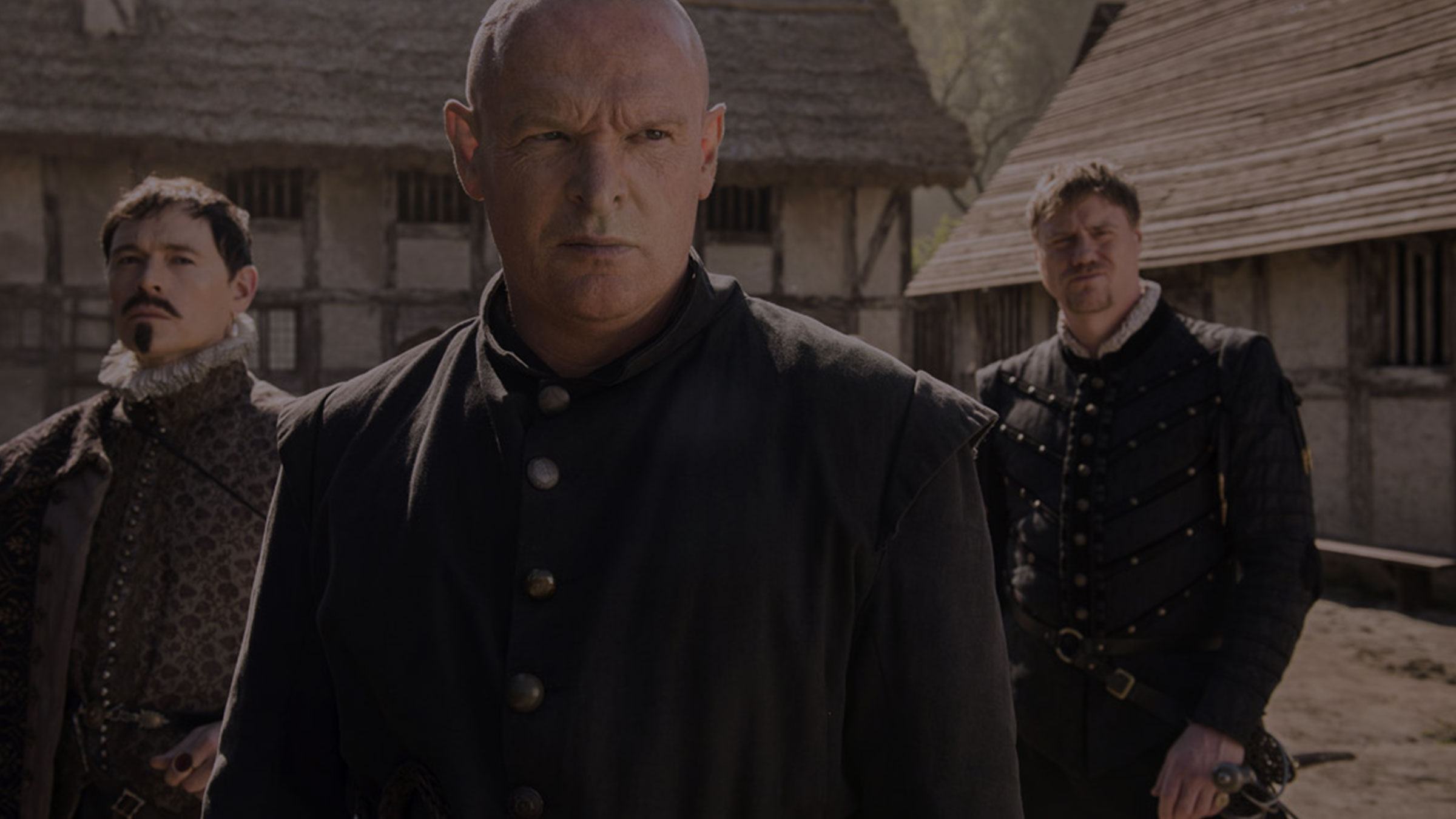 There's much more to historical dramas than cucumber sandwiches and corsets. Jamestown brings us a gold hunt, someone having a nail jabbed in their ear and a wedding – and that's just the first episode...
Jamestown series 1
From the producers of Downton Abbey and set among a 17th-century English colony in wild Virginia, Jamestown follows the story of three young women – Jocelyn (Naomi Battrick, Crossing Lines), Alice (Sophie Rundle, Peaky Blinders) and Verity (Niamh Walsh, Holby City).

They journey from England as "maids to make brides" – a real initiative that was designed to establish towns and bloodlines in America for English settlers – marrying men they have never met, who've spent 12 years starved of female company. It's a jaw-dropping tale of colonisation, corruption, romance and rebellion.

And if that's not enough, here are eight more reasons to get watching Jamestown – with help from executive producer and writer Bill Gallagher (Paranoid), executive producer Gareth Neame (Downton Abbey), and stars Naomi Battrick and Max Beesley (below)…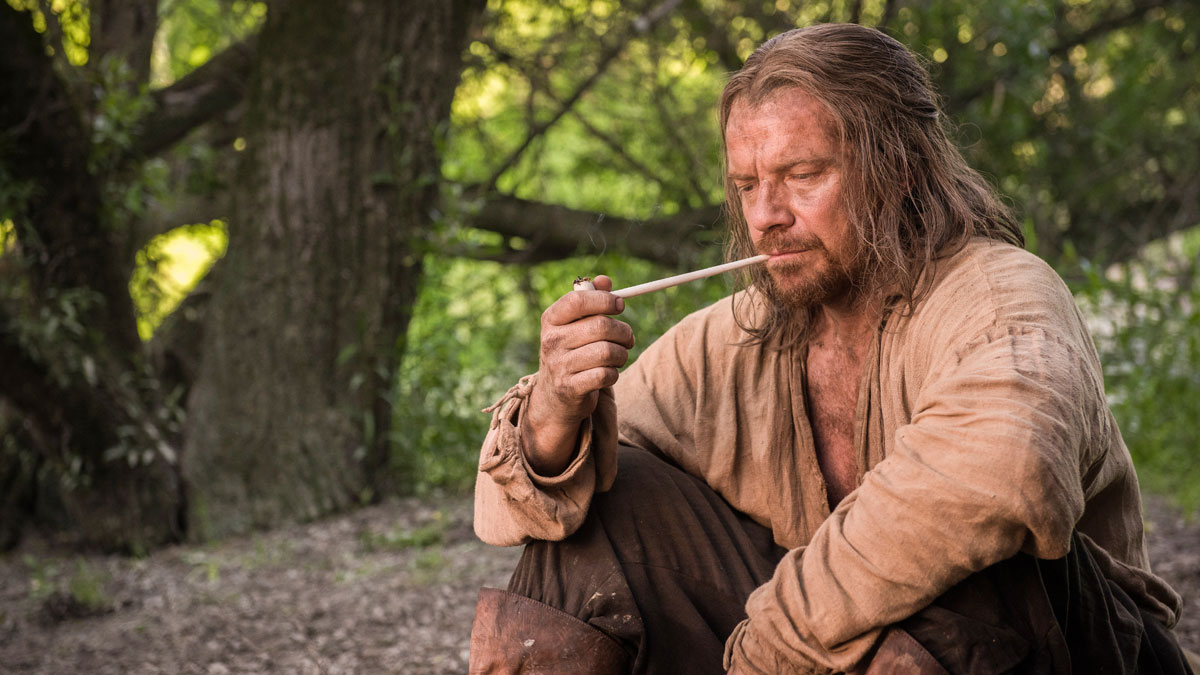 1. Fans of Westerns will want to saddle up
As Gallagher explains, "it's a cross between a Jacobean tragedy and a Western." Instead of cowboys, we've got English settlers hungry for gold and willing to do whatever it takes to establish power – against a rugged and ruthless backdrop that Clint Eastwood would be proud of.

2. It captures a pivotal, but often overlooked, era in history
As well as being the setting for the story of "maids to make brides", Jamestown is rich in historical significance. It was the location of the first elected body in America, and the place where the first slaves arrived. It's ripe for a dramatic retelling, but is yet to receive much attention.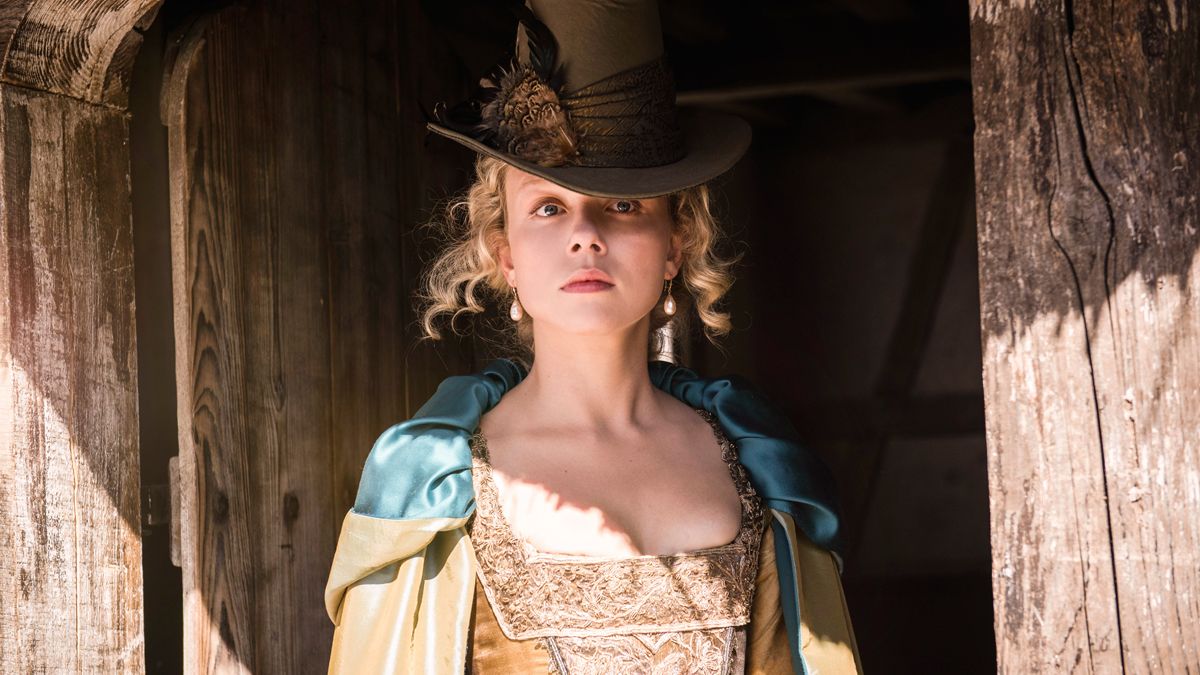 3. The plight of the indigenous peoples is also explored
The show uses Native American actors from South Dakota. Gallagher says: "I was terrified about writing about Native Americans – I'm a Geordie! I loved Westerns as a kid, but I didn't want to repeat the tropes and the clichés. We worked with a fantastic adviser."

4. It's got three formidable female leads
Put your handkerchief away – you won't find any textbook damsels in distress here. Jocelyn (below left) is a lady of higher social standing than most in Jamestown; Alice (right) is a Norfolk farm girl who isn't afraid to get her hands dirty; and Verity (centre) is sharp-tongued and seeking an escape from her troubled past. Armed with wit, resilience and an ingrained sisterhood, when they get in formation you don't want to be in their way.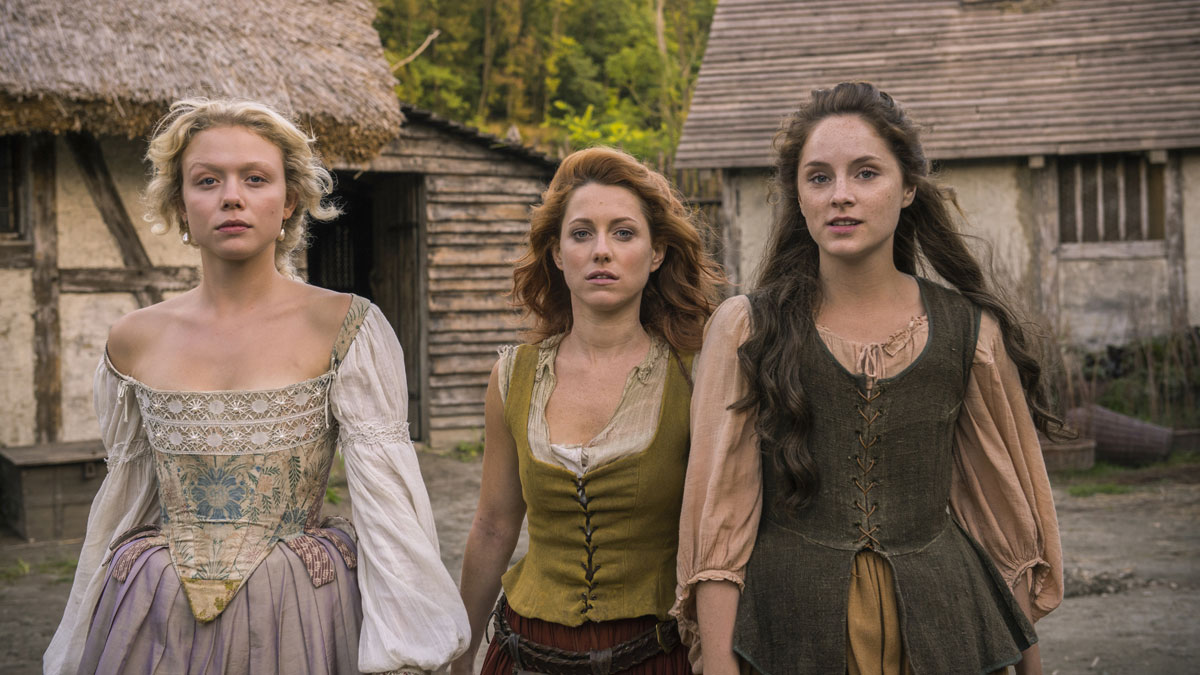 5. We're spoilt for choice with the supporting cast
Look out for Jason Flemyng (Snatch), Burn Gorman (And Then There Were None), Dean Lennox Kelly (Shameless), Tony Pitts (Line Of Duty) and Steven Waddington (The Imitation Game).

6. These women know how to hustle
Within about five seconds of stepping off the boat, Jocelyn establishes herself as a major political mover and shaker in Jamestown. Gallagher says: "She's the smartest person in town, but there's no room for a woman to be political. She's got to use surrogate means to get access to power and politics." Jocelyn's a force to be reckoned with.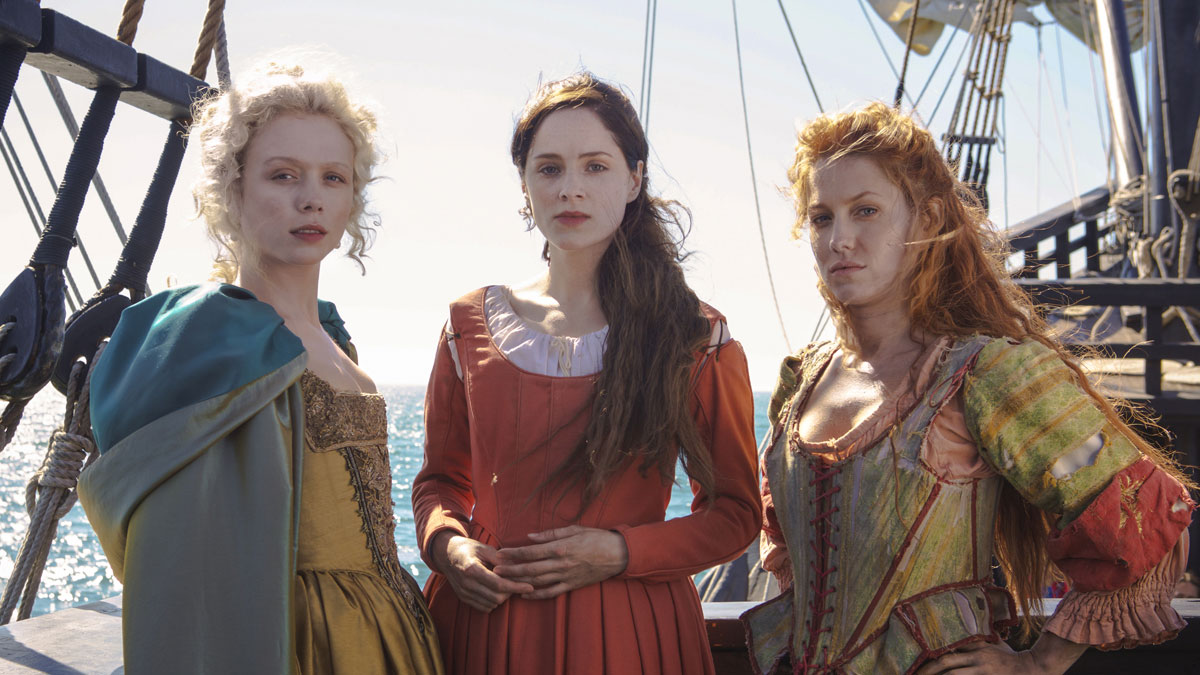 7. They haven't skimped on costumes and make-up
"Our costume designer Lucy Wright is an absolute genius," says Battrick. "She creates stories for everyone. There are palettes for everyone that describe not only the characters and why they are in Jamestown, but their history." Although Beesley didn't have the easiest of times getting into character, as Alice's disturbed intended husband. He adds: "I had to spend two and a half hours in the make-up chair every day. It was great fun."

8. Did we mention it's from the makers of Downton Abbey?
Downton Abbey is master of masters when it comes to sweeping drama. Neame got the idea for Jamestown while making the later series of Downton: "I wondered if there was another world to immerse ourselves in, where we could enter another single precinct and follow – and root for – a group of characters."
Watch the trailer now...
Set your WishList now for Jamestown series 2 next year
Interviews: Any opinions expressed in interviews are those of the interview subject and not those of Virgin Media.