Skip to main content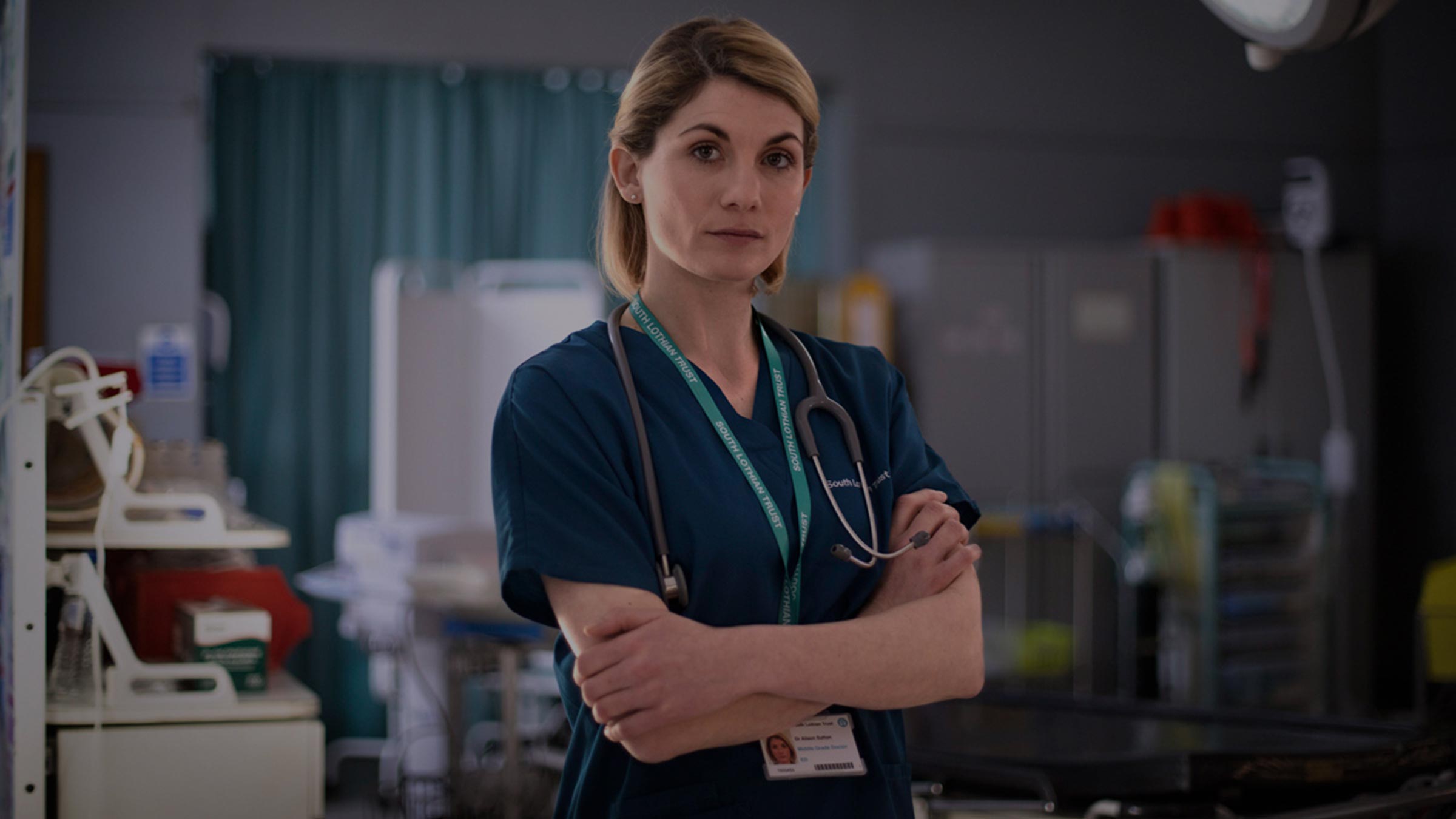 From her role as resilient Beth Latimer in Broadchurch to playing a medic with a past in Trust Me to making history as the first female Doctor, Jodie Whittaker sure has been busy this year...
Doctor Who returns to BBC One HD this December. Set your WishList™ now!
Before Whittaker adopts her new leading woman status (she'll regenerate as the Doctor in the Christmas special, Peter Capaldi's final TARDIS outing), ask yourself – do you feel like you could do with getting to know her that bit better? Well, read on…

1. She started out pulling pints
Born in West Yorkshire, Whittaker hasn't always been living the glamorous life of a thespian. She was working down the local before moving to London to learn the acting trade at the prestigious Guildhall School of Music and Drama. Alumni include Orlando Bloom, Hayley Atwell, Daniel Craig, Ewan McGregor and Joseph Fiennes.

2. Her first major screen role was opposite Peter O'Toole
Talk about jumping in at the deep end. Whittaker's big-screen breakthrough was alongside Vanessa Redgrave and Peter O'Toole (above), in the Oscar and BAFTA-nominated 2006 film Venus. She played an aspiring model who becomes the object of obsession for an elderly man (O'Toole).

3. Doctor Who isn't her first foray into sci-fi
Whittaker starred alongside Star Wars' John Boyega and Shaun Of The Dead's Nick Frost in sci-fi comedy Attack The Block, about a south London council estate invaded by aliens – in which she again plays a nurse. We're yet to determine if she'll bring some street cred to Doctor Who.

4. She's one of Britain's most versatile actors
Whittaker's CV is pretty eclectic. She's been a hapless milkmaid in the 2008 BBC adaptation of Thomas Hardy's classic novel Tess Of The D'Urbervilles, played a clueless receptionist in the St Trinian's movies and given a career-defining performance as a mourning mother in Broadchurch. The series saw her star alongside previous Doctor David Tennant, while the show's creator, Chris Chibnall, is the new showrunner of Doctor Who.

She also appeared in the very first Black Mirror series, in the episode "The Entire History Of You", and took a merry turn in the Jim Broadbent film Get Santa. Whittaker certainly doesn't play to type.

5. Acting is a family affair
It's not just the Jodie show – her husband Christian Contreras has appeared in the likes of Zero Dark Thirty, Snowden and The Infiltrator.
Doctor Who returns to BBC One HD this December. Set your WishList™ now!
Image credits: Trust Me © Red Productions – Photographer: Mark Mainz, Doctor Who © BBC – Photographer: Colin Hutton