Skip to main content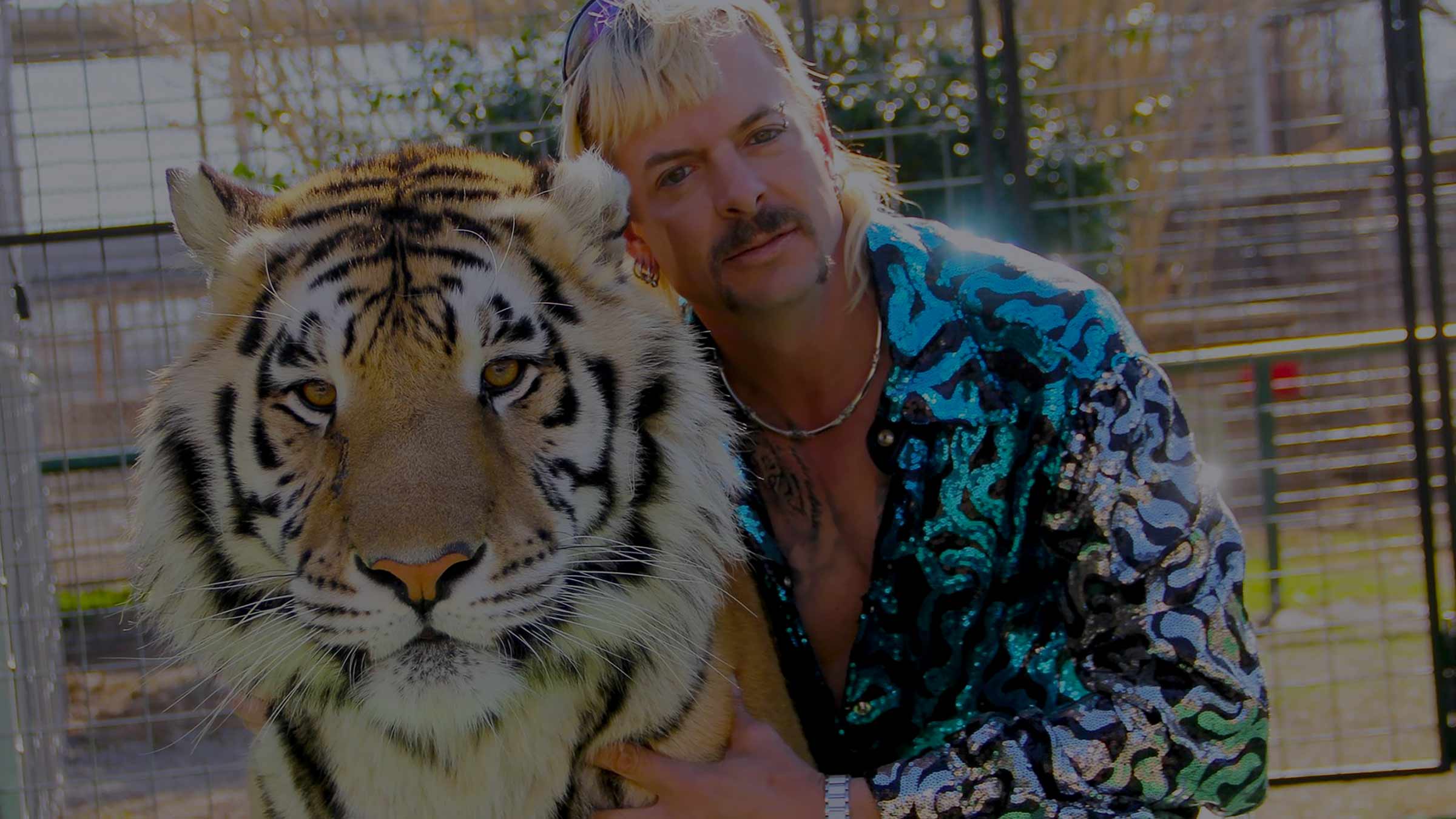 "Joe Exotic would be thrilled to know that he alone brought a nation together as we weathered a pandemic." That's just one of the memes that's come out of Netflix's Tiger King: Murder, Mayhem and Madness. Here are 25 more…
By Laura Rutkowski, Staff Writer
Hello, all you cool cats and kittens! Just as we were looking for our next binge watch, Netflix went ahead and dropped Tiger King – the holy grail of streaming during self-isolation. The docuseries is all anyone is talking about right now, and it's already received a 97% critic's rating and a 96% audience score on Rotten Tomatoes – making it one of the most popular TV shows on the site.
It follows Joseph Maldonado-Passage, better known as Joe Exotic, who runs the GW (Greater Wynnewood) Exotic Animal Park in Oklahoma. He's a "mulleted, gun-toting polygamist and country western singer", with a passion for owning, selling and breeding big cats like tigers and lions. He also gains money through cub petting. Oh, and he ran for president in 2016 and was the star of the best reality TV series the world will never get to see.
You might actually remember Joe from Louis Theroux's documentary from 2011, America's Most Dangerous Pets. In it, Joe said he would shoot Louis if one of the big cats attacked him, because it would be the "humane" thing to do (watch the full episode in Catch Up > Channels > BBC iPlayer).
The story just becomes wilder and wilder (in more ways than one) throughout the seven episodes. Joe is involved in a murder-for-hire plot against his arch nemesis, animal activist Carole Baskin, who owns Big Cat Rescue in Tampa, Florida. That's just one of the many subplots – and Joe and Carole are just two of the many kooky characters, all with a love of exotic animals, who pop up in the show.
This tale has everything: cults, drugs, sequins, guns, con artists, lost limbs, Hummers, weddings, funerals, singing (a lot of singing), a missing husband, piercings and a distinct lack of shirts. AND it's been endorsed by a slew of celebrities, including Kim Kardashian West, who tweeted: "Has anyone seen Tiger King on Netflix?!?! It is crazy!!!!"
With the story taking people by storm the world over and a limited series focused on Carole (with Kate McKinnon playing her) in the works, here are 25 of the best memes about this "zoo crime" series…
How to watch Netflix with Virgin TV
If you have a TiVo® box or Virgin TV V6 box, powered by TiVo®:
Press home on your remote
Select Apps & Games
Select All Apps
Select Netflix
If you're already a Netflix subscriber, you can also access the app through Search & Discover or by pressing Red on channel 204. Just sign in with your existing login and start watching. And you'll only have to log in the first time you use it.
If you're new to Netflix, then you'll need to subscribe to use the app. The easiest way to do this is by going to netflix.com/virginmedia. You can also subscribe using the Netflix app in Apps & Games.
Netflix: Netflix subscription required at extra cost.