Skip to main content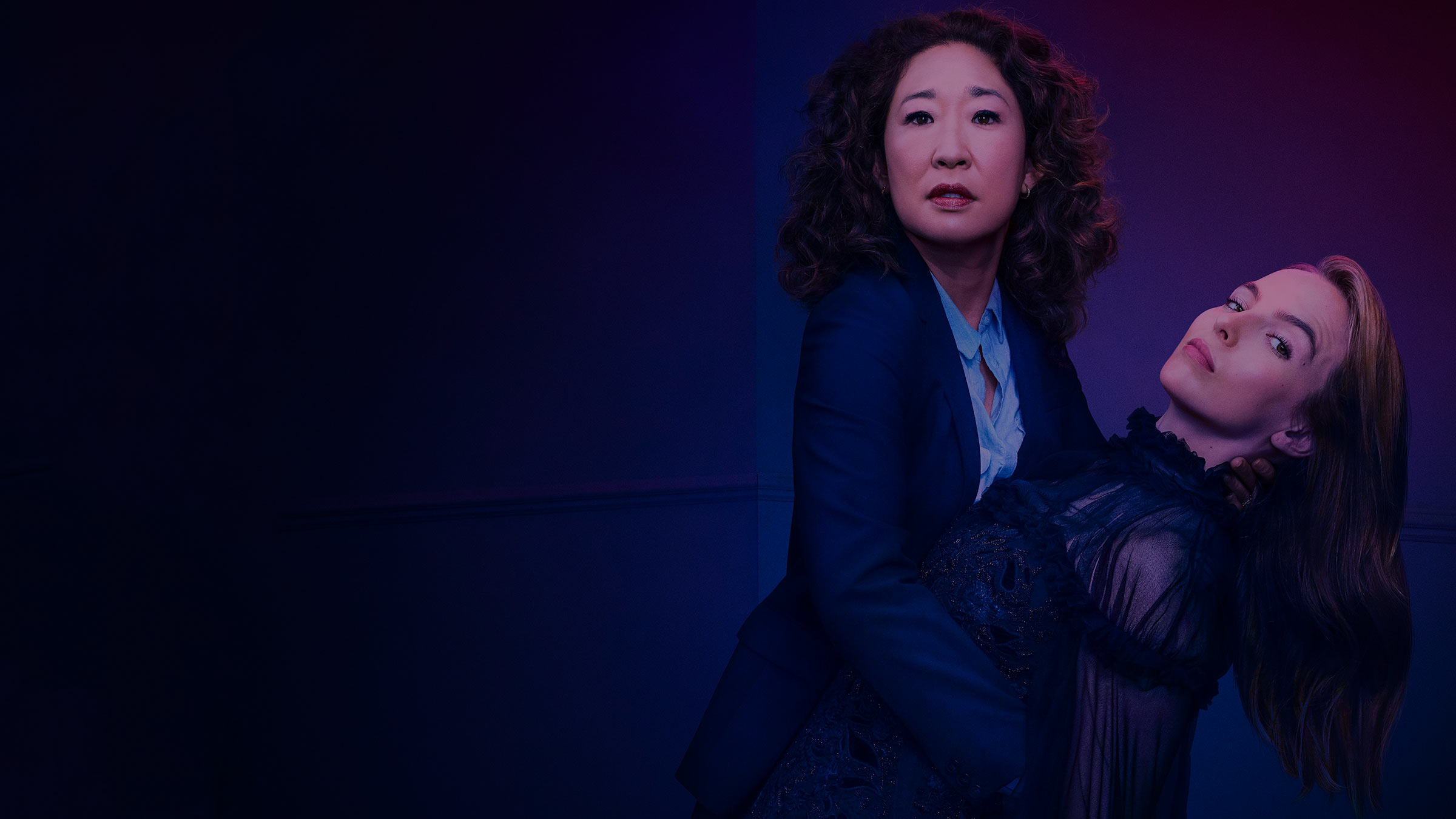 There's nothing like Killing Eve on TV, so its absence has been a major void in our lives. But it's back and, baby, are you in for a treat…
Killing Eve, Saturday 8 June, 9.15pm, BBC One HD (CH 101/108). Also available as a complete series Box Set on BBC iPlayer
We are living in the golden age of television. The phrase is thrown around with such wild abandon these days, it's basically a one-note sitcom catchphrase ("Am I bovvered?" "I have a cunning plan" "We're living in the golden…" – you get the idea). But this really is the era of Peak TV. And the peakiest of Peak TV is Killing Eve, the spy vs assassin thriller that scooped Best Drama, Best Actress and Best Supporting Actress at this year's Virgin Media British Academy Television Awards.
It's not easy to explain why season 1 was a cut above – and that's also why it was so brilliant: its unwillingness to be categorised. After all, it had all the usual hallmarks of this generation of top television – movie-like locations, an outrageous cast playing complex characters, cliffhangers driving you to watch "just one more episode" – and yet it was elevated above the great, because every time you thought you had it pegged, it pulled the rug from under your feet. Then it wrapped that rug around your face and choked the life out of you, all while looking impeccably dressed, of course.
Season 2 promises more of the same.

Picking up exactly 30 seconds after Eve (Sandra Oh) stabbed Villanelle (Jodie Comer), we discover the repercussions of that seismic event. It's no real spoiler to say it wasn't fatal, and that both predator and prey are back. But the game has changed. In the same way season 1 contested tired genre tropes, this isn't quite the revenge story you're expecting. ("I was thinking, 'It's payback time!'" Jodie told us). Rather, the blade has only strengthened Villanelle's conviction that she's in a love story.
"We actually talked to a psychologist who's used to working with psychopaths and we said – what would that stabbing mean?" says producer Sally Woodward Gentle. "He said it could just raise a fury and a sense of revenge in her, or it could confirm the thing that she thought that there is this great intimacy between them. I think we play off both of those."
It's that central dynamic that kept the plates spinning in series 1 – even though Eve and Villanelle shared very little actual screen time together. That's something that we'll see rectified in the new run, says Comer: "Sandra's incredible, from the moment I met her for my chemistry read, she's extremely generous on and off-screen, and whenever we get together we find another piece of the puzzle. We still don't have a lot of the answers, which I don't mind, I find that quite exciting."
"Quite exciting" is a ruddy understatement. The newest season will shock and awe you in equal measure. There are big surprises, new and returning favourites, iconic moments, more dark humour, enough outfits to keep everybody's Halloween costumes on point this year and probably the first time you'll ever see the word "Basildon" strewn across one of the world's biggest dramas.
We've looked at all the big questions ahead of season 2. But beware, mild spoilers for season 2 ahead! So, if you want to go into the newest season completely spoiler-free, come back to this page after you've caught the first two episodes…

Does Villanelle survive?
When your Uber driver won't stop talking

In short, yep. While we would have applauded the audacity of the assassin being bumped off, the show would be impossible without one half of the central duo. Eve's shank missed the vital organs and Villanelle manages to make it to a Paris hospital for a patch up in the most Villanelle way possible. We also discover that it's not just Eve hunting Villanelle. The assassin made some powerful enemies and soon flees across the North Sea to take refuge in the creepiest home in England – one that's very much not a safe house.

How does the stabbing effect Villanelle?
Apart from the soreness and almost dying bit, it seems to confirm to Villanelle her relationship with Eve is special – at least in this moment. In one conversation, she even refers to Eve as her "girlfriend". But if you think recent experiences have softened her, don't worry, she's quickly back to her unrelenting murderous ways. And let's not forget, she once loved Nadia (Olivia Ross) and Anna (Susan Lynch), but she was happy to see them die – and felt nothing at their deaths. "Girlfriend" might not be the best Facebook status update Eve has ever received.

How does the stabbing effect Eve?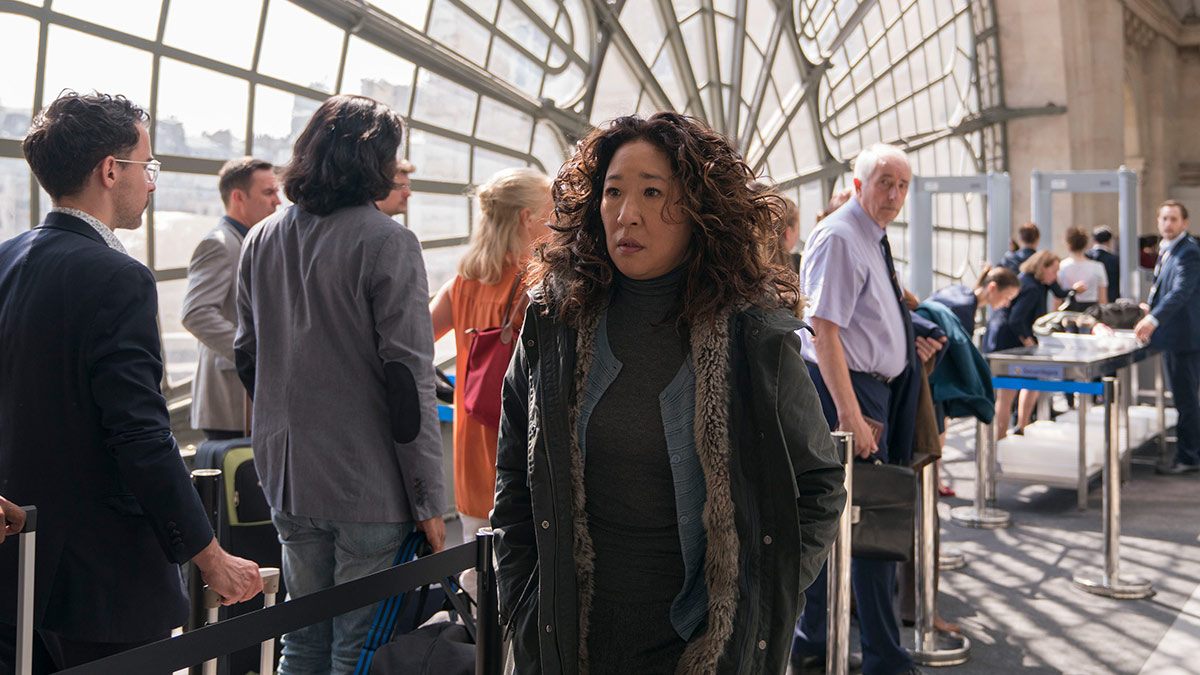 Eve never remembered to pack her liquids into a see-through plastic bag

Eve wasn't a superspy in season 1 – she was just an MI5 desk jockey who seized her chance. The knifing was a big deal, completely out of character and we see that play out. She is so traumatised, she forgets she left Villanelle's apartment carrying the knife – and potential murder weapon – until she reaches the security metal detectors at a train station (cue a darkly funny scene when she rushes to the toilets in just her socks to dispose of it in the sanitary towel bin). It's not until she realises that Villanelle is alive, by way of a cunning message, that she returns to partial equilibrium.

Who are The Twelve?
The mysterious organisation that employed Villanelle and her former handler Konstantin (Kim Bodnia) are still at large. At one point in season 1, the assassin tells Eve they work for the same people – meaning the dirty dozen are interlinked with the highest echelons of society. What we learn in these early episodes is that they are definitely not done. Not done with their end game to bring about "chaos". Not done with Villanelle. And presumably, after a vigorous interview process, they have some new employees that everyone should fear…

What side is Carolyn Martens on?
That awkward moment when you realise your boss still has the tag on her jacket

"I think what's unique about Killing Eve is the audience assume that the characters are one type of person, but they expand and expand and become as complicated as we all are," explains Fiona Shaw, who plays Martens. Two episodes in, and we're none the wiser about this character. She has secrets, that's for sure. But we're going to stick our necks out and suggest that she's not part of The Twelve. That much would appear to be clear after an especially massive reveal we won't spoil…

Does Eve still have a job?
You might remember that Carolyn sacked Eve at the end of season 1 – and that was before she stabbed the target of a major investigation. We can reveal that Eve does still have a job, but not exactly the one she lost. We won't reveal in what circumstances this occurs or how she returns, but it does include a visit to a morgue – a trip that has Eve craving hamburgers.

Will Eve and Niko stay together?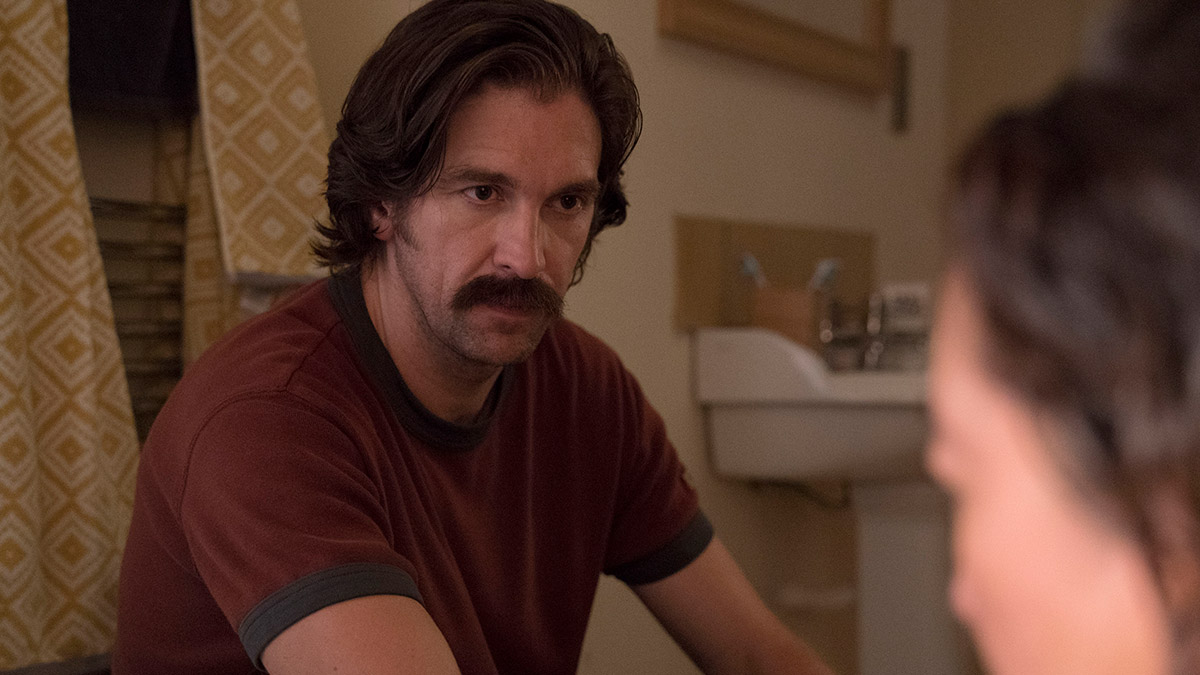 "Give me the Ron Burgundy" says man instantly regretting that decision

One of the most interesting season 1 dynamics was Eve and her husband Niko (Owen McDonnell). Towards the end, it was a marriage held together by string and hope. Niko's challenge to Eve in these episodes is telling him everything, no matter what. "The complexity in the second series is about a deepening of the people – you have to know them more deeply," says Shaw. But Eve now has as many secrets as Carolyn – with the stabbing being a bit of a biggie. Niko should also be worried, as the show has been particularly ruthless when it comes to offing lead male characters – from Bill (David Haig) to Frank (Darren Boyd) and even Konstantin.


Does Villanelle have any great new costumes?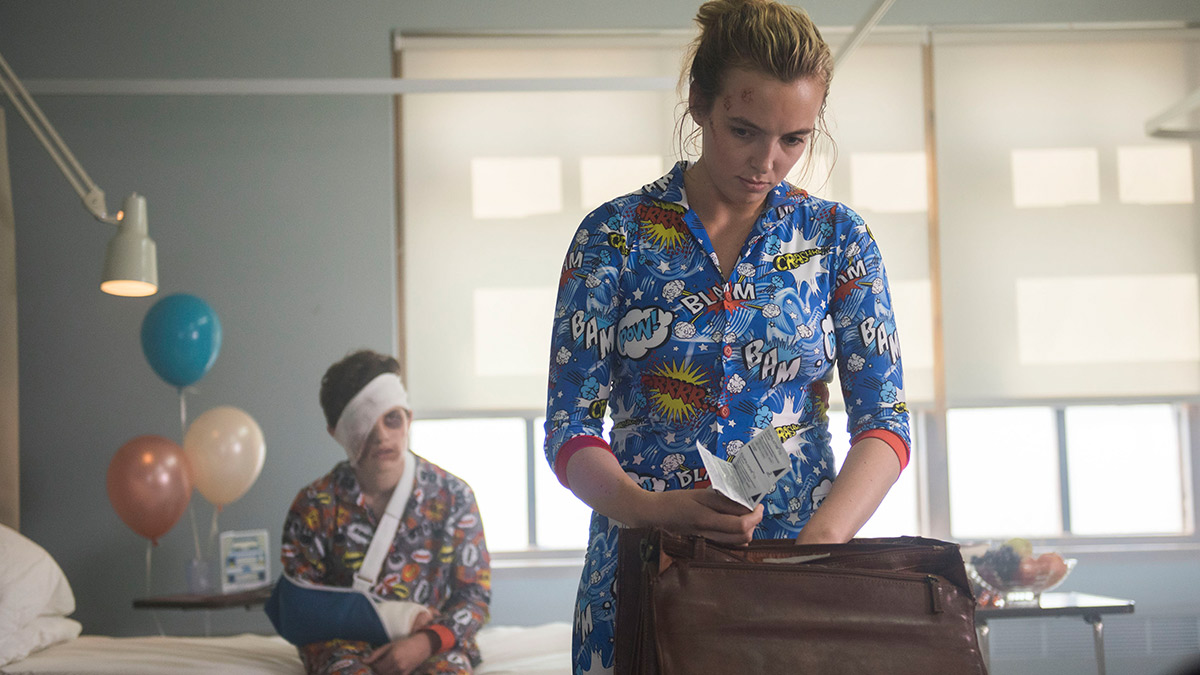 When you come to the party in the same outfit

Absolutely! In the first episode, she's stripped of all her luxuries, is on the run and is forced to wear superhero pyjamas (we won't spoil how she gets them!). But Jodie says: "You see past the pyjamas because this woman is in such a dangerous position, and somehow the pyjamas just become Villanelle, she ends up working them. I actually think the pyjamas are the Molly Goddard moment of series 2." Essentially, that pink dress was last year – your new Halloween costume for 2019 is well and truly sorted!

Can we expect more flamboyant murders?
Killing Eve's calling card in season 1 was its outrageous assassinations. And Jodie enjoys them as much as we do: "What I really enjoy about the murders on the show is they're not always what you'd expect. Honestly, they're the best days on set, purely because they're most of the time outrageous. Nothing is quite ever what you think." So, can we expect more this time around? "There is one particular moment that happens, which is epic towards the end of the series," she adds. "That was shot over two days and it's really physical, that was really quite draining, but other than that it's just so much fun. I don't go home and have a little word with myself." Phew…

Who does Julian Barratt play?
When Villanelle makes her way over to England in a very funny way, Barratt plays a man (also named Julian) who takes pity on the girl with the plummy English accent (Villanelle putting on a voice, of course). You might be thinking it's not going to end well for him with an assassin in his house, but not everything is as it seems. Maybe it's Villanelle who should be worried? It's a standout performance from Barratt in episode 2, and you'll be talking about this character for a long time. "It was honestly the best episode to film," says Jodie of the week-long shoot in Julian's creepy house. "She thinks she has this guy sussed out, but she gets it so wrong." It's one you won't want to miss.

Has Phoebe Waller-Bridge's departure changed the show?
Emerald Fennell has replaced the Fleabag scribe as Killing Eve's lead writer this series, so has it had an effect? "They're similar writers, but they're genius writers in their own right," says Jodie. "But I really feel like Emerald really captured the heart of the show and the characters." For our money, the first two episodes had an exceptionally high gag ratio, maybe even higher than season 1 – something sure to appeal to fans of the original series. But are there any other differences? Producer Sally Woodward Gentle adds: "Phoebe loves a sausage gag, so I think Emerald deliberately stayed away from sausage gags!" Fair enough.

Will I be able to watch the whole series at once?
Yep. Blissfully, the whole series will be released on BBC iPlayer as a full Box Set. Not surprising, seeing that Killing Eve is the most popular boxset in iPlayer history.
TV channels: Channels, content and features available depend on your chosen package. Channel line-ups and content are subject to change at any time and to regional variations.
HD: HD TV set, V HD Box, TiVo box or Virgin TV V6 connected with HDMI cables required for HD channels. Number of inclusive HD channels depends on package.
Catch Up TV: Catch Up TV content available for up to 7 days or up to the 30 days after broadcast, depending on content.
Interviews: Any opinions expressed in interviews are those of the interview subject and not those of Virgin Media.
Image Credits: Killing Eve © BBC America – Photographer: Aimee Spinks