Skip to main content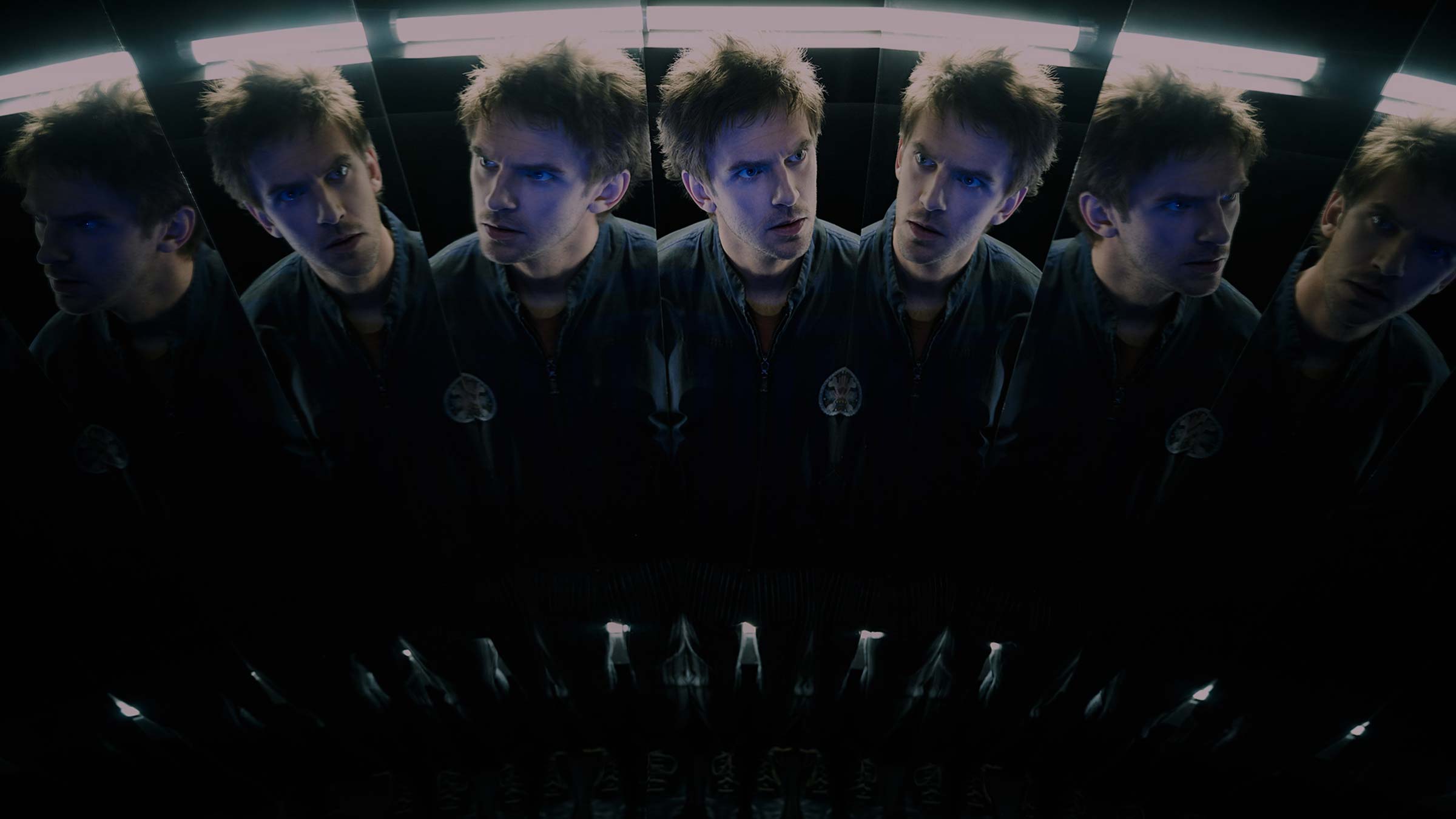 As we brace ourselves to re-enter David Haller's troubled psyche for season 2 of Legion, we ponder the changing role of superheroes in modern TV drama
Legion, Tuesdays from 17 April, 9pm, FOX/FOX HD (CH 157/199). Also available for 30 days in Catch Up > Channels > FOX. Find season 1 in On Demand > Box Sets
TV shows about superheroes have come a long way since the zany adventures of Batman and Robin first aired in the 1960s. Back then, you knew what to expect from superhero-themed comic-book adaptations. They were based on a set of predictable tropes like secret identities, garish costumes and ongoing conflict with supervillains. The good guys were noble and just, the bad guys were cackling megalomaniacs, and the heroes always won the day and saved the world.
But in 2018, superheroes aren't so easy to pin down. While Marvel and DC's seemingly endless roster of superhuman protagonists continues to dominate our screens, the characters portrayed in these adaptations are more complex than they used to be. What's more, the worlds they inhabit are no longer removed from reality. In many cases, the issues that these uncaped crusaders face are strikingly relatable.
Legion, which returns on FOX next week, provides compelling evidence that series about superheroes don't need to rely on explosive showdowns or outlandish escapades to capture the attention of modern audiences. In this acclaimed X-Men spin-off, David Haller (Downton Abbey's Dan Stevens) faces a far more personal battle: his struggle with mental illness.

As Legion's first season unfolds, it's often unclear whether the events taking place on screen are actually happening. David's condition means he can never be quite sure if his experiences are real, and as viewers, we feel similarly hesitant to trust his distorted perception of the world.
Where season 1 focused on David's battle to control his powers and distinguish them from his mental illness, season 2 will delve deeper into his mind and explore the impact that a false diagnosis has had on his life. Oh, and there's also the small matter of confronting the possibility that he may be one of history's most powerful mutants. How's that for a headache?
Mental health is a notoriously difficult subject to tackle in TV drama. It would have been easy for Legion's creator, Noah Hawley (Fargo), to oversimplify the issues his protagonist faces: after all, how many "crazy" villains have we seen in superhero films?
But Legion takes a more thoughtful approach. It's more psychological thriller than superhero adventure – and it's not alone in shaking up the genre's conventions. Incorporating superhero characters into a varied range of stories allows writers to avoid the clichés and explore more pertinent and resonant themes.
Marvel's Jessica Jones, a neo-noir series starring Breaking Bad's Krysten Ritter as a superpowered private investigator, features seriously dark storylines that a purely action-based adaptation would not do justice to. Elsewhere, The Gifted (another X-Men offshoot) focuses on the relationship between ordinary parents and their superhero kids, resulting in a plot that's as much about family dynamics as supernatural thrills.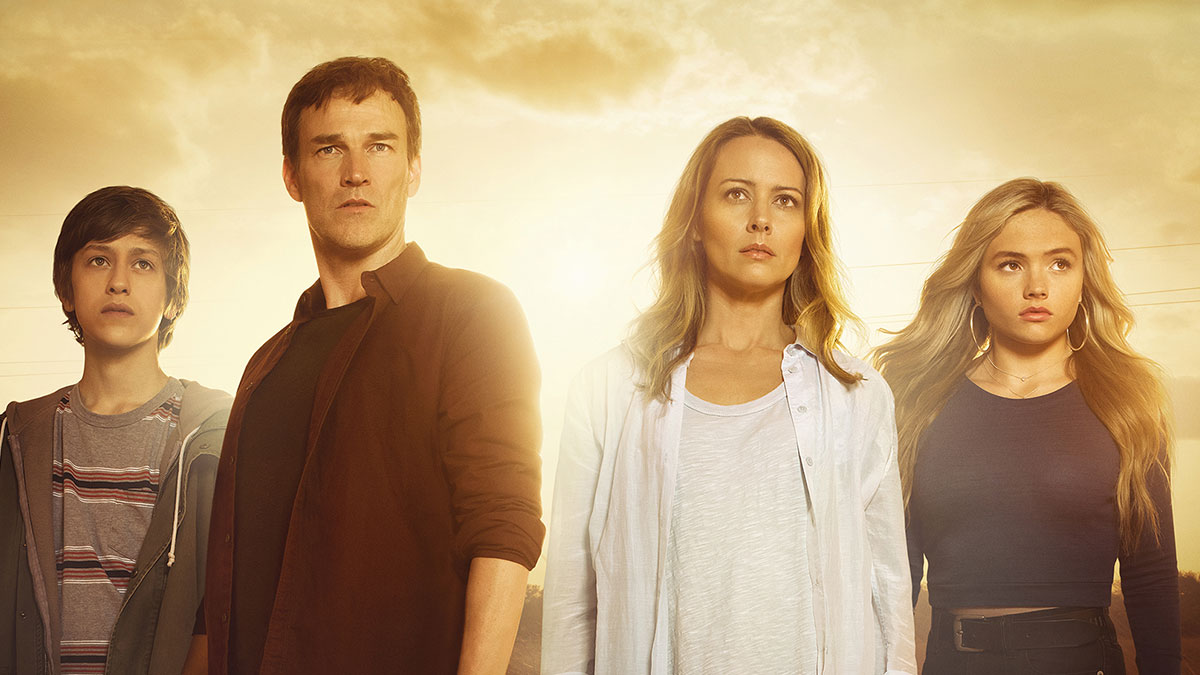 The Gifted

Teen dramas featuring superheroes have been particularly effective at depicting the themes, challenges and emotions associated with growing up. In Marvel's Runaways – coming to Syfy next week (read more about it here) – a group of misfit teenagers with superpowers unite to take on a common evil: their parents, who run the criminal organisation The Pride.
While the premise may sound rather silly to some, there's something genuinely heartening about the Runaways. Rather than being divided by their differences, the main characters (an unlikely alliance of jocks, punks, nerds and goths) overcome their superficial dissimilarities to achieve a shared purpose. Ultimately, the show promotes the power of solidarity to a generation afflicted by social pressures, cyberbullying and struggles with identity.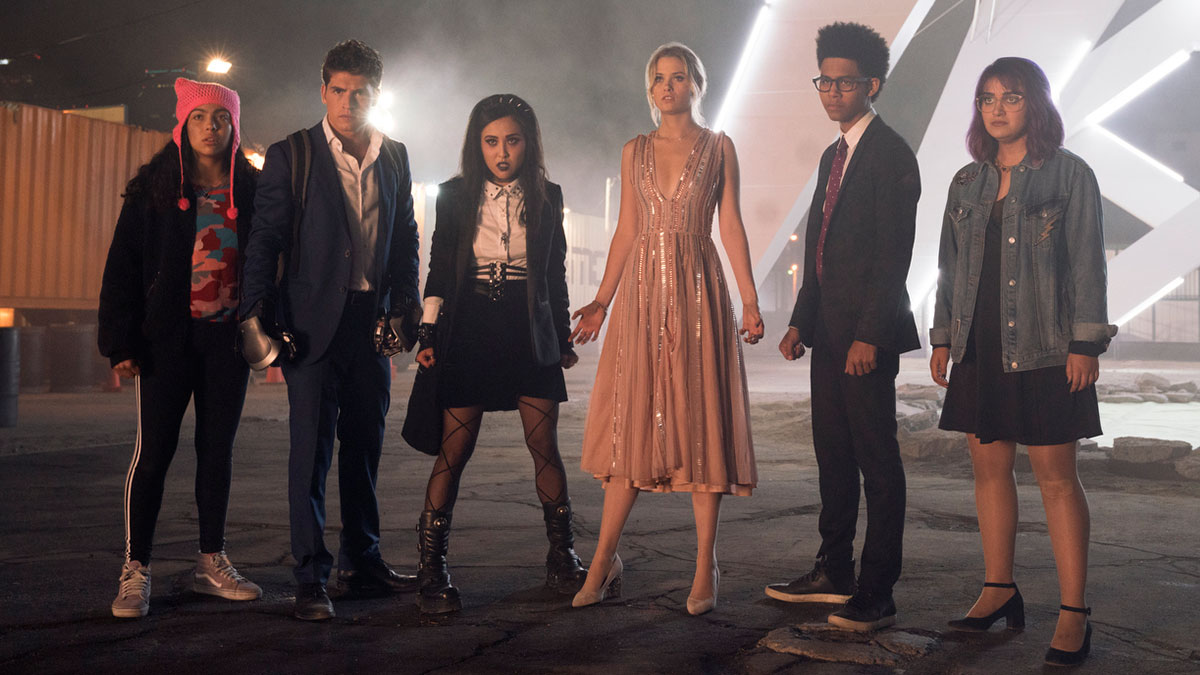 Marvel's Runaways
While superhero stories may once have been frivolous escapism, shows like Legion are helping to push the genre towards more meaningful subject matter. With more psychological mysteries and internal battles lined up for David in season 2, Hawley's mind-melting thriller will appeal to an audience who might not think of themselves as fans of comic-book adaptations. You certainly don't need to be a Marvel geek to enjoy this kind of suspenseful, thought-provoking drama (but if you are, click here!).
Saving the universe from scheming supervillains is all well and good, but by opposing evils rooted in reality, characters like David Haller give their fans a tangible sense of hope: that personal demons can be battled and beaten, whether you're a crime-fighting superhero or an ordinary human being.

Can't get enough TV?
Then get even more involved by voting for your Virgin TV Must-See Moment from 2017 at this year's Virgin TV British Academy Television Awards and you could be in with a chance of winning tickets to the big night itself!
Virgin TV's Must-See Moment will be presented at the ceremony on 13 May – and it's the only award voted for by the public, celebrating the massive television moments that got the whole country talking last year! So, whether it made you laugh, shout, cry or grab your phone and start tweeting, vote now for your chance to win two tickets to be there too. Then share the love on social media with #MustSeeMoment #BAFTATV.

Find out even more about what's going on at the Virgin TV British Academy Awards here.
Channels, content and features available depend on your chosen package.
HD: HD TV required to view HD channels. Number of inclusive HD channels depends on package.
On Demand included with TV M+ and above. Content available to view depends on TV package. Time limits apply for viewing chargeable On Demand content – see virgimedia.com. Once purchased, all chargeable On Demand content must be viewed within 48 hours. Premium channels and upgrades must be kept for at least 30 days.
Image credit: Legion © Copyright 2018, FX Networks, LLC. All Rights Reserved.