Skip to main content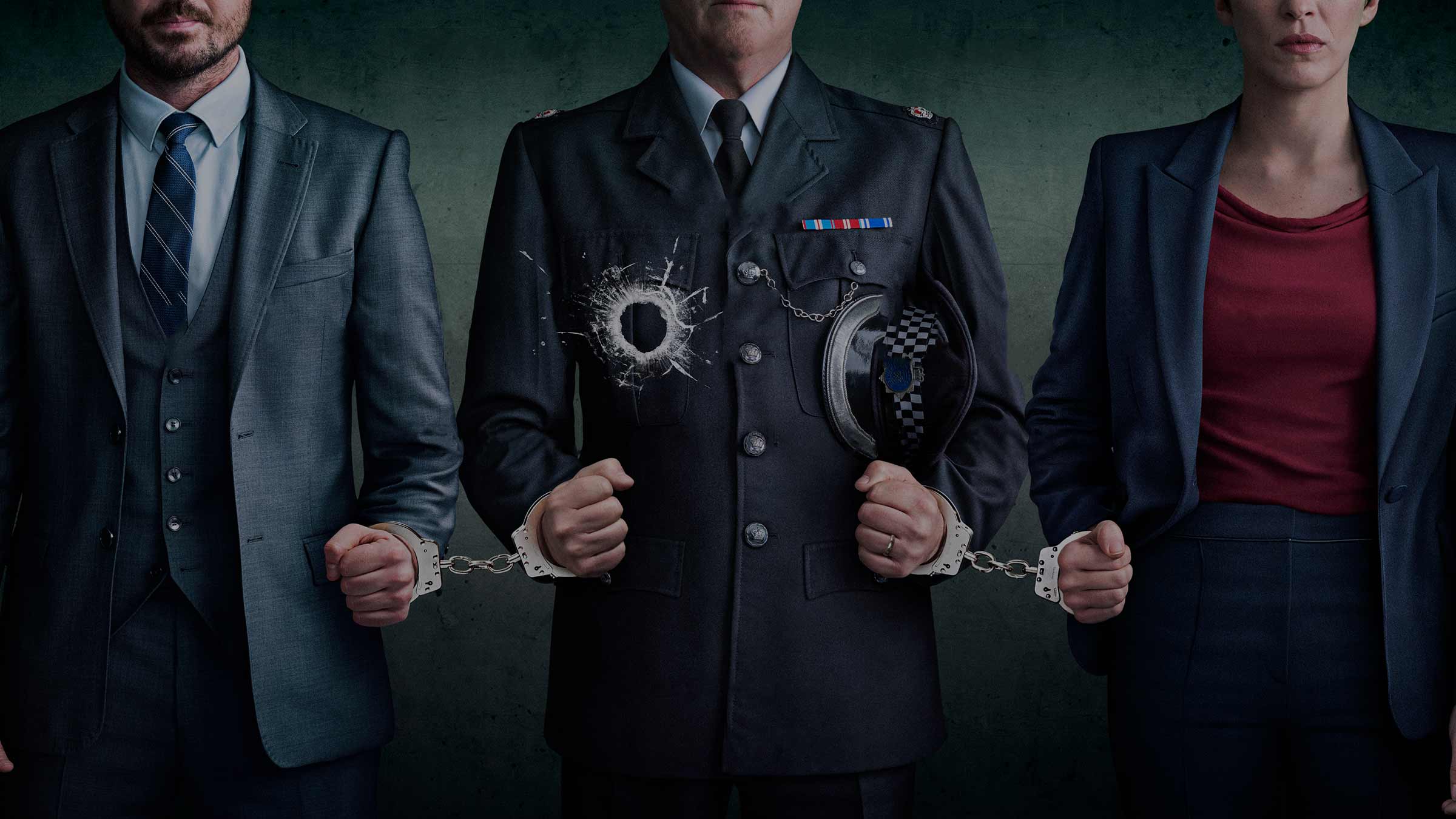 After a two year wait (writer/creator Jed Mercurio was working on a little show called Bodyguard), Line Of Duty is back arresting attention for series 5. We look at the big questions from the series so far...
Line Of Duty, Sunday 14 April, 9pm, BBC One HD (CH 101/108). Also available for 30 days in Catch Up > Channels > BBC iPlayer
Warning: Spoilers abound for series 1-5!
Line of Duty series 5 has already shocked and awed, and the end of episode 2 could confirm our worst suspicions – that Superintendent Ted Hastings (Adrian Dunbar) might be H. We're hanging on to that "might" for dear life. If true, this will be the one plot twist in Line Of Duty history that nobody wants to accept, especially newly-bearded Detective Sergeant Steve Arnott (Martin Compston) and newly-promoted Detective Inspector Kate Fleming (Vicky McClure).
BBC iPlayer tweeted, "Is Ted Hastings a man of honour or a master of deception?" Flocks of fans opted for the reply #GoodCop, with the response, "Mother of God. Ted is pure as they come and I will not believe otherwise." However, there were a select few who opted for #BadCop, which gives the reply, "Jesus, Mary and Joseph. I'm starting to think Ted could actually be a bent copper." Another user tweeted, "I don't buy this bent Hastings stuff for a second. It's a Ted herring."

But is everything all that it seems in AC-12? Is Hastings about to give us serious trust issues? Is John Corbett (Stephen Graham) trustworthy? CAN WE TRUST ANYONE ANYMORE?! There are four episodes left and, naturally, we have some interrogating of our own to do. As Hastings would say, God give us strength...

Is Corbett actually… good?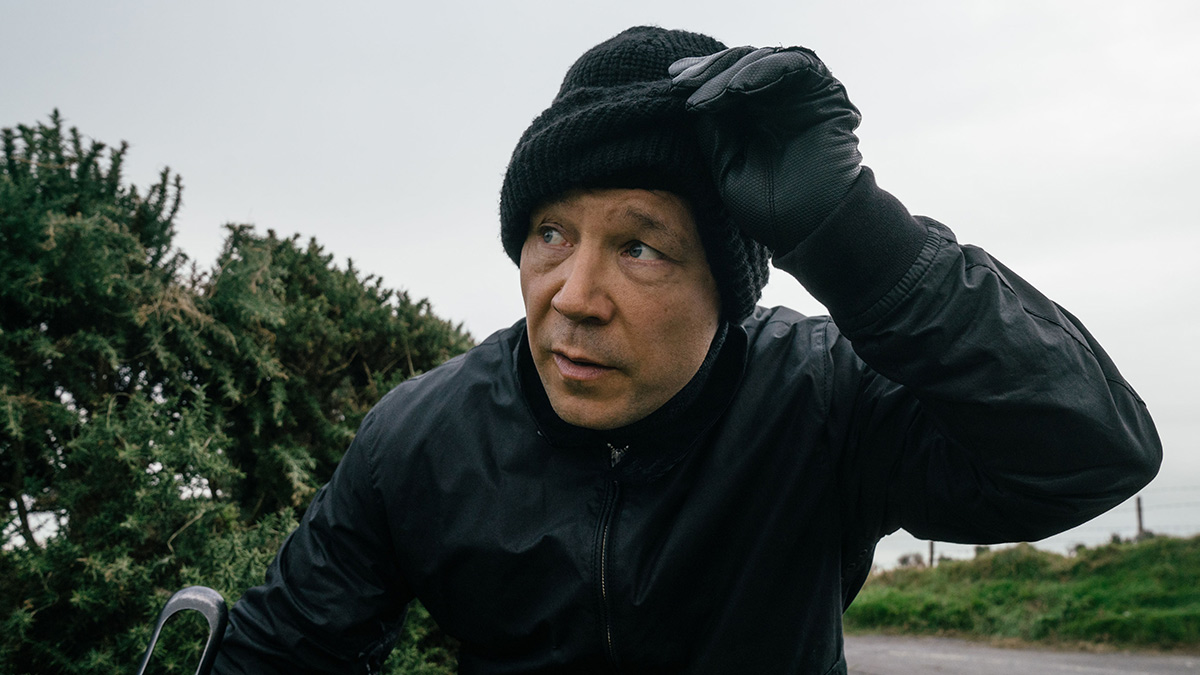 An undercover officer embedded as the boss of an organised crime group for Operation Pear Tree, Corbett's gone rogue and has been off the grid for months. He's responsible for deaths he could have prevented, high-stakes raids and top-class forgery. On his way to the top to find out H's true identity, everything is just collateral damage, but we find out Corbett would never let honest cops get killed – just corrupt ones. For example, Maneet Bindra (Maya Sondhi) and the three officers in the first hijack. "The bent coppers deserve it! They're vermin – the lot of them!," he tells Arnott.
He's revealed himself to Arnott, bringing him into the fold to tip him off to bent coppers. Has he become a vigilante who dishes out justice? He's still in touch with his wife and he tells her he loves her like he means it, but is he just really good at playing pretend? Either way, Arnott is now in cahoots with him, but whether Corbett is a reliable source remains to be seen. Also, what's up with Arnott not telling Fleming that Corbett is now his informant? Maybe he's still feeling a bit sore about her receiving the promotion over him…
Corbett tells his gang, "Money, power, respect – that's what I'm in this for," and he would almost be forgiven for wanting a taste of that lifestyle, one he would never have seen as a police officer.
Is Hastings H?
In episode 1, Hastings is quick to denounce the now-deceased Assistant Chief Constable Derek Hilton (Paul Higgins) as H, asking that his own photo is taken down from the wall of potential H's. But the big question at the end of episode 2 is who DS and Authorised Firearms Officer Jane Cafferty (Sian Reese-Williams) identified as the police officer who recruited her into working for the organised crime group.
Hastings looks on nervously from his office as Cafferty picks someone out of the line-up, with Arnott and Fleming left reeling by her choice. Earlier in the episode, we also see Hastings in his hotel room with what looks like the same chat window open as the one used to communicate with Corbett and his crew. Corbett tells Arnott he believes the unknown individual he was speaking to was the "top dog" – and all of the dangerous stunts he's been pulling have been a way to get the big boss's attention.
If there's anything pure and good left in this world, Mercurio will have left Hastings alone. Surely this is one twist that's just too obvious? But Hastings was sweating bullets for the entire episode…

Why is there no surveillance on the harbour?
Bindra was found with her throat slit at the very same harbour location where Hilton supposedly killed himself and where Oliver Stephens-Lloyd, a social worker investigating the abuse allegations at Sands View boys' home, also appeared to have taken his own life. AC-12 are wise to the spot now, so you'd think they'd be closely monitoring it or at least have some sort of camera surveillance on the area. Our bet would be on it showing the balaclava men responsible for all three deaths.



What's the deal with the Kettle Bell Complex?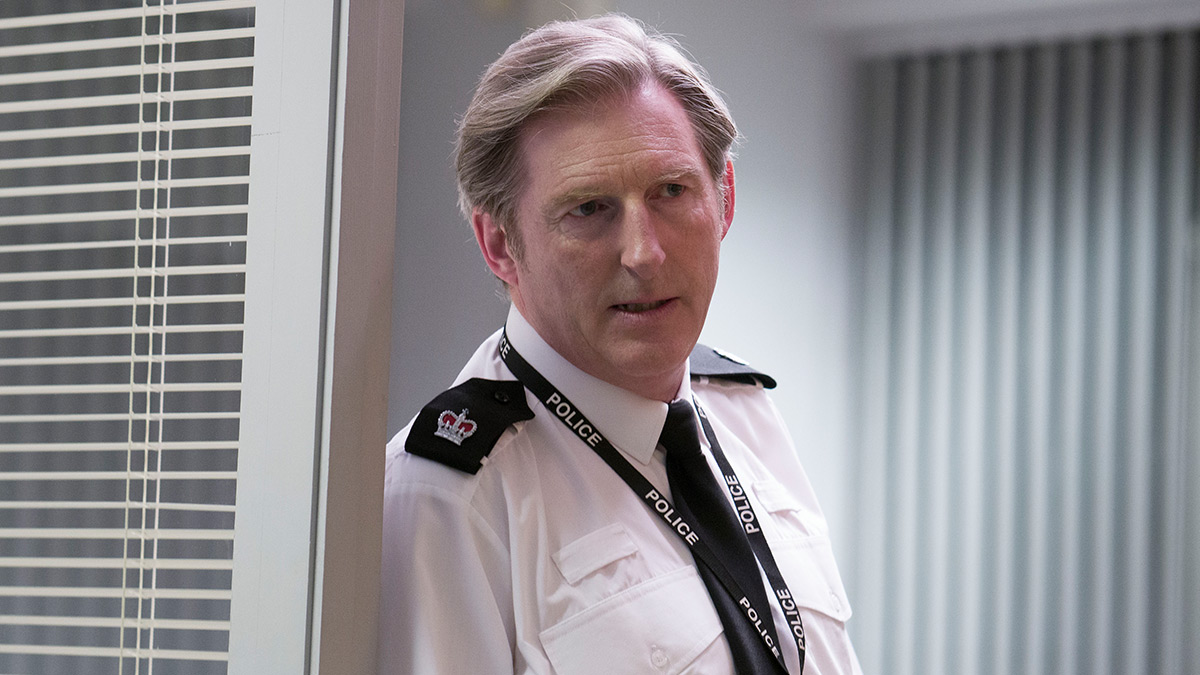 Hastings invested in a property in Ireland, which has left him struggling financially. It seems to be one of the major reasons why his marriage broke down, as he went behind his wife Roisin's back to do the deal. It looks like their divorce will be official once Hastings signs the papers. It's also the reason why he lost his home and is now living in a hotel he can't afford.
What's puzzling in episode 2 is when former Detective Chief Inspector Mark Moffatt (Patrick FitzSymons), who was the Federation rep for DCI Roz Huntley (Thandie Newton) in series 4, pays Hastings a visit at his hotel. It seems Moffatt has had an unusual career change and is helping compensate the original Kettle Bell Complex investors. It seems too convenient to us – there's more to that story than Hastings is letting on.
Why did the police not fire back during the gun hijack?
Corbett leads another hijack, but instead of stealing heroin, their new goods are guns. While the police escorting the guns to be destroyed have taken extra precautions since the first hijack, Corbett's crew still comes out on top. The spike strip they've left out flattens their car tyres and Corbett and his gang then open fire on them before driving off with the guns.
Almost none of the police attempt to fire back. That's weird, right? One of Corbett's men, Lee Banks (Alastair Natkiel), is about to shoot at one of the policemen taking aim at him, but Corbett knocks him out of the way and shoots at the policeman, but misses (on purpose?). Were the police tipped off? When Arnott is later told that there were no fatalities during the hijack, he seems incredibly surprised – as were we!


Is Steve going to get back with his ex, DS Sam Railston?
If he knows what's good for him, his answer should be: "Not by the hairs on my chinny, chin, chin!" We were proud of Stevie boy for turning down Railston (Aiysha Hart) when she asked him up to her place for a drink/catch-up. She left you to rot in jail, Steve! She actually broke up with you while you were in jail – never forget! She didn't even send you so much as a text when she knew you were in a wheelchair!
Okay, she had her reasons, especially because of the ambiguity surrounding Arnott and DI Lindsay Denton's sexual relations. At least she apologises, but that kiss on the lips was B-O-L-D. Steve says he'll call her, but we're hoping he "forgets."
Feeling lost with Line Of Duty?
You're not alone, there is A LOT of plot to get through – never mind the constant onslaught of twists and turns! To get caught up to speed, read our briefing notes on series 1-4 of Line Of Duty and click/flip the cards to reveal the coppers who were stamped with a big, red CORRUPT stamp in each one. If you'd prefer no spoilers, simply stick to reading the recaps.
TV channels: Channels, content and features available depend on your chosen package. Channel line-ups and content are subject to change at any time and to regional variations.
HD: HD TV set, V HD Box, TiVo box or Virgin TV V6 connected with HDMI cables required for HD channels. Number of inclusive HD channels depends on package.
Catch Up TV: Catch Up TV content available for up to 7 days or up to the 30 days after broadcast, depending on content.
Image Credits: Line Of Duty © BBC / World Productions Ltd – Photographers: Ed Miller, Steffan Hill, Aidan Monaghan