Skip to main content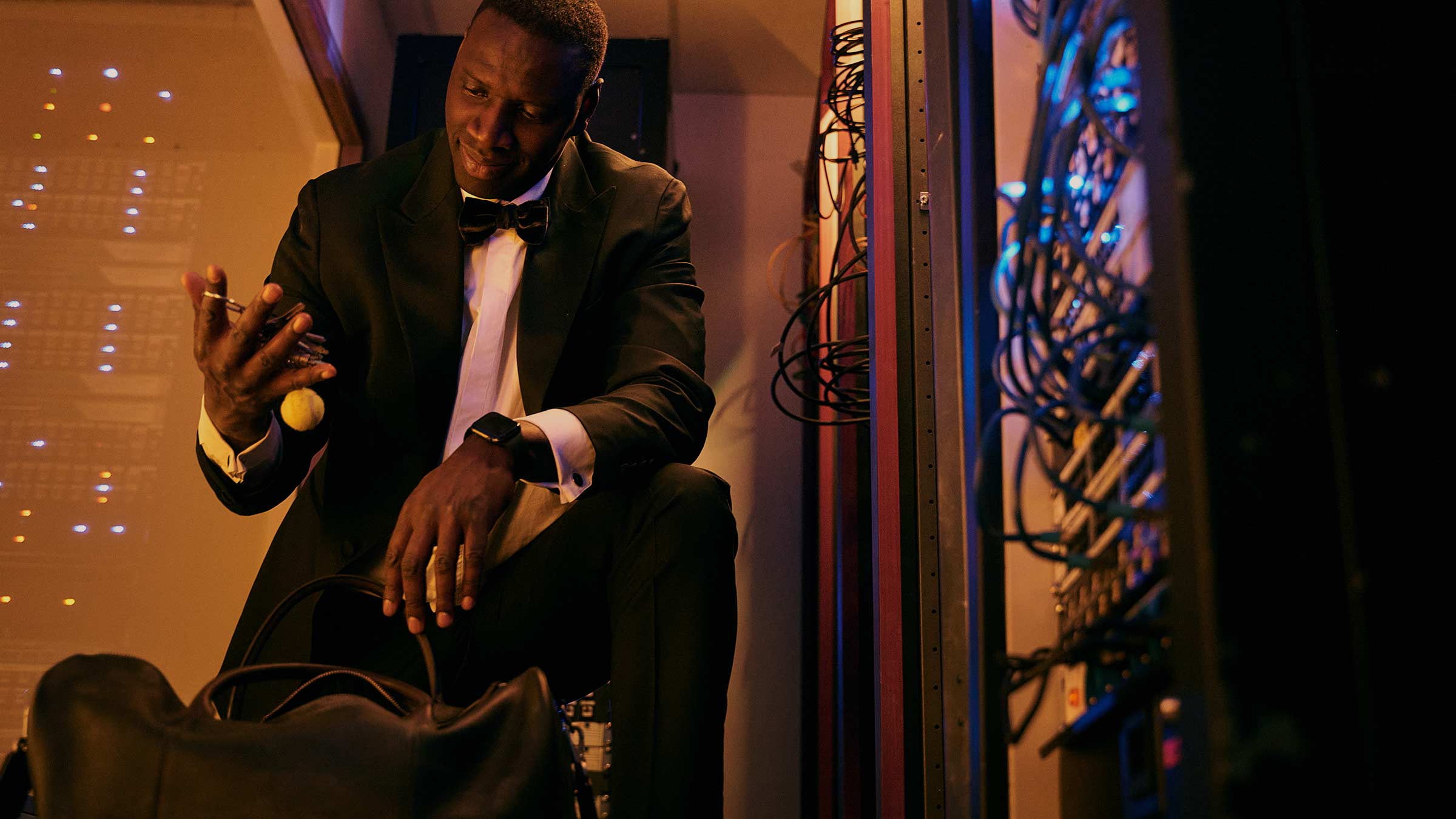 When Lupin dropped on Netflix in January, it reached 70 million households worldwide in less than a month on the platform. Here's why you need to watch the French-language show ahead of its second series…
By Laura Rutkowski, Staff Writer
The first French show to make the Top 10 on Netflix in the US will soon receive a Part 2, but why has it blown up in popularity? Well, first of all, it has an incredibly juicy plot – if you liked Money Heist and Ocean's Eleven, you'll love Lupin.
The first series is set 25 years after the death of Babakar, a chauffeur for the wealthy Pellegrini family. He was wrongfully accused of stealing a necklace from them that once belonged to Marie Antoinette.


Babakar was arrested and later found dead in his cell, leaving his son Assane Diop (Omar Sy, Jurassic World) alone as a young teenager. As a child, Babakar gave Diop a copy of Arsène Lupin, Gentleman Burglar by Maurice Leblanc, and in the present day he's on a mission to avenge his father by using similar tactics as Lupin. The book acts as his moral compass, guiding him on his journey of "justifiable revenge".
Still not sure what all the fuss is about? Here are some other reasons why you need to catch up with the show everyone has been talking about.
"He's handsome as hell"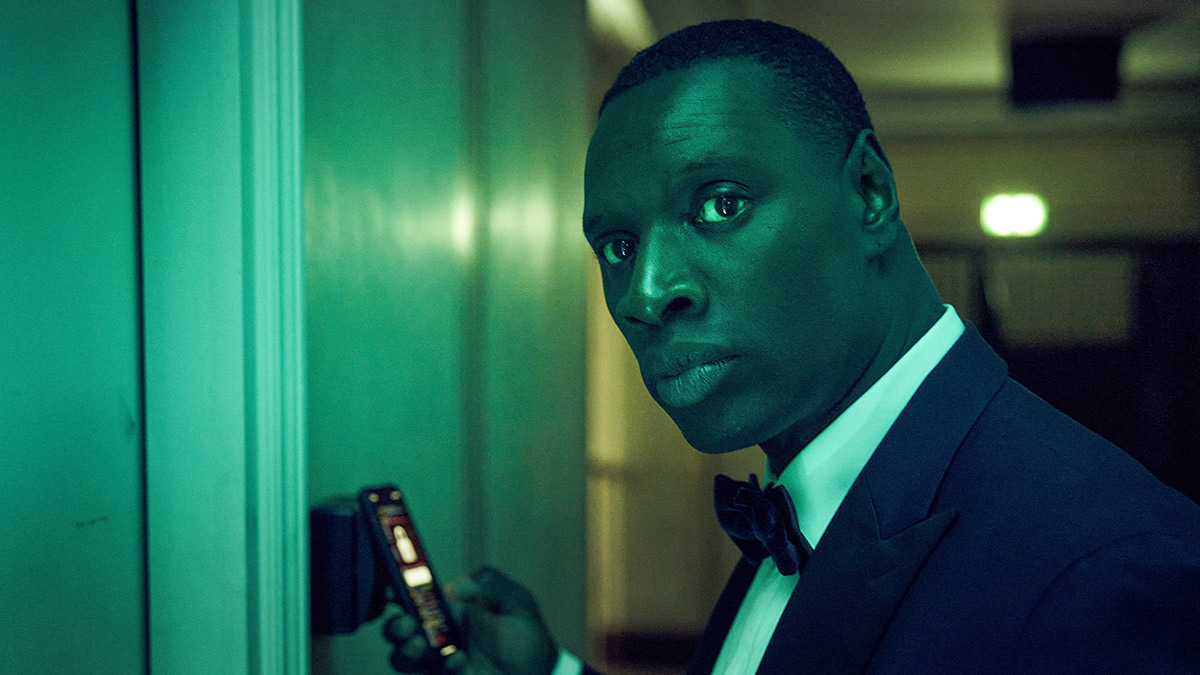 "The name's Diop, Assane Diop"

That is a direct quote from a friend and Lupin fan referring (of course) to the enigmatic Sy as the charming and suave Diop. The master of disguise is a gentleman burglar who will steal your heart – all thanks to Sy's acting.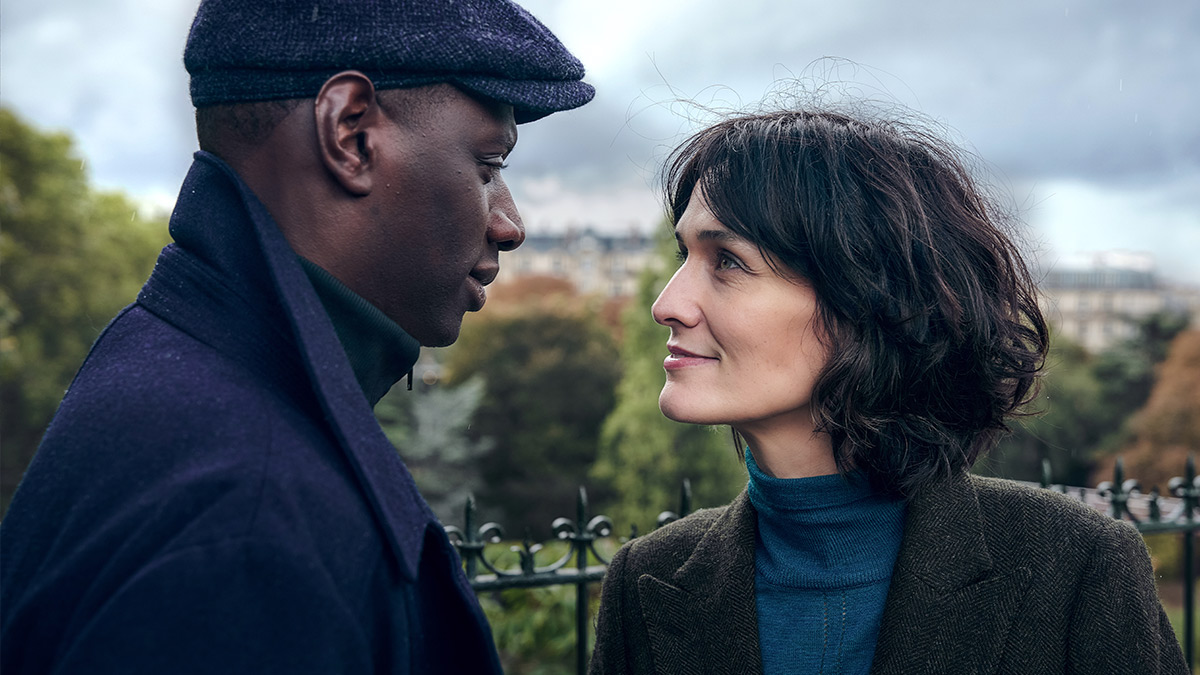 Keep your friends close and your enemies/former lovers closer? Assane Diop (Omar Sy) cosies up to Juliette Pellegrini (Clotilde Hesme)

Diop is not only just a sly conman, but he's also an ex-husband, a father and a friend. It's how he navigates his personal and professional relationships that keeps you wanting more of his wily ways.
It was inspired by Maurice Leblanc's Arsène Lupin novels
The first story, The Arrest Of Arsène Lupin, was published in 1905, with Leblanc going on to write 17 novels and 39 novellas about the lovable rogue. In The Queen's Necklace, from 1906, Leblanc details Lupin's first robbery at the age of six, after seeing his mother be poorly treated by her wealthy employer. The item in question? We'll give you a hint: it's very, very sparkly.
The character of Lupin has spawned numerous adaptations, including a 1932 Hollywood film starring John Barrymore, as well as manga and anime series that follow Lupin's grandson.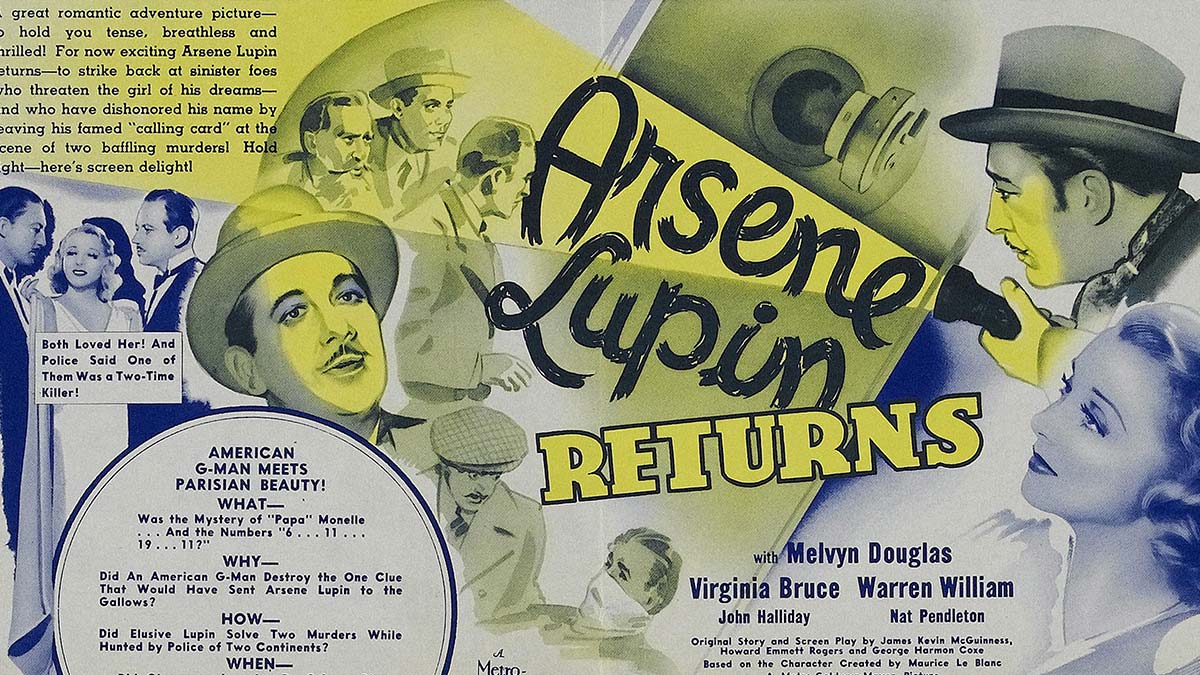 Arsène Lupin Returns (1938) is one of many film adaptations about the master thief, with Melvyn Douglas as the leading man

Sy told Variety, "Lupin is so French that you cannot grow up in France and not know who is Arsène Lupin." Sy also wants the series to motivate viewers to pick up a book. "I hope it will maybe invite people to read more," he said. "Sometimes reading can change your life."
Just like Arsène Lupin, Assane Diop never kills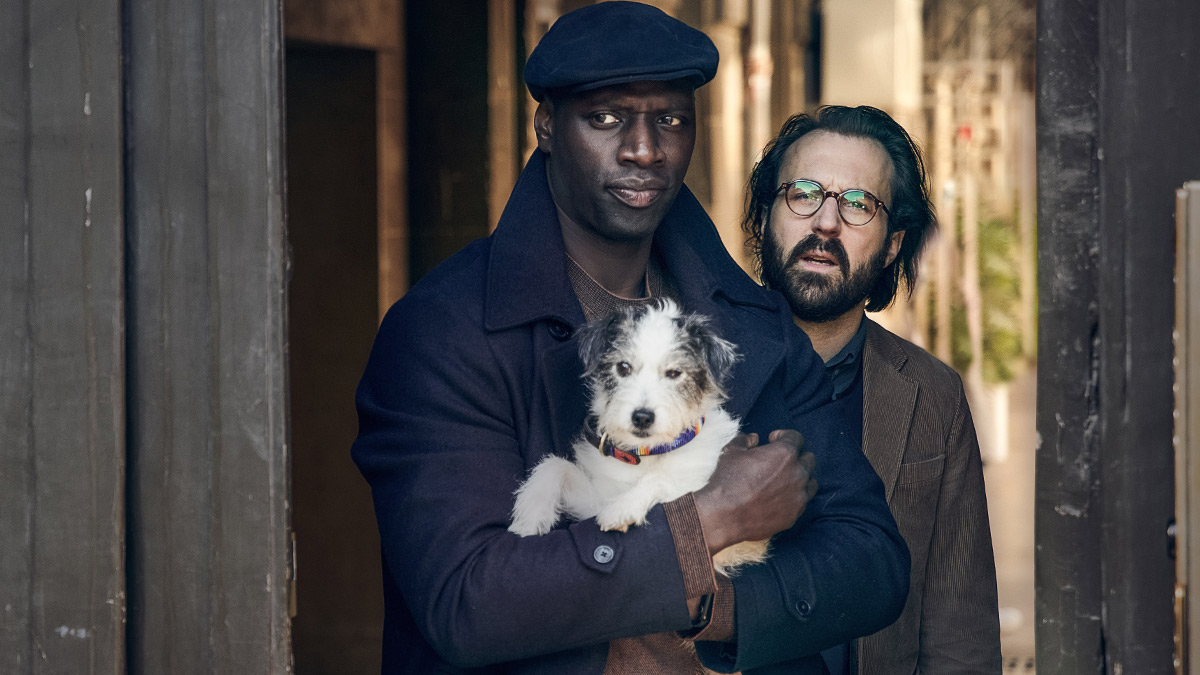 Man's best friend(s): J'accuse the dog and Benjamin Ferel (Antoine Gouy)

Diop's cunning and conniving ways are borrowed from Lupin, but much like Lupin (and Robin Hood), Diop pretty much always targets bad guys that have it coming. While he does fight them off with tremendous force and block their advances to harm him, he takes the high road.
"He has knowledge of martial arts and the martial art is hapkido, [in which] you use the force from your adversary, so you never give, you just send back. It's very, very, very precise," Sy told Variety. That's karma for you…


The show was created by George Kay
The Killing Eve and Criminal: UK writer is gifting us with ten episodes, rather than five, for Part 2. Back in February, he also teased he was looking for a way to bring in Sherlock Holmes. In 1906, Leblanc featured the famous detective in a story called Sherlock Holmes Arrives Too Late. This could possibly be the mash-up we never knew we needed.
Paris creates a stunning backdrop for the series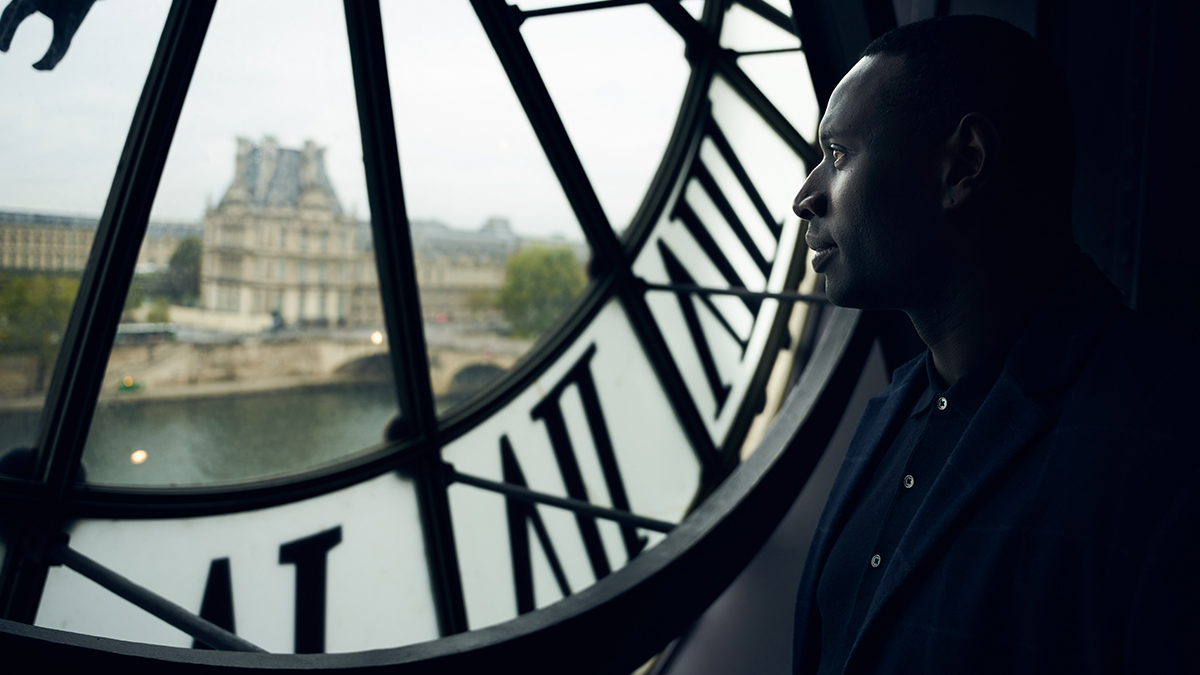 Time for some deep thinking at the Musée d'Orsay clock

From the Eiffel Tower and the Musée d'Orsay to the lesser known antique markets of Le Puces, Lupin allows you to see the sites of France from the comfort of your own home. The premiere episode of season 1 features a heist at the Louvre, with Diop planning to steal the same necklace his father was accused of stealing.
The scenes were filmed overnight, allowing the cast and crew to roam around the museum at their leisure, minus the crowds. Sy told Variety he was alone with Leonardo da Vinci's Mona Lisa for almost 20 minutes!
If Lupin gave you a taste for French drama, here are a few others you can watch right now that are subtitled and spectaculaire...

Call My Agent!
Find series 1-4 in Apps & Games > Netflix
This satirical series about a celebrity talent agency in Paris gained traction during lockdown as viewers absorbed the world of agents Mathias, Gabriel and Andréa. Series 5 is in the works, as is a TV film, and a British remake. As the professionals pander to their creative clients' every need, they have to juggle their own messy personal lives. There's also a raft of celebrity cameos, too.
Marianne
Find series 1 in Apps & Games > Netflix
A famous horror writer decides she's done with the genre, until something draws her back to her hometown. She soon discovers that the stuff of her nightmares, and of her novels, is in fact real, and she's going to have to confront her demons.
A Very Secret Service
Find series 1 & 2 in Apps & Games > Netflix
In 1960, 23-year-old André Merlaux is hired as a trainee officer with the French Secret Services. Three officials show him the ropes as he undertakes life-or-death missions in this drama that also offers plenty of laughs.

Osmosis
Find series 1 in Apps & Games > Netflix
If you enjoyed Soulmates, The One or Black Mirror, watching Osmosis is a no-brainer. In near-future Paris, a dating app called Osmosis, powered by an artificial intelligence called Martin, mines brain data to find people's perfect match. As with all shows exploring the dystopian concept, expect there to be a few hiccups.
Spiral
Find series 1-8 in Apps & Games > BBC iPlayer
Spiral was the first French language drama series to air on BBC Four when it debuted in 2006, and it's only grown in popularity since then. It's part police procedural and part legal drama, following Paris police officers, lawyers and judges. The show's eighth and final series will no doubt leave fans mourning the end of the clever and consuming show. For those new to it, however, a whole world of crime-time viewing awaits.

Time Is A Killer
Find series 1 in Apps & Games > All 4
Adapted from Michel Bussi's best-selling novel, Time Is A Killer follows three generations of women. Clotilde survived a car accident when she was 16, but her parents and brother were killed – at least, that's what she's thought for the past 25 years. When she returns to her hometown of Corsica with her husband and daughter, now 16, she's faced with some unnerving truths about the crash.
When is Lupin Part 2 on Netflix?
Find it in Apps & Games > Netflix from Friday 11 June.
How to watch Netflix with Virgin TV
If you have a TiVo® box or Virgin TV V6 box, powered by TiVo®:
Press home on your remote
Select Apps & Games
Select All Apps
Select Netflix
If you're already a Netflix subscriber, you can also access the app through Search & Discover or by pressing Red on channel 204. Just sign in with your existing login and start watching. And you'll only have to log in the first time you use it.
If you're new to Netflix, then you'll need to subscribe to use the app. The easiest way to do this is by going to netflix.com/virginmedia. You can also subscribe using the Netflix app in Apps & Games.
TV channels: Channels, content and features available depend on your chosen package. Channel line-ups and content are subject to change at any time and to regional variations.
HD: HD TV set, V HD Box, TiVo box, Virgin TV V6 box or Virgin TV 360 box connected with HDMI cables required for HD channels. Number of inclusive HD channels depends on package.
Catch Up TV: Catch Up TV content available for up to 7 days or up to 30 days after broadcast, depending on content.
On Demand: Content available to view depends on TV package. Time limits apply for viewing chargeable On Demand content – see virginmedia.com. Once purchased, all chargeable On Demand content must be viewed within 48 hours. Premium channels and upgrades must be kept for at least 30 days.
Netflix: Netflix subscription required at extra cost.
Interviews: Any opinions expressed in interviews are those of the interview subject and not those of Virgin Media.