Skip to main content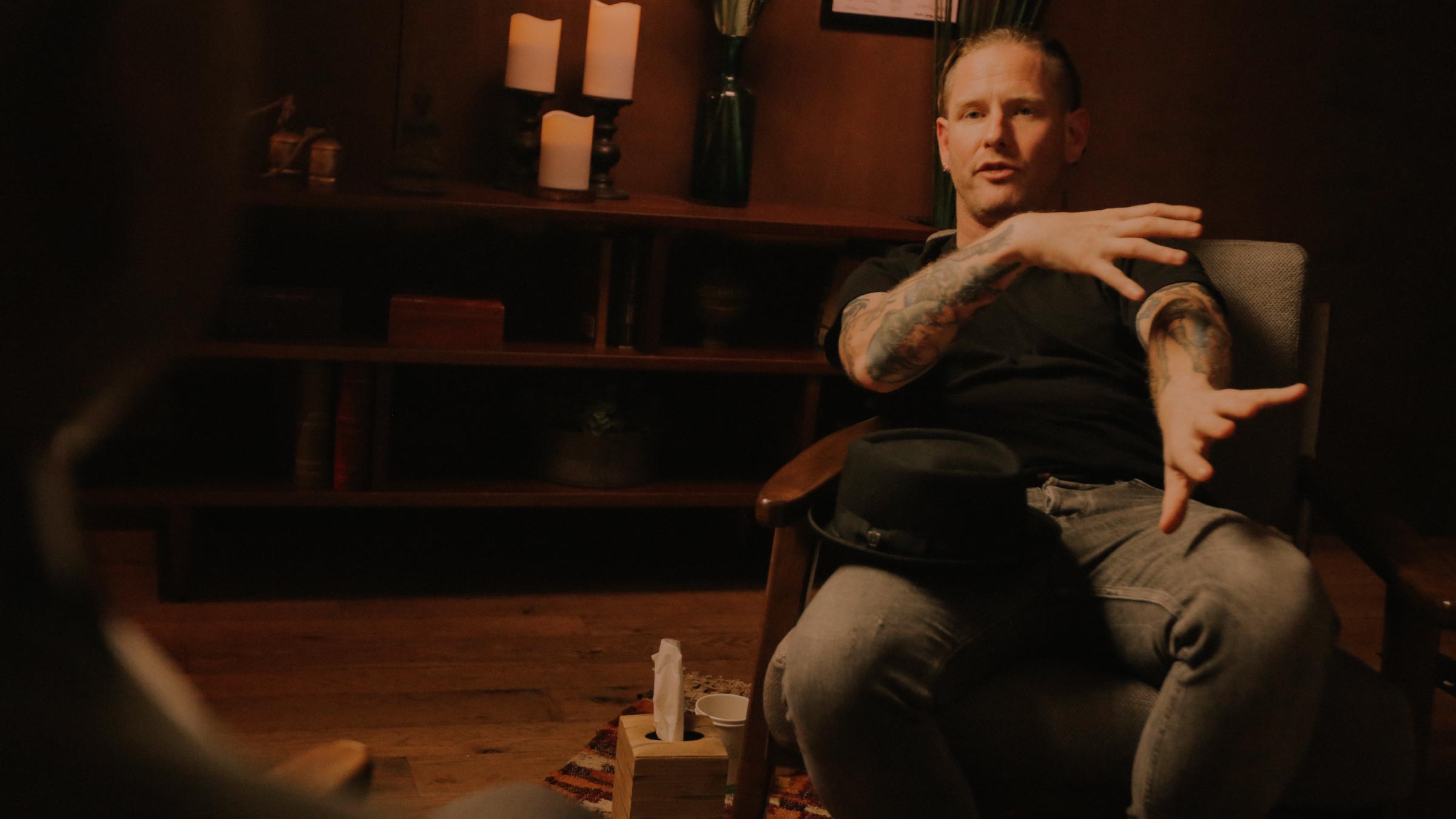 Music artists tend to pour their heart and soul into their work, but The Therapist gives them a new outlet for releasing their emotions…
Thursday 29 November, 10pm, VICE (CH 219)
Our minds are like our houses, says Dr Siri Sat Nam Singh, the therapist who analyses musicians in this fascinating VICE show. "If you don't clean your house, it gets dusty and stinky and filthy. If you don't clean your mind – through reading books or calming exercises or meditation – you don't grow."
Well, it looks like it's time for a big clear-out with some of music's biggest stars. We're talking basement, box room, attic, garage – the lot.

Here's why you should get on the couch for a therapy session…
Dr Siri knows his stuff
His chosen name can be translated as "great believer in the truth". The truth is a great place to start, and Dr Siri certainly knows how to draw it out of people, even if they're among the world's biggest music artists – like Sex Pistols guitarist Steve Jones, the subject of the first of these new episodes showing on VICE.
The doctor takes a holistic approach to therapy, grounded in Eastern healing practices and compassionate listening – plus his soft voice is seriously soothing, like waves lapping at the shore or the pitter-patter of rain on rooftops. You'll be mesmerised…
Things get real – fast
Dr Siri sits down with everyone from rappers Waka Flocka Flame and Remy Ma to Katy Perry and Slipknot frontman Corey Taylor (pictured, top). The sessions can be revealing and powerful – having this intimate insight into artists' lives could feel intrusive and uncomfortable, but it's a compelling watch. This is particularly true of the episode featuring Mobb Deep rapper Prodigy, who died a few weeks after the session.
There are no reshoots or retakes, so what you're witnessing is the real, raw one-on-one conversations. At the end of the day, it reminds you that stars really are just like us.
The show's stars really do open up
In these 22-minute sessions (44 minutes in Katy Perry's case), emotions run high and no topic is off limits – from YG discussing the night he was shot, to Waka Flocka Flame reflecting on his brother's suicide, to DeJ Loaf admitting it's difficult for her to show emotion.
One of the running themes is exploring how artists first found solace in music. A tearful Perry explains that she finds writing songs therapeutic: "That's how I process – I write songs. Some of the [feelings] don't come out fully, and that's why I still do the work."
Joey Bada$$, meanwhile, says his music helped him get through each day when he was growing up. "I spent a lot of time by myself. Most of the time I'd get home before my mom and it's just me in the crib – me looking after myself, me teaching myself, me comforting myself – and the way that I really killed that time was with music."
The series destigmatises mental health issues
In Atlanta rapper Rich Homie Quan's session, he explains to Dr Siri, "I told my dad I think I need professional help. Help might have been the wrong word – "professional guidance", just someone to talk to. In my case, I called it "help". I just need to talk to someone who doesn't care who I am."
Many of Dr Siri's guests admit it's their first time talking to a therapist, so getting them to divulge their most personal experiences, traumas and anxieties (on camera, no less) is no mean feat. Many of them are rappers, and as such are part of a scene which has a reputation – not always deserved – for masking feelings with outward displays of bravado and bragging.
Seeing these artists show their vulnerability in contrast with their ultra-confident public personas is refreshing – and it sets a great example for people who follow their music.
TV channels: Channels, content and features available depend on your chosen package. Channel line-ups and content are subject to change at any time and to regional variations.