Skip to main content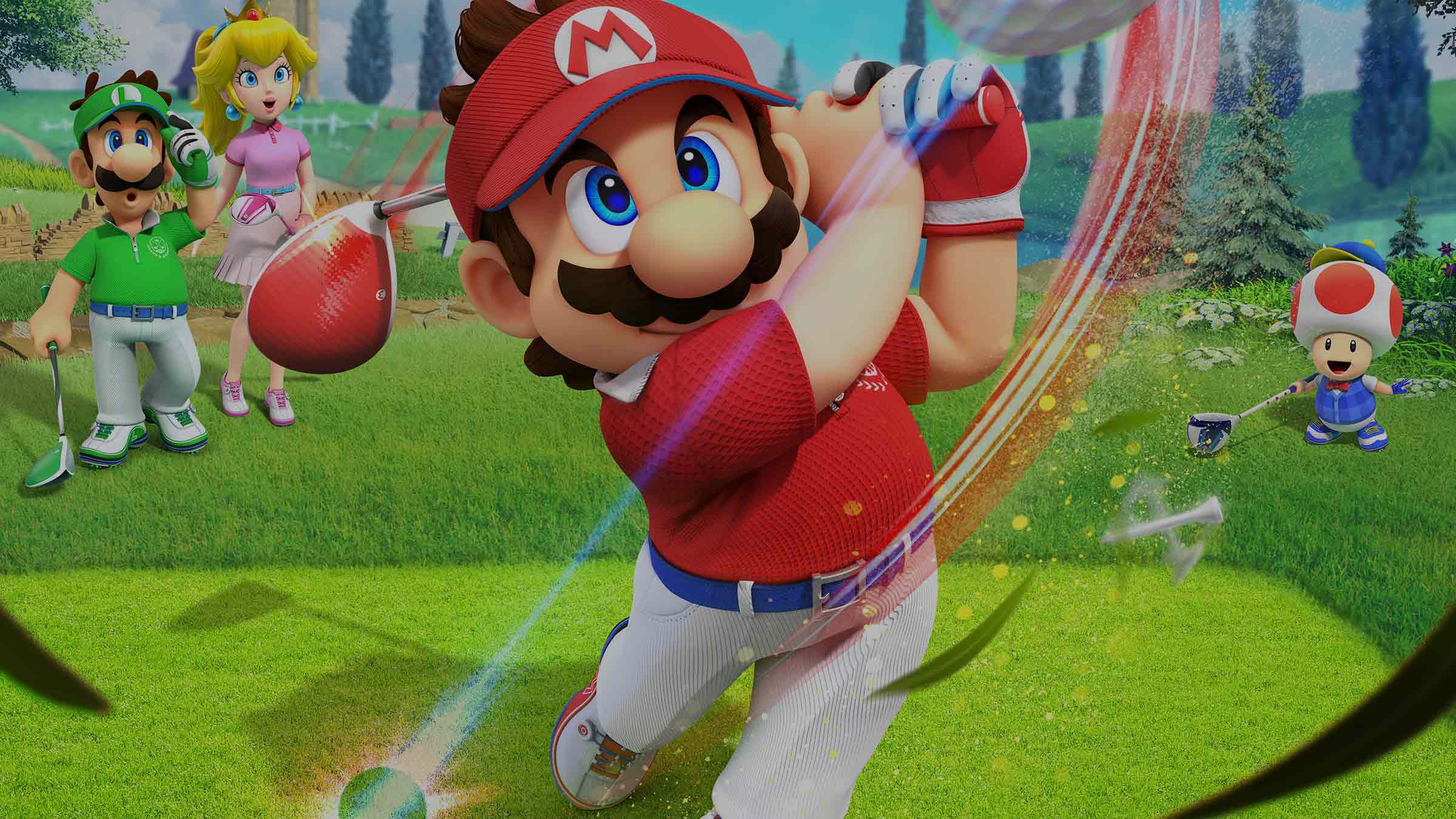 It's time to get into the swing, as we take a closer look at one of the most exciting game releases this year…

By Lizzie Hudson, Writer
Coming to Nintendo Switch this June, Mario Golf: Super Rush is action-packed, obstacle-filled and loaded with fun. This is the new way to play golf.
From standard golf where the lowest score wins to fast and wild Speed Golf to chaotic challenges in Battle Golf – not to mention a variety of courses, game modes and characters – there is something for everyone in this awesome new release.
Want to know more? Before you hit the fairway and tee off with Mario and friends, we've got the answers to all the burning questions…
What game modes are there?
Firstly, you'll want to know about Speed Golf. Each player tees off at once then runs as fast as they can to their ball to hit it again – racing on again and again to stay ahead of the competition. And with special moves, obstacles to overcome and items to collect, you should definitely expect the unexpected. Want more action? Take a swing at Battle Golf; it's Speed Golf but with extra special rules. You battle to sink as many balls as you can to claim flags, and the first to three wins!
What are the courses like?
Well if you've played any Mario game before then you will already know and love much of the terrain in the mix of courses on offer. From lush green fairways to wildly fantastical lands in the Mushroom Kingdom, there is so much to explore and discover.
Who can I play as?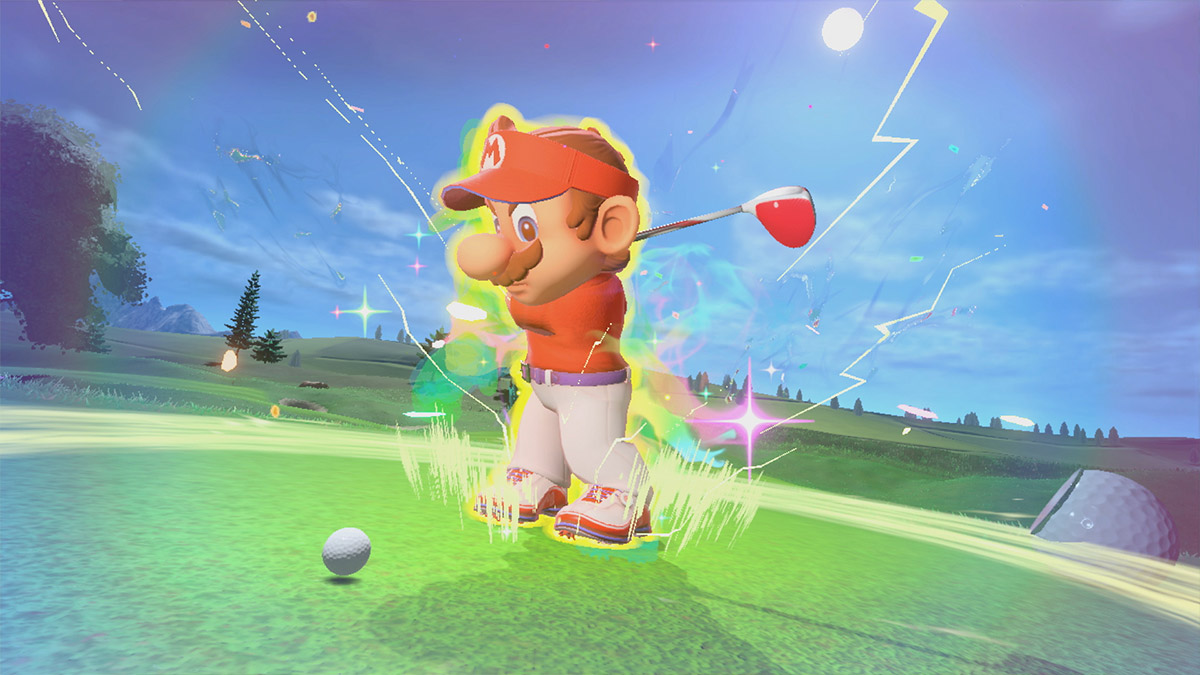 There are 16 characters ready and waiting with their clubs. Along with stars Mario and Luigi, you'll find Toad, Yoshi, Bowser and Boo, among others. Plus, it's the first time that Chargin' Chuck, King Bob-omb and Pauline are involved. No matter who you pick, each has their own surprising strengths and special moves to see you to victory. In some game modes you can even play as your own Mii character.
Is it multiplayer?
Absolutely! Four golfers can hit the greens at once in local multiplayer mode. Or you can connect with faraway friends and go head to head in special online battles.
How do I control my character?
With easy-to-learn controls, your character will be hitting a nice shot in no time. You can even use motion control and swing the Joy-Con just like you're really golfing. Curve shots, spin shots and all those other impressive golf-y shots will be yours to master whichever control function you go for.
Any special moves to know about?
It wouldn't be Mario without special moves, would it? Every character has a different Special Dash, which is used for rocketing past their opponents. You can even use it to knock them out of the way! Plus, each character has their own signature golfing move – a Special Shot that will see your competitors eating dust! Or should that be sand?
Is there a story mode?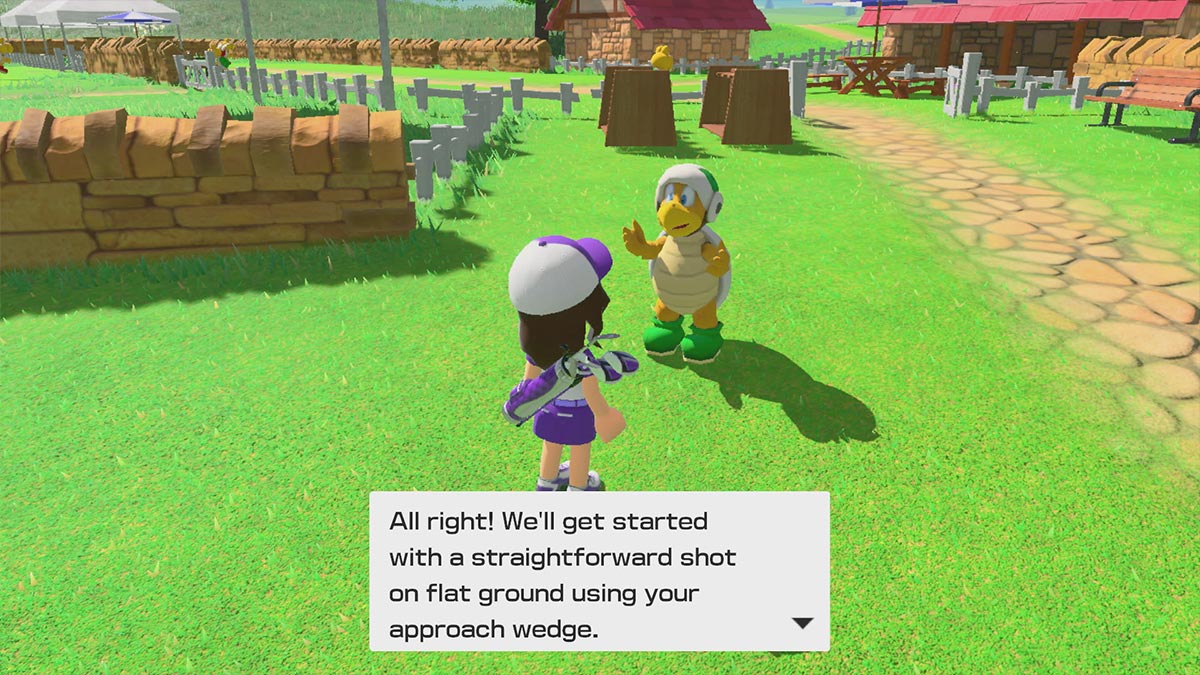 There sure is! In the game's RPG campaign mode – Golf Adventure – you can rise through the ranks in golf training, complete missions, meet characters from the Mushroom Kingdom and learn from in-game coaches to improve your technique. As you go, you'll earn experience points which you can use to level up your Mii character's skills – like power, movement and spin – taking them from rookie to pro golfer in no time.
Can I defeat the big boss?
You bet! Bring on the arena Boss Battles. The missions in story mode might surprise you, and this is one of them, so you better bring your A-game. Your golfing skills will definitely be put to the test, but could reward you, too. You might just win a lightning sword that can summon storms to affect your opponent's shots!
When is Mario Golf: Super Rush being released?
Available only on Nintendo Switch, Mario Golf: Super Rush is available from Friday 25 June. Pre-orders are available now on Nintendo eShop.