Skip to main content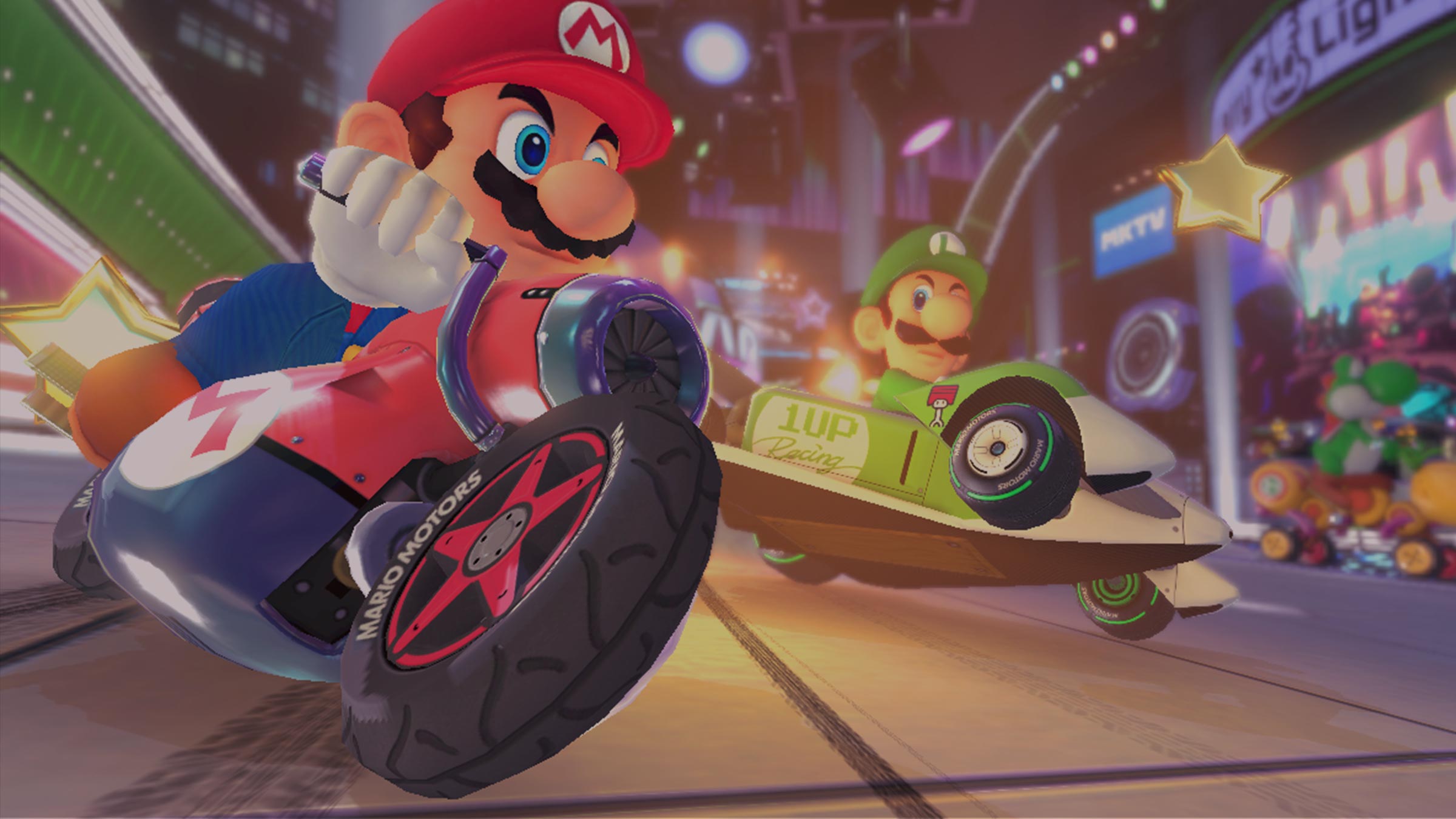 The ultimate karting video game is 30! We look back on three epic decades of powerslides, banana skins and its top race tracks
By Jon Billinge, Staff Writer
When he's not busy stomping Goombas, trying (and repeatedly failing) to save a princess, or cosplaying as a raccoon, everyone's favourite plumber can usually be found behind the wheel of a souped-up race kart.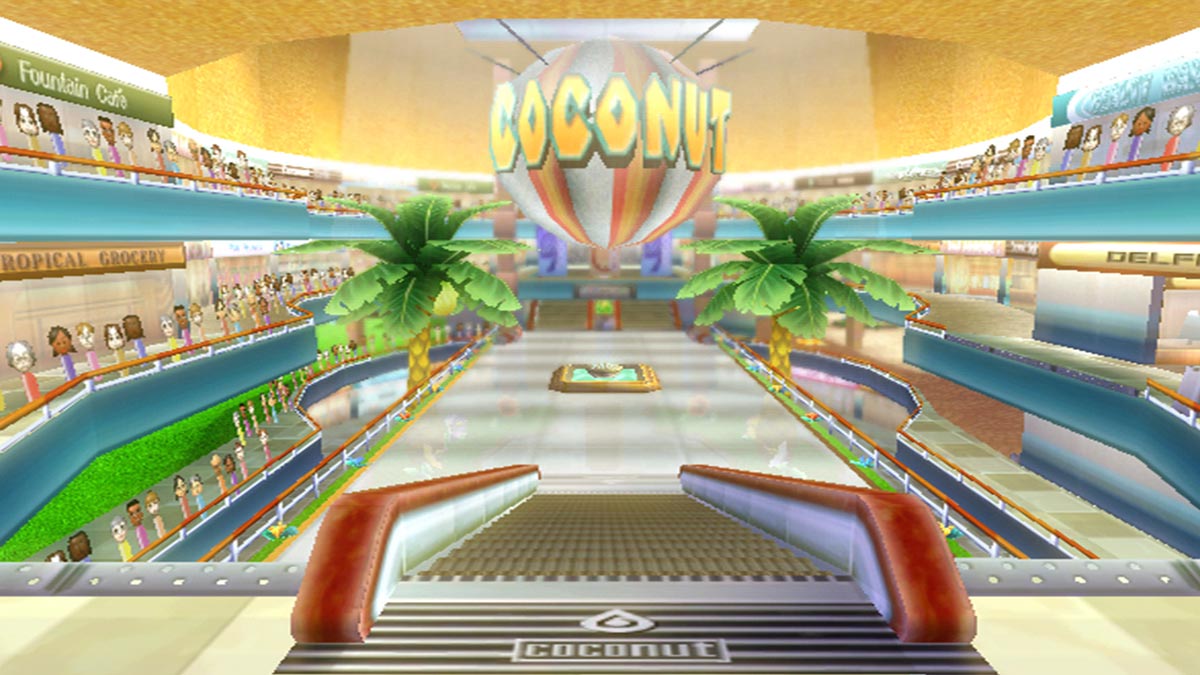 From their 16-bit beginnings in 1992's Super Mario Kart (Super Nintendo) to their latest and greatest adventures, Mario, Luigi, Yoshi and the rest have been revving it large – and graciously taken us along for the ride.
It's hard to believe it's been 30 years since the original was released. And yet each iteration has given us something new, from fresh tracks and characters to updated mechanics and items.

But while there are some things we can all agree on (namely that the blue shell is EVIL), the best tracks from across the franchise are always hotly contested.
With that in mind, we thought it best to put to rest the argument, with our take on the definitive tracks from across the series. So, slap on the cruise control, lean back and scroll down to see our favourite courses.

Found in: Mario Kart 64 (Nintendo 64)
Moo Moo Meadows this ain't. Indeed, you may well be asking why on Earth we'd start off with this terrifying, obstacle-ridden fortress. Quite simple really: it's the sheer thrill of careening around the halls and corridors of King Koopa's castle like a boss. Can you imagine his outrage at the tyre-tracked carpets and dining room doughnuts left in your wake?

Found in: Mario Kart DS (Nintendo DS)
Mario Kart DS is full of novel tracks, some of which take weird and wonderful to new heights. And Waluigi Pinball is perhaps the weirdest and most wonderful of the lot. Racing around any of the series' tracks is a challenge, but here you're literally inside a pinball machine, complete with battering bumpers, electrified slingshots and gigantic steel balls that. will. trounce. you.

Found in: Mario Kart Wii (Nintendo Wii)
Phew, finally a bit of a breather. While it's difficulty is not to be sniffed at, there's stretches of Maple Treeway that are perfect for a lovely autumnal drive. Leaves gently fall, toadstools shiver with dew, and humongous centipedes bear down on you with murderous intent. Lovely.

Found in: Mario Kart 8 (Nintendo Wii U)
Another odd outlier that also exists on the Nintendo DS version, where once there was a pinball machine there's now the inner workings of a giant clock. Racing across enormous clock faces complete with unforgivable battering rams of clock hands, it's a drifter's dream.

Found in: Mario Kart 64 (Nintendo 64)
At first glance, this muddy, drab and flat track (bar a few novel speed bumps) isn't much to look at, let alone race. But then, out of nowhere looms the biggest on-ramp of the series, where acceleration is key to making it across the absolute CHASM that's oncoming. Many have fallen by the wayside of this monster, but those that fly like Icarus across it's depths and live to tell the tale have bragging rights for life.

Found in: Mario Kart Wii (Nintendo Wii)
Window-shoppers, this one's for you. While a quick scoot around your local shopping centre is likely to get you booked, here the gleaming floors of Coconut Mall are yours for the racing. Absconding from the exit, seconds from the finish line, with a few choice purchases in tow to unleash on your competitors – it doesn't get much better than this.

Found in: Mario Kart Wii (Nintendo Wii)
Fans of the wider series know that mushrooms – whether stomping on Goombas or bouncing from one to another – are par for the course. In Mushroom Gorge, that trademark is writ large with funghi of the bounciest order. The in-cave section is a platformer's delight as you bounce from toadstool to toadstool, bashing your fellow racers into the gloomy depths below on your merry way.

Found in: Mario Kart Wii (Nintendo Wii)
This track has it all: lush jungle canopies, a period paddle steamer and unseen adversaries who hurl African horned cucumbers at your should you stray from the course. Tight turns and a crazy-narrow end section round out one of the most unforgiving yet satisying to master tracks ever.

Found in: Mario Kart Wii (Nintendo Wii)
There are loads of great snowboarding games about these days, from the epic Steep to the recent Shredders, but they're massively lacking in go-karts, it must be said. Enter DK's Snowboard Cross, where a cannon blast replaces the usual ski-lift and an almighty half-pipe is yours for the stunting at the end of the track. Just watch out for those penguins, yeah?

Found in: Mario Kart: Double Dash!! (Nintendo GameCube)
The big one. It's a track which has seen multiple iterations across the franchise, from barrier-less courses to twisting raceways. Yet it's lurid colours – and spectacular difficulty level – ever-present. Here, the usual 3-lap system is out and a death-defying downhill burn to the finish line is in. If you even get that far, that is.