Skip to main content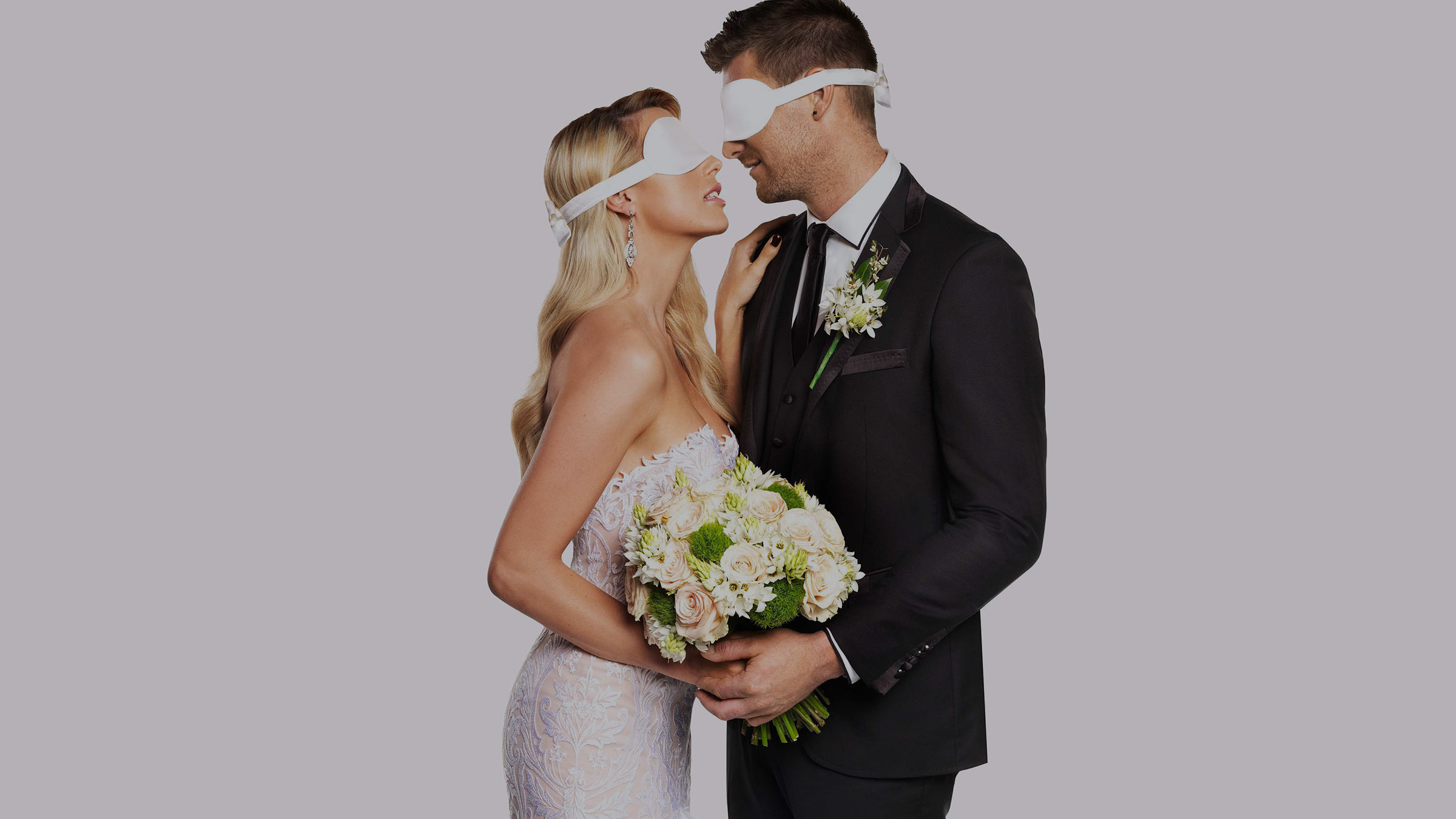 Married At First Sight Australia series 5 will air in the UK this month! Here are some things you need to know before you commit
By Laura Rutkowski, Staff Writer
When UK productions were halted during lockdown, channels began to air Australian versions of programmes we already love – and we quickly became obsessed. Although series 4 of Married At First Sight Australia originally aired in 2017, for people in the UK discovering it for the first time, it began to dominate conversation once again.
The contestants have probably all moved on with their lives since then and are with different partners. In fact – spoiler alert – we're pretty sure they're all separated now. But, the British public became invested in these 11 married couples that met for the very first time at the altar, whether they were good for each other (Sean and Susan, Simon and Alene), or... not (Nadia and Anthony, Cheryl and Andrew).
The Aussies might have wrapped up series 7 in March, but here in the UK, we couldn't be more thrilled that series 5 is premiering this August. Relationship psychologist John Aiken, neuropsychotherapist Dr Trisha Stratford and dating expert and psychologist Mel Schilling return to match 11 more couples based literally on their "type on paper" (and other science-y stuff), but will this translate to chemistry IRL?
If you're wondering why you should tune in for this version, rather than our homegrown rendition, read on to discover some wild facts about it…
SO. MUCH. DRAMA.
Series 4's John Robertson receives a second chance at love in series 5 with new bride Melissa Walsh.

If you're not familiar with the concept of the show, we should probably start there. Beginning life as a series in Denmark, experts match people who have applied for the show based on compatibility factors, identified through rigorous testing. The first time the couples meet is when they're walking down the aisle to say, "I do," reading vows they wrote before they even knew who they were writing them for. They then have eight weeks to bond and get to know their other half.
At the end of each week, a commitment ceremony takes place, where each member of the couple decides to "stay" or "leave". If one of them decides to stay and one of them decides to leave, they must still continue trying to make it work for another week until the next ceremony. These ceremonies make Love Island's recouplings look like child's play! At the end of the eight weeks, they all have to decide whether or not they want to renew their vows and stay in the relationship.
Series 4 of Married At First Sight Australia is the first time all of the couples actually meet one another and gather together for weekly dinner parties, which are just as gossip-fuelled and chaotic as you can imagine. Australia is a big ol' place, as this show just goes to prove. If someone lives in Sydney and someone lives in Perth, that's not just a car drive away, that's a whole plane ride away, which means long distance or moving are the reality a lot of the couples must face. So again… more dramaaaa.
There are so many episodes to binge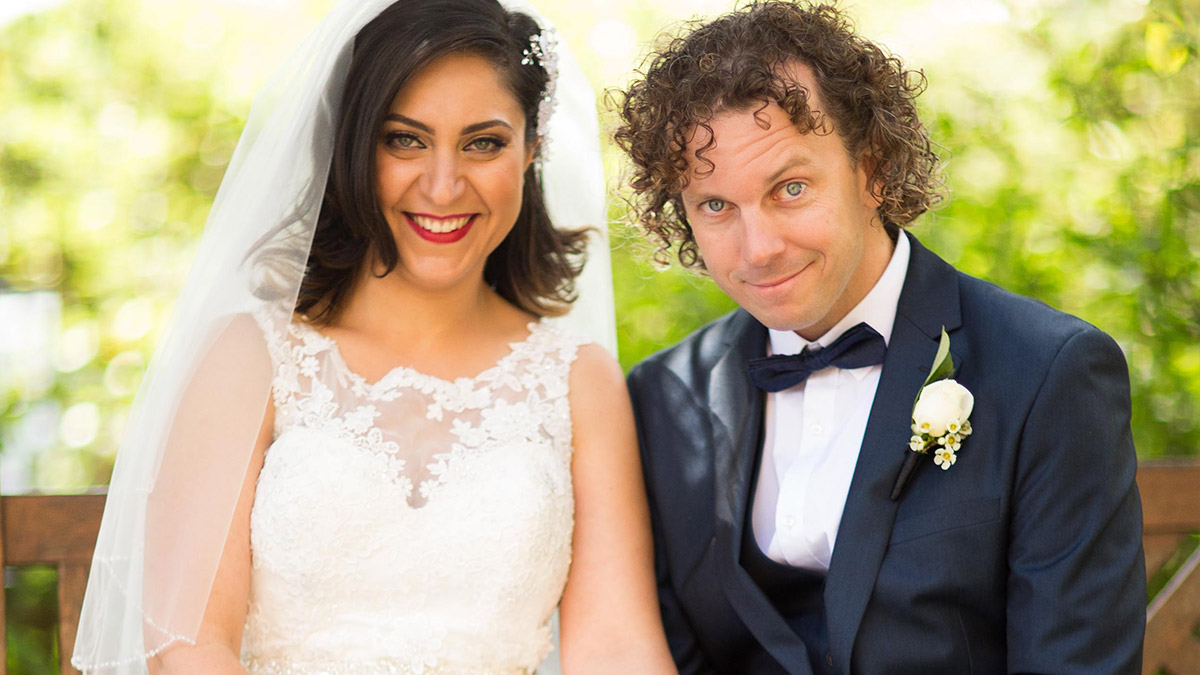 Alene Khatcherian and Simon McQuillan were fan favourites in series 4. Originally, Alene didnt't feel any chemistry, but after she convinced Simon to get a haircut, the penny (well, the curls) dropped...

Series 4 of the UK version of Married At First Sight was only FOUR episodes long. What's up with that? How are we supposed to see any sort of progression in just four meagre episodes? The Aussies have got it right in showing us every little detail of the journey across a whopping 29 episodes, including the wedding, the honeymoon, moving in together, visiting each other's homes, meeting each other's families and friends, explosive dinner parties, dates and commitment ceremonies.
It makes for addictive viewing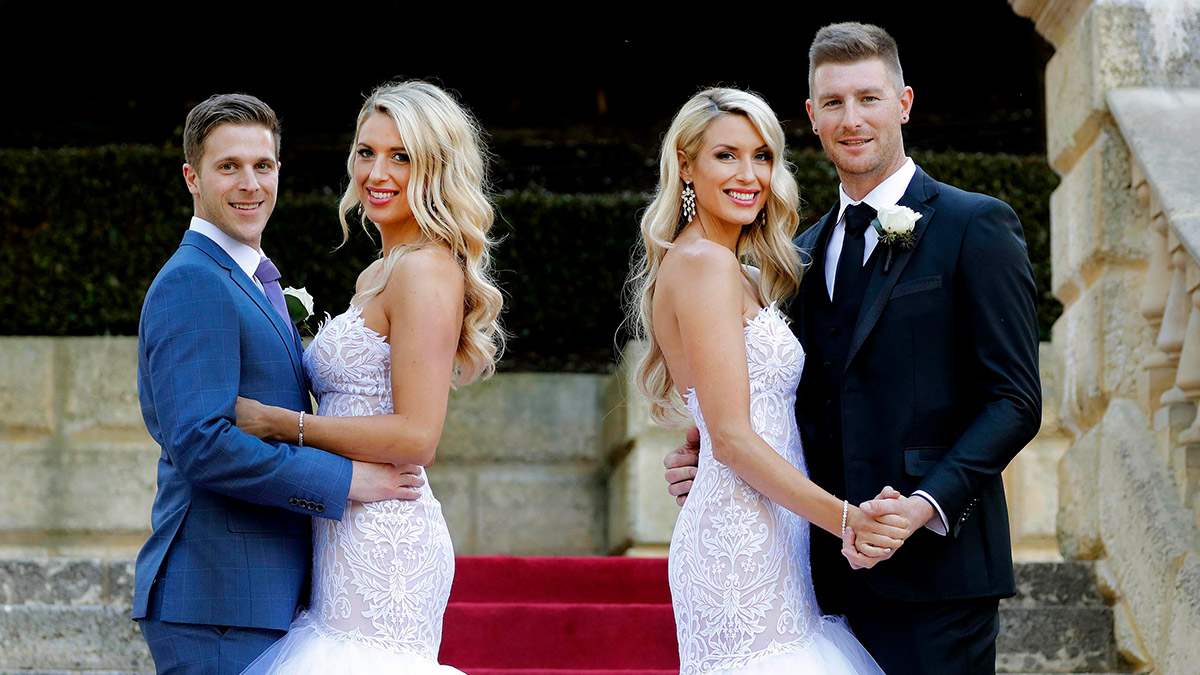 Seeing double: Twin sisters Michelle (left) and Sharon Marsh (right) married Jesse Konstantinoff and Nick Furphy, respectively, in a joint ceremony in series 4.

For a show that has such a low success rate, we can't stop ourselves from coming back for more! Over the course of the four UK series, all of the couples have decided to call it quits, while there have been a few fairy-tale endings in Oz. It's a bit like watching Dinner Date, when the screen flashes with the words: "X and X did not see each other again. X is now seeing someone new, or X is currently single." We live in hope – we want them to get it right, we want the experts to earn their "expert" title, we want to believe in "happily ever after!"

The marriages are NOT legal
All other versions of this show involve legally-binding marriages, but not in Australia! A network representative explained: "In order to comply with the Australian Marriage Act (1961), which requires one month and one day notification, a marriage in law was not conducted. Each participant embarked on a commitment ceremony with a wedding celebrant with all due intention to commit fully to this union for the duration of the experiment."
We guess Commitment Ceremony At First Sight Australia doesn't quite have the same ring to it, but at least they're spared the headache of divorce paperwork! Although, apparently in all the other countries, the show will pay for a divorce lawyer for you.
Are you loving the Australian invasion?
Try out these other reality series that take place Down Under.
Love Island Australia
Find series 1 in Apps & Games > ITV Hub
It's the same reality format you know and love. We can't help but wonder why they decided to set it in Mallorca though when sun, sand and surf are right on Australia's doorstep already. When we found out we weren't receiving a new series of Love Island this summer, series 1 of Love Island Australia from 2018 came through as our "show" to cry on and made for a pretty good rebound.

Gogglebox Australia
Find series 1-3 in Apps & Games > All 4
Based on the beloved UK series, Gogglebox Australia probably features some shows you've never heard of (Hughesy, We Have a Problem/My Kitchen Rules), but there is one you'll definitely know… Married At First Sight! So crack open a coldie (beer) or pop open the Cab Sav (Cabernet Sauvignon) and find out how much Aussie slang they can fit into one episode.
MasterChef Australia
Find series 1-10 in Apps & Games > Prime Video
Amateur cooks prove whether they can stand the heat, and if they can't, they get out of the kitchen! There was a shake-up in 2019, as chefs Gary Mehigan and George Calombaris and food critic Matt Preston were replaced by chef Jock Zonfrillo, food writer Melissa Leong and season 4 winner Andy Allen as judges. In July, the MasterChef: Back To Win finale was the country's most-watched finale of the year, with two million viewers. It's time to see what all the fuss is about!
When is E4's Married At First Sight Australia on TV?
Married At First Sight Australia series 5 airs on E4/HD (CH 106/145) on weekdays at 7.30pm, with the first episode screening on August 10th. It is also available in Apps & Games > All 4.
How to watch Amazon Prime Video with Virgin TV
Prime Video is available to all Virgin TV customers with a V6 box, powered by TiVo®. Simply sign up to Amazon Prime Video via their website, and you can log in on the box. And because Prime Video is fully integrated into TiVo®, you can search without even going into the app. Just select Search & Discover from the Home menu and type in the name of the show or movie you're after.
TV channels: Channels, content and features available depend on your chosen package. Channel line-ups and content are subject to change at any time and to regional variations.
HD: HD TV set, V HD Box, TiVo box or Virgin TV V6 connected with HDMI cables required for HD channels. Number of inclusive HD channels depends on package.
Catch Up TV: Catch Up TV content available for up to 7 days or up to 30 days after broadcast, depending on content.
Amazon Prime Video: Amazon Prime subscription required at extra cost. 18+. Click here for T&Cs.