Skip to main content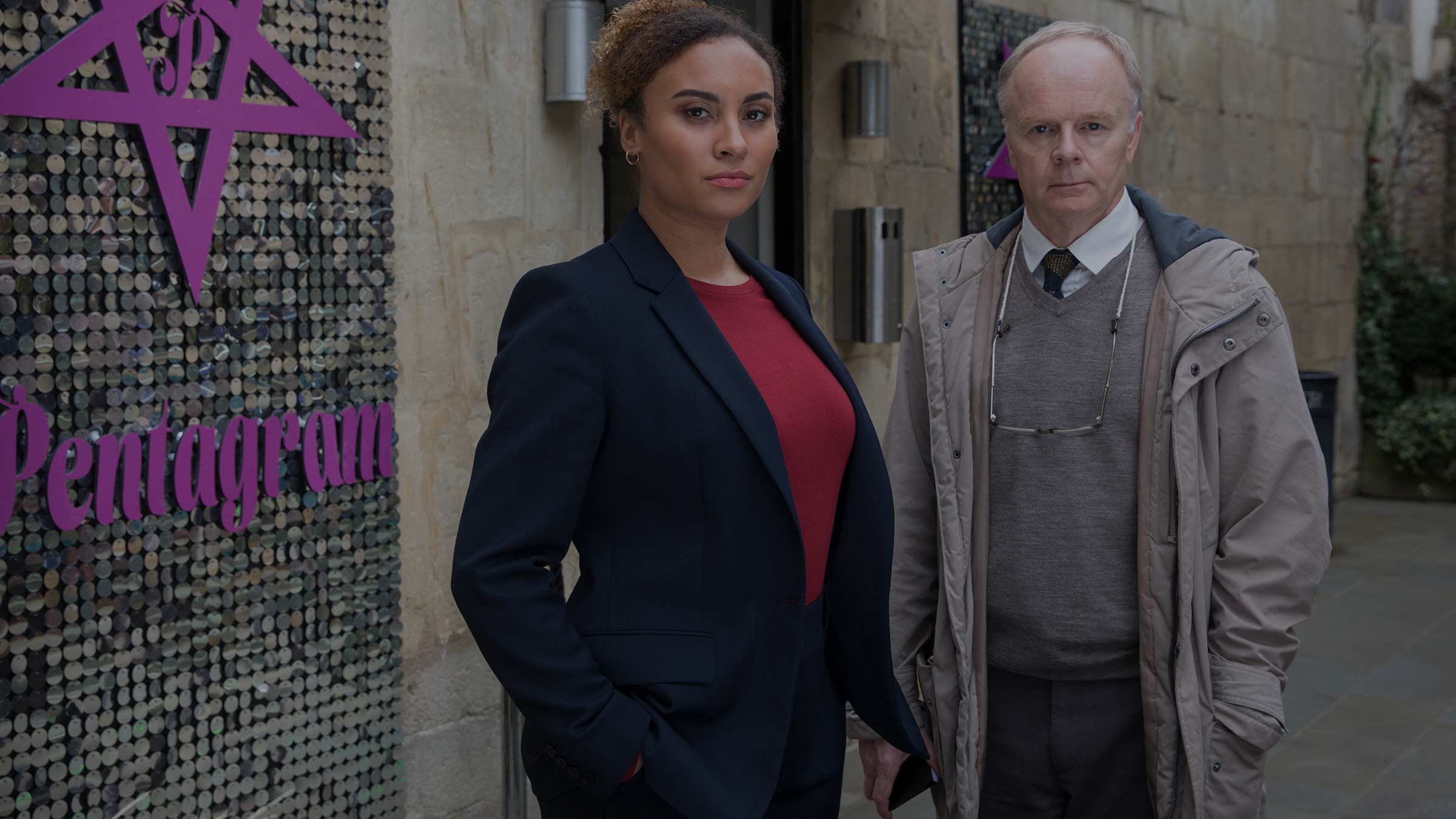 The stars of ITV's hit cop drama reveal everything you need to know about series 2
By Virgin TV Edit
We love gritty crime dramas to death, but sometimes you just need something a little softer around the edges when it comes to detectives trying to outfox the bad guys. Back for three new feature-length episodes on ITV, the brilliant McDonald & Dodds fits the bill perfectly.
Series 1 – which you can watch now in Apps & Games > ITV Hub – saw DCI McDonald (Tala Gouveia) swap the rough and tumble of London's Met Police for the genteel splendour of Bath, where she was partnered with the unassuming DS Dodds (Jason Watkins). Yes, they made for an odd crime-fighting couple. But they were also a highly effective one.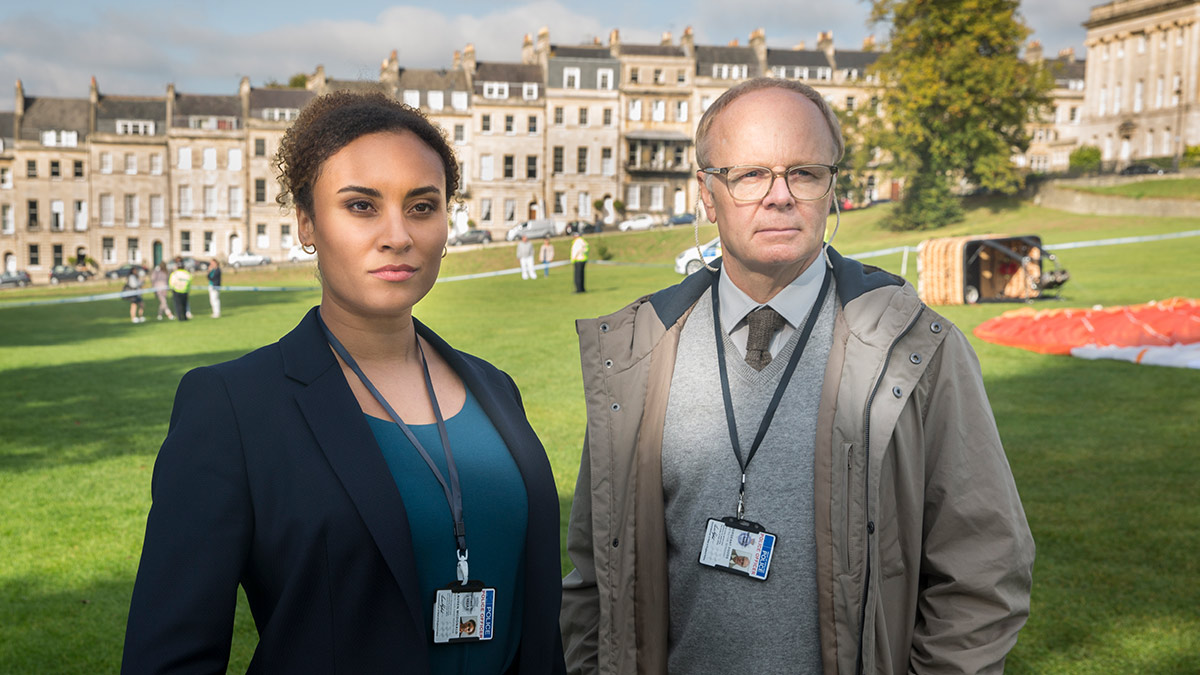 Gouveia and Watkins have got the detective-looking-pensively-into-the-distance vibe down to a fine art
Now McDonald & Dodds is returning to our screens for three brand new episodes – the first of which features some very familiar guest stars in the form of Martin Kemp, Patsy Kensit, Rupert Graves and Cathy Tyson.
Barbara (Kensit), Mick (Kemp), Gordon (Graves) and Jackie (Tyson) were once rising stars in that most decadent of decades, the 1980s. Now living in Bath, the quartet take a day trip in a hot air balloon, organised by their friend Frankie (Vince Leigh). But when they return to terra firma, it's revealed that Frankie is not with them. What's happened to him?
McDonald and Dodds are soon on the case, trying to figure out exactly that. Helped in their investigation by Roy Gilbert (Rob Brydon) of the Air Accident Investigation Branch, it's up to the trio to get to the bottom of this intriguing mystery.
Want to find out more about the new series of McDonald & Dodds? Here's what we found out when we recrently caught up with the cast and the creative team behind the show…
McDonald and Dodds have found their groove
"The affection has grown," says Tala Gouveia. "There's a lot more trust in the partnership and they're a lot more loyal to each other. They rely on each other – and I think they like each other now."
"They're still that couple we grew to know in the first series, but they're still in a learning process," says Jason Watkins. "They're so different, yet they have this great bond and affection for each other. They look out for each other. They have a keen eye on each other's welfare, which is touching. Me and Tala love working together. The material is a joy to do as a pair."
Martin Kemp drew on his own experiences for his character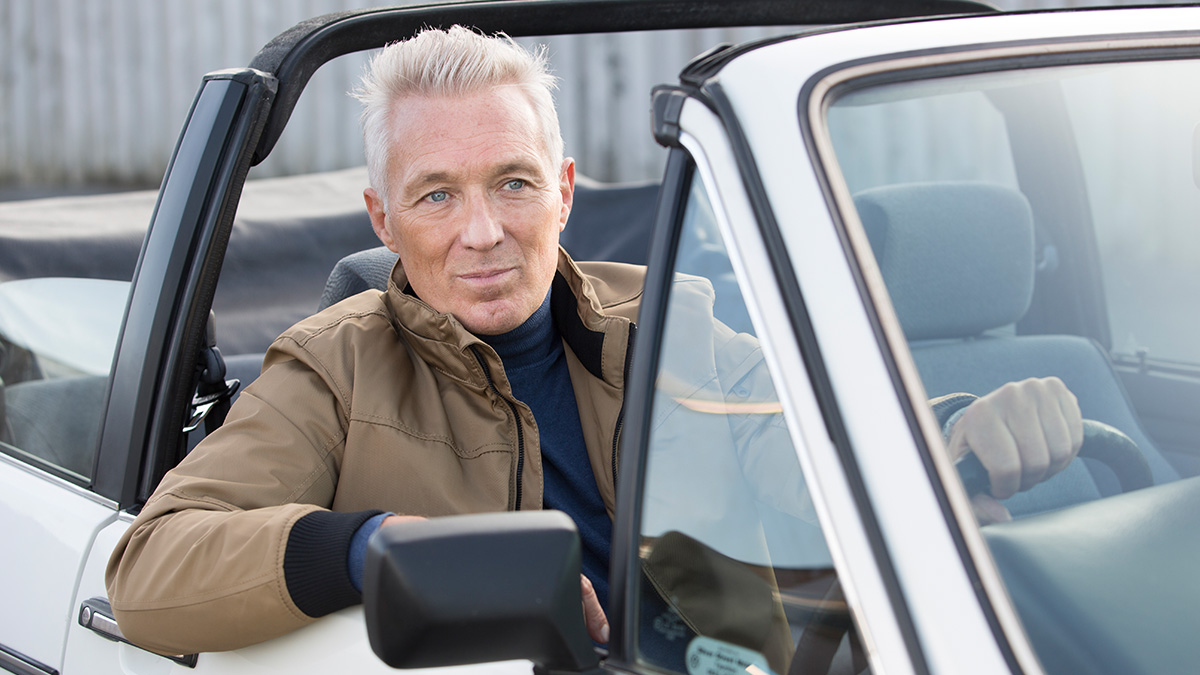 It's true: Martin Kemp in the opening episode of McDonald & Dodds series 2
"When I first read the script, there were so many people I recognised in Mick it was ridiculous," says the former Spandau Ballet bassist and ex-EastEnders star. "The 1980s were all about excess. It was all about money and big numbers. I had lots of fun stories that I could draw on, but I'd be arrested if I told you them!"
Jason Watkins had a blast working with Rob Brydon
"I enjoyed working with Rob so much. He's a brilliant comic actor, and he's also really good at straight acting as well, which I think is where the show sits. It's not Line Of Duty, but it can still be real and funny. There's a real colour and flavour to the show."
Patsy Kensit loves a bit of true crime
"I'm obsessed with the Crime + Investigation channel," says the former Holby City actress. "I love things like Teenagers That Kill Their Parents and Murder! Murder! Murder!. And then they have the fictional shows as well. I'm obsessed."
Colombo is a big influence on the show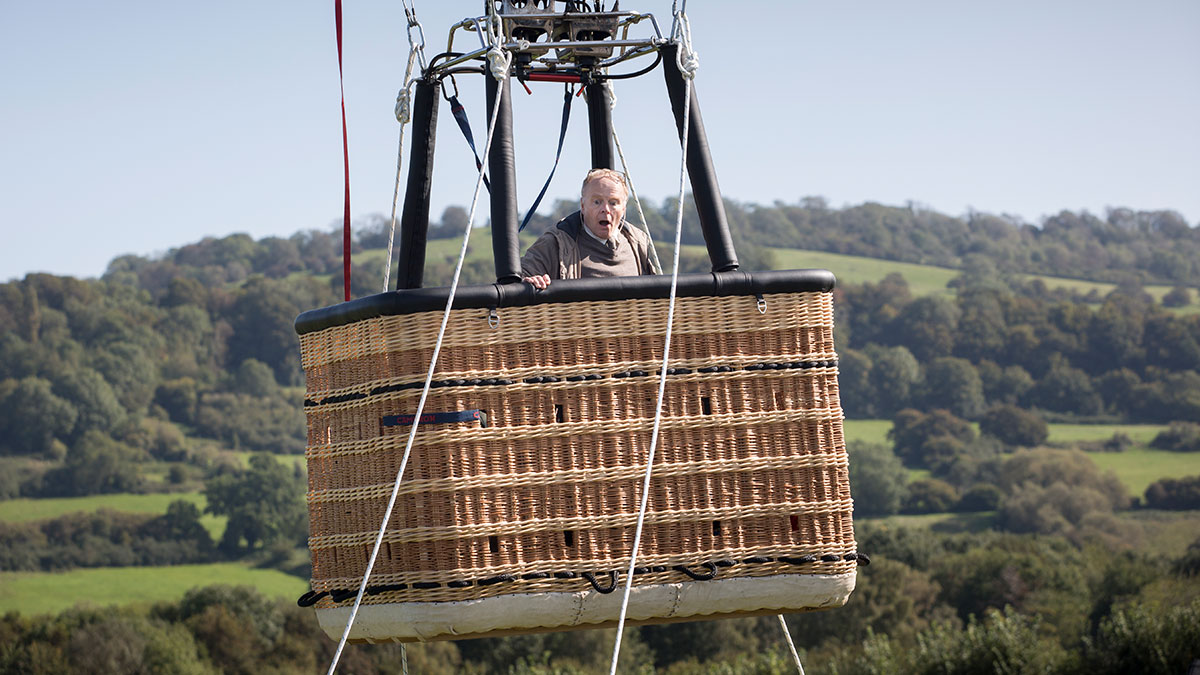 The only way is up for DS Dodds
"We really like these complex cat-and-mouse stories," explains executive producer Damien Timmer. "We have these big villains of the week and you don't necessarily know how they [committed the crime]. I've always loved Colombo and this show borrows on that Colombo thing. The games between the villains and McDonald and Dodds are really fiddly."
When is McDonald & Dodds on TV?
The first episode of McDonald & Dodds series 2 starts at 8pm on Sunday 28 February on ITV HD (CH 103/113). It is also available for 30 days in Apps & Games > ITV Hub.
TV channels: Channels, content and features available depend on your chosen package. Channel line-ups and content are subject to change at any time and to regional variations.
ITV HD is subject to regional variation. ITV HD is not available where STV HD or UTV HD is available.
Catch Up TV: Catch Up TV content available for up to 7 days or up to 30 days after broadcast, depending on content.
Interviews: Any opinions expressed in interviews are those of the interview subject and not those of Virgin Media.