Skip to main content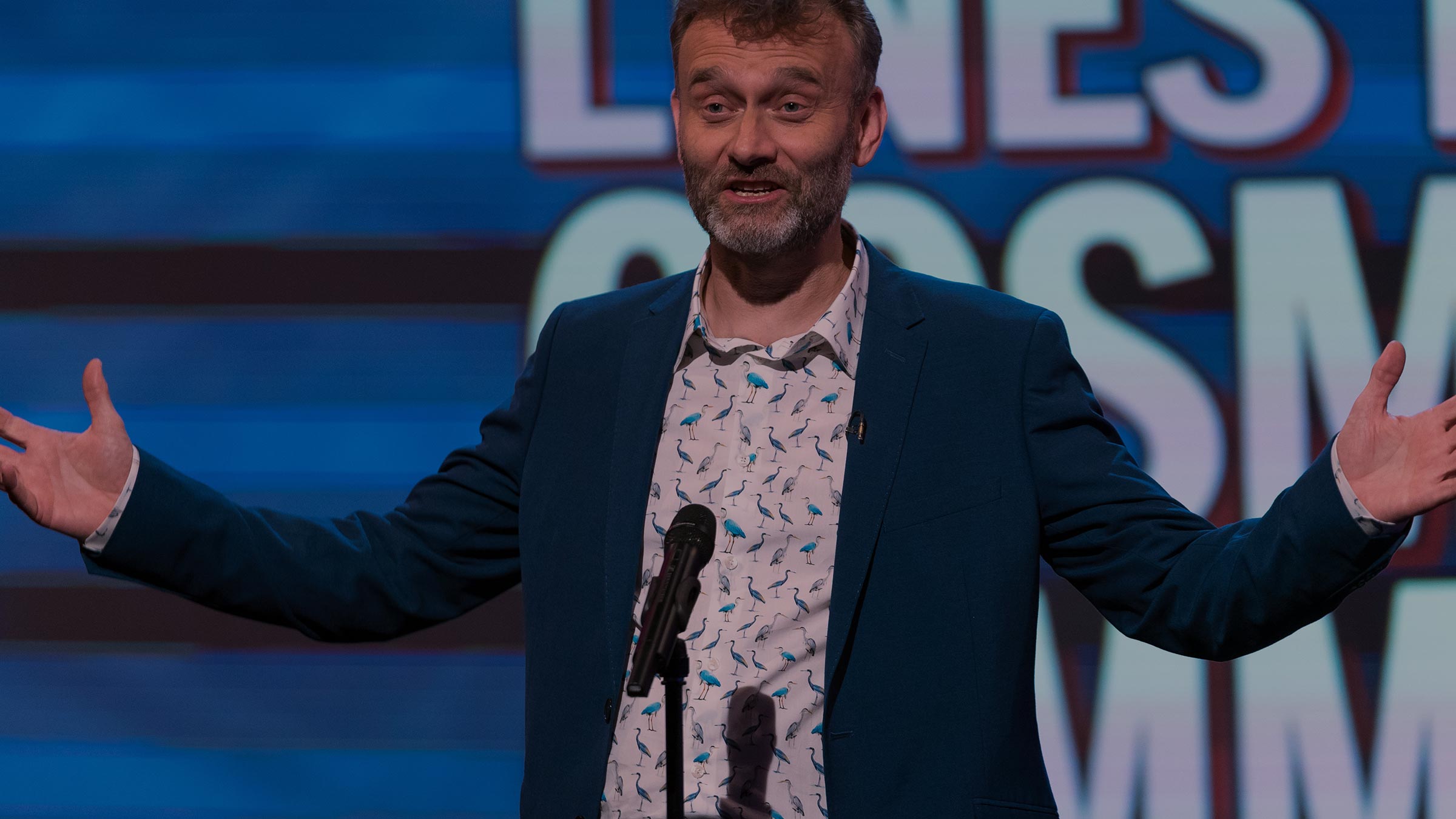 We live in ridiculous times. So it's only right that they get lampooned as much as possible by some of the finest comedic talent on telly. With that in mind, praise the TV gods for satirical panel show Mock The Week!
Mock The Week: Hugh Dennis interview
No public figure or hot topic is safe on this show. And there's plenty to discuss (and mercilessly take the mick out of) including ongoing Brexit back-and-forth and some fella across the pond called Donald Trump.

Mock The Week has helped launch many a comedy career, but let's not lose sight of the fact that it's the seasoned regulars like Dara Ó Briain, Hugh Dennis, Ed Byrne and Milton Jones who've kept us guffawing into our pre-bed cocoa with heroic levels of consistency.

Speaking of Hugh Dennis (clunky segue alert!), we sit down with the comedian and star of Outnumbered to find out just how famous he is.
Hugh, let's play The Fame Game…
Interviews: Any opinions expressed in interviews are those of the interview subject and not those of Virgin Media.