Skip to main content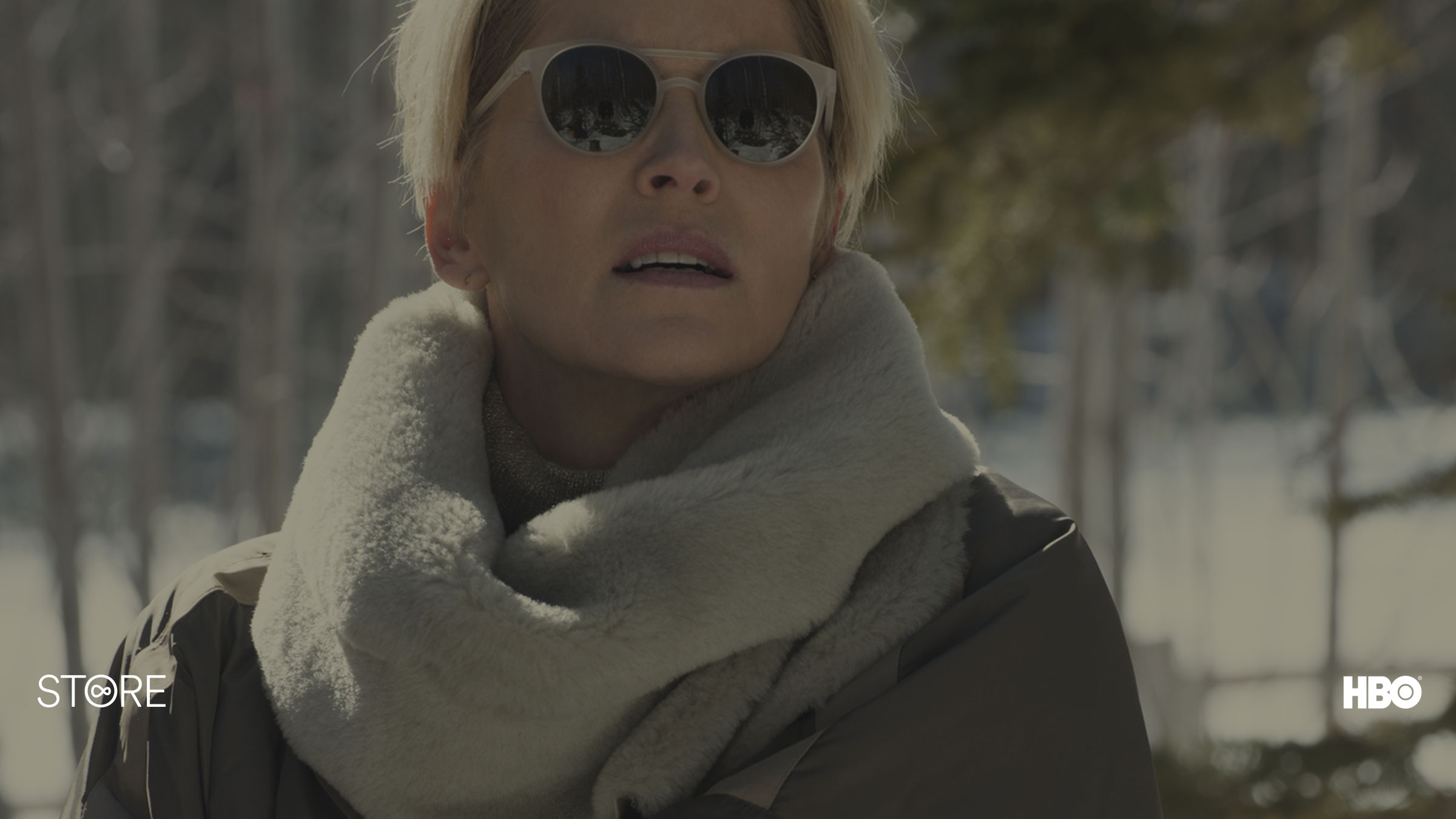 Searching for a crime drama that will hook you in from the off? Stop your investigation – this case is closed
Buy Mosaic season 1 on the Virgin Media Store now
A gripping plot, A-list stars and an Oscar-winning director – these are all clues why HBO drama Mosaic, available to buy on the Virgin Media Store now, is your next must-watch.
If you're wondering what we're on about, we've laid out the evidence that shows why you need to tune into this six-part murder mystery.
Read on and you'll see it all adds up…
1. The plot is a proper head-scratcher
Successful children's author and illustrator Olivia Lake lives a peaceful yet lonely existence in the snowy town of Summit, Utah. To alleviate her isolation, she rents out part of her sprawling house to struggling local artist Joel. Around the same time, Olivia meets charismatic stranger Eric. However, within weeks of the two men entering her life, Olivia is found dead. Eric is jailed for the murder – but is he the guilty party? His sister doesn't think so and takes it upon herself to investigate…
2. It's not just a whodunnit
While the murder of Olivia Lake is at the centre of Mosaic, it soon becomes apparent that there's a lot more going on in the periphery around her demise. Conspiracies, battles for real estate and the dodgy interests of Utah's elite all add to this most intriguing broth. Grab a spoon and tuck in.
3. The cast contains some solid star power
Sharon Stone plays Olivia and, according to Rolling Stone, it's her "best role in ages". Meanwhile, Mudbound's Garrett Hedlund stars as Joel and, if you're looking for a completely unexpected 90s reference, Paul Reubens – Pee-wee Herman himself – pops up as Olivia's best friend.
4. It's directed by Steven Soderbergh
The celebrated Hollywood director is known for jumping from genre to genre, with steamy dramas (Sex, Lies And Videotape), crime thrillers (Oscar-magnet Traffic and the Ocean's trilogy) and meaty biopics (Erin Brockovich) among his eclectic oeuvre. With television now more cinematic, Soderbergh has dabbled in small-screen work more frequently in the past few years (he announced his retirement from film-making in 2013 before making a U-turn four years later). That includes directing the critically acclaimed Clive Owen drama The Knick.
Not heard about the Virgin Media Store?
It's the place where you can buy hundreds of ace films and TV Box Sets. Want to know more about how to order these top movies and series? Then read our full story here.
How to use it
First, set up your account quickly and easily at virginmediastore.com. Once that's done, if you have a Virgin TV box you can buy and watch hundreds of films and TV Box Sets via the Virgin Media Store app on your box. Alternatively, if you're not a Virgin TV customer you can buy and watch via the Virgin Media Store website and do everything through that. Simple!
Virgin Media Store: Separate terms and conditions apply to the Virgin Media Store service. DVD included for movie purchases only. Purchases must be made on the website or set top box. Compatible device & browser required. Max 5 registered devices. Max 2 devices can stream content simultaneously. Stream and download in UK only.