Skip to main content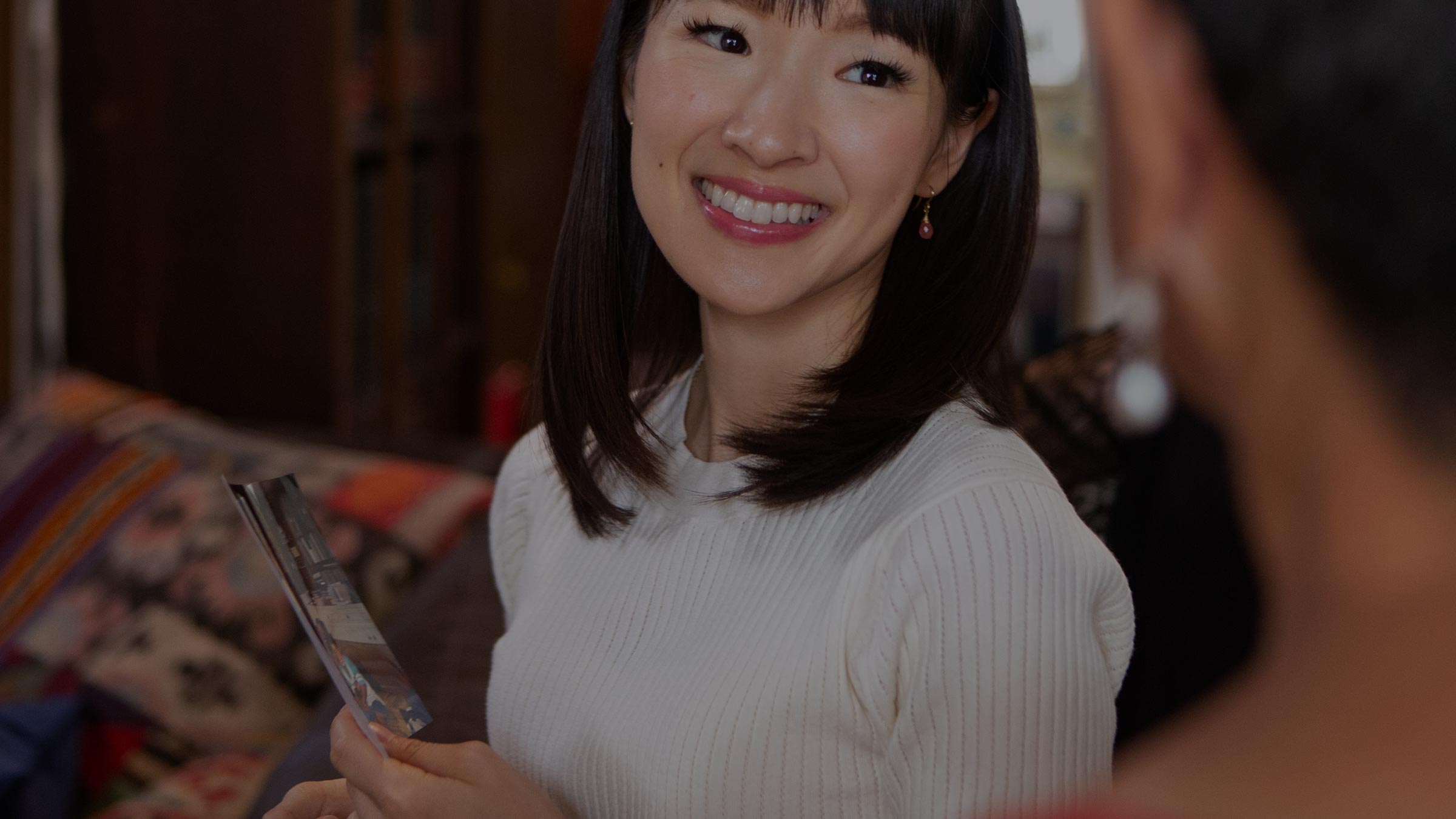 For this Team Talk, we spoke to our mums to find out their favourite Netflix picks. After they had grilled us on every aspect of our personal lives, they finally gave us their verdicts...
Find seasons 1 & 2 on Netflix, with new episodes of season 3 released weekly
Archie Comics come to life in this series, adapted with neo-noir flair by the company's chief creative officer Roberto Aguirre-Sacasa. All of your favourite comic-book teens, including Archie Andrews (KJ Apa), Betty Cooper (Lili Reinhart), Veronica Lodge (Camila Mendes) and Jughead Jones (Cole Sprouse, Friends), take on a live-action life all their own.
When a classmate is murdered, the friends, along with Riverdale's residents, are worried their bubble of suburban bliss might burst. This reimagining stands out from the rest, preserving the best bits from Archie, while giving the themes of friendship and romance a spot-on modern treatment.
Chosen by: Production editor Lucy Barrick's mum, Diana

"A family member recommended that I watch it, and I was hooked straight away. It's completely bonkers but very entertaining, and it looks great. Even though the plots are totally OTT it's not done in a tongue-in-cheek way, and the actors all give really strong performances. My favourite character is Jughead."

Seven Seconds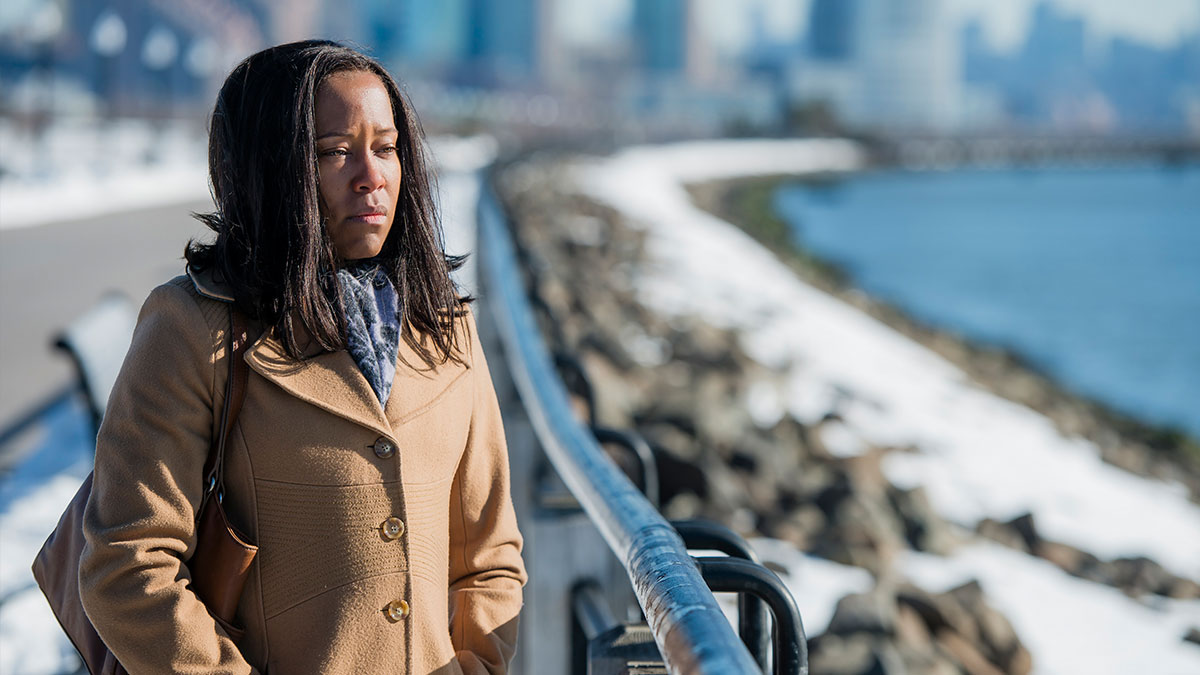 Find season 1 on Netflix
When white police officer Peter Jablonski (Beau Knapp, Southpaw) accidentally hits black teen cyclist Brenton Butler with his car, he assumes Brenton is dead. Peter calls on his colleagues to cover up the crime and racial tensions explode in Jersey City, New Jersey as the details come to light.
Assistant prosecutor KJ Harper (British actor Clare-Hope Ashitey, Doctor Foster) wants to prosecute the incident as a hate crime and get justice for Brenton's mother Latrice (Regina King, American Crime). But the case is not as open-and-shut as it seems. While the series isn't based on one true story, it is inspired by way too many tragic real-life incidents. This grim, yet important, look at race relations between law enforcement and the people they serve to protect is vital viewing.
Chosen by: Senior account director Ed Boost's mother-in-law, Emma

"Seven Seconds is an almost unbearably gripping account of how life can change completely in the twinkling of an eye. It is a shocking indictment of police corruption as well as a thrilling plot, full of unexpected twists. The idea that a momentary loss of concentration while driving – which could happen to anyone – can have such catastrophic results has stayed with me since I first watched it. Lots of complex, interesting characters and a telling reminder of what the African-American community are so often up against – still."

Suits
Find seasons 1-8 on Netflix
Allow us to make a case for why this legal drama should be your next binge-watch. No objections! It all begins in fictional New York City law firm Pearson Specter Litt, where high-powered Harvey Specter (Gabriel Macht) is recruiting a new law associate. College dropout Mike Ross (Patrick J Adams) fills the slot, making up for his lack of law school with his superior knowledge and quick wit.
Also look out for Meghan Markle, the Duchess of Sussex, starring as Rachel Zane in the first seven seasons. The upcoming ninth season will be the show's last as it goes out with a big gavel bang, but spin-off series Pearson is set to air this summer. It will follow Jessica Pearson (Gina Torres, The Catch) as she heads for world domination (well, Chicago at least) in her next venture after Pearson Specter Litt.
Chosen by: Digital designer Ola Olaide-Abidoye's mum, Ade

"Suits is smart, sharp, funny and does a good job depicting a corporate environment. I enjoy all the politics, wordplay and the way the cast manoeuvre through difficult situations. Also, the outfits are brilliant!"

Crazy Stupid Love
Find it on Netflix. Cert 12
Cal Weaver (Steve Carell, Vice) is stuck in a rut – he just doesn't know it yet. Then his wife and childhood sweetheart Emily (Julianne Moore) drops the bomb that she's cheated on him and wants a divorce. While drowning his sorrows at a local bar, he meets Jacob (Ryan Gosling, La La Land), a smooth, sharply dressed ladies' man who picks up a different girl every night.
He makes Cal his pet project and the two help each other navigate unfamiliar territory. It's a story about, you guessed it, crazy, stupid love – whether young, new or established – and above all, family. Emma Stone stars as Jacob's love interest Hannah and Ryan Gosling's abs star as… themselves.
Chosen by: Staff writer Laura Rutkowski's mum, Alison

"This funny, feel-good romantic comedy shows how hard it is to find the right person, but when you do, you need to nurture that relationship. Real love isn't about conquests or infatuation and it's not always easy, but you'll fight for it when it's true. My favourite bit is when Jacob asks Cal, "Are you Steve Jobs?", in response to his New Balance sneakers. Steve Carell always makes me laugh and Ryan Gosling is very easy on the eyes!"

Tidying Up With Marie Kondo
Find season 1 on Netflix
Marie Kondo's mission is to spark joy through tidying. The world over, homes have heard cries of "Does it spark joy?!" as unworn clothes are flung from the furthest corner of closets and handbags are reorganised with military precision.
The Japanese organising consultant's process is known as the KonMari method, which involves segmenting your belongings by category, keeping only the things that "spark joy", and then finding a purposeful place for those things. It's a compulsive watch that will have you analysing your own clutter and hoarding habits. It will also have you reaching for your underwear drawer – yep, Marie has a fascinating way of organising that, too.
Chosen by: Editorial assistant Joe's McGuire's mum, Lucy

"I like Marie Kondo's approach to tidying and sorting stuff out. She breaks it down into achievable chunks that are not overwhelming. The end result is SO satisfying and liberating, you just want to do more tidying of your own!"

Stranger Than Fiction
Find it on Netflix. Cert 12
In this quirky flick, tax auditor Harold Crick (Will Ferrell, Anchorman) is going about his humdrum life, when suddenly he starts hearing voices – specifically, a narrator begins speaking aloud his thoughts, feeling and actions, and foreshadows his imminent death. Across town, reclusive author Karen Eiffel (Emma Thompson, The Children Act) is writing a book about a tax auditor named... Harold Crick!
With Harold one full stop away from ceasing to exist as Karen wrestles with how to kill off her "fictional" creation, he attempts to rewrite his own ending. Maggie Gyllenhaal, Dustin Hoffman and Queen Latifah also star.
Chosen by: Project coordinator Toyin Rodwell's mum, Kemi

"Stranger Than Fiction is to Will Ferrell what The Truman Show is to Jim Carrey. It's definitely not like the typical Will Ferrell movies I'm used to. It shows he's a good actor with a wide scope. If you want an interesting, easy-to-watch film that makes you think and makes you laugh, this is the one for you. I'd love to watch it again!"

Ready to watch? Find out how to access Netflix from your telly here – a whole world of dreamy streaming awaits!
Netflix: Netflix subscription required at extra cost.