Skip to main content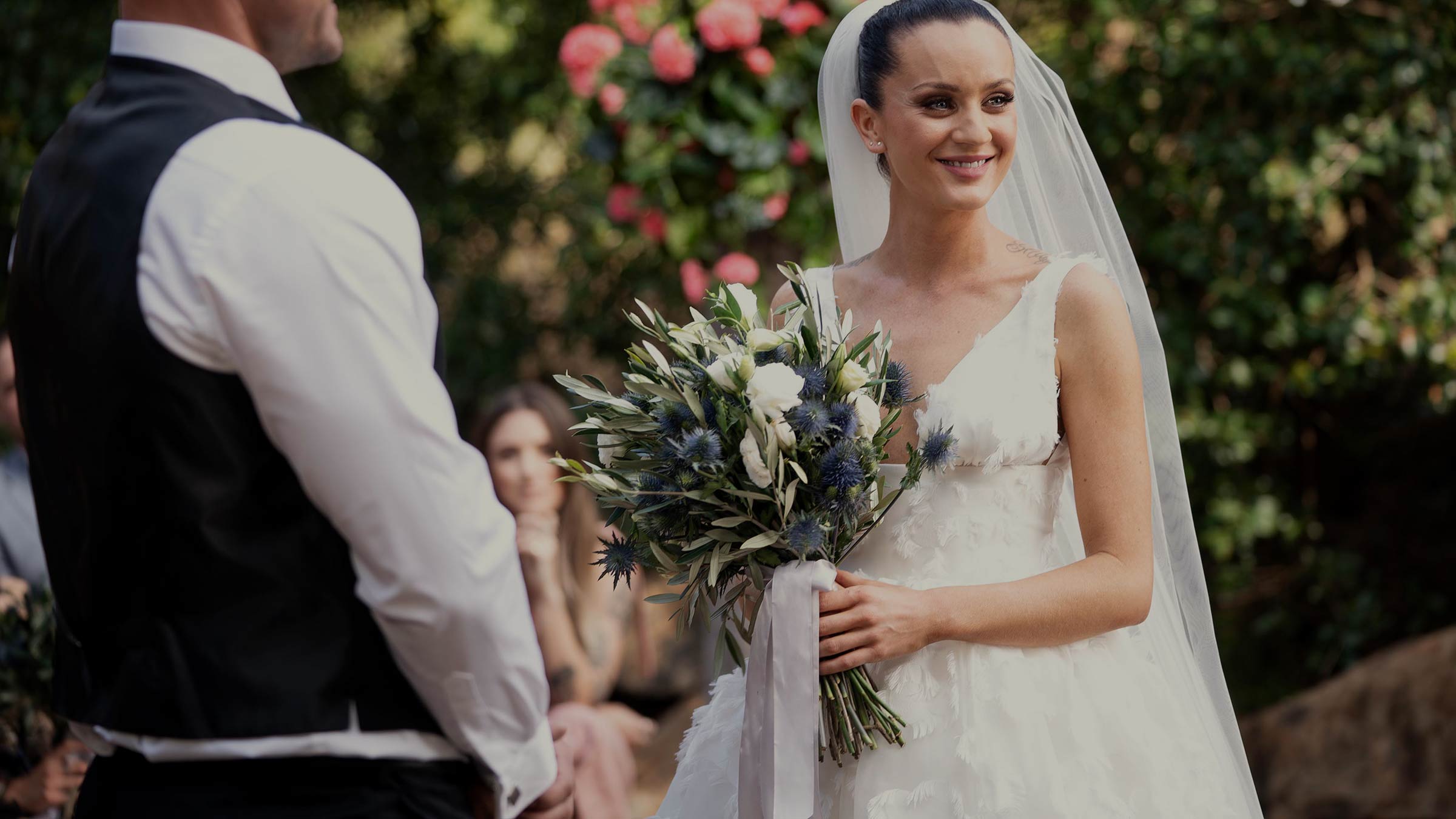 Ahead of Mother's Day, we discuss the TV shows and films that have been keeping us connected to the incredible women in our lives, whether that's virtually or in person
By Laura Rutkowski, Staff Writer
Conversations have run a bit dry the past year, simply because there has not been much to catch up on, unless you count bin drama ("I thought the brown bin went out on a Tuesday!") or supermarket steals ("My favourite soft drink was on offer!").

But one trusty topic has never let us down: what we've been watching on telly. We've still been able to enjoy our favourite shows with our loved ones over video chat or plug-ins, or even separately before we compare notes.
In a year that has taken so much, Mother's Day approaching might act as another stinging reminder. But although we might not be able to see the special women in our lives to celebrate, we have the technology to reach out, and hopefully soon, reaching out will mean opening our arms for the biggest hug we can possibly imagine – or grabbing the remote.
Here's what we've been enjoying, as daughters, a son, a son-in-law and a mum with our favourite people…

Pooch Perfect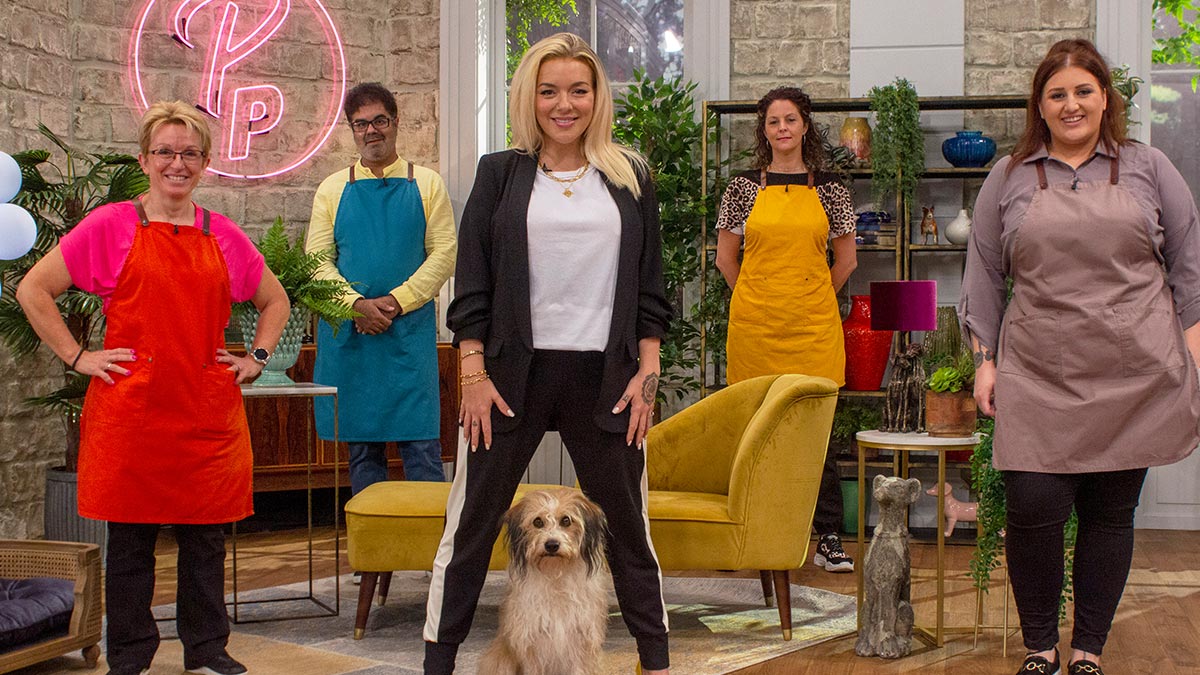 Find series 1 in Apps & Games > BBC iPlayer
Chosen by: Simon Ward, Content Editor

"During the past 12 months, I've only seen my family once as my dad lives in the East of England and my in-laws live in Scotland. But we've kept in touch during the pandemic on video chat (I've seen enough of my father's chin to last four lifetimes!) and Facebook Messenger. I've especially used the latter to stay connected with my mother-in-law when watching TV shows we both love together each week.
"During the winter, we had Strictly Saturdays, starting with some pre-show fizz on video chat, and then as the show progressed, we kept each other posted on our scores (Bill Bailey a 10 every time!). More recently, we've been remotely watching Pooch Perfect together, the competitive dog grooming contest hosted by the delightful Sheridan Smith on BBC One. It's such a joyful show in the vein of Bake Off – talented people, doing good work and getting praise for it.
"It's been a highlight of my week, and it has been nice to escape the reality of all the other stuff watching puppies get their first cuts. My mother-in-law has a particularly nutty cocker spaniel, Murray, so we've taken a keen interest in the trims. If they want a real challenge for series 2, we've got the dog for you…"

Queer Eye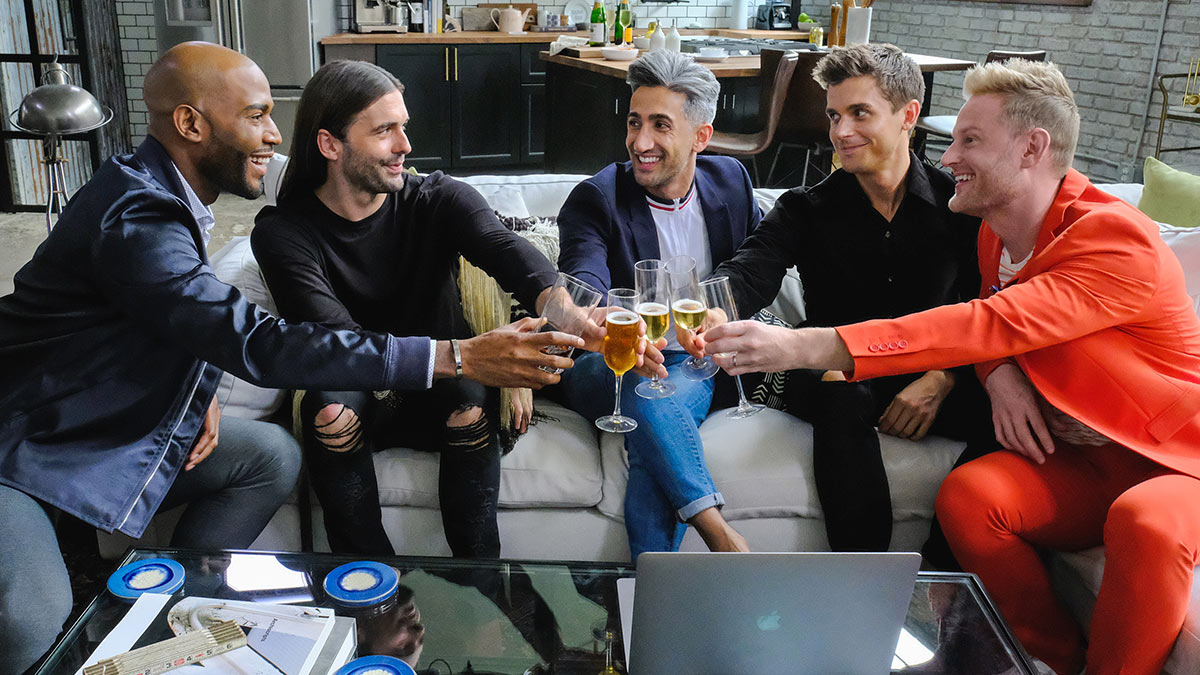 Find seasons 1-4 in Apps & Games > Netflix
Chosen by: Tessa Cowan, Account Executive

"At the beginning of lockdown, my mum and I took the low-tech approach to shared viewing via FaceTime, where we'd count each other in to press play and one of us would always be about two seconds ahead – giving the plot away. We've now come leaps and bounds having finally upgraded to Scener, which allows us to watch in sync and chat away. It's much simpler and it really does feel like we're sitting on the sofa watching telly together. I haven't seen my mum in almost six months now, so it's been a massive source of comfort and joy for both of us.
"Queer Eye has been our latest show and it's the perfect remedy for lockdown blues. From makeovers to life milestones, the Fab Five have made us laugh and (my mum) cry. It's much more than your basic makeover show, and its messages of self-love and self-acceptance are exactly the kind of comforting TV we all need right now. Plus, a weekly dose of Jonathan Van Ness will make anyone feel good!"

Married At First Sight Australia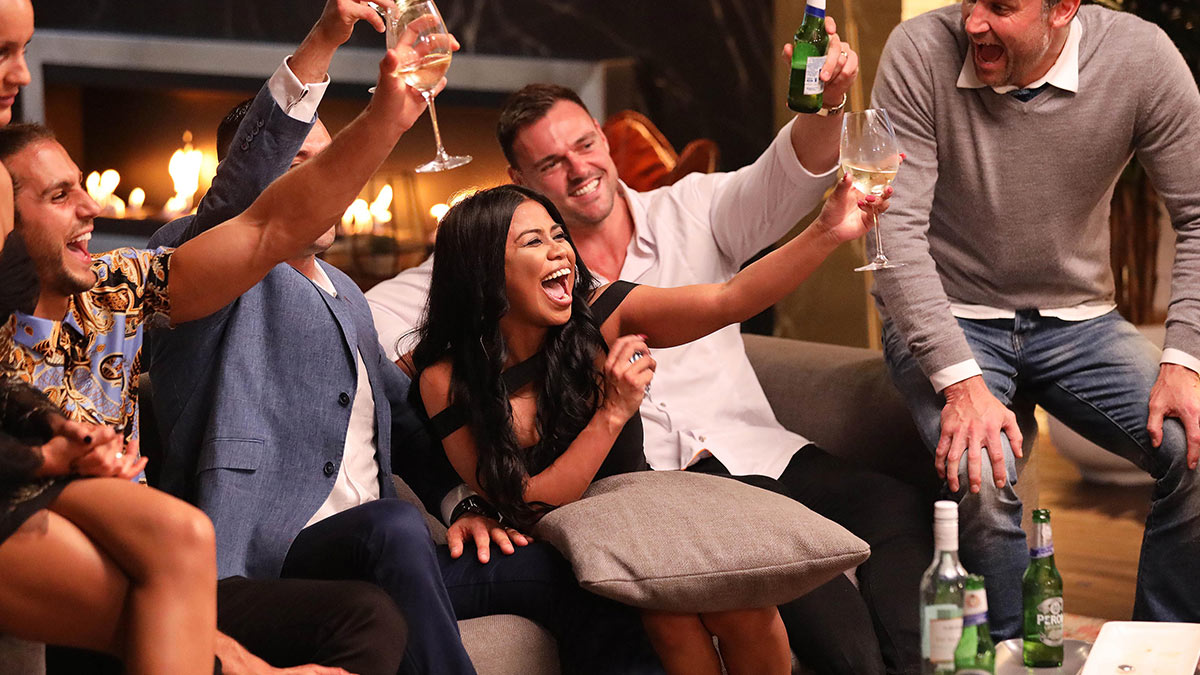 Find series 4-6 in Apps & Games > All 4
Chosen by: Laura Rutkowski, Staff Writer

"I have been really fortunate to live with my parents during lockdown. I came up to Manchester from London at the beginning of December and have been with them for about three months, staying for Christmas as well as my mum's 60th birthday. After dinner, my mum and I settle into the couch with a cup of tea for some "trashy TV" – whether that's 90 Day Fiancé, Love After Lockup, or the one we've been most hooked on, Married At First Sight Australia series 6.
"It has kept the nation rapt – and my mum and I were right there with everyone else. My dad leaves the living room so we can watch "our" show where experts match couples who then meet for the first time at the altar. We fast forward through Jules and Cam, the success story of the show, because we don't want to hear them gushing about each other, we just want the DRAMA of Jess and Dan or Ines and Bronson, as we coo, "Yes, this is what we've been waiting for."
"Before I leave, my mum and I have vowed to finish Married At First Sight Australia (all 41 episodes!), because we've been on this sunny journey down under together while stuck inside in dreary England and now we must complete it! And truth be told, it wouldn't be the same watching it without her, with our side glances, laughs and her frequent cry of incredulity at the TV: "Are you really experts?""

The Crown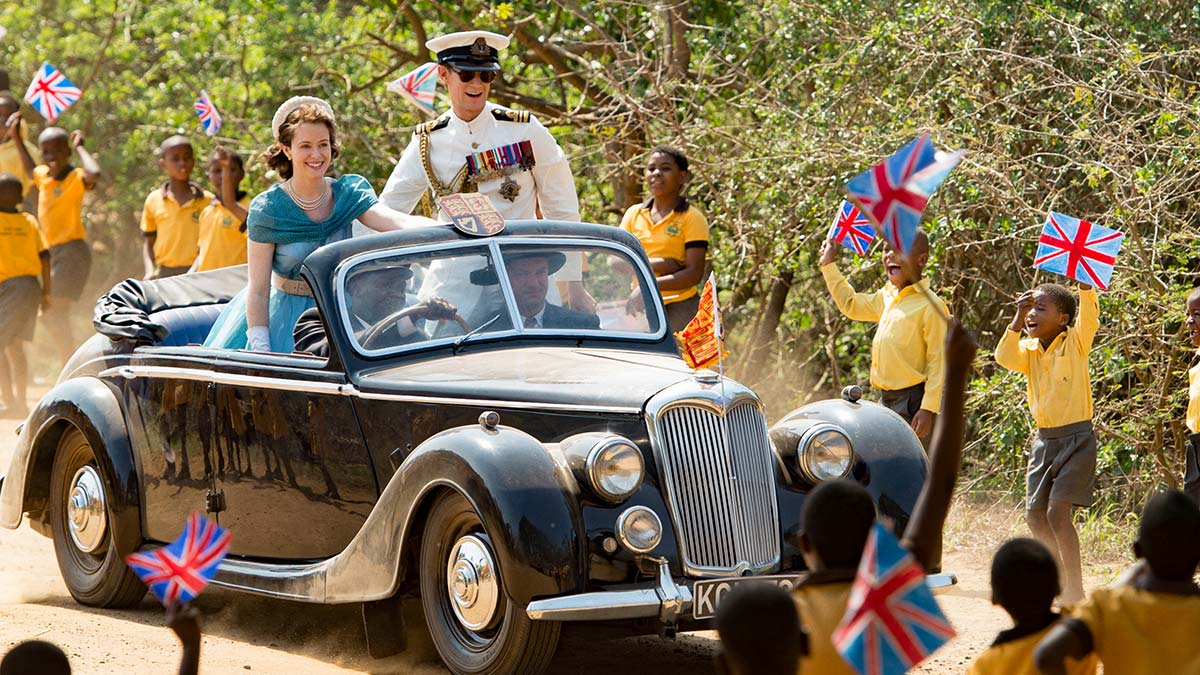 Find series 1-4 in Apps & Games > Netflix
Chosen by: Jack Prescott, Senior Staff Writer

"With so little gossip to go around IRL, Netflix's excellent The Crown has given my mum and me plenty to talk about when we chat on the phone every weekend. Although obviously a dramatised version of events, the scandal-filled lives of the Royal Family have entertained and appalled us in equal measure.
"I've not seen my mum since September, so chewing the fat over The Crown (having watched episodes separately) is a great way for us to feel connected right now. With big life updates pretty much non-existent for either of us, the Windsors have stepped into the breach admirably. This is what good television drama does: it gets people talking and brings them closer together like no other genre."

Mission: Impossible
Find the Mission: Impossible series in Sky Cinema on demand and find Mission: Impossible - Fallout in Apps & Games > Netflix
Chosen by: Lucy Barrick, Production Editor
"There aren't many things that make great viewing for both a 40-something mum and a teenage boy. Unless, of course, you both like stunts, adventure, rubbish jokes, explosions and Tom Cruise running really fast! Our mission (which we chose to accept) was to start watching the Mission: Impossible movie series and then, when we'd finished, go back to the beginning and start again… and again, and again.
"While the first three films are great, the trilogy of Ghost Protocol (Tom Cruise hanging off the Burj Khalifa), Rogue Nation (Tom Cruise hanging off the side of an aeroplane) and Fallout (Tom Cruise hanging off a helicopter while chasing someone in another helicopter) are the ones we've watched the most. And the globetrotting nature of the franchise, while bittersweet under lockdown, does at least remind you that one day we might be able to take a family trip to Paris, Austria or Moscow. Just maybe not on a secret mission of international espionage."

Pride And Prejudice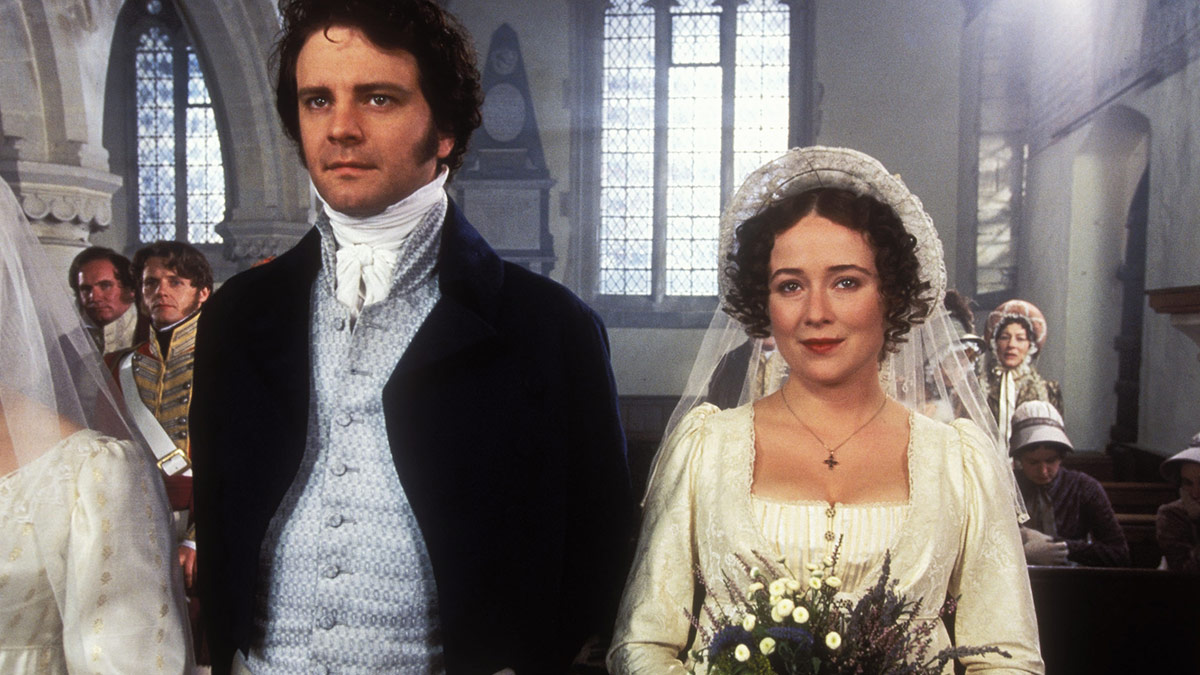 Find it in Apps & Games > Netflix
Chosen by: Ailsa Bannerman, Picture Editor

"I've not seen my mum in ages – apart from dropping pressies at the door over Christmas. She's not tech savvy enough to watch stuff along with me, but when I was last there in November, we tore through a whole load of costume dramas: Pride And Prejudice (Colin Firth looking sexy), Lorna Doone (Richard Coyle looking sexy), North And South (Richard Armitage looking sexy)… you get the picture.
"While we're not able to watch the shows we love together, it's definitely a talking point when she's keeping up with the latest dramas that I enjoy too. I'm not a great westerns fan myself, but it's great to hear her talk about them and it's amazing that all the films she enjoyed going to the cinema to watch when she was younger are available on Sony or Film4. She's literally watching one every day at the moment – sometimes two.
"I'm looking forward to seeing her again soon and crashing through another Box Set. In the past we've watched all of Prison Break, Lost and most of Game Of Thrones together – though we've still got a couple of seasons to finish on that."

How to watch Netflix with Virgin TV
If you have a TiVo® box or Virgin TV V6 box, powered by TiVo®:
Press home on your remote
Select Apps & Games
Select All Apps
Select Netflix
If you're already a Netflix subscriber, you can also access the app through Search & Discover or by pressing Red on channel 204. Just sign in with your existing login and start watching. And you'll only have to log in the first time you use it.
If you're new to Netflix, then you'll need to subscribe to use the app. The easiest way to do this is by going to netflix.com/virginmedia. You can also subscribe using the Netflix app in Apps & Games.
Upgrade to Sky Cinema now
Don't have Sky Cinema? You can find out about our Sky Cinema package and upgrade here.
TV channels: Channels, content and features available depend on your chosen package. Channel line-ups and content are subject to change at any time and to regional variations.
HD: HD TV set, V HD Box, TiVo box or Virgin TV V6 connected with HDMI cables required for HD channels. Number of inclusive HD channels depends on package.
Catch Up TV: Catch Up TV content available for up to 7 days or up to 30 days after broadcast, depending on content.
Netflix: Netflix subscription required at extra cost.
Sky Cinema on demand: Sky Cinema subscription required.
Sky Cinema apps: Only available via the Sky Cinema apps to customers who subscribe to these channels. Apps for selected iOS and Android™ mobiles and tablets. UK only (or while temporarily in EU). Maximum 6 registered devices. Maximum of one device can watch TV at any one time. Selected content may not be available to view. Separate terms and conditions apply to the Sky Cinema apps.
Premium channels (add-ons): 30 days' notice required to remove premium channels/packs. Sky Cinema Premiere +1 not available in HD.