Skip to main content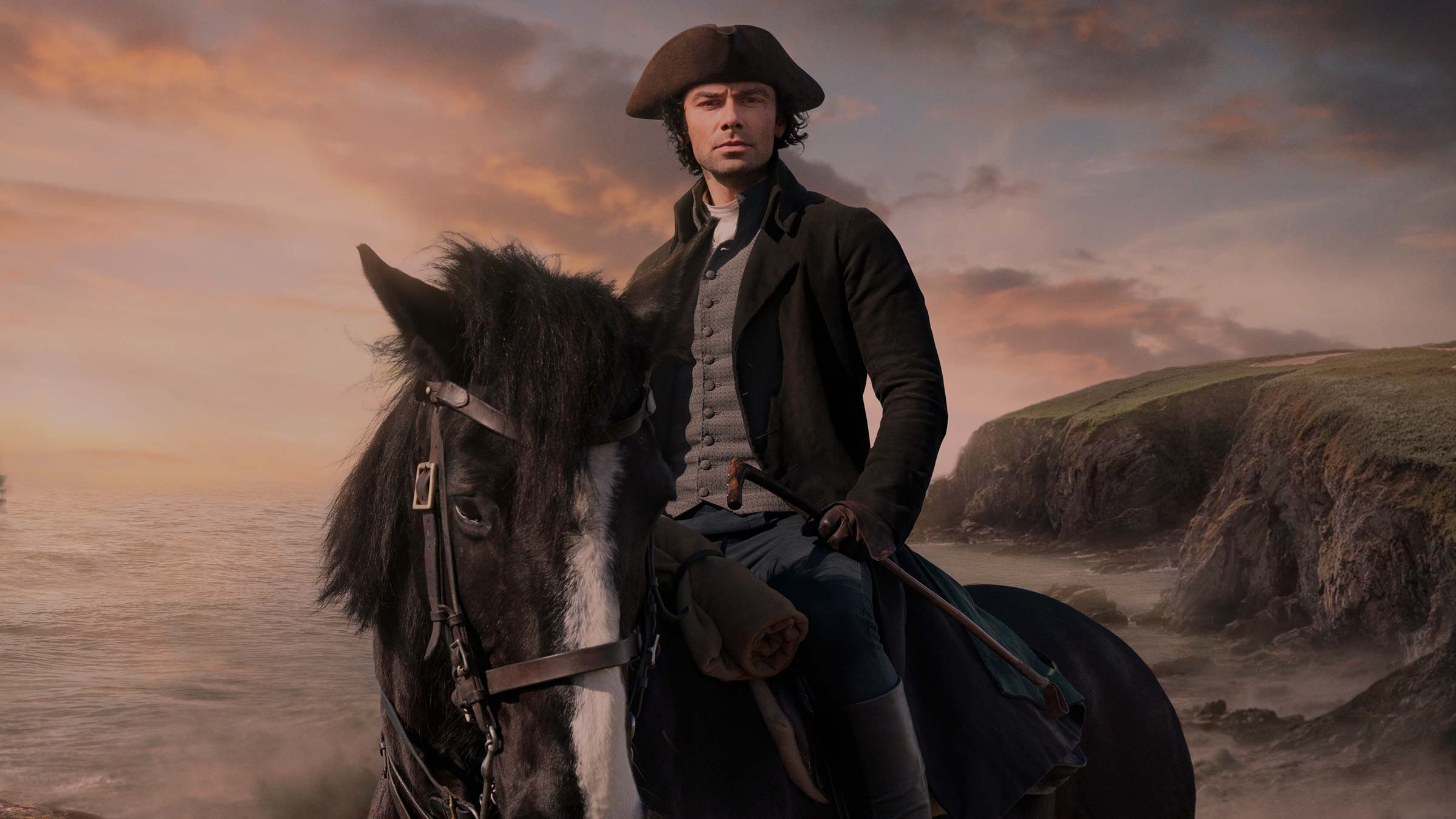 Wipe away your tears. We'll all miss 2018 (well, in TV terms at least), but here's what's in store for 2019…
Must-watch comedy and drama
This year has barely been unwrapped (it still has the box-fresh smell) but 2019 is already looking like an absolute classic in terms of TV. Alongside all your drama and comedy favourites returning, there's a host of brand new shows to get your teeth stuck into.
No doubt about it, this is the golden age of television. We've rounded up the best in comedy and drama coming up over the next 12 months…
Comedy
This Time With Alan Partridge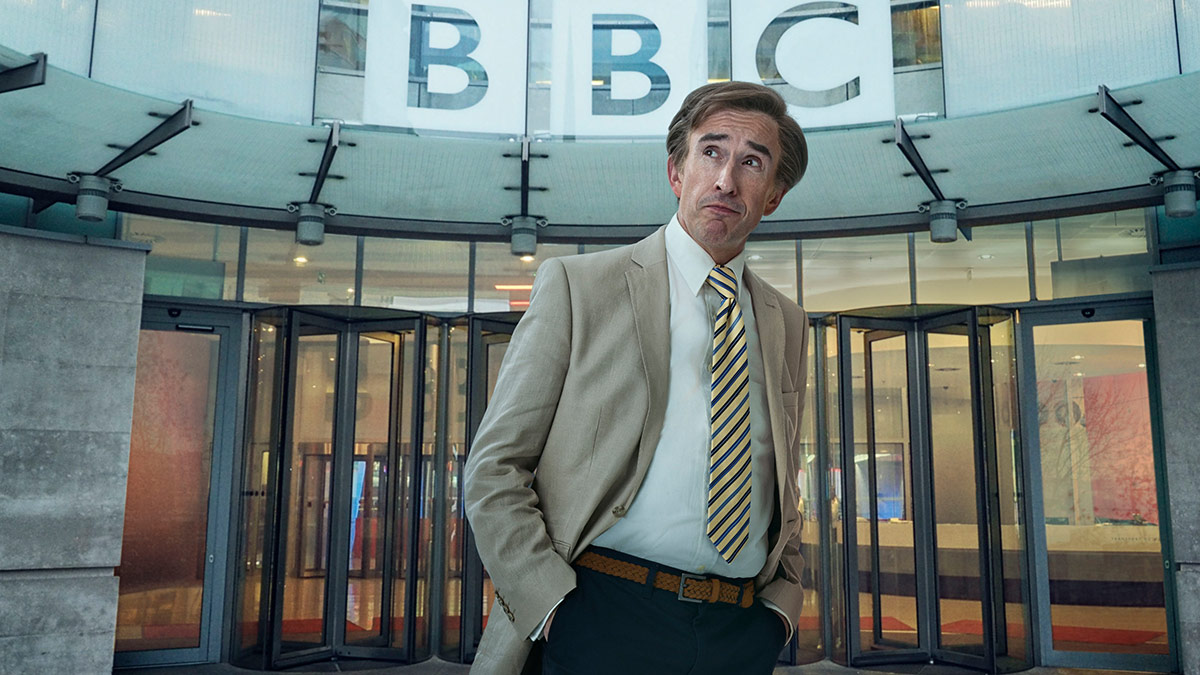 Coming in early 2019 to BBC One HD (CH 101/108)
He couldn't get a second series, but Alan Partridge (Steve Coogan) is finally back at the BBC. North Norfolk Digital's favourite DJ will co-host an evening weekday magazine show, described as a "heady mix of consumer affairs, current events, viewer interaction, highbrow interview and lightweight froth." This six-part series will undoubtedly be ne of the comedy highlights of 2019, with what is essentially Partridge's take on The One Show. A-ha, indeed!
Brooklyn Nine-Nine
Coming in early 2019 to E4/HD (CH 106/145)
American comedies often don't know when to quit – but in the case of Brooklyn Nine-Nine, that decision was taken out of its hands when it was unceremoniously cancelled. That cancellation lasted about a day until the cop comedy was picked up by another network, and now it's returning to our screens. The reason so many backed its return was because the quality never dropped, and that's thanks to its brilliant ensemble cast, led by Detective Jack Peralta (Andy Samberg). Cool, cool, cool, cool, cool…
Hypothetical
Coming in early 2019 to Dave/HD (CH 127/227)
James Acaster and Josh Widdicombe host a panel show where comedians compete on how well they deal with outlandish hypothetical scenarios. "You have to live in a motorway services for a year. How do you cope?", is one such example. We've already debated this a fair bit, and we think, "Easily, so long as there's a hotel with a carvery attached and we can get a job in the tiny arcade." As you can tell, we're already hooked!
Derry Girls
Coming in 2019 to Channel 4/HD (CH 104/141)
The record-breaking Channel 4 comedy was recommissioned for a second series after just one episode. And if you watched even that first episode, it makes sense. Telling the lives of four girls from Derry (and one English fella) during the Troubles in the 90s, the show boasted hilarious scripts from Lisa McGee (London Irish) and standout performances from the young cast.
Sliced
Coming in 2019 to Dave/HD (CH 127/227)
As everyone knows, PhoneShop is one of the most underrated comedies of the past ten years. So, the fact the show's creator, writer and director Phil Bowker has co-written Dave's new scripted comedy means it could be very special indeed. Focusing on two South London pizza delivery drivers, Joshua (Samson Kayo, who also co-writes) and Ricky (Theo Barklem-Biggs), we're very much in for this one!
Taskmaster
Coming in 2019 to Dave/HD (CH 127/227)
This is one of the best shows on TV, hands down. It seems many people agree as series seven of the show that "tasks" five comedians with weird and eccentric challenges received record ratings in 2018. We'll be on to series 8 in 2019 and, incredibly for a show that relies on surprises, it keeps getting better. Greg Davies returns as the titular Taskmaster, alongside his able assistant, little Alex Horne.
Motherland
Coming in 2019 to BBC Two HD (CH 102/162)
"I really want the children to be brought up like I was – by my mother." Written by a team including Sharon Horgan (Catastrophe) and Graham Linehan (The IT Crowd), expectations were high for Motherland – and it delivered. Featuring the trials and tribulations of childrearing, it was sharply written and contained stellar performances from a cast including Anna Maxwell Martin and Diane Morgan (Cunk On Britain). Expect more mayhem and very little actual mothering in series 2!
Back
Coming in 2019 to Channel 4/HD (CH 104/141)
Back is, well, back. Starring Peep Show duo David Mitchell and Robert Webb, this tale about foster brothers gone wrong in a rural village was a class act. Written by Peep alumni Simon Blackwell, it was a dark comedy of misery and failure, part thriller and part sitcom. It also played to both leads' strengths – Mitchell as uptight and unravelling, Webb as confident and coasting. Its second series is a welcome return.
Catastrophe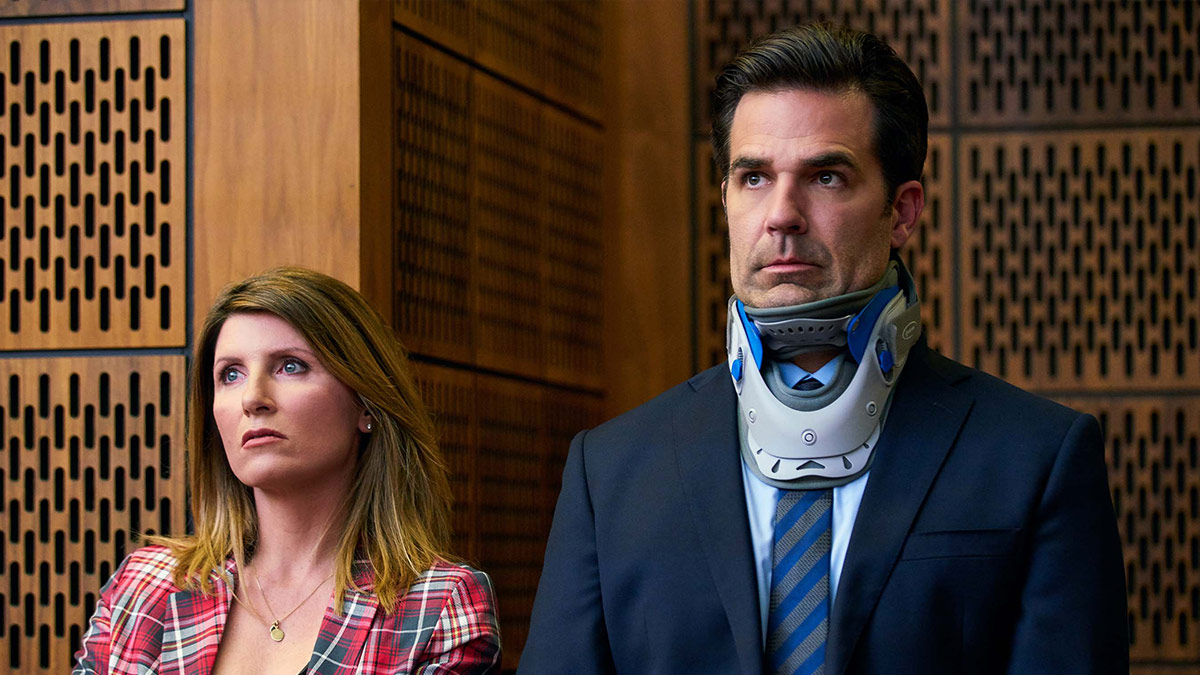 Coming in 2019 to Channel 4/HD (CH 104/141)
We're not sure when Sharon Horgan sleeps. Catastrophe aside (which we'll come to in a minute), it seems Horgan is either writing every comedy on the planet, or at least starring in it. Here, she does both brilliantly alongside fellow co-writer Rob Delaney. We cannot wait to see where things pick up after series three's epic and disastrous cliffhanger…
Inside No. 9
Coming in 2019 to BBC Two HD (CH 102/162)
We've not slept since the Inside No. 9 live special. As that episode started, the sound appeared to break, a continuity announcer apologised and then an old episode started to play in its place. Then, as social media trolled the show for its misfortunes, we soon found out it wasn't gremlins – it was a g-g-g-ghost. And it terrified the bejeezus out of us. This latest series from stars and writers Steve Pemberton and Reece Shearsmith has a high bar to jump.
Mum
Coming in 2019 to BBC Two HD (CH 102/162)
Stefan Golaszewski is the finest observational sitcom writer in Britain. The Him & Her scribe followed up that excellent comedy with Mum, a story about Cathy (Lesley Manville) and her family during the year that followed her husband's death. Sharply written, painfully funny, and at times just painful, this tale ends with its third and final series. After Cathy finally appears to requite her long-time friend Michael's unrequited love, how will her family react?
Drama
Manhunt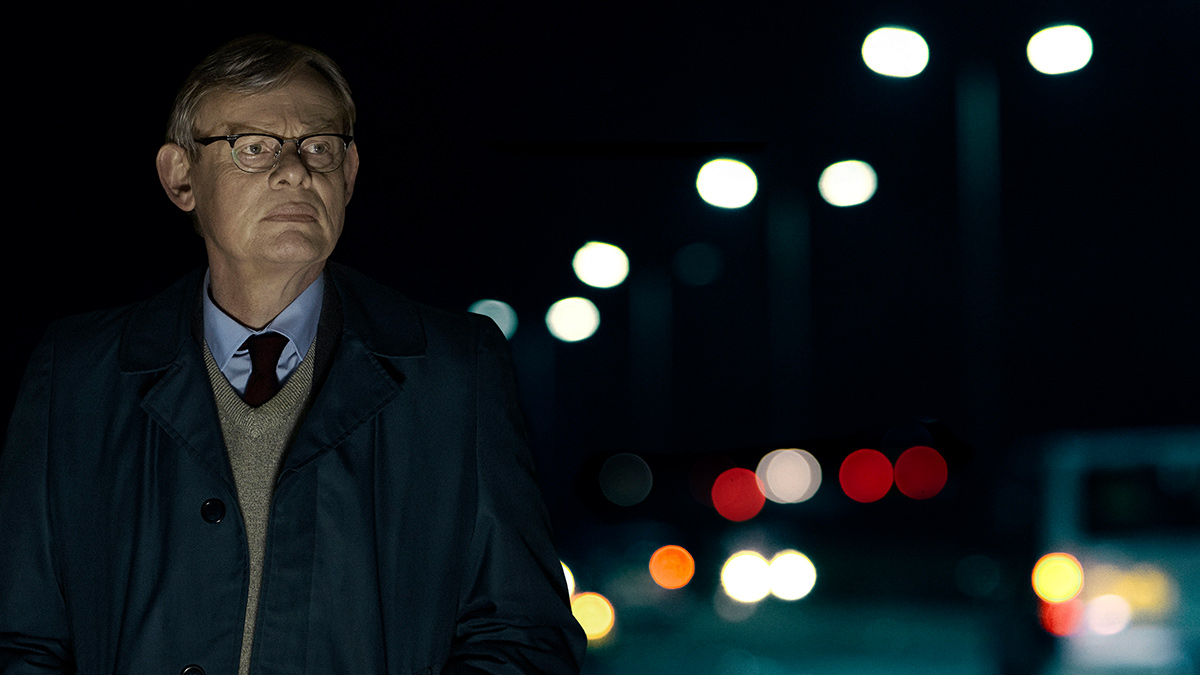 Sunday 6 January, 9pm, ITV/HD (CH 103/113)
Martin Clunes fronts this ITV drama focusing on the real-life murders committed by serial killer Levi Bellfield, who was convicted of killing three young women. Clunes plays lead investigator DCI Colin Sutton, who made the link between Levi's three victims and on whose memoirs the show is based. Written by Waking The Dead and Silent Witness writer Ed Whitmore, Manhunt should be a powerful and compelling watch.
Cleaning up
Wednesday 9 January, 9pm, ITV/HD (CH 103/113)
In this six-part series, working-class Sam (BAFTA award-winning Sheridan Smith) is caught between two worlds – the everyday life of a devoted mum, and the dark and dangerous world of online trading. When her gambling addiction starts spiralling out of control, this zero-hours contract cleaner realises she has access to lucrative Stock Market information. Will it be the answer to her prayers, or will it just open up new problems? Watch and find out!
The Passage
Tuesday 15 January, 9pm, FOX/HD (CH 157/199)
January really is a time for great drama, and The Passage kicks off the year in style, following a secret medical facility experimenting with a dangerous virus. Plus point: it could lead to the cure for all diseases. Slight snag: it also carries the potential to wipe out the human race. You say potato, I say… you get the idea. Starring Mark-Paul Gosselaar (Zack Morris, Saved By The Bell), this looks to be epic sci-fi at its finest.
Flack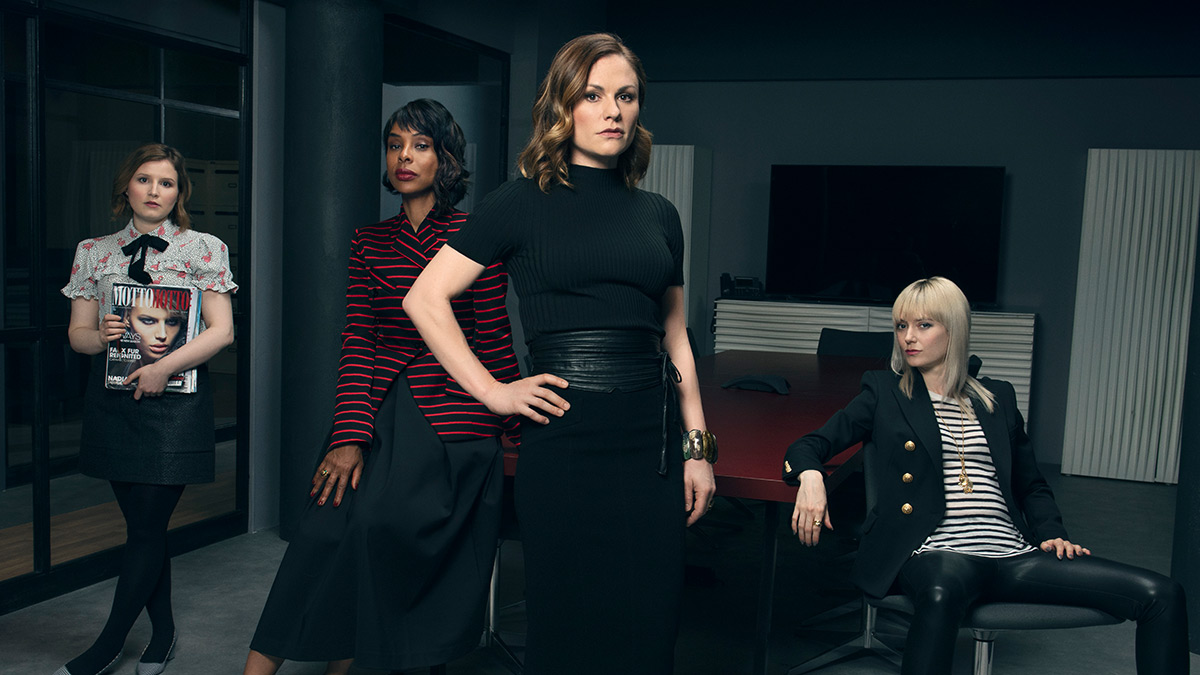 Coming in February 2019 to W/HD (CH 125/211)
Set in the high-stakes world of public relations and starring Anna Paquin (True Blood, X-Men), Flack is W's first ever original drama series. Paquin plays Robyn, an expert at manipulating the media but a complete self-saboteur when it comes to her personal life. Smart, darkly funny and incredibly absorbing, you won't want to miss this one.
Poldark
Coming in 2019 to BBC One HD (CH 101/108)
Aiden Turner dons that hat for one last time in the final series of Poldark. The action in series 4 ended in Christmas 1799, but it's widely expected this concluding run will pick up in 1810, making the titular hero around 50 years old when we meet him again. What will have happened in those ten years? Will he still be reeling from that shocking death in series 4? And, more importantly, will he still have those abs or will have gone full 50-year-old #dadbod? Key questions, people.
The War Of The Worlds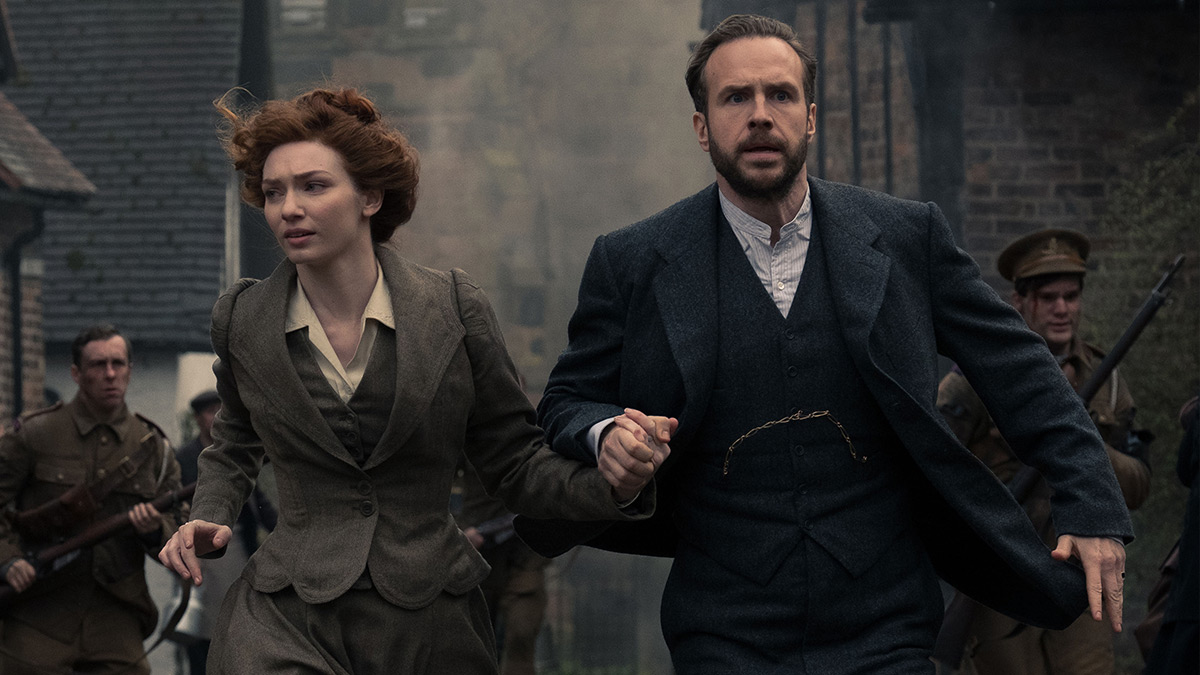 Coming in 2019 to BBC One HD (CH 101/108)
HG Wells' classic 1898 novel has been adapted for the screen many times – most recently in 2005 starring Tom Cruise and directed by Steven Spielberg. This version ditches that modern-day setting and places the action in Edwardian England. Rafe Spall (Jurassic World: Fallen Kingdom) and Eleanor Tomlinson (Poldark) lead the ambitious sci-fi epic. It's produced by the guys behind Poldark, and it's written by Doctor Who's Peter Harness. Winner.
Line Of Duty
Coming in 2019 to BBC One HD (CH 101/108)
Jed Mercurio's celebrated thriller about police anti-corruption unit AC-12 is back for a fifth series. Star Martin Compston teased that the scripts for this run are "immense", which is incredibly exciting after series 4 blew the unit's world open. Alongside Compston, stars Vicky McClure and Adrian Dunbar are also back. For anyone worrying that this series will be the show's last, don't worry – it's already been recommissioned for a sixth!
Peaky Blinders
Coming in 2019 to BBC One HD (CH 101/108)
Another show reaching its fifth series in 2019, Tommy Shelby (Cillian Murphy) returns with that cap on head. With Tommy now the elected Member of Parliament for Birmingham South, his position of power (and that of the Shelby clan) has been cemented. But once you're on top, there's really only one way to go. The show is moving to BBC One, proving that Peaky Blinders has never been more popular.
Victoria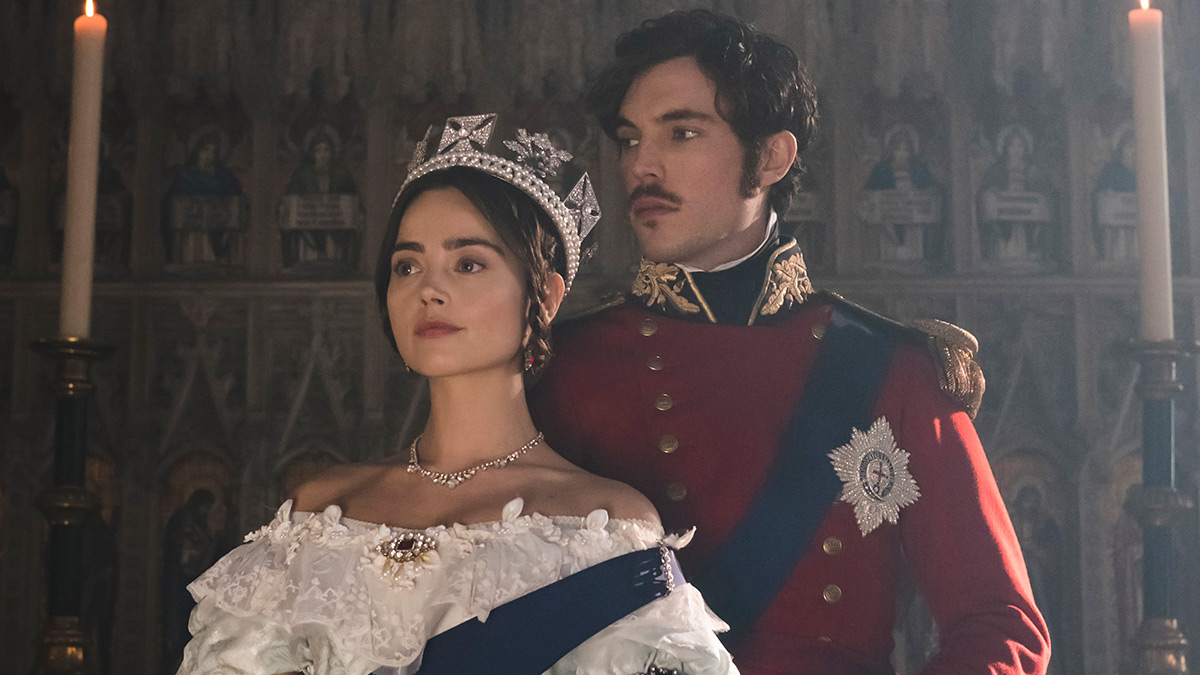 Coming in 2019 to ITV/HD (CH 103/113)
We've reached 1848, and the Queen (Jenna Coleman) is under pressure from her government amid fears of revolution and unrest in London. Not only that, but the monarch is also facing pressure within her marriage to Prince Albert (Tom Hughes). Creator Daisy Goodwin says this period was hugely eventful "for both the royal family and Europe." She adds: "Viewers can expect more drama than ever before." Sold!
Find out what's on this week
Visit the Your TV Week homepage for daily updates on the best TV, movies and sport!
TV channels: Channels, content and features available depend on your chosen package. Channel line-ups and content are subject to change at any time and to regional variations.
HD: HD TV required to view HD channels. Number of inclusive HD channels depends on package.
ITV HD is subject to regional variation. ITV HD is not available where STV HD or UTV HD is available.
Image credits: Poldark © Mammoth Screen
This Time With Alan Partridge © BBC Worldwide 2018 – Photographer: Amy Seymour
Flack © UKTV / Pop / Des Willie
War Of The Worlds © Mammoth Screen – Photographer: Matt Squire