Skip to main content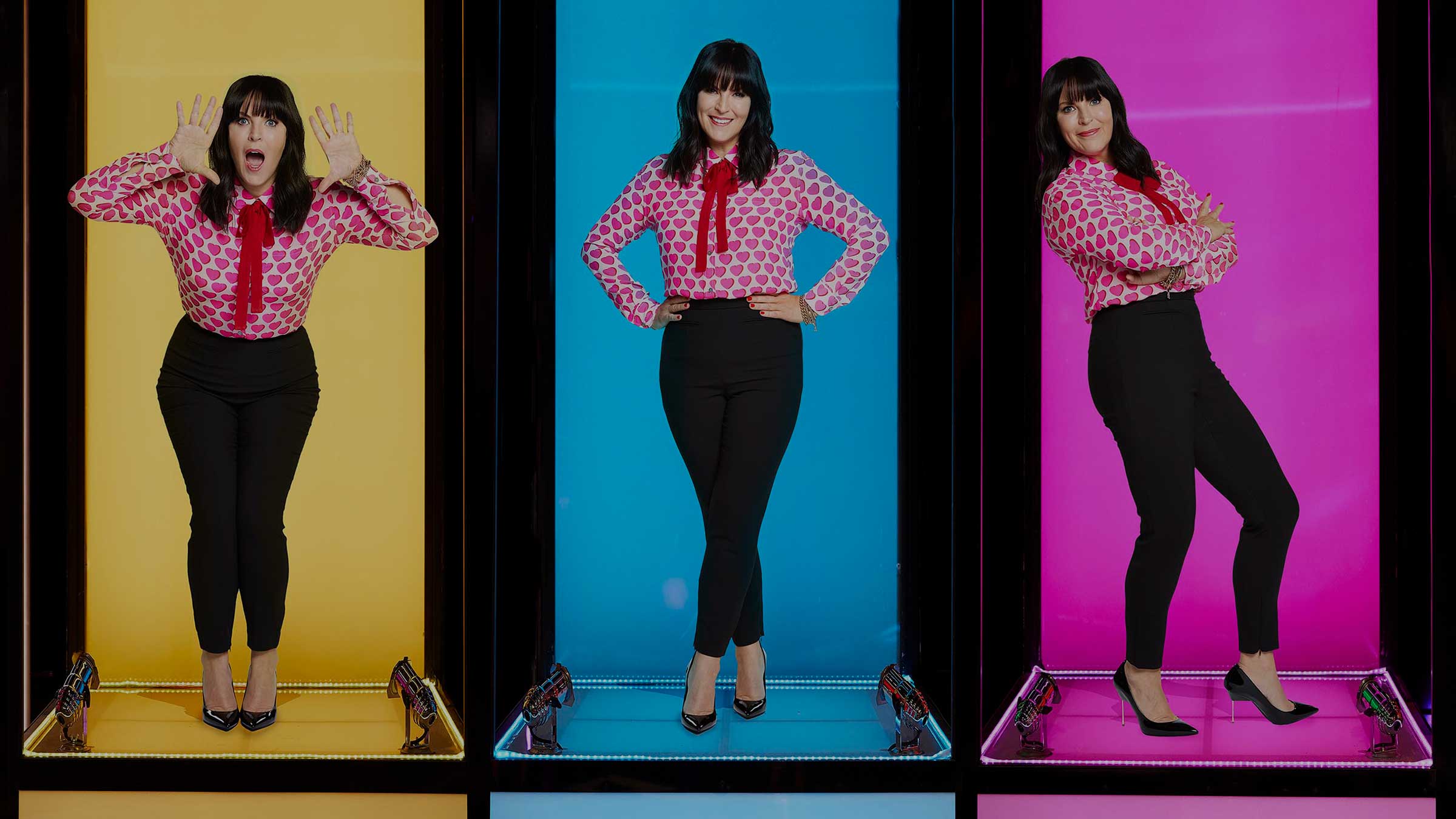 As the Channel 4 show returns for series 7 tonight, hear from the Nuneaton native, whose episode had clothes – and jaws – hitting the floor
By Laura Rutkowski, Staff Writer
Series 5, episode 2 of the series was dubbed the "most shocking Naked Attraction yet". In one of the greatest television moments of 2019, Judith appeared on Naked Attraction and became an overnight internet sensation and icon. The 59-year-old (57 at the time of filming), a devoted Christian and chorister, shocked the nation with how sexually open she was.
In the dating show, Judith had to choose one of six potential suitors to go on a date with as they revealed themselves – quite literally – to her from their coloured pods. While playing the piano, she sang "The Lord Is My Shepherd," The Vicar of Dibley's theme song, to see whether the men had rhythm. Judith admits she sings and dances to hymns in the shower. "Why not? God gave us our bodies. He loves to hear us praise him."
Judith also let her "pod boys", as she calls them, taste her cake (ahem). She baked and brought in a Victoria sponge, which "still goes down as the most memorable part of my episode", she says. "There are lots of people that like to use food in the bedroom. My favourite happens to be clotted cream cake." The cherry on top was when she chose 61-year-old business director Doug for the date.
It's not just us at home who chuckled along in shock, confusion and pure respect, but host Anna Richardson was clearly struggling to not laugh, and the crew couldn't keep it together either. "There must have been laughter from the background, because every other minute, the floor manager was saying to everybody, "Quiet, please, quiet, please,"" Judith reveals. She admits that when she watches the episode herself (she's seen it about five times), "I can't believe how funny I am, because it is funny. It's a real scream."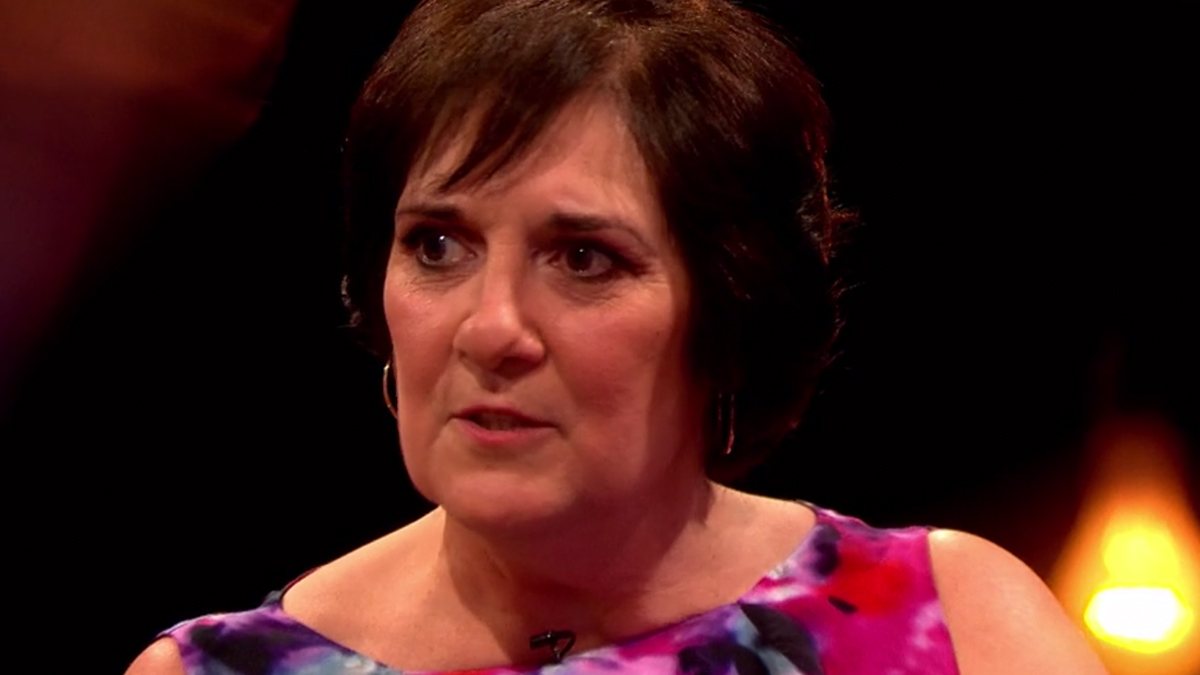 Mention Judith's name to any Naked Attraction fan and they'll just know

As Naked Attraction returns to Channel 4 tonight, Judith has a message she wants to share with the series 7 contestants: "I just want to say well done to everyone. I'm sure you're very, very excited waiting for your show to be broadcast. I can remember distinctly that feeling of anticipation and excitement waiting for my episode. Enjoy all of it everybody, and I'm sending everyone lots of love – and a mega, "Ooh, you bug**r are!""
Judith was unapologetically herself on the show, just as she is during our phone chat, and that's why she's become a Nuneaton/national treasure. She gives us an update on Doug, comments on her internet fame and tells us why stripping off on telly was a piece of cake!
What made you want to apply for the show?
"I watch the show and I find it very entertaining. I was watching it one evening and I thought, "I'm going to be on that show". Anna Richardson was wearing her black slimline trousers and her gold blouse. It's as though I had this vision where I stepped up from the settee, walked into the television set and I was the next person on the show. That vision became a reality. When I was on the show and walked into the studio, there was Anna Richardson wearing her black trousers and gold blouse. How amazing is that?
"I was 99% sure I would be chosen as a picker because of my personality. It was on my bucket list to be on a reality TV programme. I obviously wanted to meet a nice man. I was caring for my mum full-time, who's passed away now, with little time to date or meet anybody. Also, I survived breast cancer. I wanted to show the world that you can embrace life after breast cancer, that whatever physical changes happen to your body, it's still your body, you are still you, and life's to be embraced.
"I prayed to God every day to ensure he was happy with everything I was doing with the various sections of the application for Naked Attraction. I had no messages from God to say, "This isn't what you should be doing," so I went out there and did it."
How would you describe your overall Naked Attraction experience?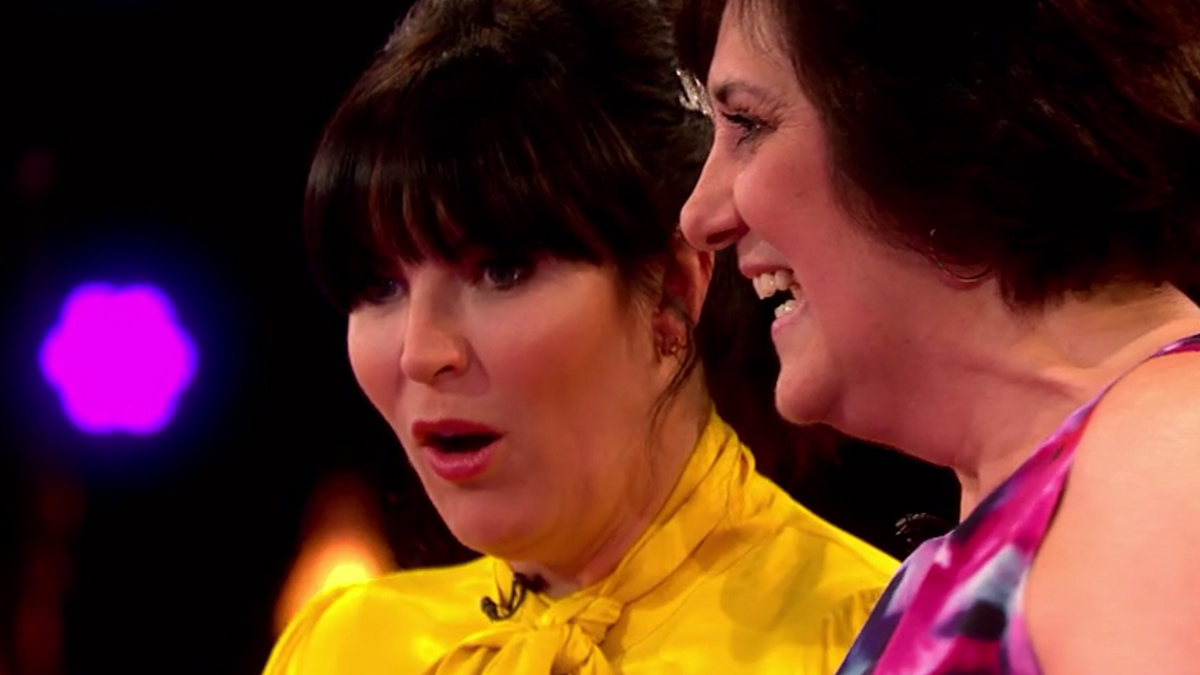 Judith even left host Anna Richardson (in her gold blouse) speechless

"It was the best experience. From the very start, I was treated like royalty. I had a runner, Ben, who collected me from the hotel. He took me to Media City to the studio. The team made sure the boys couldn't see me and I wouldn't see them in the corridors. It was all very exciting. I had my own dressing room, I had a spray tan and my hair and make-up done. What is there not to love?
"Then, I had girl chat with everybody that came in. When I put on my little pink and purple dress and my bright pink shoes, I felt like a princess. Strutting down the corridor, walking into the studio, the first thing I remember saying to my production assistant was, "Are my boys in the pods? Are they there?""
How did you approach the choosing process?
"I was intent on choosing the right man. Although they were standing there naked, personality was still my main focus. I only had to strip at the end, so hats off to them. It was awful having to eliminate somebody. They were absolutely gorgeous and had lovely personalities. I could have dated everyone, bar one – Andy from Somerset in the red [pod], the very muscular guy. It was evident he spent far too much time in the gym. He would never have time to see me, I'd never get a date!"
What was it like to get naked on TV?
"In the moment, it just seemed like the natural course of the show. I knew what I was going to be doing when I applied, so there was hardly anything to it! When I had breast cancer, I had so many procedures. I was baring all in front of so many consultants. I lost about two stone before I did the show. I was not going to have a body like a 21-year-old, but I think for my age, I look good. The funniest thing was lifting my stomach to show my nether regions."
Are you and Doug still in touch?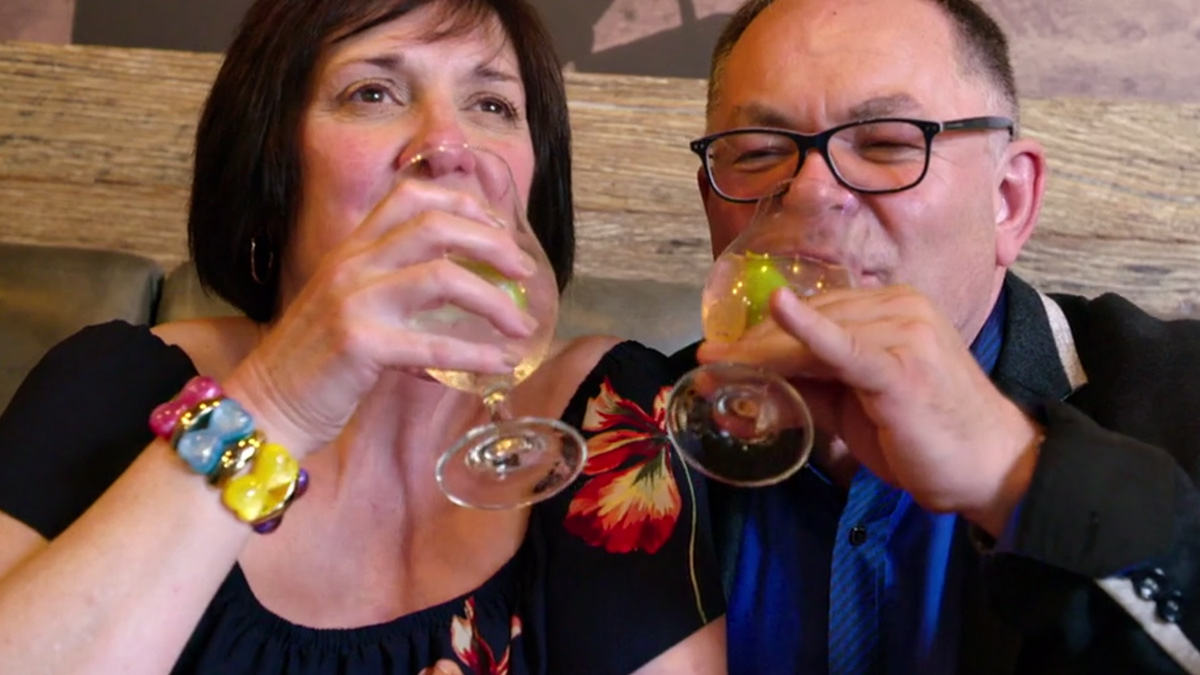 Judith and Doug cheers to... clothes!

"I don't hear from Doug now. We really enjoyed the date, we felt very confident in each other's company. We met again about a week later when he came to my hometown. We were ringing each other every other night and then it just stopped. There were signs where I wondered if Doug was serious about having a partner, and he wasn't.
"I'm in a relationship at the moment. It's early days. We got together around the time Naked Attraction was broadcast last year and I told him [I was on it] two or three nights before the show aired. He's not happy I was naked in front of the whole nation, but I enjoyed it and I will always have fun talking about it, so I told him, "You've got to get your head around it if we're going to be together.""
Do you get recognised in public?
"Absolutely, I'm a local celebrity. I can't go into any supermarket without being recognised. People say to me, "Judith, you really have put Nuneaton on the map.""
Did you read any of the online responses to your episode?

"My niece told me the next morning about some of the reports that said it was "the most shocking episode," "the most hilarious episode." I would have never expected it to go as viral as it did. It just broke the internet overnight. I was absolutely astounded, because I'm just an ordinary person! I would say 90% of what is out there is absolutely positive.
"We were advised to not take any notice of the negative reports. Naked Attraction is not everybody's cup of tea. I say to everybody that it's an adult show, it airs after 10 o'clock at night. It's important to not bracket people. We all have a story to tell. If it's not what you want to see, then don't turn it on – or switch over. We have this saying in church, "If you've nothing good to say, don't say it at all.""
How did your friends and family react?
"I will be perfectly honest, I didn't really have any interest in what my friends and family thought about it, because I did Naked Attraction for me. It was bound to have rubbed one or two people up the wrong way, but so be it – that's life. It's my life and it's what I wanted to do. Nobody said anything to me directly at church, just little snippets, like, "Ooh Judith, we know who to come to now for a cake." Clotted cream-filled!"
When is Channel 4's Naked Attraction on TV?
Naked Attraction airs on Channel 4 HD (CH 104) on Tuesdays at 10.20pm, with the first episode screening on November 10th. It is also available in Apps & Games > All 4. Series 1-6 are available now and you can watch Judith in series 5, episode 2.
Interviews: Any opinions expressed in interviews are those of the interview subject and not those of Virgin Media.
TV channels: Channels, content and features available depend on your chosen package. Channel line-ups and content are subject to change at any time and to regional variations.
HD: HD TV set, V HD Box, TiVo box or Virgin TV V6 connected with HDMI cables required for HD channels. Number of inclusive HD channels depends on package.
Catch Up TV: Catch Up TV content available for up to 7 days or up to 30 days after broadcast, depending on content.