Skip to main content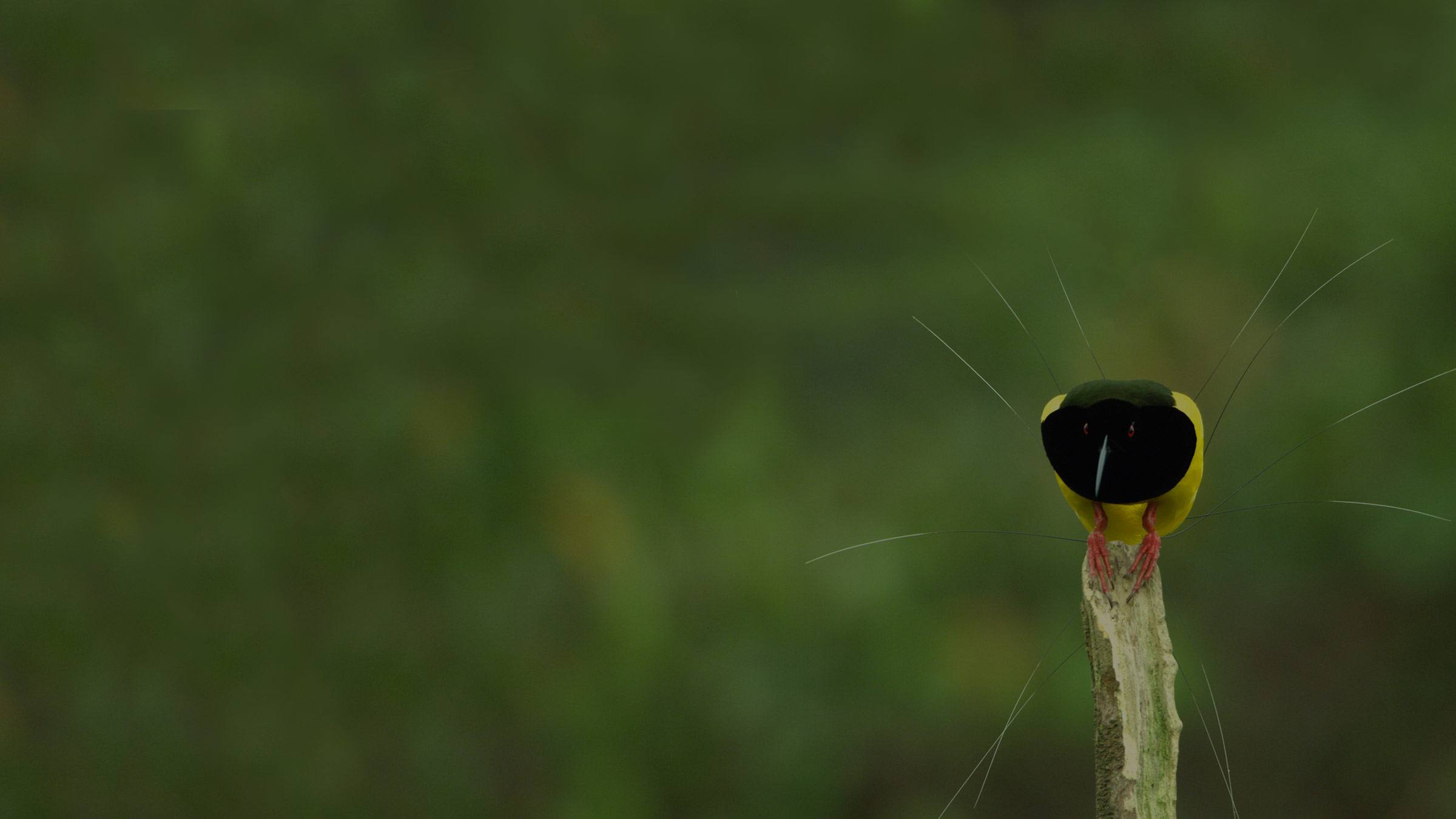 When Netflix asks, "Are you still watching?", there's only one answer: "HECK YEAH!"
Find them on Netflix
When it comes to shows on Netflix, documentaries are arguably the most-talked about genre. You've probably heard of Making A Murderer, The Disappearance Of Madeline McCann and FYRE: The Greatest Party That Never Happened. Scratch that, you've likely already watched them and discussed them at length too.
But what about those new releases and hidden gems that might be lying just beyond the confines of your most-recommended list? To shed some light on the fantastic non-fiction you might be missing out on, we've put together a handy round-up of 30 of the coolest, quirkiest and most thought-provoking picks the platform has to offer.

This stunning, not sensationalist, story about the life of the late designer Lee Alexander McQueen is visually engaging, moving and inspiring. Interviews with McQueen's sister, nephew, friends and former colleagues paint a detailed picture of this exceptionally talented yet troubled individual.
2. Formula 1: Drive To Survive
From the producer of Senna and Amy comes this emotional, high-octane insight into the lives of Formula 1 teams and drivers. With a "fighter-pilot mentality", the drivers put their lives at risk every time they take to the track. Shining a spotlight on the families behind the action, Drive To Survive presents the human side of a world fuelled by money and adrenaline.
3. Period. End of Sentence.
This fascinating documentary is helping to open up a dialogue on a topic that is considered taboo in many countries. A group of schoolgirls in California banded together to create "The Pad Project" – a social initiative designed to raise funds for a sanitary pad-making machine for women living outside Delhi, India. Affordable and biodegradable, the pads are a step in the right direction to help end period poverty for good. An inspiring watch.
4. Virunga
This Oscar-nominated film tells the story of four park rangers working to protect critically endangered mountain gorillas in Virunga National Park in the Democratic Republic of the Congo. War, poaching and the threat of oil exploration threaten to derail their efforts in this raw and gut-wrenching documentary.
5. The Bleeding Edge

What if the people who are supposed to make you better are in fact making you worse? Film-maker Kirby Dick turns his lens to the $400 billion medical device industry, where a money-grubbing mindset can trump the need for safety, meaning devices are not always properly tested or researched, with life-debilitating consequences for some of the patients they're tested on.
6. Casting JonBenet
American child beauty queen JonBenét Ramsey was murdered in her family's home in Boulder, Colorado at the age of six. But rather than focus on the case itself, Casting JonBenet documents the media furore surrounding the case through the eyes of actors auditioning for a fictional film. A layered, original approach to true crime.
7. The True Cost
Who really pays the price for the clothes we wear? It's not just us when we swipe our card, it's the people who piece them together in appalling factory conditions and the natural world straining under the weight of our waste. Hear from designer Stella McCartney, film producer Livia Firth, activist Vandana Shiva and more on the challenges facing the fashion industry and some possible solutions. A priceless and pertinent viewing experience.
8. Sunderland 'Til I Die
Even in the face of Premier League relegation and the death of their lucky mascot, Gary the Goat, Sunderland fans remain some of the most devoted and passionate. And as you watch this documentary, you'll be rooting for them too. Hear from diehard fans, the players, former club manager Simon Grayson and former club CEO Martin Bain.
9. Minimalism: A Documentary About The Important Things
Material things have the capacity to weigh us down – a fact the minimalists in this film have clearly taken to heart. Take a look at how families, entrepreneurs, architects, artists, journalists, scientists and a former Wall Street broker came to appreciate the little things in life. Even if you're not up for a radical change yourself, their stories will give you food for thought and show how sometimes less really is more.
10. Finders Keepers

This almost unbelievable story chronicles how amputee John Wood's mummified leg ended up in the hands of Shannon Whisnant, after the latter discovered it inside a grill he bought at an auction. An absolutely wild – and surprisingly poignant – story from rural America.
11. Unrest
Journalist and PhD student Jennifer Brea suffers from chronic fatigue syndrome (also known as ME), which counts muscle weakness, pain and mental confusion among its symptoms. After being dismissed by doctors, Brea began documenting her life and connecting with other sufferers through Skype interviews. The result is a captivating first-hand look at this incapacitating illness.
12. GLOW: The Story Of The Gorgeous Ladies Of Wrestling
You've watched the TV series, now get to know the real-life women it's based on. One year after the first all-female wrestling show was introduced, it was cancelled – but its impact is undeniable. Immerse yourself in the sounds and fashion of the 1980s, and hear from the gorgeous ladies themselves.
13. 13th
This Academy Award-nominated documentary is titled after the 13th amendment, which abolished slavery in the United States. Yet, according to the amendment, an exception is made for convicted criminals in prison. From Selma director Ava DuVernay, 13th shines a spotlight on a loophole in the law that people exploited in order to put African-Americans behind bars for petty crimes.
14. Get Me Roger Stone
This deep dive into the life and career of Republican political strategist and lobbyist, longtime advisor to US President Donald Trump, and self-proclaimed "dirty trickster", Roger Stone, is as fascinating as it is unnerving. Get an inside look at the darker side of the political sphere, where anything is seemingly within reach – for better or worse.
15. Our Planet

Narrated by everything-he-touches-turns-to-gold Sir David Attenborough, Our Planet offers an unprecedented look at the place we're proud to call home, and also touches on the threat posed by climate change and global warming. Filmed across more than 50 countries, Our Planet is an unmissable spectacle.
16. The Confession Tapes
If you've been there, done that with Making A Murderer and The Staircase, The Confession Tapes should be next on your list. While each episode focuses on a different case, there's a unifying theme – each involves a murder suspect who confessed to a crime they didn't commit. A fascinating insight into the human psyche and the shortcomings of certain interviewing techniques.
17. Behind The Curve
The Earth is spherical, right? It's a scientific fact. Well, not if you ask a flat-Earther, whose numbers are steadily increasing around the world. These conspiracy theorists believe the Earth is flat and go to great lengths to debunk scientific claims purporting otherwise. The internet is even home to flat Earth music and dating websites, but is it all just part of a search for more meaningful connections?
18. Icarus
Film-maker Bryan Fogel wanted to make a documentary about doping in sports, but a chance meeting with Russian scientist Grigory Rodchenkov took him in a new direction – and bagged him an Oscar for Best Documentary Feature. The story truly takes flight when Russia's clandestine doping operation and an Olympic cheating scandal are exposed.
19. Explained
Ranging from 15 to 20 minutes in length, these handy little explainers break down everything from the gender pay gap to the global water crisis. We recommend the episodes on exclamation points – we use them too often!!! – and cryptocurrency – it's the only time Bitcoin has made any sense!
20. Losers

Oftentimes, when sports players don't win, they're classed as losers. But everybody loves an underdog. Take a look at the lives of some famous failures across boxing, football, figure skating, curling and more, for whom the love of the sport trumps everything else. Stick this on when you're in need of a bit of a lift.
21. American Vandal
OK, OK, so this one's not strictly fact-based. But what better watch to counter all those true crime documentaries than a true crime mockumentary? Across two seasons, we are confronted with the mystery of a graffiti artist with a peculiar penchant and a prankster with a faecal fixation. It might all sound a bit silly, but the satire is well and truly on point and the story is ridiculously absorbing.
22. Diana: In Her Own Words
This captivating watch is based on a series of rare interviews between Princess Diana and writer Andrew Morton. "I realised I had taken on an enormous role, but I had no idea what I was going into," she says. Uncover the real person behind the public persona.
23. Happy
Film-maker Roko Belic travels around the world to explore the pursuit of happiness, a journey humans have been making for millennia. And it's good news – people are generally happier more often than they are sad, and manage to find strength when faced with tragedy. Putting Pharrell Williams' "Happy" on repeat also tends to do the trick.
24. Bobby Kennedy For President
This four-part series profiles JFK's younger brother Bobby, whose life was cut tragically short while he was campaigning to become President of the USA in the late 1960s. Marvel at incredible archive footage from an era in which the country was in the midst of huge social and political change.
25. Jim & Andy: The Great Beyond

Actor Jim Carrey, an avid fan of Andy Kaufman, got the chance to play the late comedian in Man On The Moon. The behind-the-scenes footage that makes up this documentary was held back from the public eye for 20 years due to Carrey's erratic behaviour as he sought to fully embody Kaufman. But was there a method to the madness?
26. Metallica: Some Kind Of Monster
As they prepared to record their 2003 album, "St. Anger", Metallica were on the brink of breaking up. This eye-opening documentary gives viewers backstage access to the band as they attempt to work through their problems. It's as close to a real-life This Is Spinal Tap as we're probably going to get.
27. AlphaGo
One of the oldest board games in the world, Go, remains a cultural phenomenon in East Asia, some 2,500 years after it was first played. But what happens when the world's greatest human Go player goes head to head against a computer program backed by artificial intelligence?
28. Quincy
Songwriter, composer and producer Quincy Jones helped make some of the biggest hits of the 20th and 21st century. Get up close and personal with this living legend, and get an insider's take on the industry from some big stars and the man himself.
29. Jim: The James Foley Story
In 2014, American photojournalist James Foley was brutally executed by ISIS forces after being captured in Syria. This heartbreaking yet inspiring documentary explores his extraordinary life and work, which was dedicated to revealing the horrors of war.
30. Catwalk: Tales From The Cat Show Circuit

Watch as the fluffiest felines in the game strut their stuff on Canada's cat show circuit. Why let dogs have all the fun, right? Expect hairballs at inopportune moments, tense rivalries and glorious wins in this fabulous, oddly compelling tale.
Ready to watch?
Find out how to access Netflix from your telly here – a whole world of dreamy streaming awaits!
Netflix: Netflix subscription required at extra cost.