Skip to main content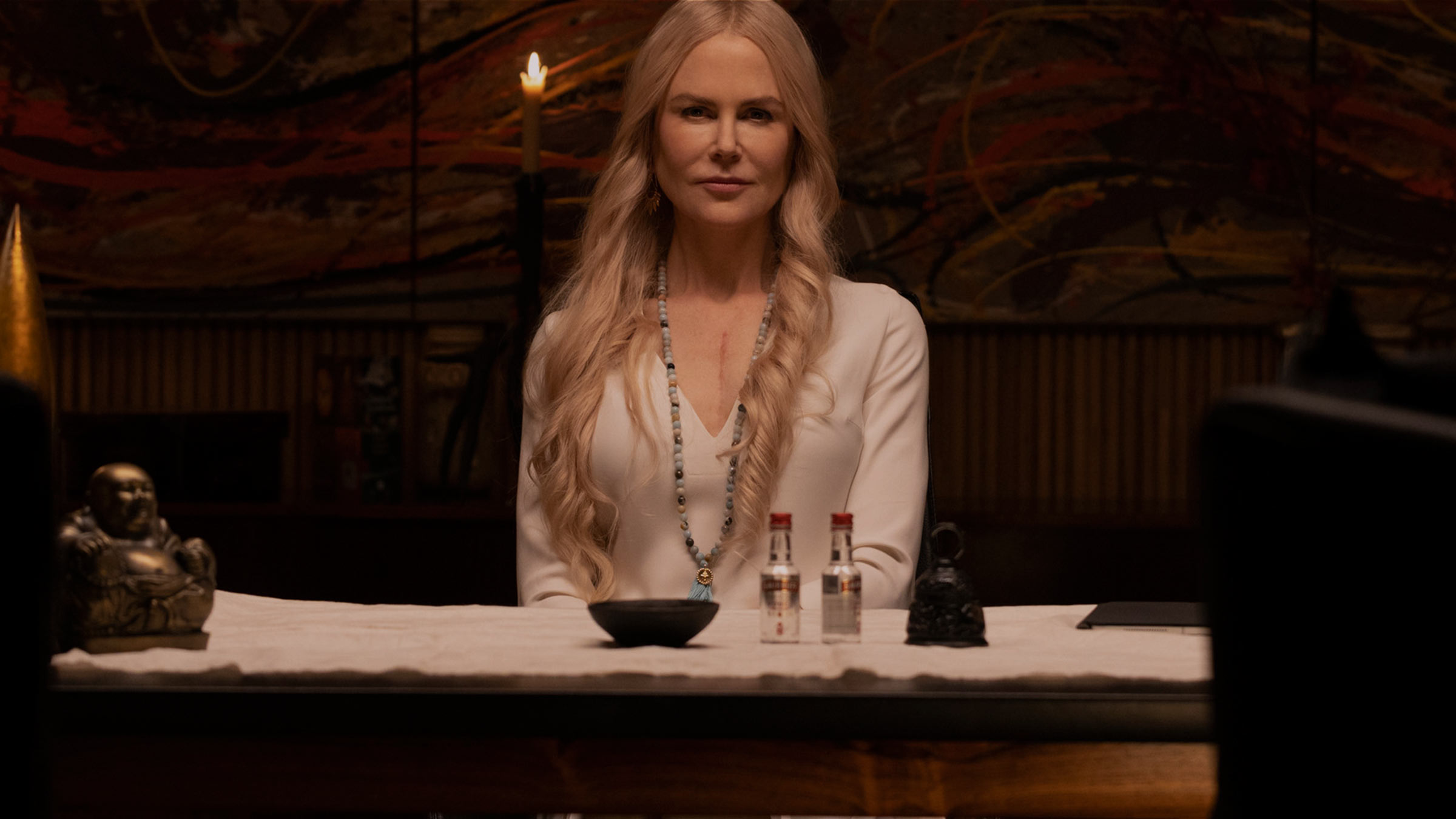 As far as genres go, "retreat from hell" seems to be gaining in popularity, first with The White Lotus and now with this new Prime Video series. Find out who's checking in…

By Laura Rutkowski, Staff Writer
Based on Liane Moriarty's novel and produced by the teams behind Big Little Lies (also based on Moriarty's book) and The Undoing, Nine Perfect Strangers is set in a Northern California wellness resort called Tranquillum House.
Nine people plagued with their own traumas and insecurities attend a ten-day retreat, led by an ethereal Russian woman, Masha Dmitrichenko (Nicole Kidman), who promises to heal and transform them.


Her definition of that doesn't mean practising mindfulness and enjoying mani/pedis – her warped sense of wellness instead involves watching her guests on surveillance cameras, making them dig their own graves and hosting bizarre bonding exercises. The group, who have been hand-picked by Masha, undergo The Protocol, which is what she calls their treatment. No pain, no gain, right?
She's aided by her trusty assistants, mainly Yao and Delilah (played by The Good Place's Manny Jacinto and The Midnight Sky's Tiffany Boone). What is meant to be a sanctuary quickly turns into a shocker of a stay, putting the retreat (as in: WITHDRAW NOW!!!) in retreat.
Nine Perfect Strangers was filmed at an actual spa, Byron Bay's Soma, during the five-month shoot in Australia. Kidman stayed in character the whole time, calling herself "batsh*t crazy" during a virtual panel as part of the Television Critics Association Summer Press Tour.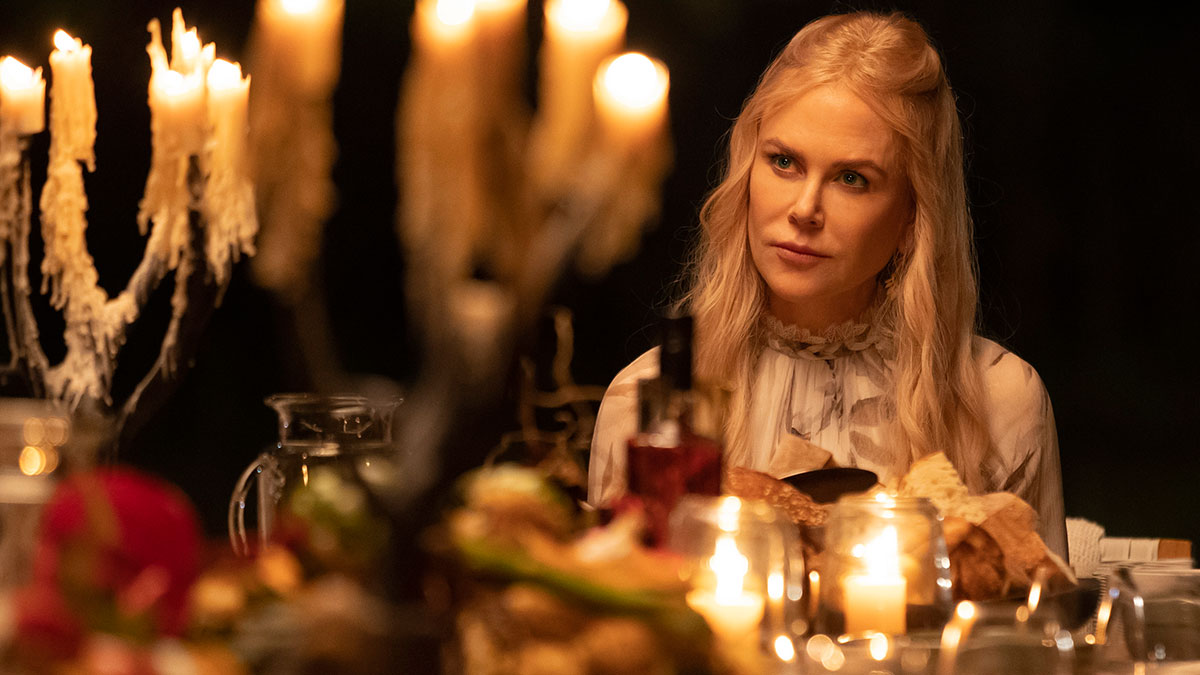 "Think of a number between one and 100…"

"I walked in as Masha and I never related to anybody in any other way. I only related to them as Masha and stayed in the character. The first scene we shot was the scene where I come in the room and say, "I am Masha. Welcome to Tranquillum." And then I was able to stay in that place," she said.
She added: "I wanted a very calm, healing energy to emanate all the time. So I remember going over to people and sort of putting my hand on their heart or holding their hand. They would talk to me or use my name Nicole, and I would completely ignore it. I'd only respond to Masha."
Before you enjoy your stay at Tranquillum House (from afar, at least), click on the icons below to get acquainted with the guests – and their niggling neuroses…

When is Nine Perfect Strangers on Amazon Prime Video?
Find the first three episodes of the eight-part series in Apps & Games > Prime Video from Friday 20 August, with new episodes launching weekly.
How to watch Amazon Prime Video with Virgin TV
Prime Video is available to all Virgin TV customers with a V6 box, powered by TiVo®, and a subscription to the service. Simply sign up to Amazon Prime Video via their website, and you can log in on the box. And because Prime Video is fully integrated into TiVo®, you can search without even going into the app. Just select Search & Discover from the Home menu and type in the name of the show or movie you're after.