Skip to main content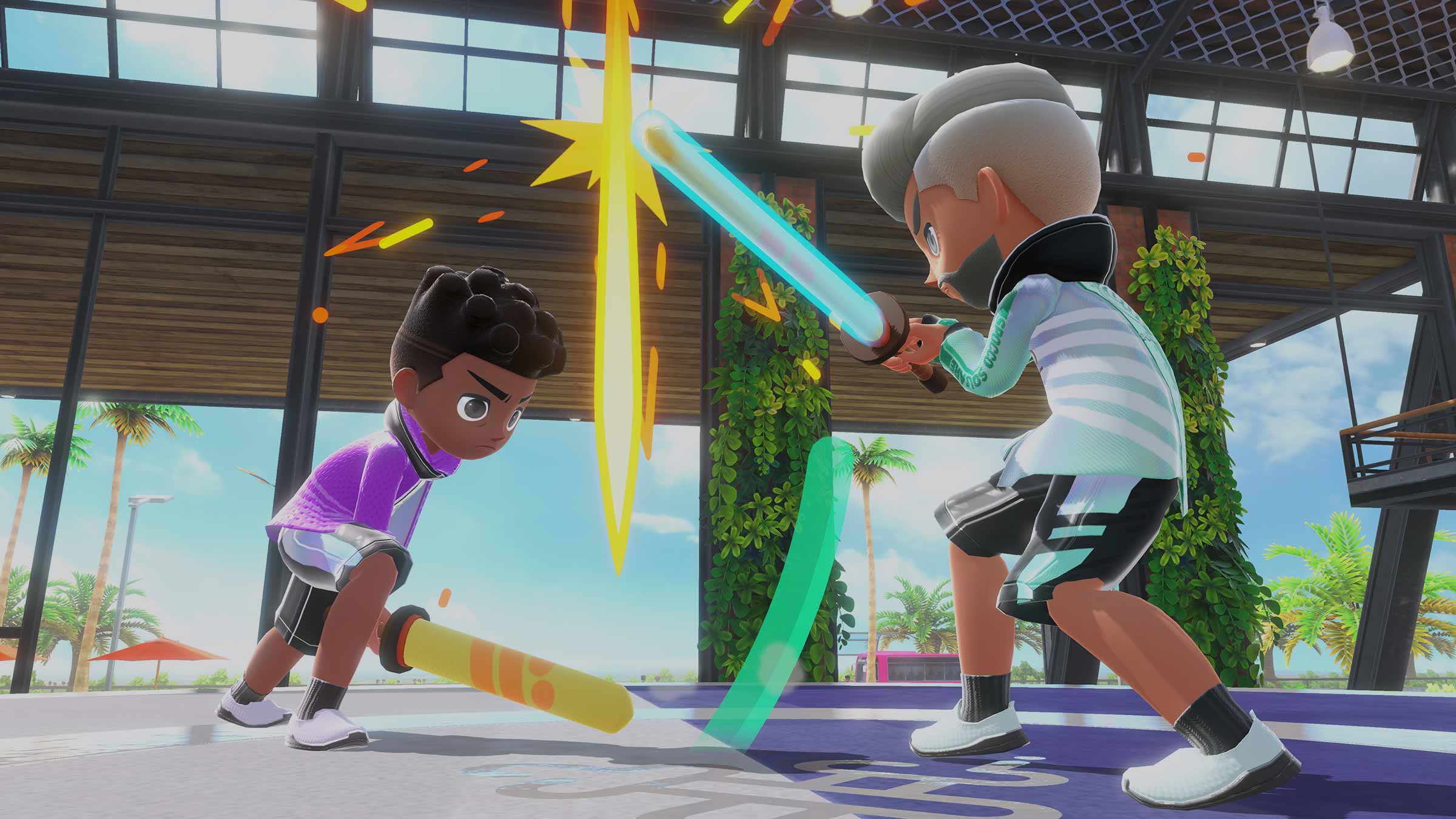 Switch up, look sharp! Nintendo Switch Sports is here to get you moving, grooving and DESTROYING the competition

By Jon Billinge, Staff Writer
What's your favourite Nintendo sports game memory? Mashing buttons in Mike Tyson's Punch Out? Pulling off the perfect drive in Mario Golf? Step-ups on the Wii Fit Balance Board (hey, there must be at least one person).
While the above and more will ring true for many, the answer for most is undoubtedly Nintendo's flagship Sports franchise, which began way back in 2006 with Wii Sports.
Combining easy-to-learn, hard-to-master gameplay and cutting-edge motion controls, the series is a cut above when it comes to accessible sports games the whole family can enjoy. It doesn't hurt that the music is fantastic, too.
And Nintendo Switch Sports is no different, boasting mechanics that take full advantage of the Switch Joy-Con controller's capabilities to offer the most immersive experience yet.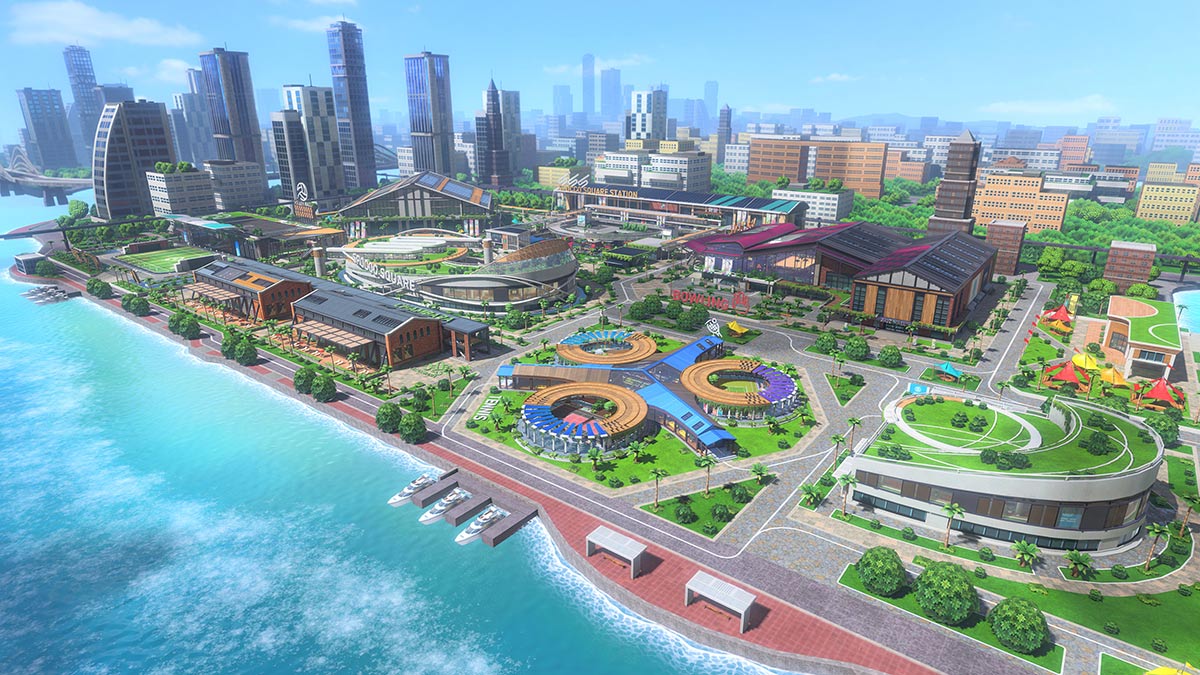 But the main question on every fan's lips is what sports will be returning, and are there are new ones to get stuck into? Well never fear, as we've done a deep dive from the high board to reveal the events you'll soon be smashing your mates at!
Tennis
Tennis returns! As one of the harder events from games across the franchise, that'll either be "ace" news or have you in a "back spin". However, the gameplay has been much refined thanks to the Switch's nifty motion controls, meaning that even those in the latter camp will find something to "love" here (sorry).
Bowling
Calling all lane-loiterers and Lebowski-lovers, the prodigal fun has returned. Yes, the hallowed bowling mode from games past is here to reclaim that time you've been wasting socialising. The spin mechanic is back in full force too, with some further refinements that players will need to master to earn their bragging rights.
Chanbara
For those about to whack, we salute you. Chanbara (sword fighting) returns from Wii Sports Resort, and we couldn't be happier. Read your opponent's movements, find their weakness, then digitally WHACK 'EM. Take that Nan!
Football
Kicking the new event line-up off is this nifty little number. It plays like, well, the beautiful game we know and love, albeit with a number of special moves and tricks depending on how you snap the Joy-Con. This event also combines with the Leg Strap peripheral in Shoot-Out mode, where you can physically kick at the air to take a penalty. With the Leg-Strap function rumoured to be coming to the normal mode in Autumn 2022, get ready for a spirited, living-room Can-can-with-gran sesh!
Volleyball
Another new addition! Serve, bump, set, spike, block and return (no word yet on dodging, ducking, dipping, diving and dodging) the ball better than the opposing team. With controls similar to Tennis, all you have to do is stick on your most lurid sport sunglasses and slather on the nose sun cream.
Badminton
Beloved by Brits and lovers of the ankle-hugging sport sock everywhere, this shuttlecock-smashing event is not one to be trifled with. It controls like tennis, but the play speed is upped significantly, so quick reflexes are the order of the day.
Golf
While not yet released, Nintendo Switch Sports owners will get an update in late 2022 that includes a Golf event. With previous versions from games past a huge hit, we can't wait to get into the swing of things.
How big is Nintendo Switch Sports?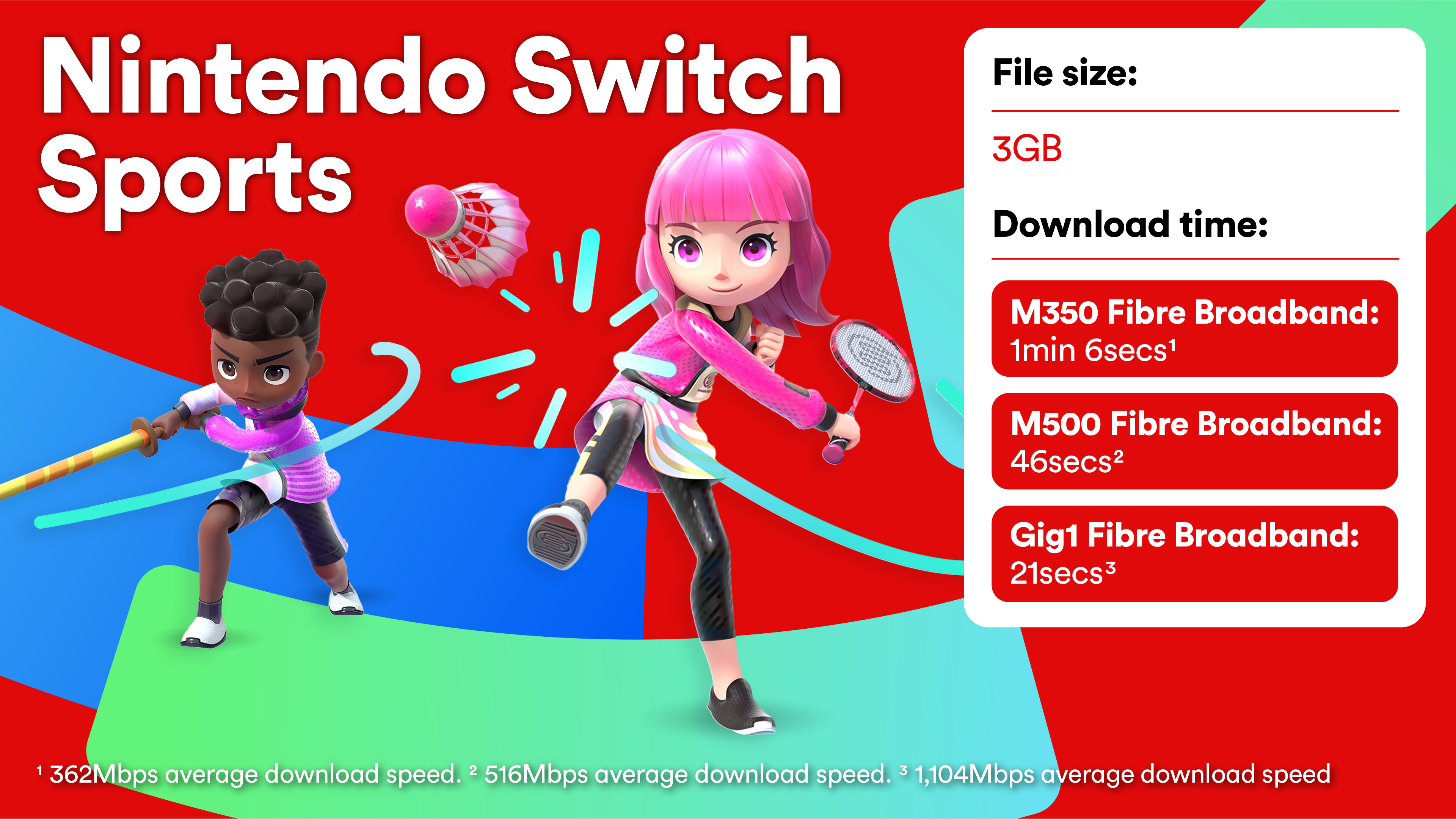 When can I play Nintendo Switch Sports?
Nintendo Switch Sports is available to play on Nintendo Switch from Friday 29 April.