Skip to main content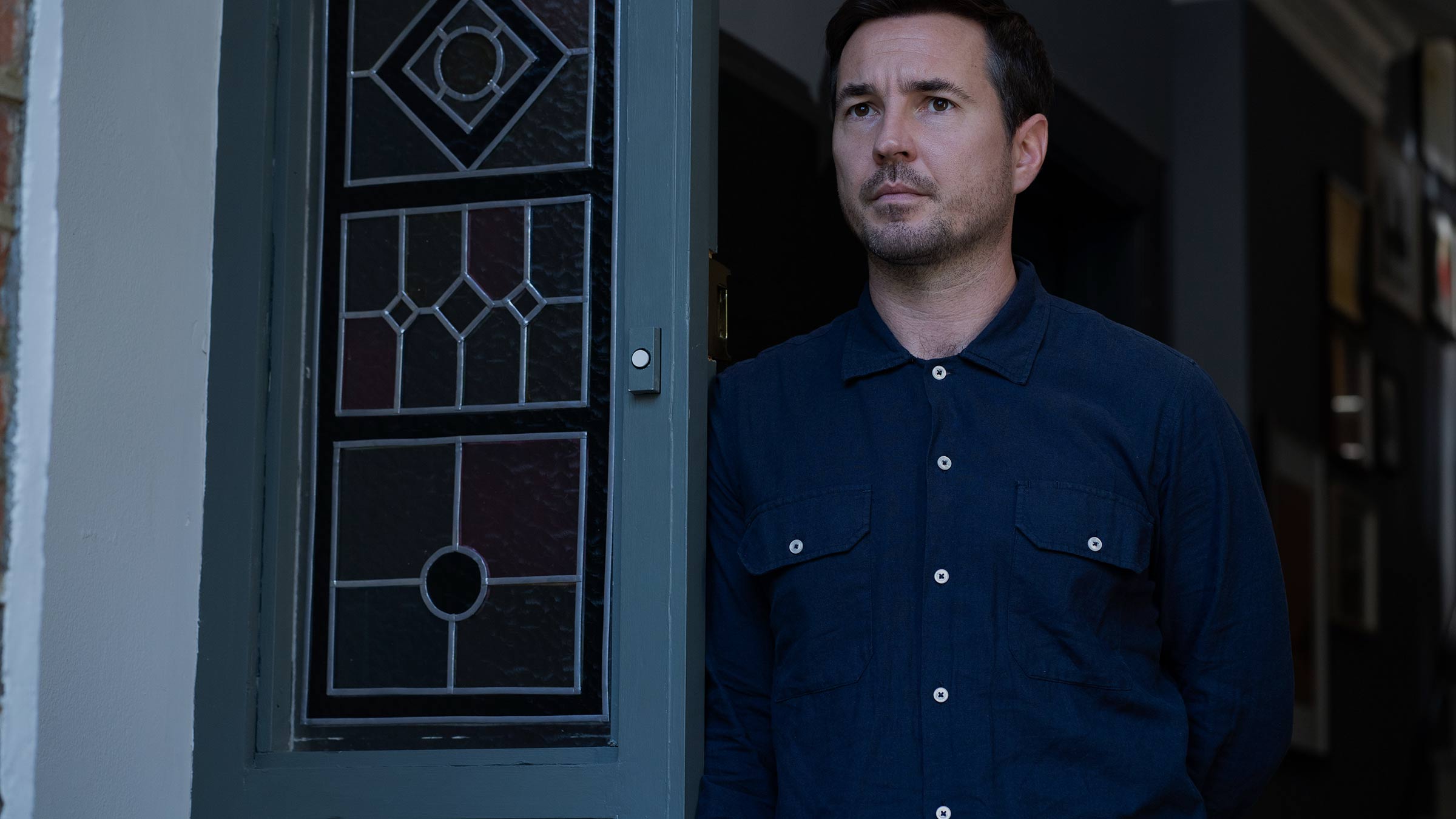 The cast and creative team, including Martin Compston and Tuppence Middleton, tell us why the new ITV series will not make you feel at home
By Laura Rutkowski, Senior Staff Writer
"Our house, in the middle of our street, our house, in the middle of our…" You know the song. It's a happy song about a happy house that's bursting with bodies and energy, and full of memories. Yet, what happens when a house becomes a hindrance, when a house no longer feels like a home?
That's the premise of new crime thriller Our House, featuring a house that was once like the Madness song describes ("We would have such a very good time, such a fine time, such a happy time"), but not anymore.
Adapted from Louise Candlish's novel of the same name, which won Crime & Thriller Book of the Year at the British Book Awards in 2019, it taps into a very particular domestic fear of losing the life you've built – with the person you thought was the love of that life.


All is not well at number 91. Fiona "Fi" Lawson (Tuppence Middleton, Downton Abbey) arrives at the front door of her beautiful house, only to find a couple there acting like they own the place – which, apparently, they do.
All has not been well at number 91 for a while. When Fi catches her husband Abraham "Bram" (Martin Compston, Line Of Duty) cheating with her friend and neighbour Merle (Weruche Opia, I May Destroy You), she kicks him out.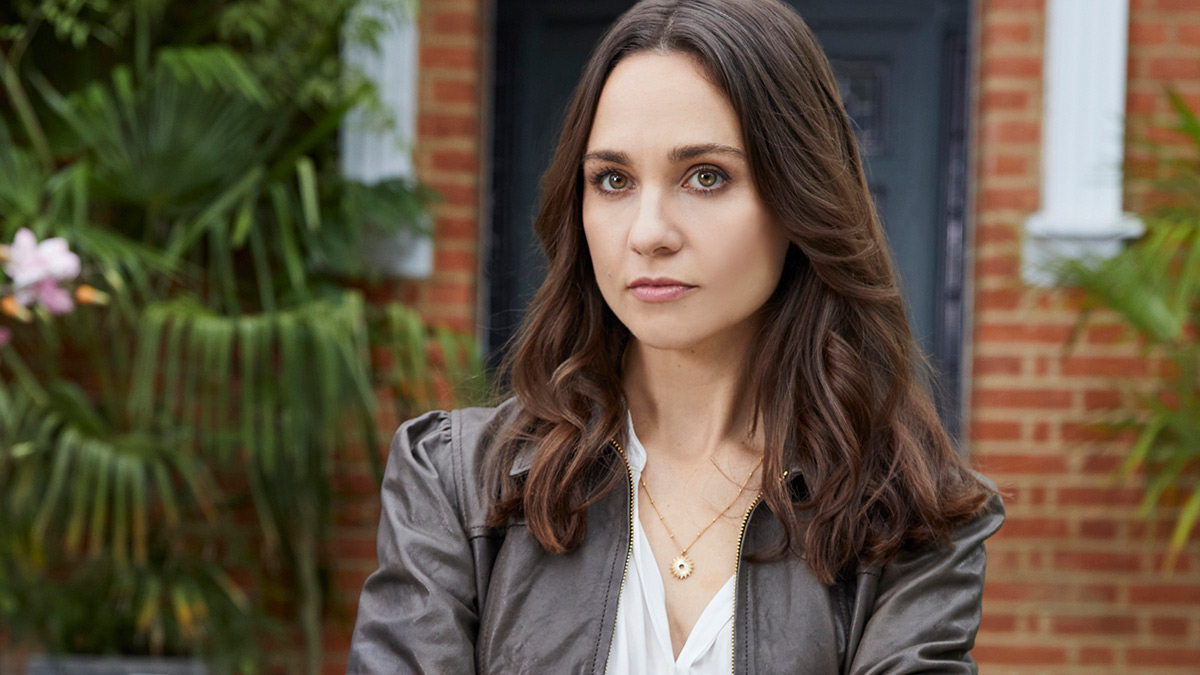 Are you team Fi (Tuppence Middleton)?

They reach a "bird-nesting" agreement, where they take it in turns to stay in the house with their two sons Leo and Harry, while also renting out a small flat. The boys never leave, so things stay as consistent for them as possible while Fi and Bram navigate their strained relationship.
Despite their estrangement, Fi never agreed to sell the house, but Bram is unreachable and this new couple is brandishing the keys to their house. As the mystery unravels, the story is told through flashbacks of happier times (the kind Madness sung about), not-so-happy times and their current predicament. In the present, Fi seems to have moved on with Toby (Rupert Penry-Jones, The Drowning) and Bram finds company with the alluring Wendy (Buket Komur, Honour).
Before Our House airs on ITV, here are five things the cast and creative team told us about the show…
1. The series features contrasting storylines and timelines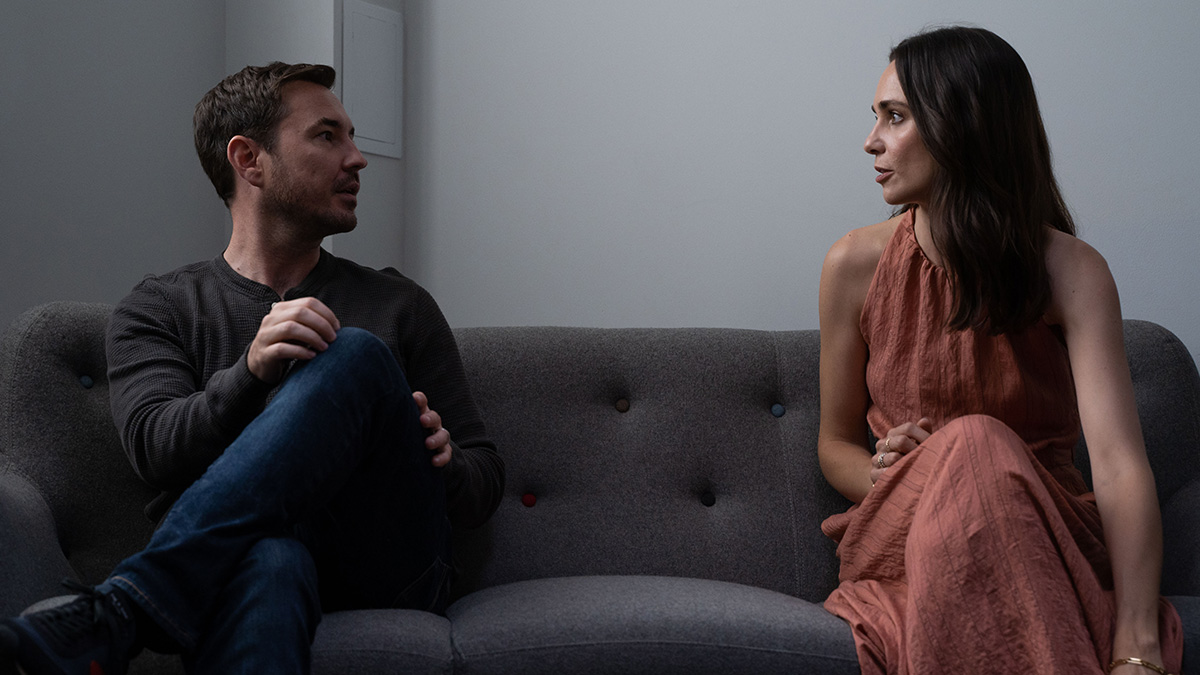 The space on that sofa speaks volumes...

Tuppence Middleton: You have the present-day thriller, which unravels and becomes more and more incredible as it goes along, and then you have this tragic love story charting the breakdown of this relationship. It was a real balancing act of trying to work out where I was in this character's headspace at a certain time, because a lot of what happens to Fi during the course of the four episodes is really quite awful, and awful in different ways.

2. Martin Compston makes his unlikeable character… likeable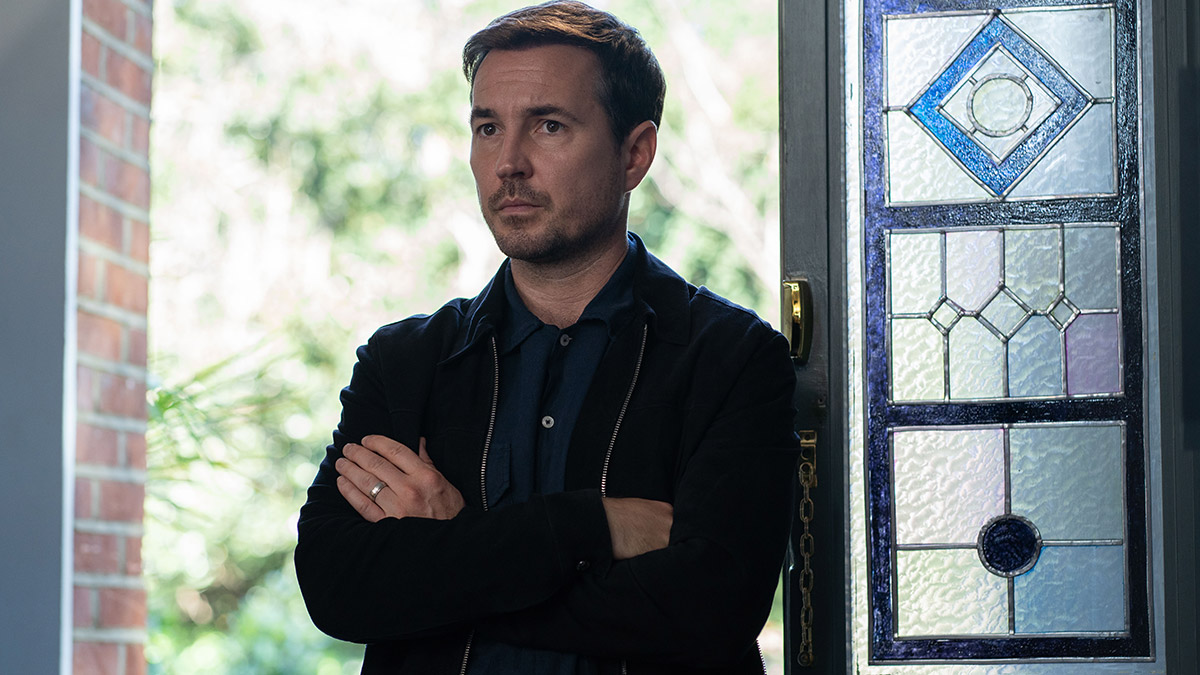 Or are you team Bram (Martin Compston)?

TM: It was really nice to have two very different characters for Fi to interact with, and two very different actors. The genius thing about the casting is that Bram is hard to get onside with on the page sometimes, but then you cast someone like Martin, who's a great actor, but also so likeable as a person, so despite the things he's doing, you still want to like him.
Martin Compston: Bram is a guy full of contradictions, which is always fun to play. When I play any character, I always try to find a bit of the sympathy. Bram gets himself in these really morally shocking situations, but you kinda have to be rooting for him, and him and Fi, otherwise there's no sympathy from the audience and nobody cares what happens to him.
Bram genuinely adores his kids. That's his one real redeeming feature. We were really lucky with the kids that were cast [as Leo and Harry], Tommy [Finnegan] and Casper [Knopf].
We'd be playing football or playing games and we became like a wee team. Tommy's a big Arsenal fan and I know Kieran Tierney a bit, so he sent a video saying good luck. That got me the cool dad points pretty quickly.
Buket Komur (Wendy): Martin is a bit of a national treasure. I think I told Martin this on the second day, but I studied his first film Sweet Sixteen for my A-Level Film Studies class.
MC: It makes me feel very proud and very old.

3. This is Buket Komur's first supporting role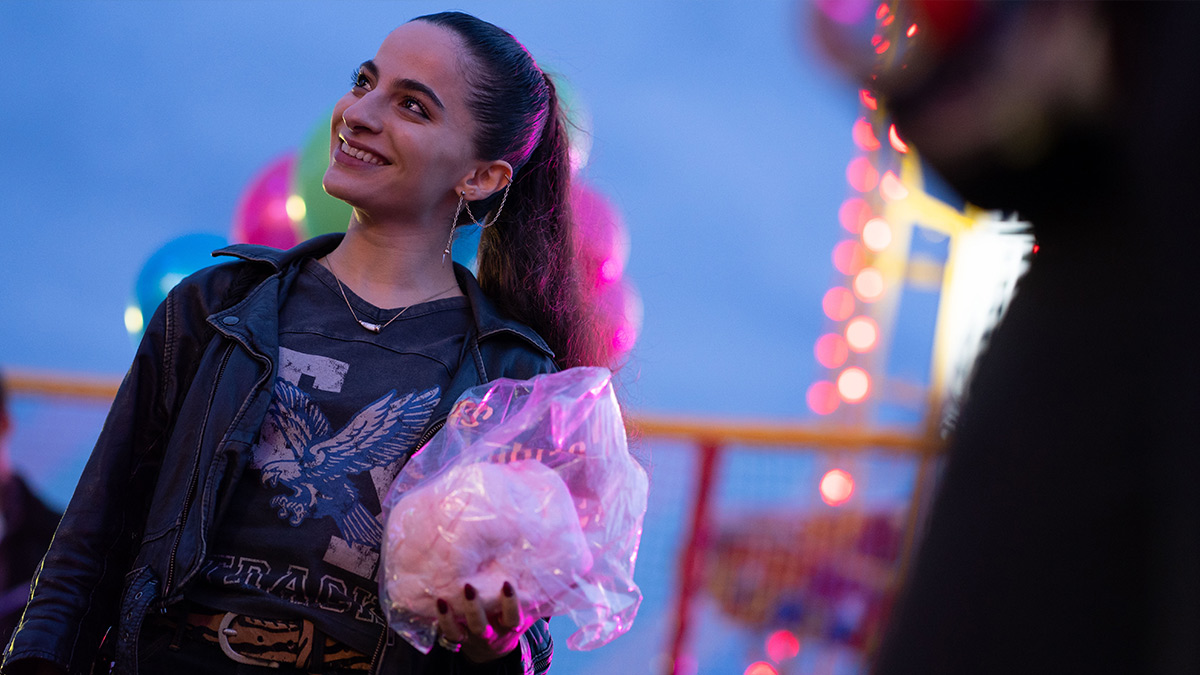 Wendy (Buket Komur) only looks as sweet as that candy floss

BK: The darkness Wendy carries opposes a lot of the other characters in the show. It's a very picture-perfect middle-class life and she charges in and disrupts everything. Wendy has a very specific vixen, dark look. She's in leather a lot of the time and eyeliner and tattoos, so we spoke about how it had to be an impactful moment to start this chapter of Bram's life. She had to feel a bit like an explosion.

4. Louise Candlish was on board with her novel being adapted to suit a TV series
Simon Ashdown (writer): Louise was absolutely brilliant and I don't think that's always the case. It's probably quite a difficult thing to write a novel and have someone adapt it, but she was very pragmatic about it. At the beginning, I had two really long conversations with her where I wrote down loads of questions about the world and the characters and then talked them through with her.
Then later in the process, I would send her an email about a character. It could be something like a backstory, it could be what they wear. Two hours later, I'd get a really brilliant email back full of nuggets. We all really wanted to honour the book and keep true to what the central things were in the book.
5. "Property-porn" thrillers are here to stay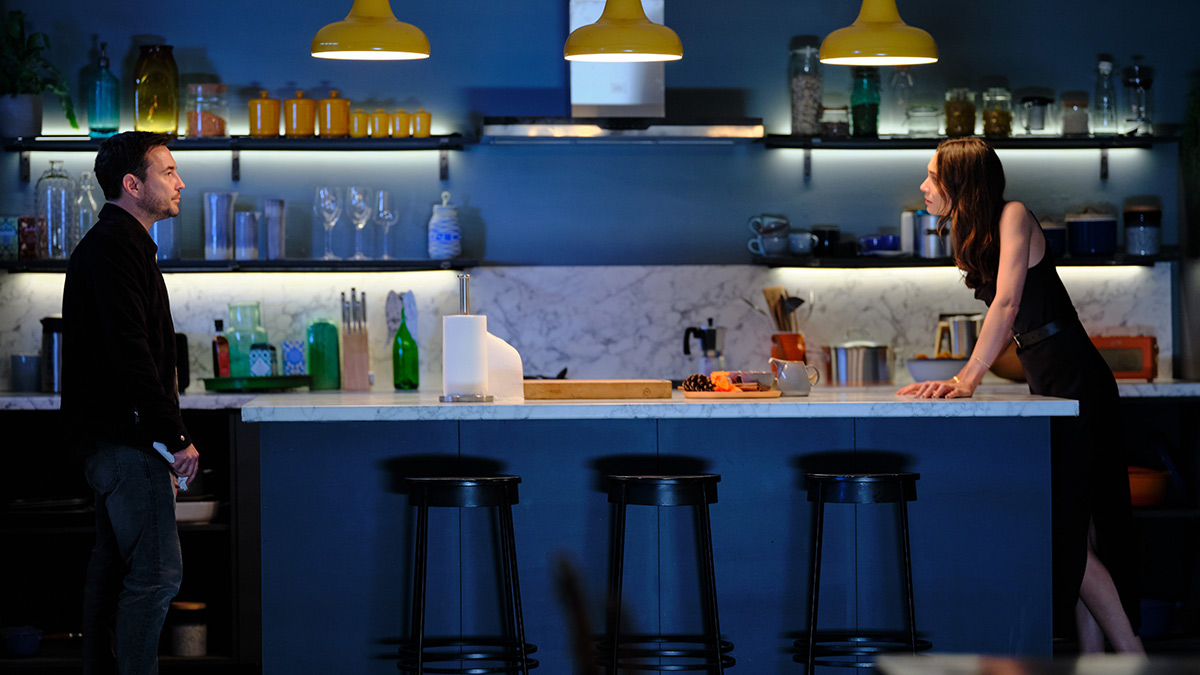 Home is no longer where the heart is for Fi and Bram

Tom Mullens (producer): We searched all over London. Then we found a house in Dulwich overlooking Peckham Rye, which is not that far from where Louise had imagined the house when she wrote the book. We saw this house and all of us just knew immediately we had our perfect location. It's this magical double-fronted house. It's an aspirational home, but it also feels like a family home, which is really important. Most of the interior downstairs is a set.
Belinda Campbell (executive producer): Our houses are so fundamental to our identities, so whenever you have a thriller about a house, it really taps into our central nervous system. It's just the perfect expression of all our hopes, dreams and insecurities.
It's also probably the most valuable asset that we own and so much is invested in it both emotionally and financially, so it's the perfect thing to put under threat. Stories about homes, families and relationships, and thrillers in that environment, are endlessly fascinating because of the relatability.
When is ITV's Our House on TV?
The four-part series Our House will air nightly on ITV/HD (CH 113/103) at 9pm from Monday 7 March until Thursday 10 March. It is also available in Apps & Games > ITV Hub.
TV channels: Channels, content and features available depend on your chosen package. Channel line-ups and content are subject to change at any time and to regional variations.
HD: HD TV set, V HD Box, TiVo box, Virgin TV V6 box or Virgin TV 360 box connected with HDMI cables required for HD channels. Number of inclusive HD channels depends on package.
ITV HD is subject to regional variation. ITV HD is not available where STV HD or UTV HD is available.
Catch Up TV: Catch Up TV content available for up to 7 days or up to 30 days after broadcast, depending on content.
Interviews: Any opinions expressed in interviews are those of the interview subject and not those of Virgin Media.