Skip to main content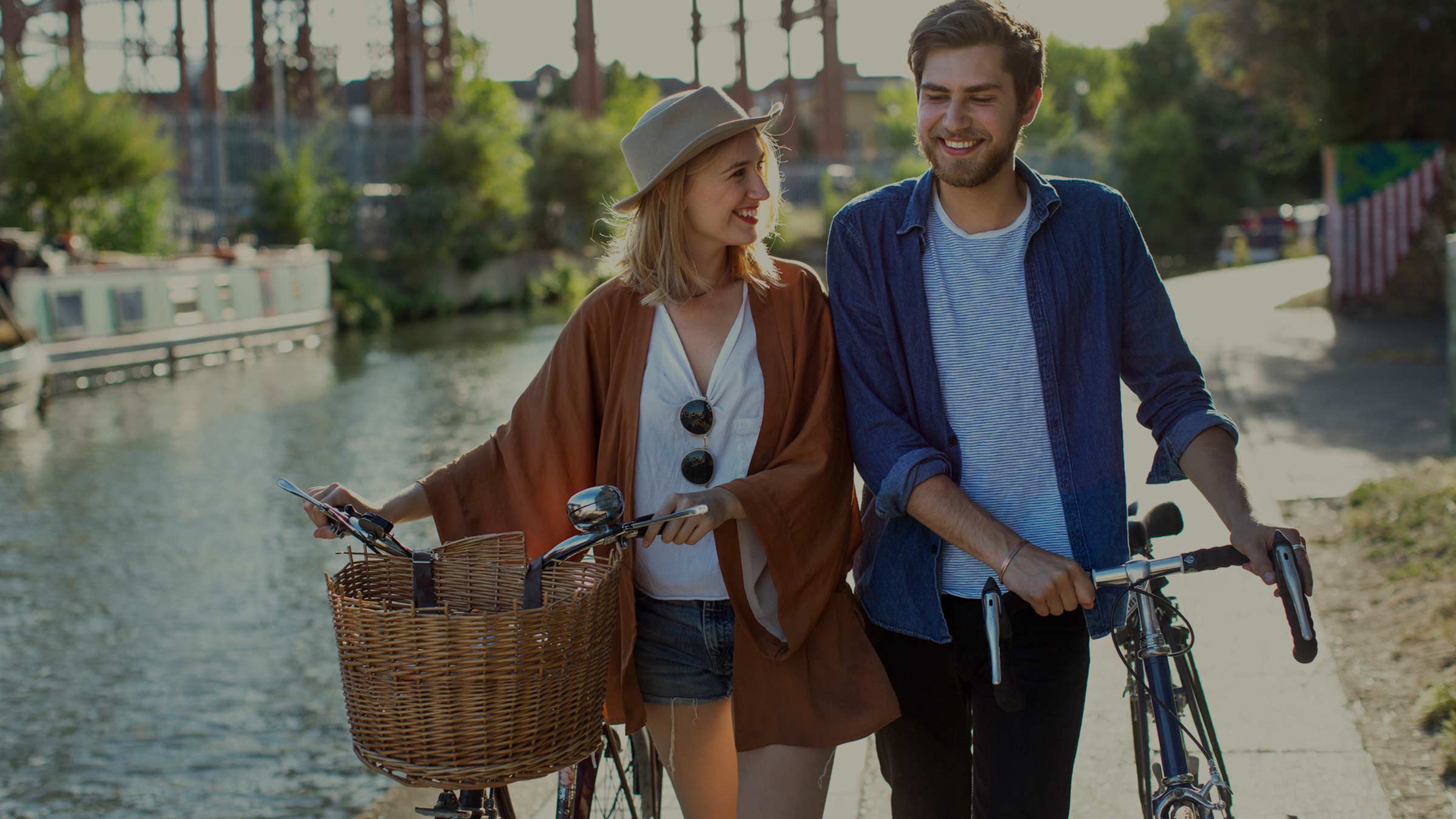 Freedom! We're actually allowed outside and able to do stuff again, but as we step beyond our front doors into the outdoors, we might need a little time to ease into being fully functioning members of society again…
By Laura Rutkowski, Staff Writer
During lockdown, people have rediscovered the joy of getting some fresh air in their surroundings, which they might never have properly explored before. However, due to individual circumstances, not everyone has been able to get out as much as they would like to. Now that we're being encouraged to meet up with people (safely and at a social distance of course) and are able to exercise to our heart's content, here's hoping our love for nature stays.
Also, if you're still a bit cautious about fully integrating into the big, wide world again, immersing yourself in all that lovely oxygen that plants provide for us is a great first step. London's Oxford Street, which is often the most polluted street in the world, and any sort of shops or restaurants can wait. Get up and moving – and outdoors – with these nature, fitness and even safety apps that are not only fun, but good for you as well!
1. Strava
You've probably already heard of Strava, the app that runners, cyclists and swimmers swear by. The activity tracker syncs with most devices so you can view your progress, as well as the distance, time and calories burned on your routes. You can also view your stats in comparison to other users on the same routes and give "kudos" to reward individual efforts.

2. PlantSnap
This app can successfully identify 90% of plant species in the world, all with the click of a button! Simply take a picture of a tree, mushroom, succulent or cactus you're curious about while the technology does the rest of the work for you. On the Social Feed, connect with 35 million users from over 200 countries to share your discoveries.

3. Pokémon GO
If you thought you had to actually go outside to play Pokémon GO, that's not the case. To adapt to lockdown, the game added free daily rewards, Remote Raid Passes to join nearby Raid Battles and a daily guarantee of catching a Pokémon – all to be enjoyed without leaving the comfort of your own home. With Pokémon GO Fest coming up on July 25 and 26, developer Niantic is bound to have some more tricks up its sleeve. Make sure you look up every once and a while too, because Team GO Rocket are invading via hot air balloons!
4. Komoot
Whether you're a hiker or a biker, plan your route with Komoot. View surface conditions, difficulty level, distance and elevation and even add your preferences, like silent trails for example. Before setting off, download your route so you don't need mobile signal to use the app. Komoot's turn-by-turn voice navigation is reliable and unrivalled to make arriving at your destination as easy as possible.

5. what3words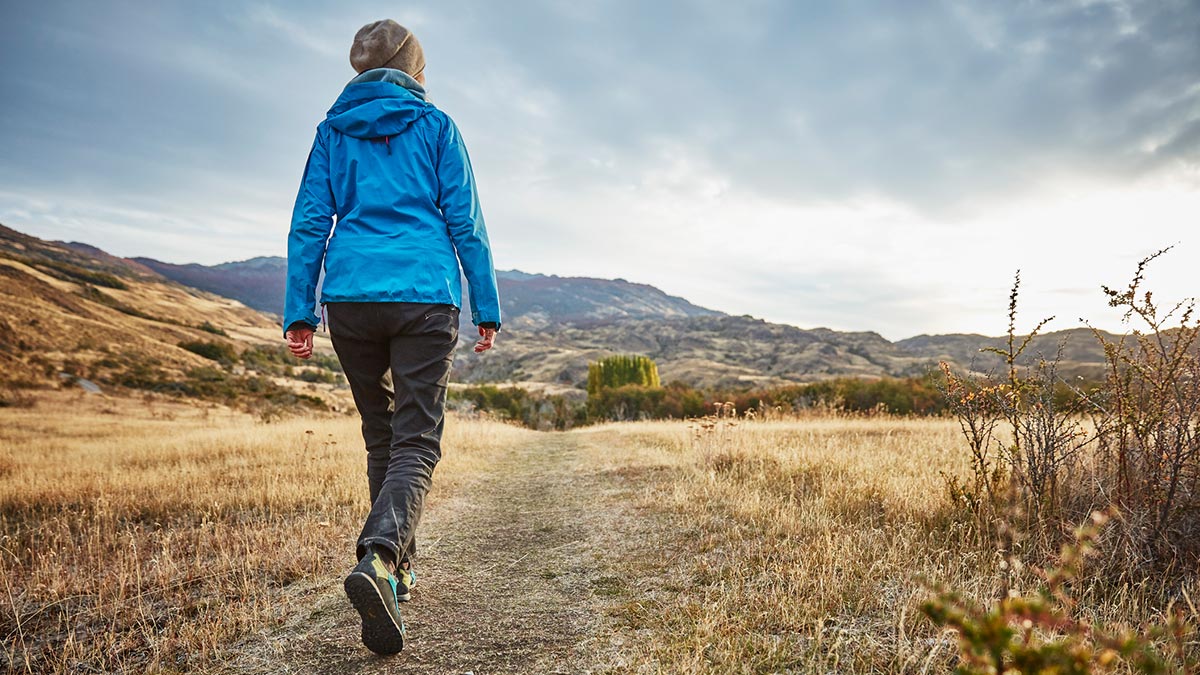 Take a hike!

what3words is an incredibly clever invention. It assigns each 3 metre square in the world a unique three-word address. For example, what3words' London headquarters is ///filled.count.soap. These addresses never change and are as accurate as GPS coordinates. It has a whole range of practical uses, including giving precise directions or allowing emergency services to find someone in a location that's hard to reach or describe, such as a forest.


6. Rain Alarm
Sometimes you just want to know whether or not to pack an umbrella (the answer is always yes, by the way)! This app does exactly what its name suggests and alerts you to oncoming rain in real-time. It also literally notifies you with a vibration or sound. Figure out how far off a storm is and what direction it's coming from before you run for cover, whip out your brolly or decide to embrace it, The Notebook style.


7. Mountain Project
With 222,898 climbing routes available, you'll never run out of new areas to explore. The user-generated database allows you to download information for crags (steep cliff or rock faces) that you can access offline. Browse photos, comments and ratings and then get a grip!


8. MSW Surf Forecast
Surf's up! Check out long-range surf forecasts (seven days for free users, 16 days for Pro users) for thousands of beaches globally to find out when's the best time to catch the waves. More than 150 live webcams show you what to expect before you put your swimsuit on, while a star rating summarises the conditions, surf and swell size, wind speed and direction and air and water temperatures.


9. Ramblr
You always think you'll remember every trip you take, but more often than not, you don't – unless you write it down. Ramblr, a mobile journaling app for hiking and mountaineering, does that for you by recording your route and your statistics, including average speed, distance travelled, and highest point, as well as logging geotagged audio, video, pictures and text. Easily revisit your journeys and share them with other Ramblr users.
10. UVLens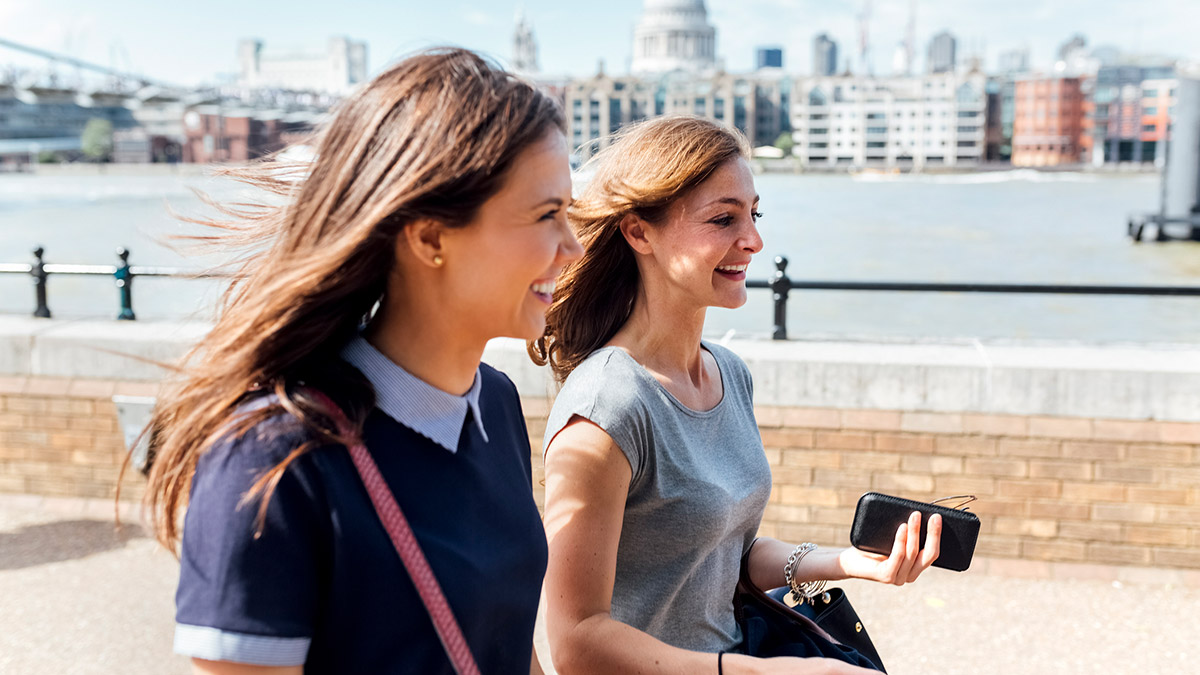 If only the app could apply the sun cream for you...

The sun's ultraviolet radiation is what causes you to burn, leaving lasting damage to your skin. With UVLens, plan the best time to go outside, how long you can spend in the sun without sun cream based on your skin type and get reminders for when you need to reapply. The interface features handy warnings, including "You could burn in X minutes" and "You are protected for X minutes." Since the British public tend to underestimate the British sun, everyone should download this as soon as possible.


11. TreeTalk
This isn't an app as such, it's an online mapping tool specific to people living in London, but due to popular demand, we're sure it'll start being rolled out in other cities soon. Just enter your address or postcode and TreeTalk will generate a personalised walk for you around your area. It identifies more than 600 species of trees in the capital, grouping them into gold, silver and bronze categories to indicate their rarity (with gold being the most rare). Since lockdown was enforced, visitors to the site increased by 50%. In May alone, there were 16,000 user requests for personalised tree walks.


12. Cairn
Cairn puts safety first by showing you where you'll receive mobile signal when you're outdoors. It also lets you send a trip plan to your contacts and if you haven't arrived when you said you would, they're notified and sent your last location on a map. And always remember the buddy system!


13. Star Walk
This is like a planetarium in your pocket, showing you which stars and constellations are overhead at any given moment. Just point your phone at the sky, then study up on your stargazing so that soon you won't need the app at all.


14. Transparent Earth
Instead of looking up into the night sky, look down into the depths of the Earth to see what is essentially just beneath your feet. Cities, continents and oceans are just a tap away. Hey, look, it's Antarctica in your living room! No wonder it's always so cold in there…


15. Geocaching®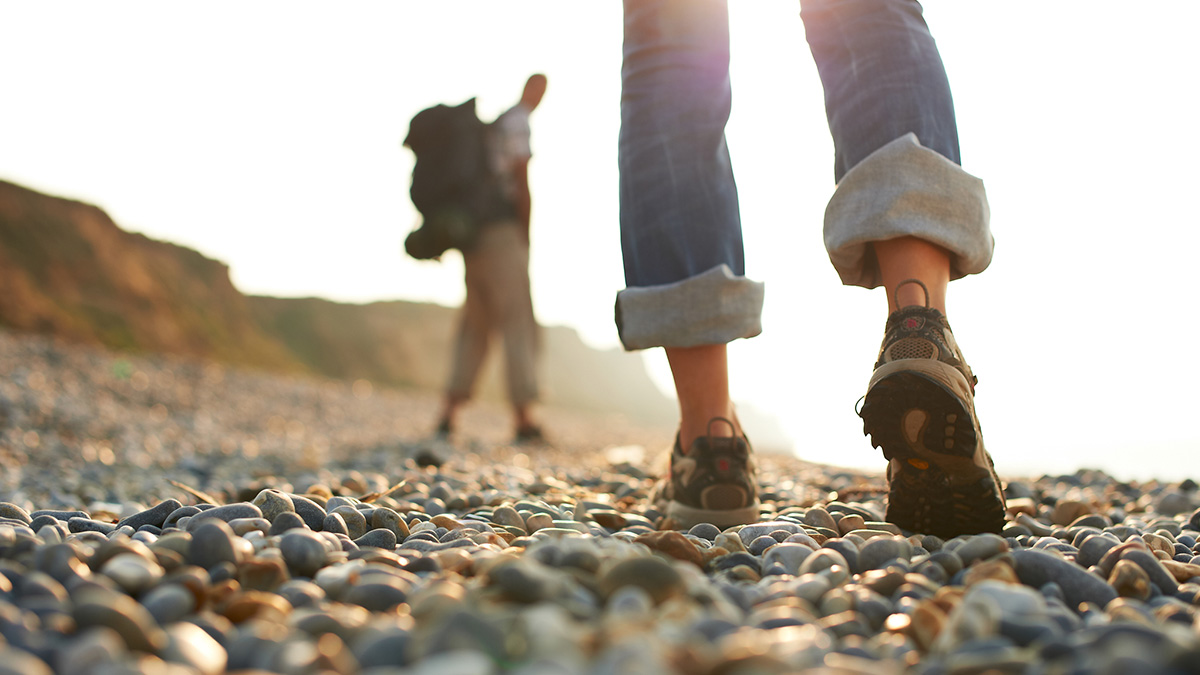 "Should we be looking for a giant "X" to mark the spot?"

If you love treasure hunts, this is the app for you! Millions of containers called geocaches are hidden all over the world and it's up to you to go on an adventure to find them. Use a map, compass or driving directions to hunt them down and message other players for hints about their whereabouts.


16. First Aid by British Red Cross
No internet connection is required to access the useful step-by-step advice hosted on the British Red Cross' official first aid app. Find out how to deal with the most common emergencies, from severe weather to road traffic accidents, through videos, instructions, animations and tips. You can even quiz yourself to find out how much you've learnt.


Stay connected
From handy show recommendations to little WiFi wins, we're bringing together a few things to help make more time at home feel a bit easier.