Skip to main content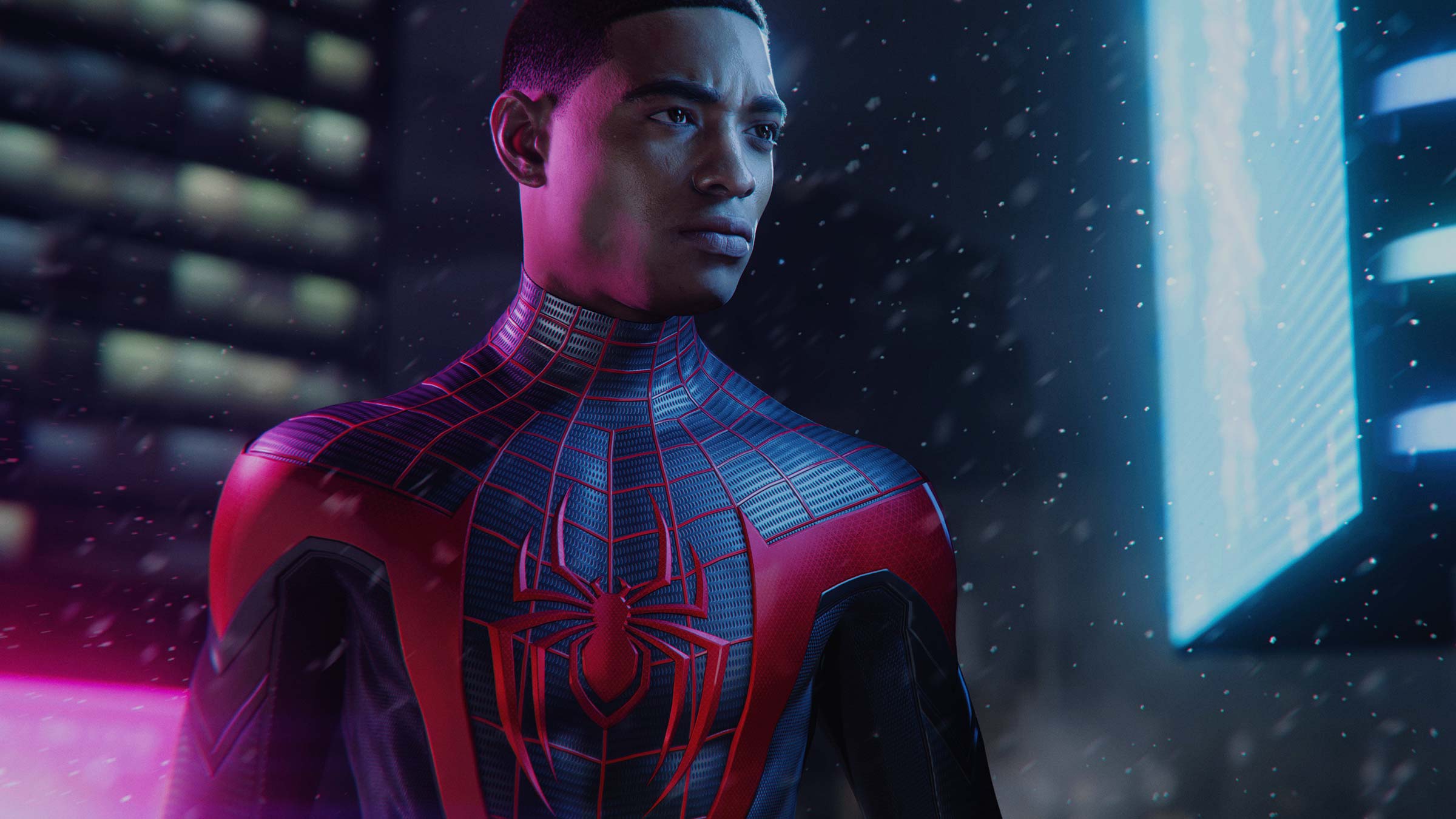 Is your Spider-Sense tingling? It should be, because Marvel's Spider-Man: Miles Morales is just one of the many new PlayStation 5 games you have to look forward to
By Laura Rutkowski, Staff Writer
Sony introduced the new PlayStation 5 console yesterday, revealing it will be going on sale later this year. This comes seven years after the launch of the PS4.
It emanates a blue glow and features a black core, surrounded by a white curved outer design. The new piece of kit will deliver improved visuals and has a customised hard drive that will significantly reduce load times.

During the pre-recorded video stream, 28 upcoming games were unveiled. Here are 13 you should get excited about, complete with trailers that pack a serious high-def punch.

1. Marvel's Spider-Man: Miles Morales

This isn't a sequel, but rather an expanded remaster of 2018's Marvel's Spider-Man on PS4. Miles Morales, an Afro-Latino teen, fronts the game as your friendly neighbourhood Spider-Man. The character of Morales was created in 2011 and was seen in the incredible film Spider-Man: Into the Spider-Verse, which is set to receive a sequel in 2022. Familiarise yourself with the part and get web-slingin'!

2. Oddworld Soulstorm
The follow-up to Oddworld: New 'n' Tasty tells a much darker tale than the first time around. Although Mudokon Abe defeated Molluck the Glukkon, now he and 300 other Mudokons are left without food, water or a home. Just one look into Abe's big, searching eyes and you'll be compelled to help him navigate this newfound freedom that isn't really free.

3. Ratchet and Clank: Rift Apart

Everyone's favourite Lombax and robot duo are back at it again in an interdimensional adventure, where they can jump from planet to planet using rifts. Fans have gone wild for a seemingly female Lombax at the end of the trailer. As female Lombaxes don't have tails, this currently unnamed new character could actually be transgender or non-binary.

4. Sack Boy: A Big Adventure

One of the original PlayStation heroes returns in this fun and colourful 3D game, where you can play solo or with friends.

5. Deathloop
Two assassins try to outwit each other on the island of Blackreef, where they're stuck in a time loop. Colt has to kill eight targets before midnight or the loop resets, meanwhile Julianna's job is to protect the loop and kill Colt.

6. Pragmata

The trailer features a suited figure and a young girl, who leave behind a destroyed Times Square and somehow end up… on the Moon. Consider us intrigued.

7. Horizon Forbidden West

The visuals on this sequel to Horizon Zero Dawn look absolutely stunning, but what's not quite so beautiful is the state of the natural world. Aloy once again needs to prevent humanity from becoming extinct as a red weed infects the water supplies and destroys anything in its path. All-new machines and tribes elevate the game to the next level, with underwater exploration offering exciting new opportunities.

8. Demon's Souls

Fans asked and Sony listened – third-person role-playing game Demon's Souls has received a remake.

9. Resident Evil Village
This is the eighth instalment in the Resident Evil series and we don't know how they do it but, yep, it looks more terrifying than ever. Years after the Resident Evil 7 biohazard, Ethan Winters and Chris Redfield – both heroes, both haunted – come face to face.

10. Stray

Funnily enough, a lot of cats featured in the launches (Pragmata has a holographic one). In Stray, which was created by a two-person team, you play as a stray cat (that wears a tiny backpack) in a world where humans no longer exist, only robots. Roam the mean streets to uncover an ancient mystery. Who said the purrfect game doesn't exist?

11. Gran Turismo 7

VRRRRRROOOOOOOM! You know what it is, you know you want to play it, you know it's going to be shinier and sleeker than ever before. Do we really need to say more? Get ready to push that pedal to the metal!

12. Destruction AllStars

If you combined Destruction Derby, Rocket League, Overwatch and Fortnite, you'd get Destruction AllStars. The London Thunderdome hosts a demolition derby, where the characters are fearless, stepping into the arena with the cars.

13. Hitman III

Hitman III will be the final game in the World of Assassination trilogy, concluding Agent 47's story. Here's hoping he goes out with a bang – just not literally.