Skip to main content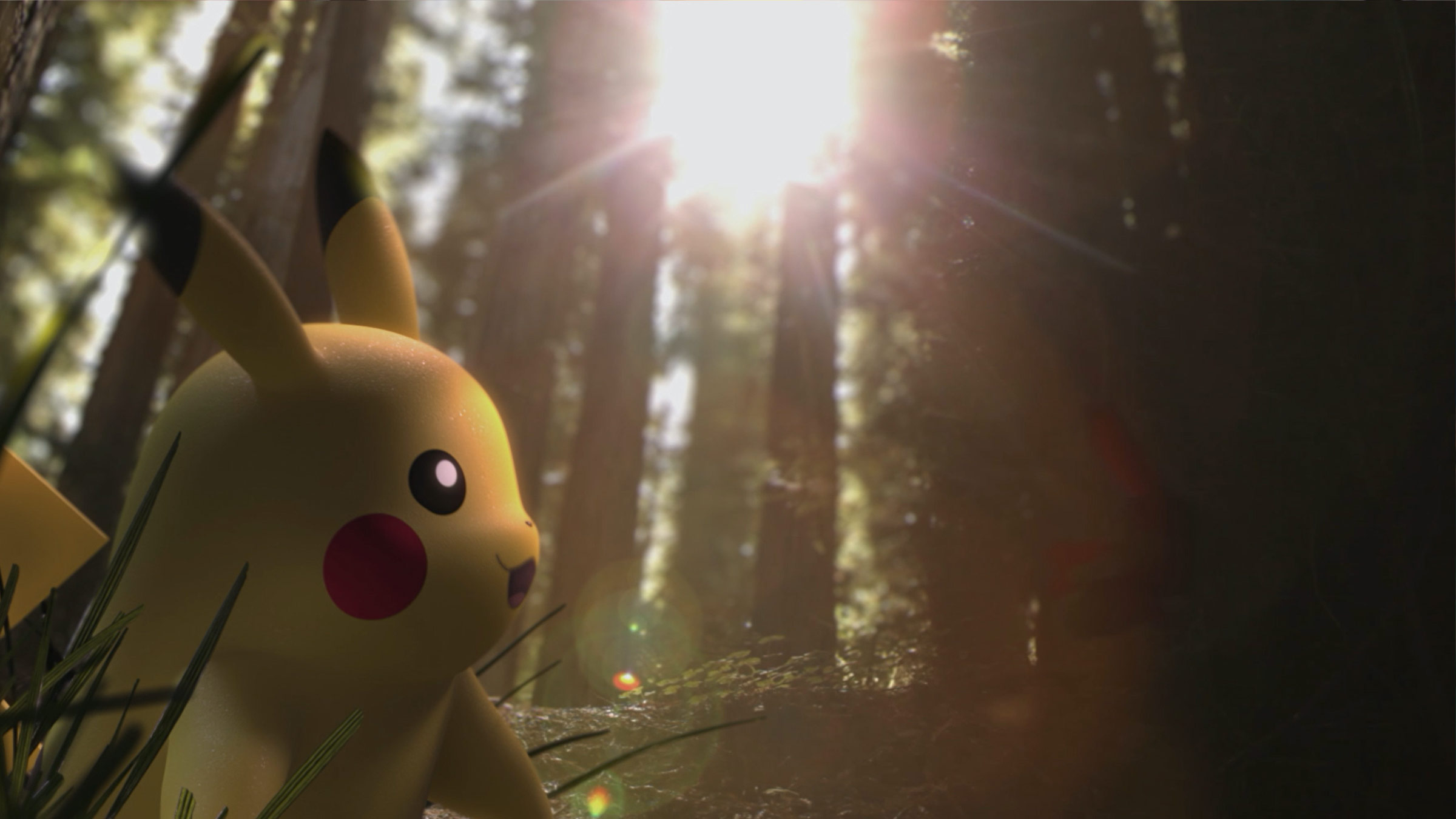 Way back in 2016, a little game by the name of Pokémon GO took over our hearts (and lives), and proved a huge step for augmented reality gaming...

By Jon Billinge, Writer
It was the mobile smash hit that had everyone and their nan scouring the local park for their very own Pikachu or Bulbasaur. You couldn't move for schoolkids testing out their latest find, or lowly souls trying (and failing) to trade off their 500th common Pidgey.
And it's still capturing the hearts of players today with its simple yet rewarding gameplay and adorable cast of critters, gloriously rendered in augmented reality (AR).
This July marks Pokémon GO's fifth anniversary, while this year marks the wider franchise's 25th! That's a whole quarter of a century since Pikachu and the gang first graced our screens in Pokémon Red and Pokémon Blue on the Game Boy (ask your village elders). You know the story since then; multiple games, multiple movies and a long-running anime series with the BEST THEME SONG EVER.
For many of us, Pokémon GO was our first foray into AR gaming, where digital 3D objects are rendered so as to appear in the physical world (when viewed through a screen). But in the time since it was released, a great many nifty AR games and apps have arrived to further blow our minds. Here, we round up the best on the block, plus scroll to the bottom of the page for some similarly mind-blowing Pokémon GO facts and stats.
Mario Kart Live: Home Circuit
Mario Kart. Overlaid onto your actual living room floor. In real time. If you're still reading and not scarpering to buy or play it on your Nintendo Switch then, well, you plumbin' well should be! In perhaps the best application of AR yet in video gaming (because Mario) you set up obstacles around your house to create a real-life course to race around.
Harry Potter: Wizards Unite
Also developed by Niantic (the developers behind Pokémon GO), Wizards Unite shares many of the hallmarks of GO. Players must physically travel to explore the game's map, fight dark wizards and vanquish foul beasts. If only you could clip a digital version of Malfoy around the ears. Sigh…
Zombies, Run!
Belonging to the surely not real "exergame" genre (the mere utterance of which has us in a cold sweat), this avoid-em-up is actually an AR treat to behold for the physically inclined. You'll run, you'll jump, you'll probably get munched, as you use your mobile to identify hordes of rapidly approaching undead, and more importantly, the opposite direction in which to run.
The Walking Dead: Our World
OK, OK. We realise that's two zombie games on the list, but you'll be thankful when you're Usain Bolt-ing away from those wily walkers on the miniscule chance a zombie apocalypse really does happen. Plus, you can actually play this embodying the mannerisms and coolness of TWD's Rick Grimes, Michonne Hawthorne, or Daryl Dixon. You know, more than you already do in normal life.
Check out all the Big Numbers of Pokémon GO