Skip to main content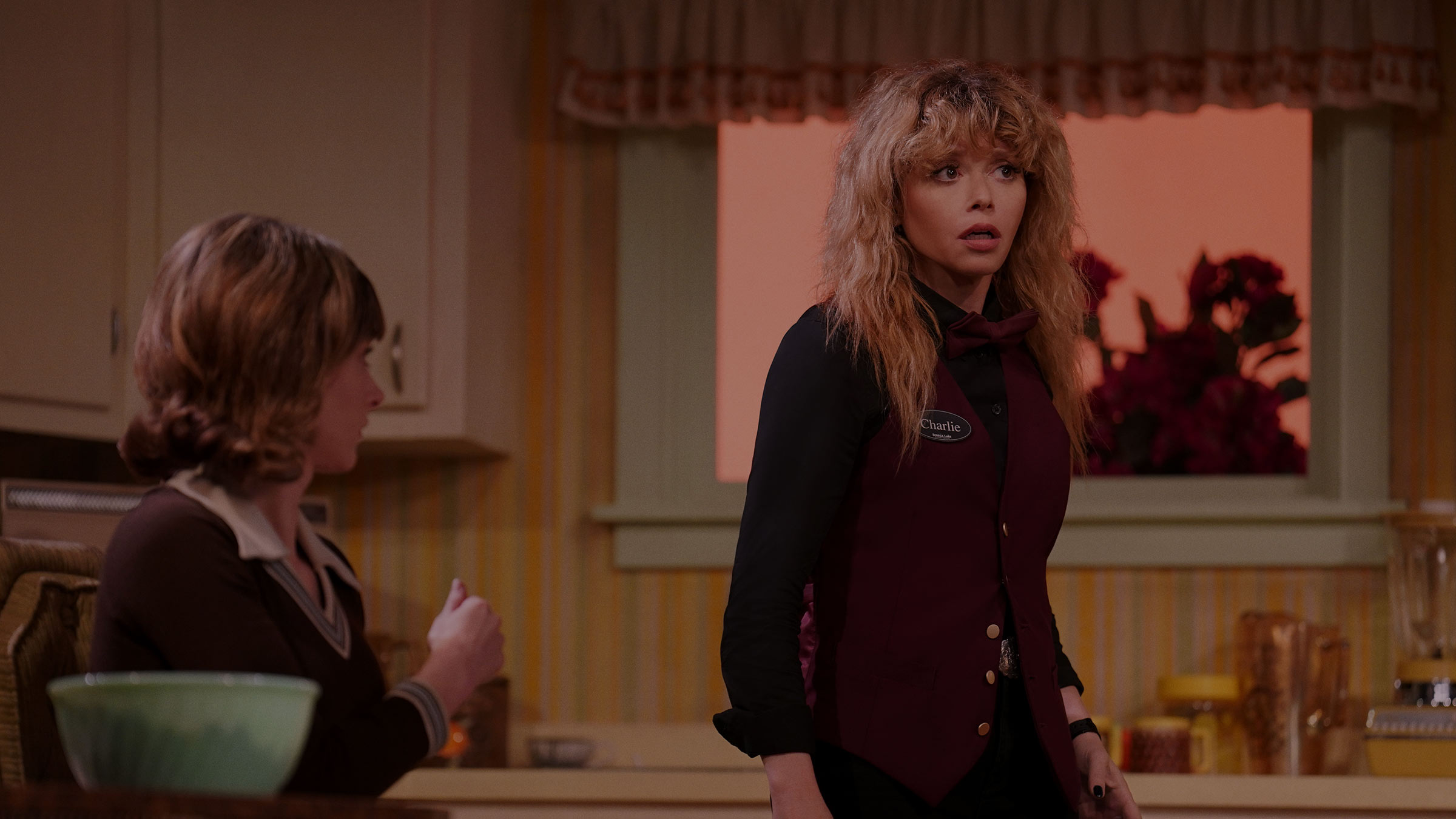 Natasha Lyonne stars as an accidental sleuth with a gift for spotting lies in Poker Face, Sky Max's new murder mystery series from the creator of Knives Out
By Chris Miller, Feature Writer
Some say there are just seven basic plots, but if you look at telly schedules, you'd be forgiven for thinking it's just one: there's been a murder, and someone's got to solve it. From Diagnosis: Murder to Murder, They Hope, the body count on TV is high, and so is the number of sleuths – both professional and amateur – Sherlocking their way along the path to justice.
But despite all the competition, Poker Face, Sky Max's new 10-part murder mystery series, grabbed our attention. Casino waitress Charlie Cale has an uncanny ability to tell if someone's lying, which might sound like a good thing. But in the shady world of gambling, it soon gets her in trouble and her friends into, well, being dead.
Charlie is forced to go on the run – but she can't outrun the drama. Trouble keeps finding her, in the form of, you guessed it, murder. And only her remarkable talent can get her out of it…
We're intrigued – and not just by Charlie's mysterious truthy gift! Here are all the reasons we're all in for Poker Face.
When is Sky Max's Poker Face on TV?
Poker Face begins on Sky Max HD (CH 111) and Sky Showcase HD (CH 109) at 9pm on Friday 26 May. All 10 episodes will be available in On Demand.
1. It's an inverted mystery series
In other words, not a whodunit but a howcatchem. Viewers get to see the murder at the start of the episode, and the fun comes from seeing how the killers give themselves away – or more to the point, how Charlie catches them out. This format has been used in various detective stories including Dial M For Murder, episodes of Monk and Criminal Minds, and recent Netflix hit The Sinner but it's synonymous with one of the GOAT detective shows, Columbo. And boy, do we miss Columbo.
2. Natasha Lyonne stars as Charlie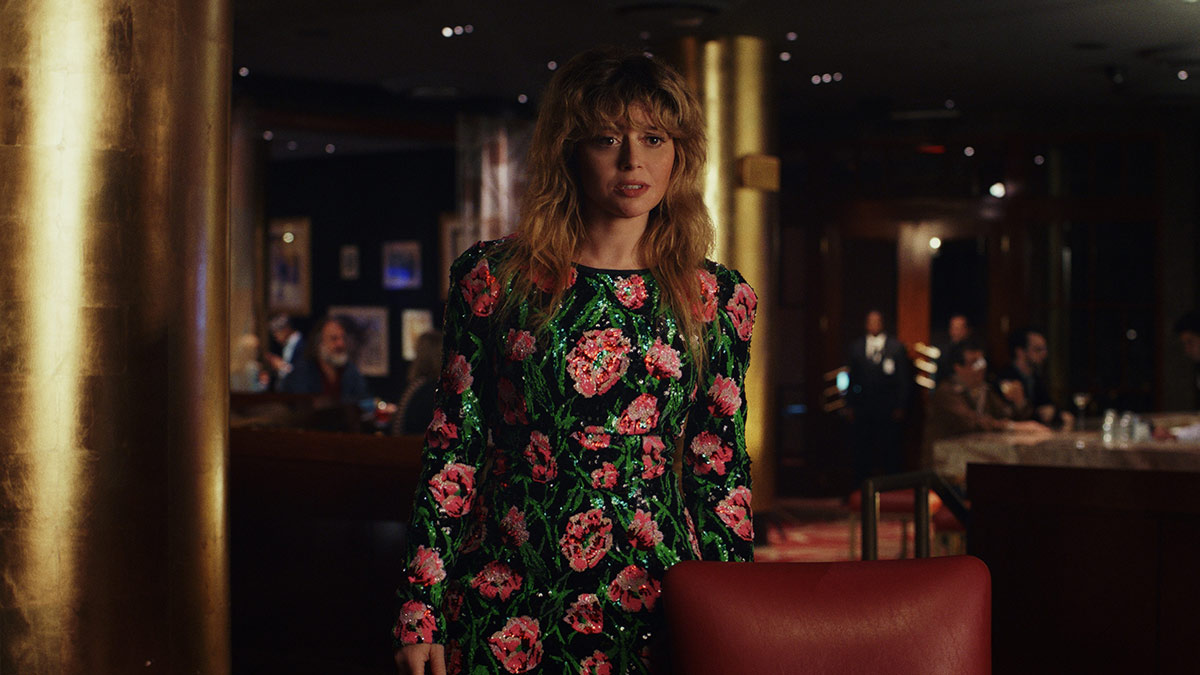 Lyonne first established herself as a charismatic and witty screen presence in 90s indie flicks like The Slums Of Beverly Hills and But I'm A Cheerleader. More recently she's starred as smart-mouthed Nicky in Orange Is The New Black and that was followed by her pièce de resistance, Russian Doll, which she co-created and starred in as a woman who keeps dying at her 35th birthday party.
Russian Doll is bizarre and brilliant, and Lyonne holds it all together with her scruffy, world-weary manner and rasping voice. In fact it's a style you might call BCE: Big Columbo Energy.
3. Creator Rian Johnson is the modern master of mystery
Johnson arrived on the movie scene with the outstanding neo-noir Brick in 2005, and has also written and directed comic mystery caper The Brothers Bloom and sci-fi puzzler Looper.
But it was 2019's Knives Out that proved his top-class mystery credentials: its starry cast, twisty plot, idiosyncratic detective (Daniel Craig with a syrup-thick Southern accent) and leftfield quirk – key witness Marta (Ana de Armas) cannot lie without vomiting – combined to produced a breakout hit, and earned Johnson an Oscar nomination and a two-sequel deal with Netflix.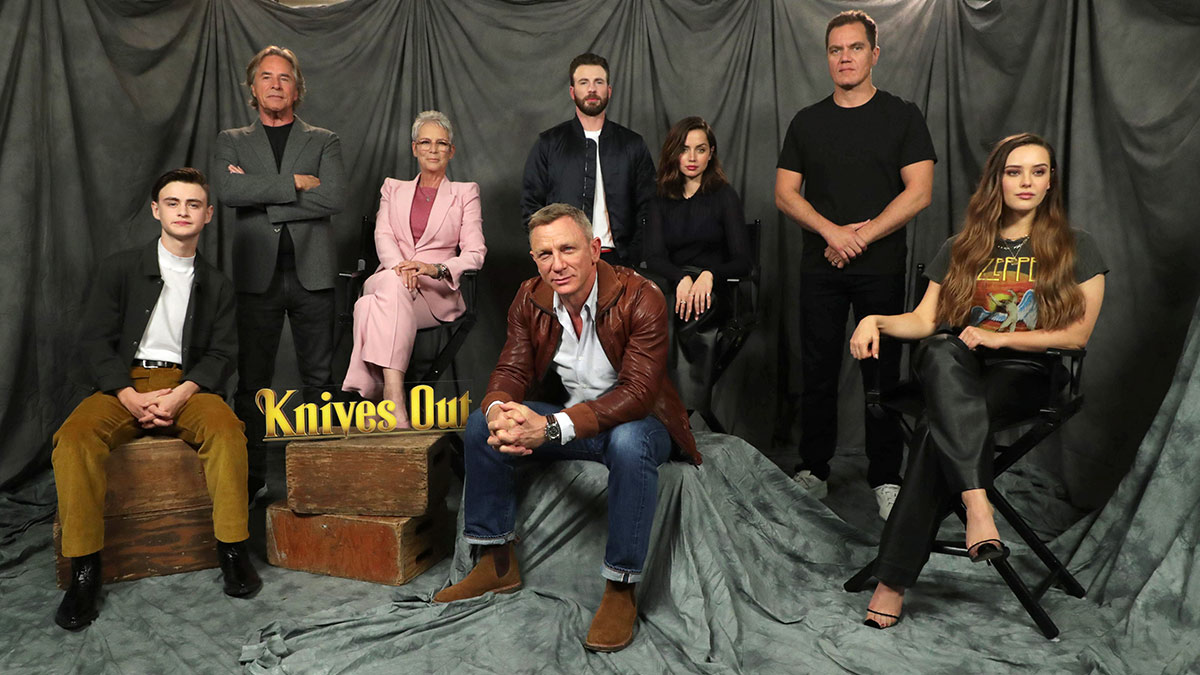 Fun fact: Johnson also directed "Ozymandias", the fifth-season episode of Breaking Bad that holds a unique 10/10 rating on IMDb and has been acclaimed as the greatest episode of television ever.
4. You can play "Spot the Rian Johnson collaborator"
It's a treasure trove of treats for Johnson fans. Joseph Gordon-Levitt, who starred in both Brick and Looper, pops up in episode 9 (one of four directed by Johnson) as a wealthy crook who violates his house arrest. Noah Segan plays the local sheriff investigating Charlie's casino – he's worked with Johnson multiple times, from Brick to last year's Glass Onion: A Knives Out Mystery. And you may not immediately recognise K Callan as a retirement home resident in episode 5, but she – under layers of make-up – played silent centenarian Great-Nana in Knives Out.
5. The list of guest stars is insane
Much like its spiritual parent Columbo, Poker Face is rich with top-class guest stars. The appearance of Johnnson's buddy Gordon-Levitt (star of The Dark Knight Returns, Inception, 500 Days Of Summer and more) was no surprise, but here are a few more of the big names on the cast list…


An Oscar winner for The Pianist, Brody has more recently been seen in The Grand Budapest Hotel, Blonde, The French Dispatch and Peaky Blinders. He plays Sterling Frost Jr, owner of the casino where Charlie works.


Sevigny broke through in the mid-90s with the controversial Kids and became an indie icon with movies like The Brown Bunny and Lizzie before appearing in season 2 of Russian Doll. Her character Ruby Ruin is the singer of a rock band whom Charlie befriends.


The Radio 1 DJ turned Hollywood actor put in a scene-stealing performance as rich girl Tahani in philosophical comedy The Good Place and starred with Jennifer Lopez in the romcom Marry Me. She's another rich girl here, the wealthy wife of a retired actor.


The Deep, 48 Hrs, Down And Out In Beverly Hills, Affliction, The Prince Of Tides, Cape Fear, Lorenzo's Oil, Angel Has Fallen… Nolte's been an A-lister for as long as we can remember. Poker Face casts him as a visual effects expert haunted by a mysterious drowning.


While on the run, Charlie comes into contact with various drifters including Morty, played by rising star Hsu, who was Oscar-nominated for last year's Everything Everywhere All At Once and has a lead role in the upcoming comedy movie Joy Ride.
And that's not all: look out for prolific character actors Ron Perlman (Drive, Pinocchio) and Luis Guzmán (Wednesday, Code Black), Hong Chau (recently Oscar-nominated for The Whale), The Big Bang Theory's Simon Helberg, 80s screen queen Ellen Barkin (Diner, Sea Of Love), Mean Girls principal Tim Meadows, and Cheers and Pixar legend John Ratzenberger among others.
Oh, and one more thing… The miffed casino owner has tasked his most ruthless henchman (Benjamin Bratt, Miss Congeniality) with the job of tracking down Charlie. Can she keep him at bay?
When is Sky Max's Poker Face on TV?
Poker Face begins on Sky Max HD (CH 111) and Sky Showcase HD (CH 109) at 9pm on Friday 26 May. All 10 episodes will be available in On Demand.
TV channels: Channels, content and features available depend on your chosen package. Channel line-ups and content are subject to change at any time and to regional variations.
HD: HD TV set, V HD Box, TiVo box, Virgin TV V6 box or Virgin TV 360 box connected with HDMI cables required for HD channels. Number of inclusive HD channels depends on package.
Catch Up TV: Catch Up TV content available for up to 7 days or up to 30 days after broadcast, depending on content.
On Demand: Content available to view depends on TV package. Time limits apply for viewing chargeable On Demand content – see virginmedia.com. Once purchased, all chargeable On Demand content must be viewed within 48 hours. Premium channels and upgrades must be kept for at least 30 days.