Skip to main content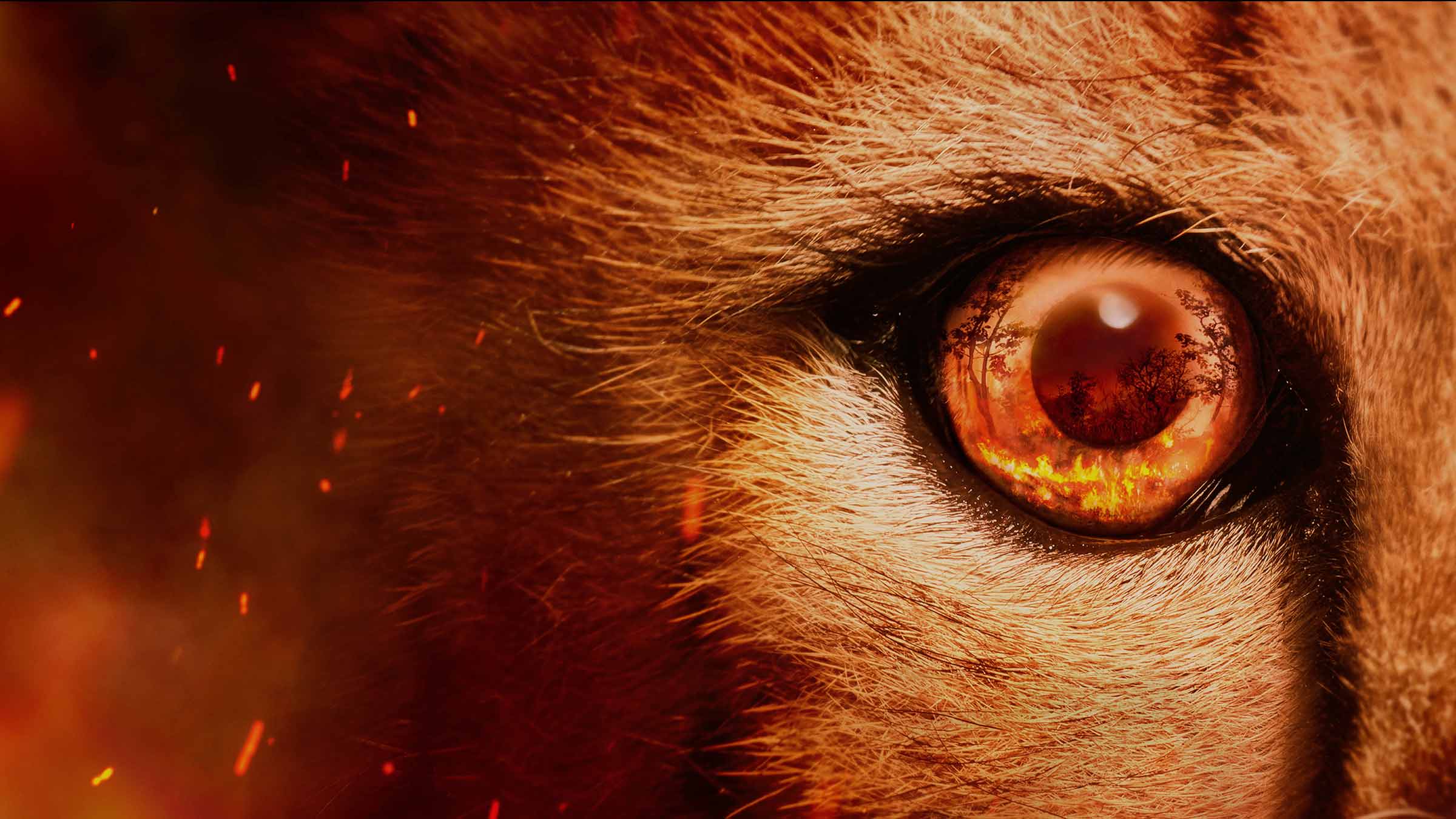 If you're a fan of all things Planet Earth, we've pulled together our top picks for the best nature docs – including Sky Nature's awe-inspiring new series
By Kat Romero, Writer
When it comes to the subject of a documentary, there is nothing more fascinating than our very own Planet Earth. From witnessing the wildness and wonder of untouched landscapes to inspirational and enlightening moments from the animal kingdom, there's always something to keep you gripped.
And there are few animals more captivating than some of the largest, most elegant and most dangerous mammals. New Sky Nature documentary series Predators focuses on five different hunters and their struggle to remain on top of the food chain as the world quickly changes around them.
Episode 1 takes us to Africa's Serengeti where cheetah brothers Luka and Nova are struggling to hold on to their territory after a bush fire. Facing exile, the brothers must use every weapon in their arsenal to survive and secure themselves a new home. Later episodes visit polar bears in Canada, lions in Botswana's Okavango Delta and pumas in the mountains of Patagonia.
While it can sometimes feel wrong if a series about the natural world isn't voiced by the legendary David Attenborough, we're sure fans will be excited to know that actor Tom Hardy lends his talents to the narration. Given the frenzy that occurred over his CBeebies Bedtime Stories appearance – it became the most popular to date – we're sure his famous drawl will keep viewers captivated when the series begins on Sunday 11 December.
And Predators is not the only show available on Virgin TV that can make you feel at one with nature. Here's our pick of some of the best shows that celebrate our wonderful world.
Surviving Paradise
Find it in Apps & Games > Netflix
Narrated by Bridgerton's Regé-Jean Page, this documentary series focuses on southern Africa and the many packs, herds and creatures who attempt to cope with the ever-changing seasons and fend off predators as they raise their young. The Okavango Delta, a vast oasis isolated from the rest of the world by desert, acts as a refuge and is built and maintained daily by its inhabitants. But from harsh droughts to changing landscapes, survival is a daily struggle.
Seven Worlds, One Planet
Find it in Apps & Games > BBC iPlayer
David Attenborough's involvement in a documentary is always a mark of quality. This series explores incredible tales of wildlife from each of the seven unique continents. In Antarctica, Weddell seals manage to grind the ice with no teeth, while starfish decorate the seabeds and crowds of penguins swarm any ice-free land. Meanwhile, Europe may be densely populated by humans but it is also home to some fascinating creatures – including grave-robbing hamsters who do battle with one another…
Extreme Animals: One Wild Day
Available now in Catch Up > Channels > Sky Nature
This incredible series follows some of nature's most fascinating creatures over a 24-hour period. The wild animals spend every day battling to survive against harsh conditions and deadly predators. In grasslands, we spend time with a very hot hippo and lions on their morning hunt, while in the jungle, we witness speedy lizards and cheeky monkeys. In the desert, a beetle enjoys a spot of morning yoga – and we catcha a glimpse of a monster of the night.
Down To Earth With Zac Efron
Find it in Apps & Games > Netflix
The Hairspray and The Greatest Showman actor travels the world with friend and food writer Darin "Ollie" Olien, searching for healthier and more sustainable ways to live. Over the course of eight episodes, the pair venture to Iceland, France, Costa Rica, Sardinia, Puerto Rico, London and Peru, learning about everything from renewable energy to our excess water consumption and meeting experts to discover whether there's a better way for us to exist.
March Of The Penguins
Find it in Apps & Games > Prime Video
This feature-length nature documentary follows the emperor penguins of the South Pole as they travel to their traditional breeding grounds to take part in their common mating rituals. Intrepid film-maker Luc Jacquet captures the magic of the journey, as the female transfers a newly hatched chick it gently to the male and makes her way back to the distant sea in order to nourish herself and also bring food back to her family.
When is Sky Nature's Predators on TV?
The series begins on Sunday 11 December at 9pm on Sky Nature/HD (CH 280/279), when all episodes will be available in Catch Up > Channels > Sky Nature.
How to watch Netflix with Virgin TV
If you have a Virgin TV 360 box or Stream from Virgin Media, there are four ways to navigate to the Netflix app:
1. Use your voice
A. Just press and hold the voice button and say "Netflix" to open the app.
2. Via the app section
A. Press Home.
B. Go to the right and select Apps.
C. Select Netflix in the Apps screen.
3. Via channel 204 if you're a Virgin TV 360 customer
A. Tuning to this channel automatically launches Netflix.
4. Navigating down to the Netflix icon in the homepage if you are a Stream customer
To search for Netflix content on your Virgin TV 360 and Stream from Virgin Media, select the Search icon from any full screen menu. Enter your Search term using the on-screen keyboard. Press back and then right to highlight the "All" filter. Press OK and select Netflix. You can now view and select from the Netflix results for your search term.
To access Netflix if you have a TiVo® box or Virgin TV V6 box, powered by TiVo®:
Press home on your remote
Select Apps & Games
Select All Apps
Select Netflix
Our Biggest TV, Biggest TV Volt and Ultimate Volt bundles already include Netflix in Full HD. You can also add Netflix to any other bundle that includes broadband and TV – just hit Customise your package to add it.
Already have a Netflix subscription? You can transfer your billing over to Virgin Media to keep everything together in one bill without changing your Netflix account! Learn more here.
How to watch Amazon Prime Video with Virgin TV
Prime Video is available to all Virgin TV customers with a V6 box, powered by TiVo®, and a subscription to the service. Simply sign up to Amazon Prime Video via their website, and you can log in on the box. And because Prime Video is fully integrated into TiVo®, you can search without even going into the app. Just select Search & Discover from the Home menu and type in the name of the show or movie you're after. Virgin TV 360 customers can also find Prime Video shows and launch the app with voice search.
TV channels: Channels, content and features available depend on your chosen package. Channel line-ups and content are subject to change at any time and to regional variations.
HD: HD TV set, V HD Box, TiVo box or Virgin TV V6 connected with HDMI cables required for HD channels. Number of inclusive HD channels depends on package.
On Demand: Content available to view depends on TV package. Time limits apply for viewing chargeable On Demand content – see virginmedia.com. Once purchased, all chargeable On Demand content must be viewed within 48 hours. Premium channels and upgrades must be kept for at least 30 days.
Catch Up TV: Catch Up TV content available for up to 7 days or up to 30 days after broadcast, depending on content.
Prime Video: Amazon Prime subscription required at extra cost. 18+. Click here for T&Cs.
Netflix: Netflix subscription required at extra cost.