Skip to main content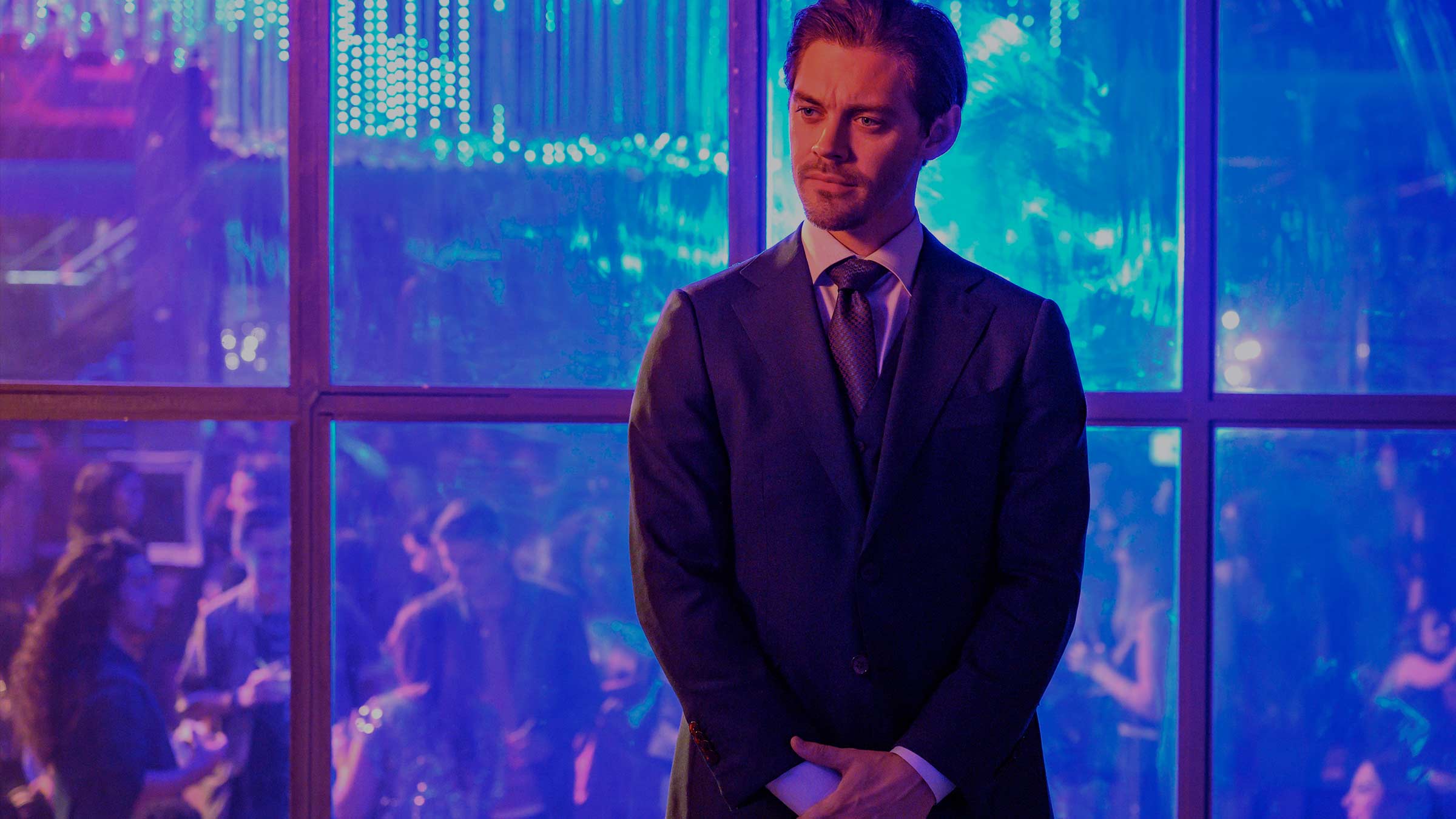 Here's what you need to know about the show that uses the criminal-profiler-gets-inside-the-minds-of-serial-killers-but-is-haunted-by-his-demons plot device. What can we say, it makes for good TV!
By Laura Rutkowski, Staff Writer
"How did you get into your line of work?" It's a pretty common question, and answers range from mundane and uninspiring to pretty interesting and downright cool. But, "My father is a serial killer" quite possibly takes the cake for wow-factor and speechlessness. That's what Malcolm Bright (Tom Payne, The Walking Dead) would tell you. His father, Dr Martin Whitly (Michael Sheen, Good Omens), or "The Surgeon" as he is known, has murdered at least 23 people.
Malcolm helped lead police to his father when he was a child and Martin now resides in a psychiatric hospital. Malcolm, who formerly worked for the FBI, is a criminal profiler for the New York Police Department (NYPD). Although it disturbs him, Malcolm is able to think like a killer – blame it on the genetics. Father and son haven't seen each other in ten years, but when a copycat serial killer starts using Martin's signature methods, Malcolm gets in touch to see if daddy dearest can help him solve the crimes.

The dysfunctional family dynamics also extend to Malcolm's younger sister Ainsley (Halston Sage, The Orville) and their mother Jessica (Bellamy Young, Scandal), both who have their own coping mechanisms for dealing with Martin's unsavoury past.
Here's what else you need to know about the series and the (family) ties that bind…

The show's title refers to the parable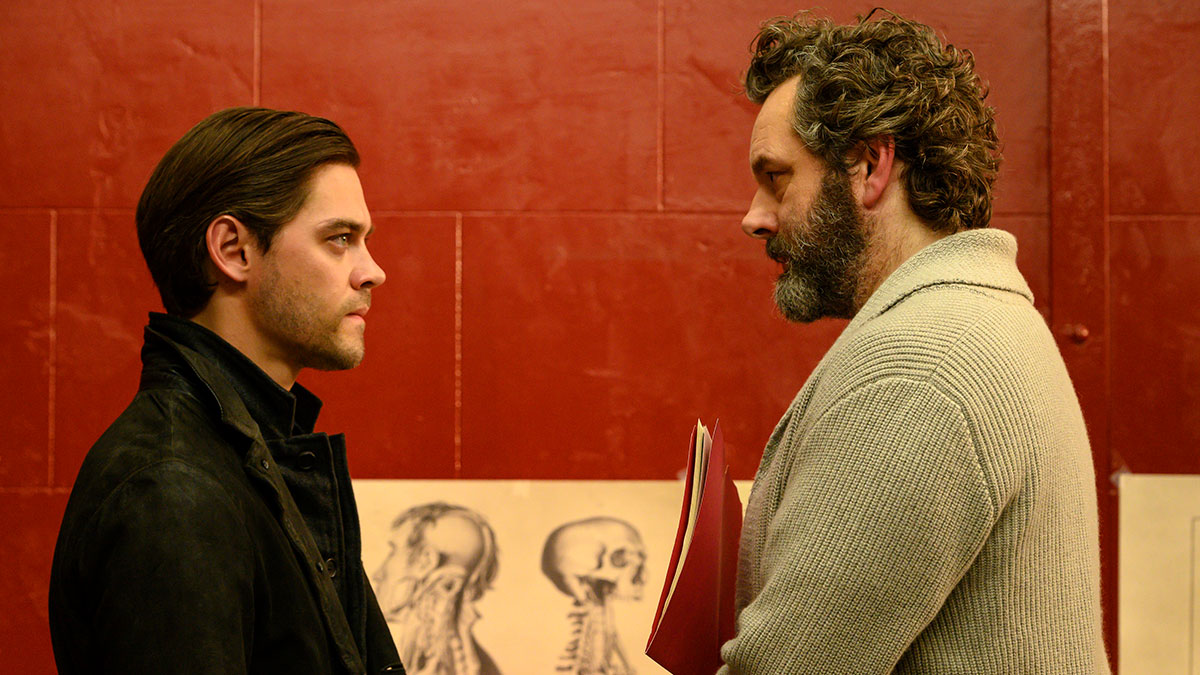 "What? No hug?" Dr Martin Whitly (Michael Sheen) asks his estranged son Malcolm Bright (Tom Payne).

In the Bible, Jesus shares the tale of the prodigal son in Luke 15:11-32. A father has two sons and his younger son asks for his share of the inheritance before he sets off on his own. His father complies, but the son is prodigal (which means reckless, wasteful, or extravagant, especially with money) and blows through his fortune until there's nothing left.
He returns to his father ashamed and fully prepared to beg him to accept him back as a servant. However, his father welcomes him home with open arms, something that both sons are surprised by. The father explains to the older son: "You are ever with me, and all that I have is yours, but thy younger brother was lost and now he is found."
Martin's proud declaration of "my boy" when he's reunited with Malcolm is chilling when paired with his glib charm. Only time will tell whether Malcolm is indeed his father's son, something that keeps both Malcolm and the NYPD up at night.

Michael Sheen takes on a killer role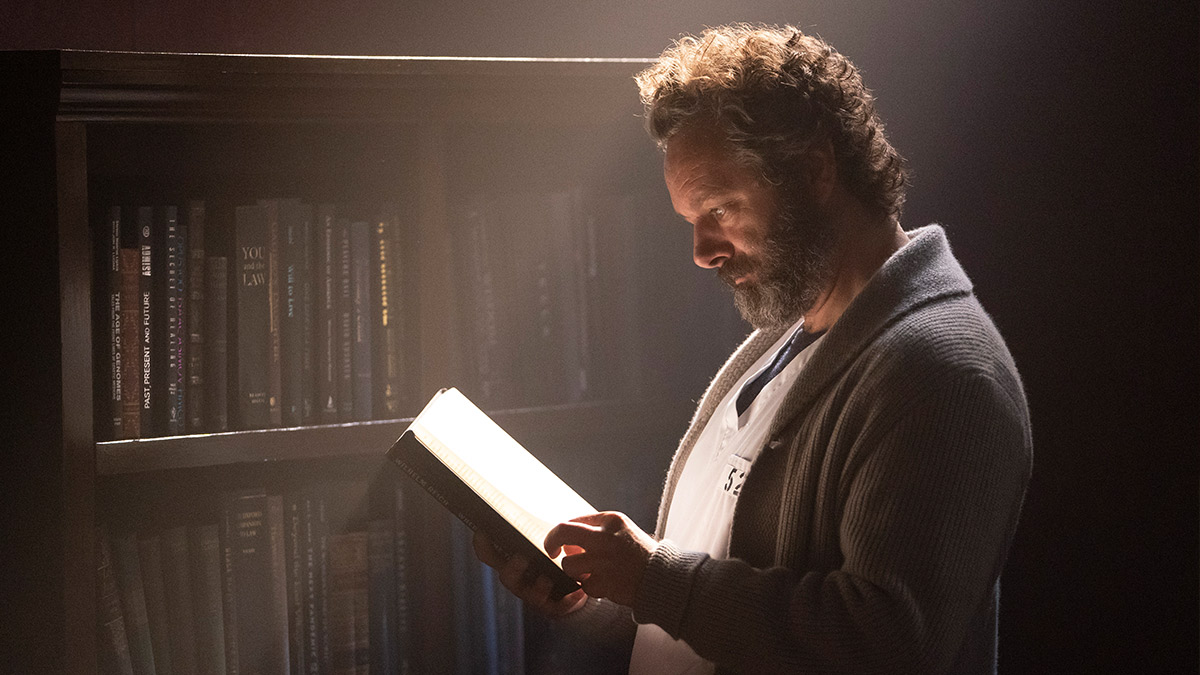 He's probably reading How To Reconnect With Your Son For Dummies.

Well, quite literally he plays a serial killer, but Sheen has a natural talent for shining in whatever part he plays. He delivers an uncanny Chris Tarrant in Quiz, and has expertly portrayed broadcaster David Frost and former prime minister Tony Blair several times. Then, of course, teaming up with David Tennant for lockdown series Staged and for the television adaptation of Good Omens has been pure magic.
The "sheen" to Sheen, shall we say, is described best by one of Prodigal Son's creators, Sam Sklaver. He told The New York Times, "If you want to feel like a good writer, write a line of dialogue and have Michael Sheen say it. Because all of a sudden you seem like you're Shakespeare. He's just so, so good."
Sheen is even more effective in the series, precisely because he's not always in it, yet his presence casts a dark shadow over the entire show. "It's quite nice to have a character who you have enough of to want to see more of and you don't over satiate the audience with that character," Sheen told the Associated Press. "You know, a bit like the shark in Jaws. You don't wanna see the whole shark the whole time, do you?" We beg to differ.

If you loved Hannibal, you will eat this up
While it's usually unfair to box one show into the same category as another, it's impossible not to see the similarities between Prodigal Son and Hannibal. Hannibal follows FBI criminal profiler Will Graham (Hugh Dancy) and his twisted friendship with forensic psychiatrist Dr Hannibal Lecter (Mads Mikkelsen), before and after he finds out he is notorious serial killer Hannibal the cannibal. It's very artfully done and doesn't skimp on the gore (or the sex, for that matter).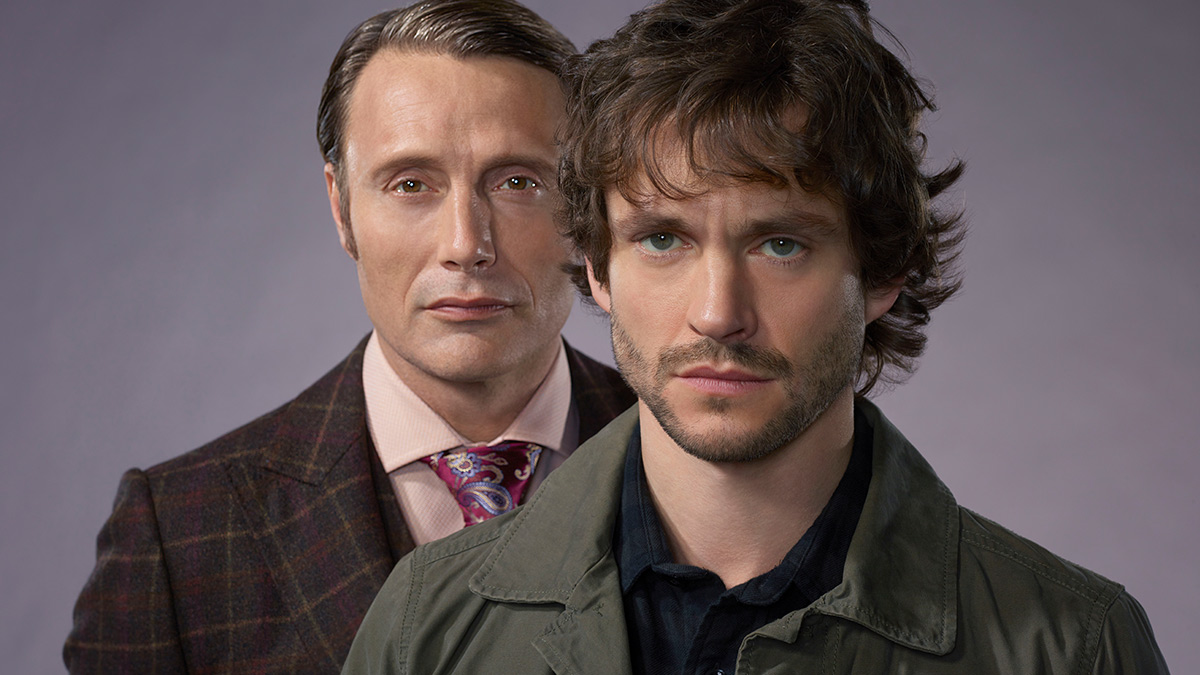 Every good criminal profiler needs a serial killer sidekick à la Will (right) and Hannibal (left).

Fans were up in arms when Hannibal was cancelled in 2015 after three seasons, so to soften the blow slightly, Hanniballers (we just made that up, hopefully it catches on) might want to turn their attention to Prodigal Son. If Will and Hannibal were father and son, you would get this show. Or, if you want to use The Silence Of The Lambs as an example, as Sheen put it to The New York Times, "It's got the police, a serial killer and also a domestic drama: What if Hannibal Lecter were Clarice's dad?"
If you're also a fan of The Following, Mindhunter and/or The Mentalist, Prodigal Son is definitely the show for you.


The prodigal son will return!
The parable and the series come full circle as Prodigal Son has been renewed for season 2. You'll follow the plot religiously in season 1, and luckily you have a lot of episodes to get through. There are 20, so there's none of this six-episode nonsense (short but sweet, we get it) we tend to subscribe to in the UK. Thank you, good old American TV!

When is Sky One's Prodigal Son on TV?
Prodigal Son airs on Sky One/HD (CH 110/109) on Tuesdays at 9pm, with the first episode screening on July 28th. It is also available for 30 days in Catch Up > Channels > Sky One.
The 20-part series will subsequently air every week until Tuesday 8th December.
TV channels: Channels, content and features available depend on your chosen package. Channel line-ups and content are subject to change at any time and to regional variations.
HD: HD TV set, V HD Box, TiVo box or Virgin TV V6 connected with HDMI cables required for HD channels. Number of inclusive HD channels depends on package.
Catch Up TV: Catch Up TV content available for up to 7 days or up to 30 days after broadcast, depending on content.