Skip to main content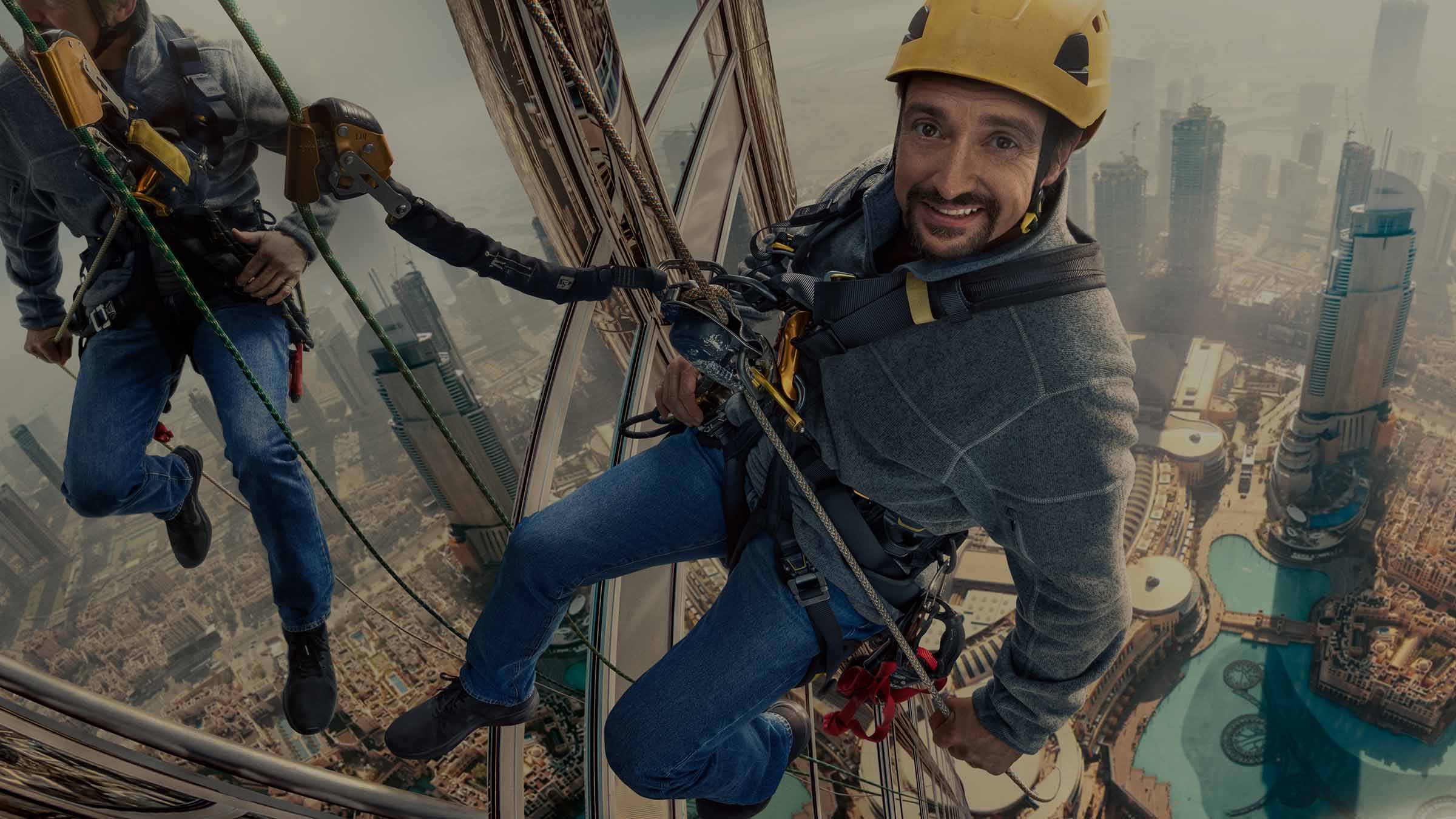 The Hamster is out of his cage and off on a supersized adventure!
Richard Hammond's BIG, Wednesday 15 January, 9pm, Discovery HD (CH 250). Also available for 30 days in Catch Up > Channels > Discovery
Given Richard Hammond is constantly peppered with short jokes on The Grand Tour, you might think size would be a sore subject for the petrolhead presenter.
But The Hamster is never one to shy away from a challenge, and that's why he's getting hands on with some of the world's most enormous – and impressive – feats of engineering in this epic new documentary series.

Hammond will explore the supersize structures that have floated, flown, burrowed and powered their way into the record books, and reveal what makes them tick and how they work at such an extreme scale. If you've ever wondered just how a 400 tonne aircraft is able to soar through the air at hundreds of miles per hour (magic, clearly), or how humongous tunnels are constructed miles underground (definitely giant moles), this is the show for you.
But what does the host himself have to say about it? "People stood and looked in awe at the pyramids or at a cathedral, generations after people finished building it. We are awestruck by scale because I think our brains tell us it's incredibly difficult for something to exist at that scale. You're asking more of the materials, how it interacts with the world, with gravity, with physics, and it just makes your jaw drop."
The first episode sees Richard firmly in his comfort zone as he visits the world's largest car factory in Wolfsburg, Germany, which churns out a new car every 16 seconds. But that's just the tip of the, erm… massive building?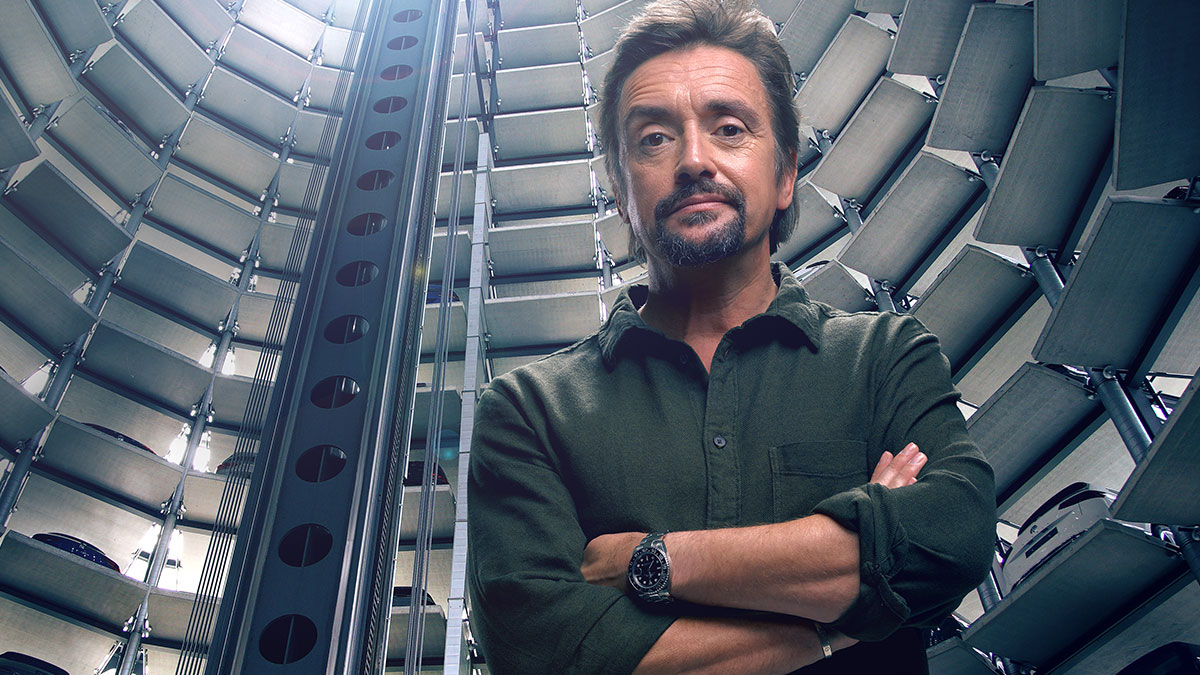 Over the course of the series, you'll watch Hammond board and help re-fuel (mid-flight!) the US Air Force's largest cargo plane, abseil down a 200m-high dam, join the crew of a $190m megaship, drill his way into a mountain with a boring machine (which, it turns out, is not boring at all), explore Tottenham Hotspur's stunning new football stadium, fix an elevator inside the tallest building on Earth, take part in a dangerous deep sea mission and learn all about the amazing machines that make all these wonders possible. Aaaaand breathe!
"I love making engineering shows because I'm fascinated by the science and people behind some truly amazing feats," Hammond said. "I'm not an engineer or a scientist, so I don't mind asking the obvious questions."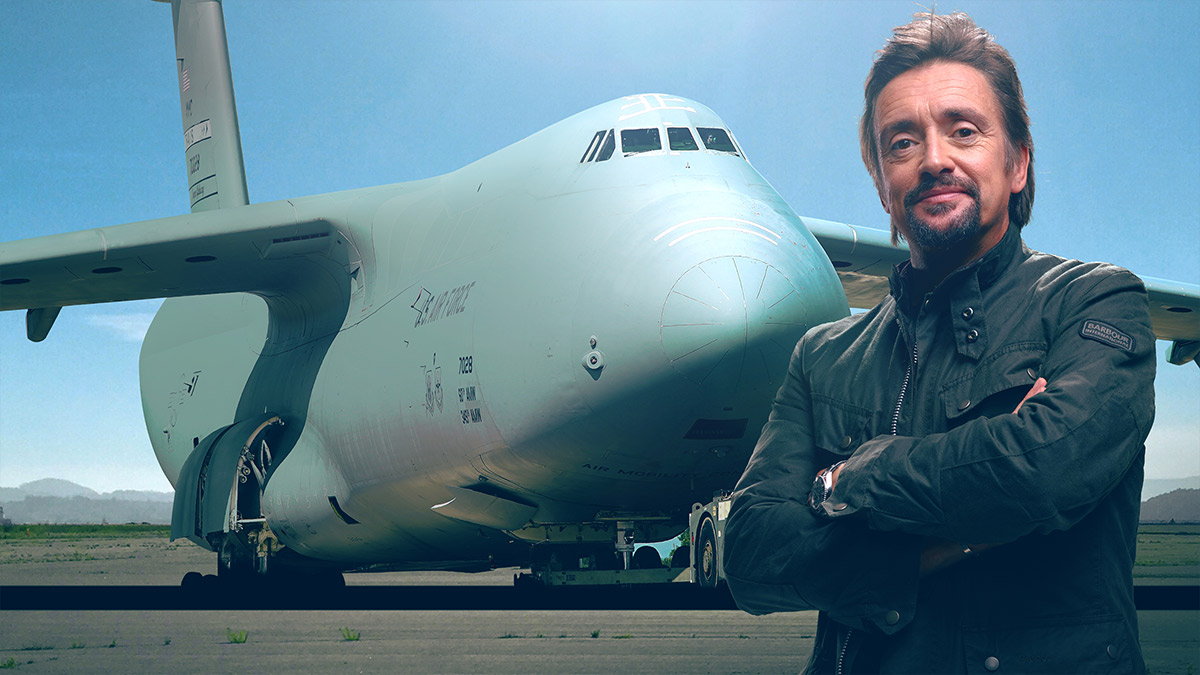 According to Hammond, the mid-air refuelling of the C-5M Super Galaxy, which has been carrying military vehicles and humanitarian aid around the globe for more than half a century, was a standout moment. "Refuelling the aircraft was incredible. The pilot had just moved up to be an aircraft commander but she hadn't done that particular type of fuel docking for about six months. It was manually flown, not on auto-pilot, and I watched her hands making these microscopic adjustments and thought the skill being deployed at that moment was just breathtaking."
Whether these feats of engineering have piqued your interest, or you just fancy watching Hammond not destroy things for once, be sure to catch BIG as it lands on Discovery in January. It won't be making a subtle entrance.
When is Richard Hammond's BIG on TV?
Catch him at 9pm on Wednesday 15 January on Discovery HD (CH 250). Also available for 30 days in Catch Up > Channels > Discovery
TV channels: Channels, content and features available depend on your chosen package. Channel line-ups and content are subject to change at any time and to regional variations.
HD: HD TV set, V HD Box, TiVo box or Virgin TV V6 connected with HDMI cables required for HD channels. Number of inclusive HD channels depends on package.
Catch Up TV: Catch Up TV content available for up to 7 days or up to 30 days after broadcast, depending on content.
Interviews: Any opinions expressed in interviews are those of the interview subject and not those of Virgin Media.