Skip to main content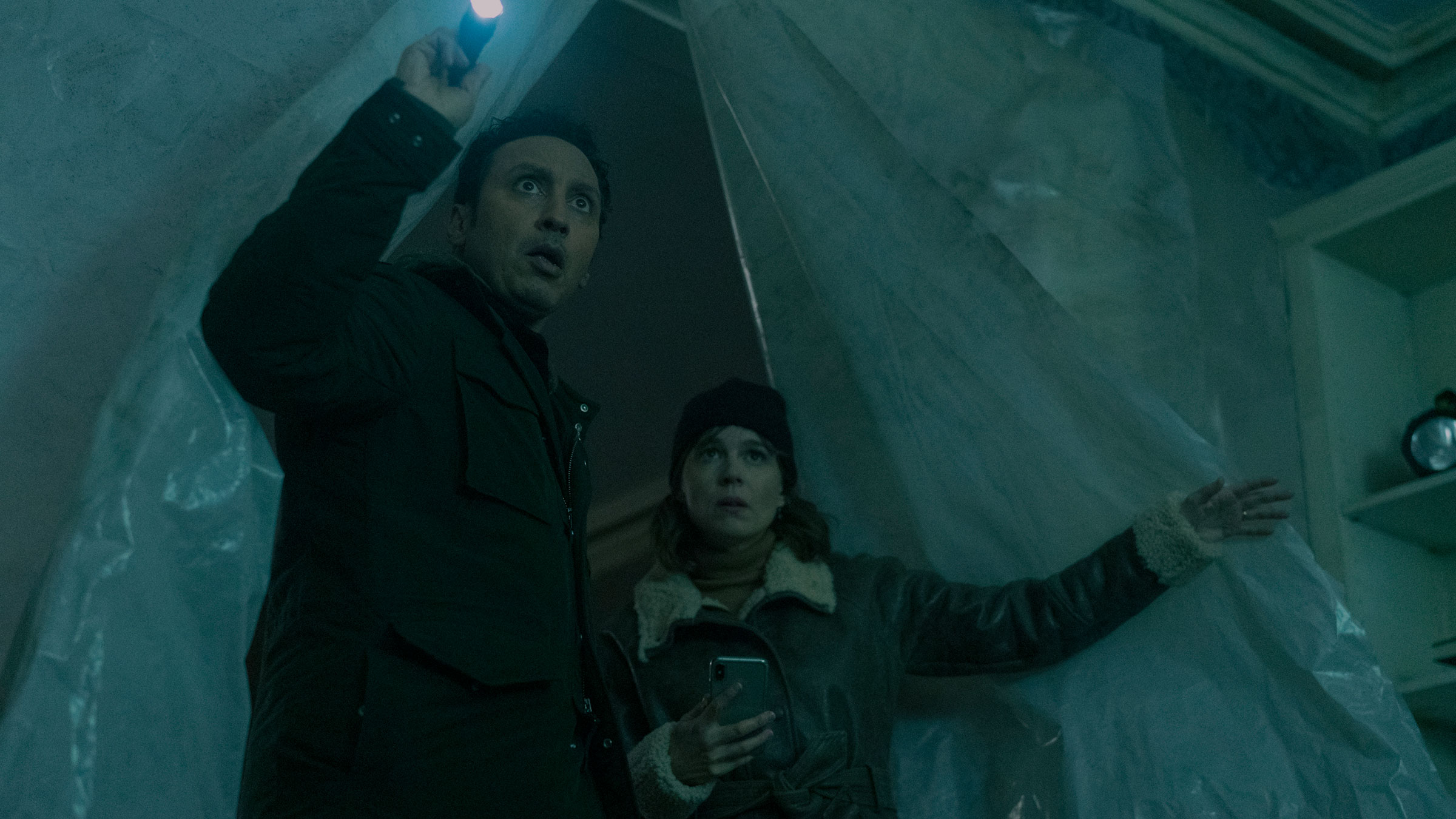 We're calling it: Evil is good. With season 3 starting on Alibi, here's why you should watch this supernatural drama series that will leave you deliciously creeped out – and endlessly intrigued
By Chris Miller and Torri Mundell, Feature Writers
Evil is not a show for the faint-hearted – and that's just one of the reasons we like it. Creepy and intriguing, but never formulaic or predictable, the first two seasons on Alibi had us gripped.
If you've never watched the show, here are some reasons you might want to follow along as Evil's team of experts explore sinister cases of the supernatural kind. Already a fan? Well, it's been 18 months since the shocking climax of season 2 aired, so now's the perfect time for a reminder of everything that's great about the show.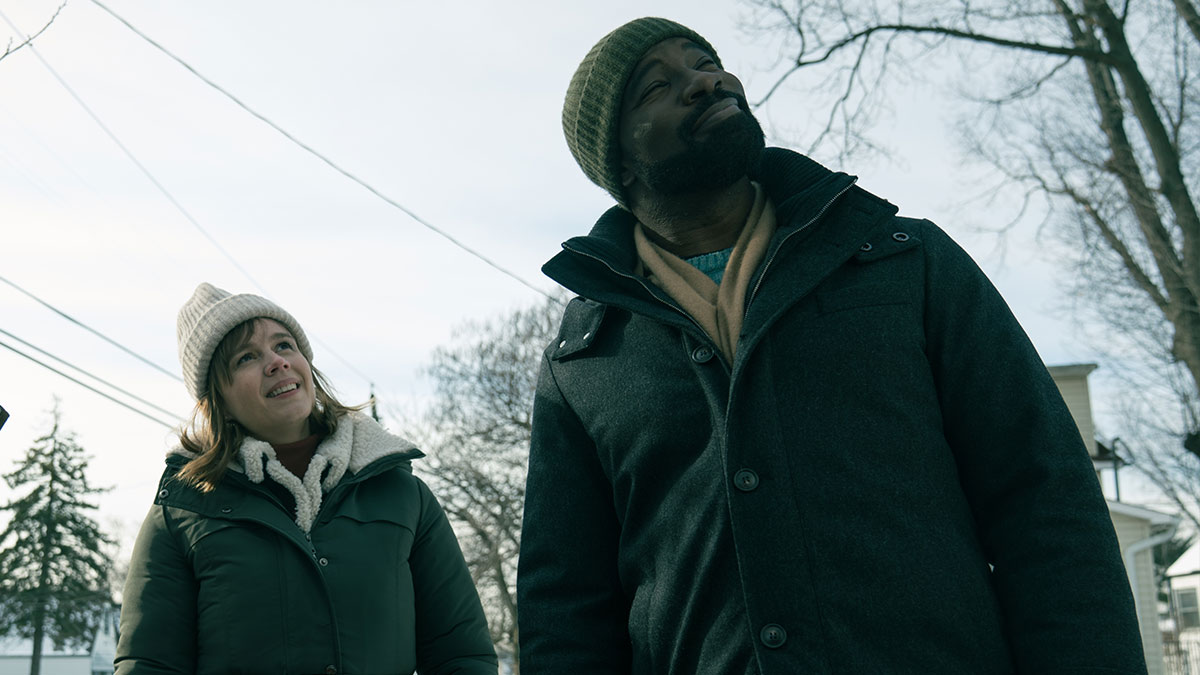 The smart writers elevate the material
The premise of Evil might seem familiar: some disturbing, impossible-to-explain claims emerge during an official investigation and a scientist is assigned to find out whether they're real. So far, so X Files, right? However, in the case of Evil, the unproven claims relate not to alien invasion but to demonic possession.
On the side of science is forensic psychologist Kristen Bouchard, played by Katja Herbers (Manhunt: Unabomber). Ticking the "faith" box is her investigative partner, former journalist David Acosta (Mike Colter, Marvel's Luke Cage) who is now in training to become a Catholic priest. Even though their differing belief systems add crackle to the script, the show avoids TV chalk-and-cheese character clichés by endowing both of them with plenty of nuance.
Evil's creators, Michelle and Robert King, are also the writers behind The Good Wife, with which they took a basic premise – wronged woman stands by powerful husband – and turned it into an intelligent and constantly surprising drama that ran for seven excellent series (and the even more unpredictable spin-off The Good Fight, which ran for five). They've conjured the same kind of magic with Evil, taking the show where you wouldn't necessarily expect it by creating engaging, multilayered characters you want to spend time with.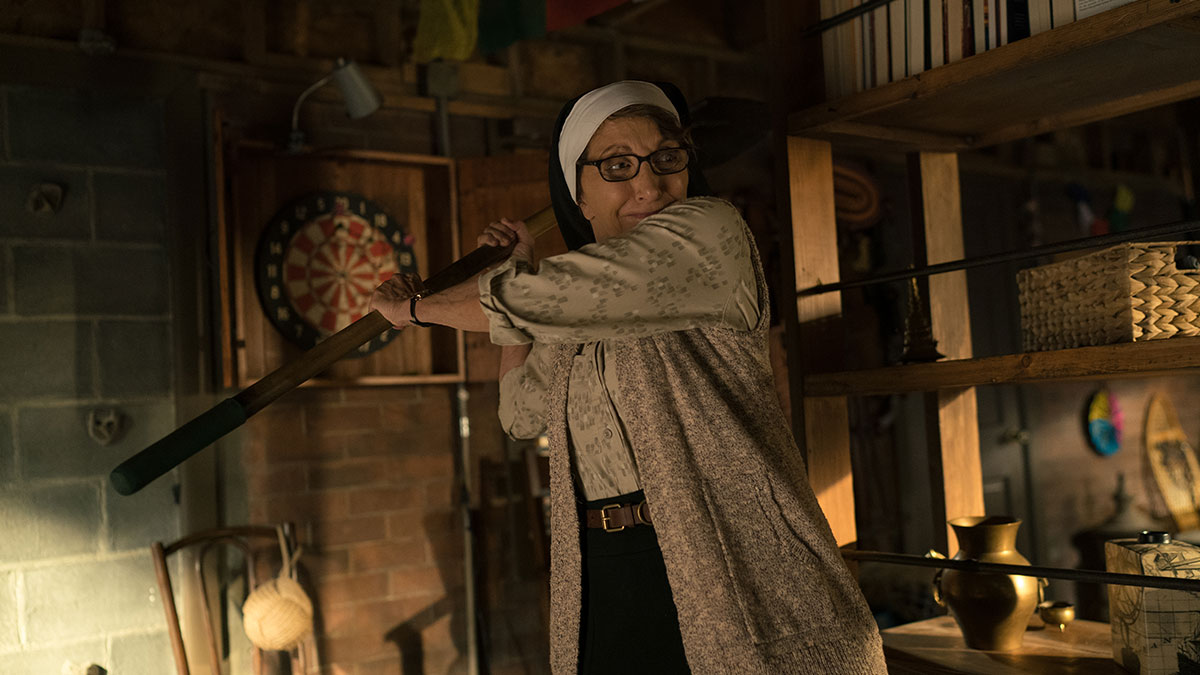 It's genuinely unsettling
It's not just the manic, criminal and occasionally terrifying behaviour of those claiming to be possessed that'll give you the chills. Kristen is dealing with her own demons – literally. But are her hellish visions real or a manifestation of her mental health issues? Is she in fact… evil?!
The show is not afraid to get properly weird at times, memorably so in one of the best episodes where Kristen and David consume hallucinogens and experience visions which may or may not be real. Or another, when the pair investigate a monastery where the residents have taken a vow of silence.
And while sometimes the show seems to offer clear answers to the basic question "is demonic possession real?", the scripts often cleverly – and disorientingly – undermine those conclusions so you're never quite sure where you stand.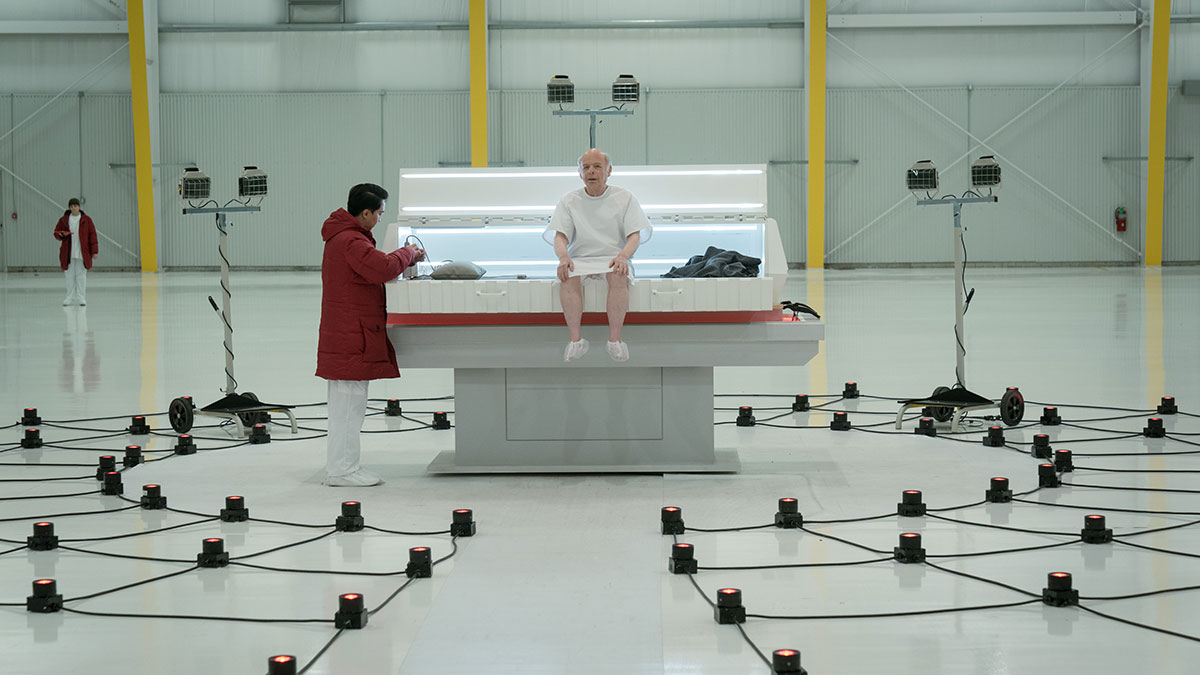 Incredible effects
From tiny, unsettling sounds on the audio track that suggest demonic activity to fully realised demons, the show's effects can be horrifyingly convincing. The ghoul that visits Kristen in the night appears to be made from darkness itself, although occasionally, the scariest effects are played for laughs too. Honestly, this show is wild.
The chemistry between the leads is off the charts
Look at these two extremely attractive people. Will they or won't they? Surely they won't, because Kristen is married with four children, and David is a trainee priest who is determined to put his hedonistic impulses behind him. But whenever they're in the same scene, sparks fly.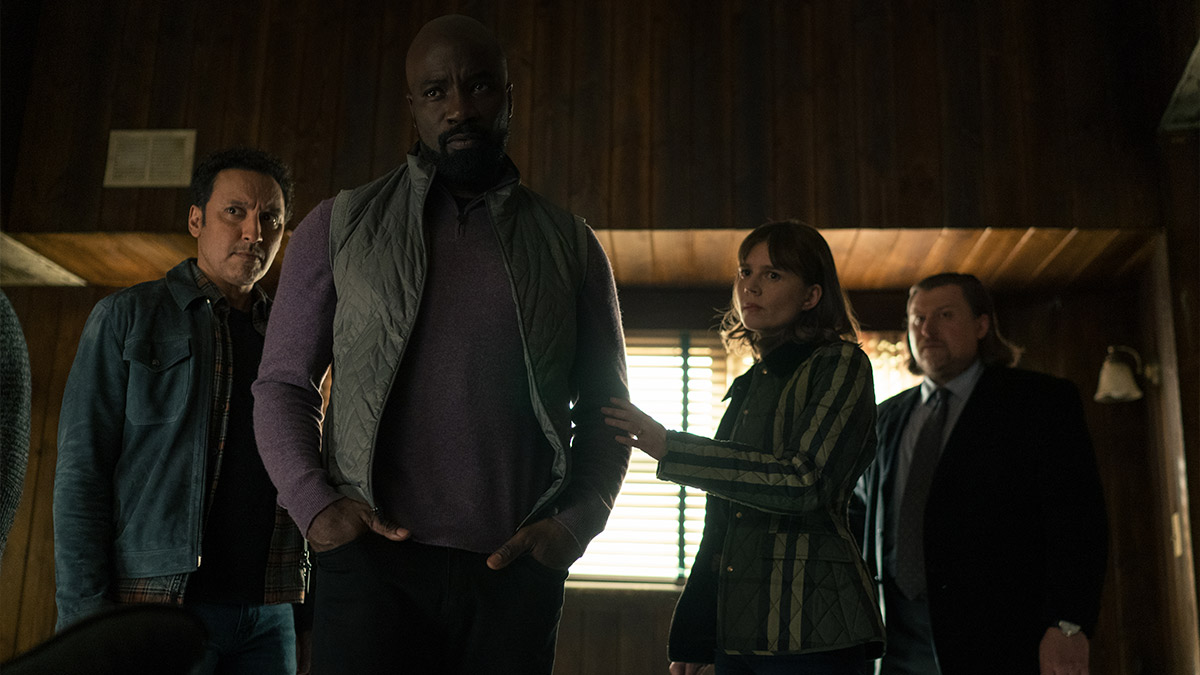 It's got a terrific supporting cast
Aasif Mandvi (This Way Up) is Ben, who supplies the technical expertise when the team are searching for evidence of monsters. He's an avowed sceptic and realist, but sometimes struggles to reconcile this with his family's faith and with the cases he witnesses. Sometimes his obstinate scepticism gets him into trouble. Mandvi is known for his comic roles, so his performance in Evil is a real revelation.
Kristen's family circle does not provide her with the grounded, safe haven that a paranormal psychologist might be looking for. Christine Lahti (Chicago Hope) plays Kristen's flighty mother who makes no attempt to make her daughter's life easier. Patrick Brammall (Colin From Accounts) is Kristen's husband, working away from home as a mountain guide, but his much-anticipated visits never quite turn into the expected happy reunions thanks to Kristen's ambiguous feelings about their relationship.
Then there are her four daughters, who keep Kristen anchored to her often chaotic home life, whatever bizarre events she witnesses… but wait, is there something odd going on with them?
The seasons so far have also brought memorable appearances from familiar faces such as Kurt Fuller (Wayne's World), the late Peter Scolari (Girls), Renée Elise Goldsberry (Hamilton) and even Andrea Martin (My Big Fat Greek Wedding) as a mysterious nun. In season 3, look out for Wallace Shawn (The Princess Bride), Michael Chernus (Orange Is The New Black), Quincy Tyler Bernstine (Power) and more.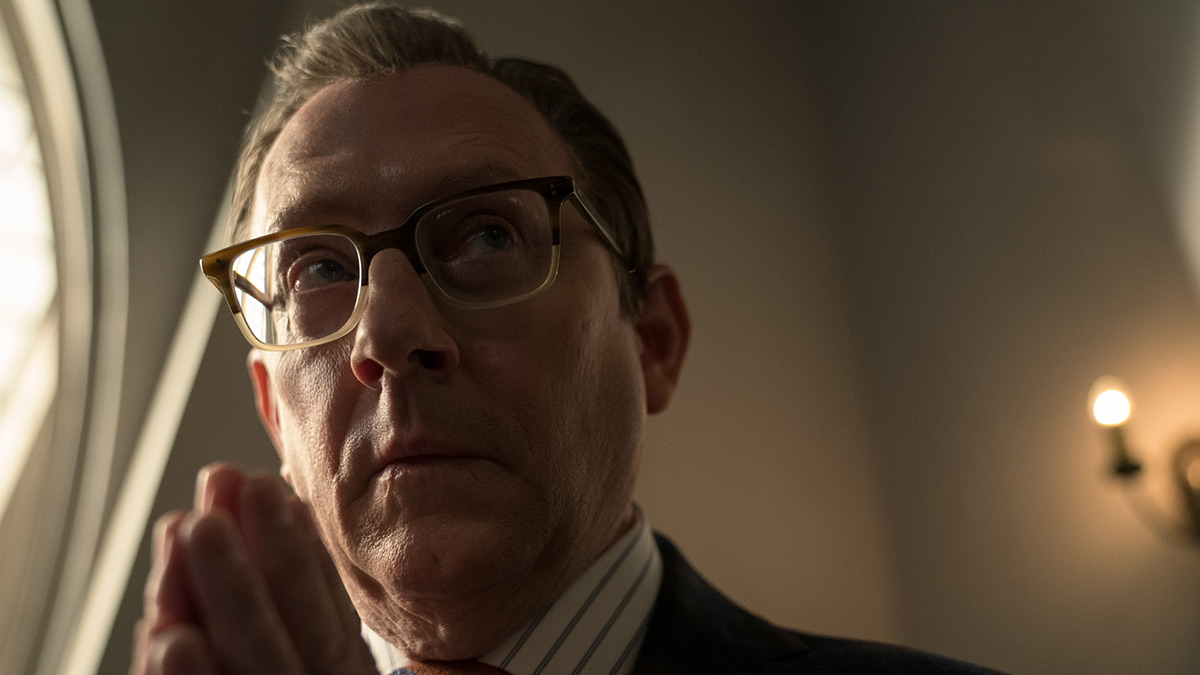 …including the show's secret weapon
Best of all, though, there's Michael Emerson as Dr Leland Townsend. Delivering lines that are somehow packed with charm and menace at the same time, he's the ace up this show's sleeve. Townsend presents himself as a rival psychologist to Kristen, who gradually uncovers more about his past as an ineffectual failure… but is he, in fact, something else, something much more diabolical?
Emerson, who's known for portraying one of the great TV antagonists, Ben Linus in Lost (as well as oddball billionaire Harold Finch in Person Of Interest), plays up every facet of this character with obvious relish.
Where can I watch season 3 of Evil?
Season 3 of Evil starts on Monday 24 July at 10pm on Alibi HD (CH 114) and will also be available in On Demand. Season 1 and 2 are available now in On Demand.
TV channels: Channels, content and features available depend on your chosen package. Channel line-ups and content are subject to change at any time and to regional variations.
HD: HD TV set, V HD Box, TiVo box or Virgin TV V6 connected with HDMI cables required for HD channels. Number of inclusive HD channels depends on package.
Catch Up TV: Catch Up TV content available for up to 7 days or up to 30 days after broadcast, depending on content.
On Demand: Content available to view depends on TV package. Time limits apply for viewing chargeable On Demand content – see virginmedia.com. Once purchased, all chargeable On Demand content must be viewed within 48 hours. Premium channels and upgrades must be kept for at least 30 days.
Image Credit: Evil © 2022 CBS Studios Inc. All Rights Reserved.