Skip to main content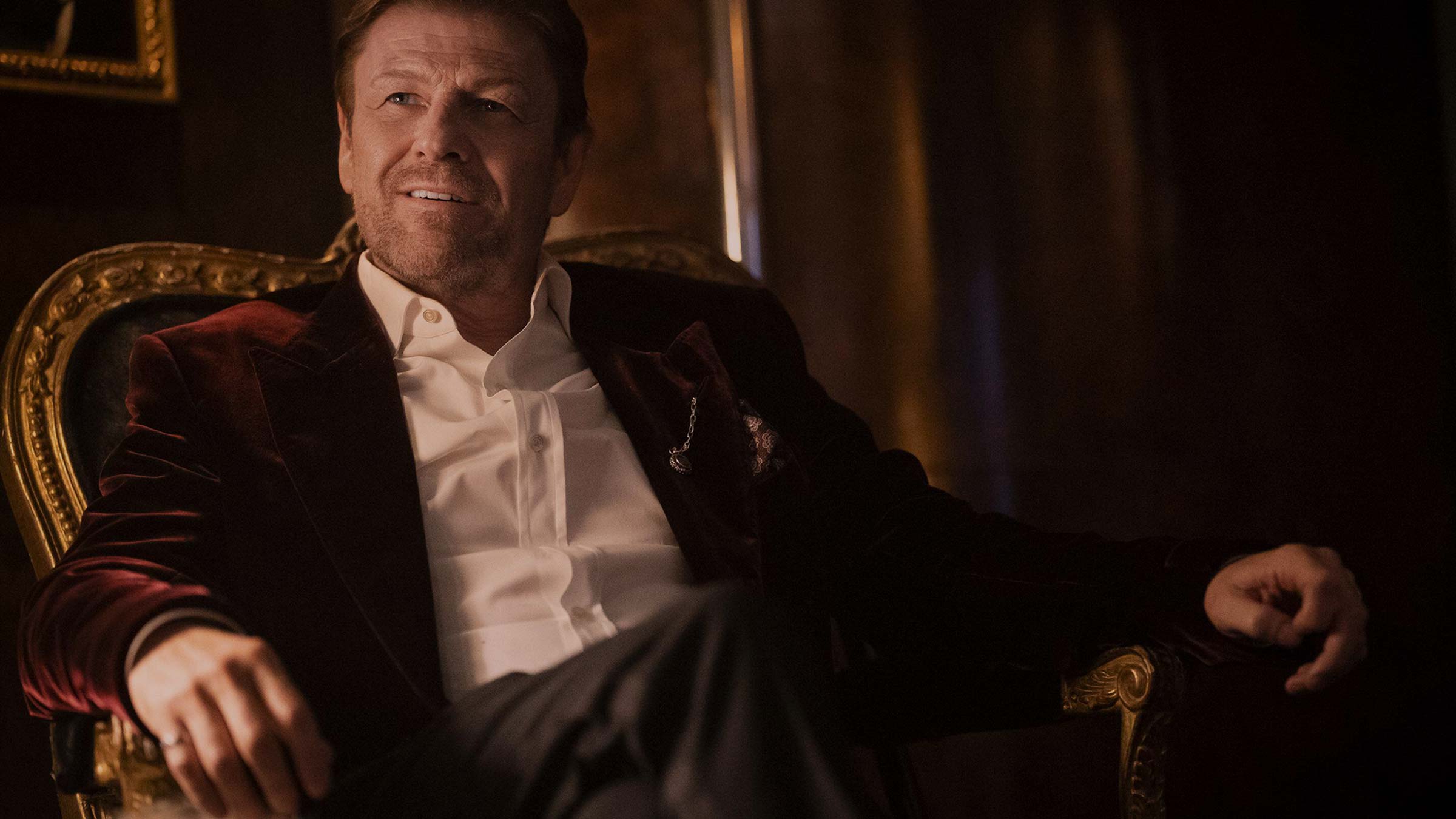 Snowpiercer season 2 was released on Netflix on Monday, but you have to wait a whole WEEK for the next episode. Why not try one of these post-apocalyptic shows to tide you over in the meantime?
By Laura Rutkowski, Staff Writer
Before Parasite, director Bong Joon-ho adapted the 1982 French graphic novel Le Transperceneige into the film Snowpiercer. Humanity has been reduced to the last remaining survivors, who live on an ever-moving train that chugs along around the world through ice and snow.

A class system has developed (and we're not just talking about nabbing seats in First Class), with the poorest residents located at the back of the train. The series follows the same premise of the film and is set in 2021 (slightly disconcerting), seven years after the world has become a frozen wasteland.

For the second season, Mr Wilford (played by Sean Bean), the billionaire who built the Snowpiercer train, is back from the dead and plans on taking back control. Not, however, if head of hospitality Melanie Cavill (Jennifer Connelly, Requiem For A Dream) and former detective Andre Layton (Daveed Diggs, Hamilton) have anything to say about it.
Before you hop aboard the train, or while you're waiting for it to reach your stop, plan a journey to a similarly post-apocalyptic destination with our picks below.

1. 3%
Find seasons 1-4 in Apps & Games > Netflix
In the future, the majority of the population lives in poverty in the Inland, while an elite few live in a utopian paradise called the Offshore. Every year in São Paulo, Brazil, 20-year-olds are given the chance to make it to the promised land, but only 3% of those who take part ever succeed. This Portuguese-language series (adapted from a YouTube short) is The Hunger Games meets Black Mirror.
2. The Rain
Find seasons 1-3 in Apps & Games > Netflix
Almost everyone in Scandinavia has died because of toxic rain carrying a deadly virus, but two Danish siblings, Simone and Rasmus, are among the survivors. After spending six years in a bunker waiting for their father to return, they're forced to emerge into the outside world once more, and join a group of fellow survivors. Will what's left of humanity descend into savagery or find salvation?

3. Colony
Find seasons 1 & 2 in Apps & Games > Netflix
Mysterious forces occupy a near-future Los Angeles, and as much as the Bowman family try to stick together, their world is torn apart when their middle child gets separated from them. Will (Josh Holloway, Lost) and Katie (Sarah Wayne Callies, Prison Break) are desperate to find him, but it's going to take some dark dealings to get him back.

4. The Walking Dead: World Beyond
Find season 1 in Apps & Games > Prime Video
In Nebraska ten years after the zombie apocalypse, the first generation of children raised during it know no different. In this spin-off series to The Walking Dead, a group of teenagers decide to venture outside of their home. As they go on a cross-country journey, they come face-to-face with a world they've been protected from.

5. Altered Carbon
Find seasons 1 & 2 in Apps & Games > Netflix
Based on Richard K Morgan's cyberpunk novel, Altered Carbon is set in the 24th century, where the human mind has been digitised and the soul can be transferred from body to body. The mind of Takeshi Kovacs (Joel Kinnaman, RoboCop) – the only surviving soldier of a group of warriors – has been imprisoned for centuries and now he's being given the chance to live again. Laurens Bancroft (James Purefoy, The Following) offers to revive him, with one condition – he has to solve Bancroft's murder. It's mind-bending stuff.

6. The Stand
Find it in Box Sets > STARZPLAY
In Stephen King's post-apocalyptic novel, published in 1978, more than 99% of the human race has been killed by an infectious disease. The Stand is about the survivors, who must rebuild their lives after the deadly pandemic. The virus, known as "Captain Trips," was engineered as a biological weapon by the government and then accidentally released across the world. The survivors are split into two groups: the good, led by 108-year-old Mother Abagail (Whoopi Goldberg, Sister Act), and the evil, led by Randall Flagg (Alexander Skarsgård), aka the Dark Man.

How to add STARZPLAY to your TV Package
To add STARZPLAY to your TV Package, simply go to Apps & Games > TV Upgrades

How to watch Amazon Prime Video with Virgin TV
Prime Video is available to all Virgin TV customers with a V6 box, powered by TiVo®, and a subscription to the service. Simply sign up to Amazon Prime Video via their website, and you can log in on the box. And because Prime Video is fully integrated into TiVo®, you can search without even going into the app. Just select Search & Discover from the Home menu and type in the name of the show or movie you're after.
How to watch Netflix with Virgin TV
If you have a TiVo® box or Virgin TV V6 box, powered by TiVo®:
Press home on your remote
Select Apps & Games
Select All Apps
Select Netflix
If you're already a Netflix subscriber, you can also access the app through Search & Discover or by pressing Red on channel 204. Just sign in with your existing login and start watching. And you'll only have to log in the first time you use it.
If you're new to Netflix, then you'll need to subscribe to use the app. The easiest way to do this is by going to netflix.com/virginmedia. You can also subscribe using the Netflix app in Apps & Games.
Netflix: Netflix subscription required at extra cost.
Amazon Prime Video: Amazon Prime subscription required at extra cost. 18+. Click here for T&Cs.
STARZPLAY: STARZPLAY subscription required at extra cost.