Skip to main content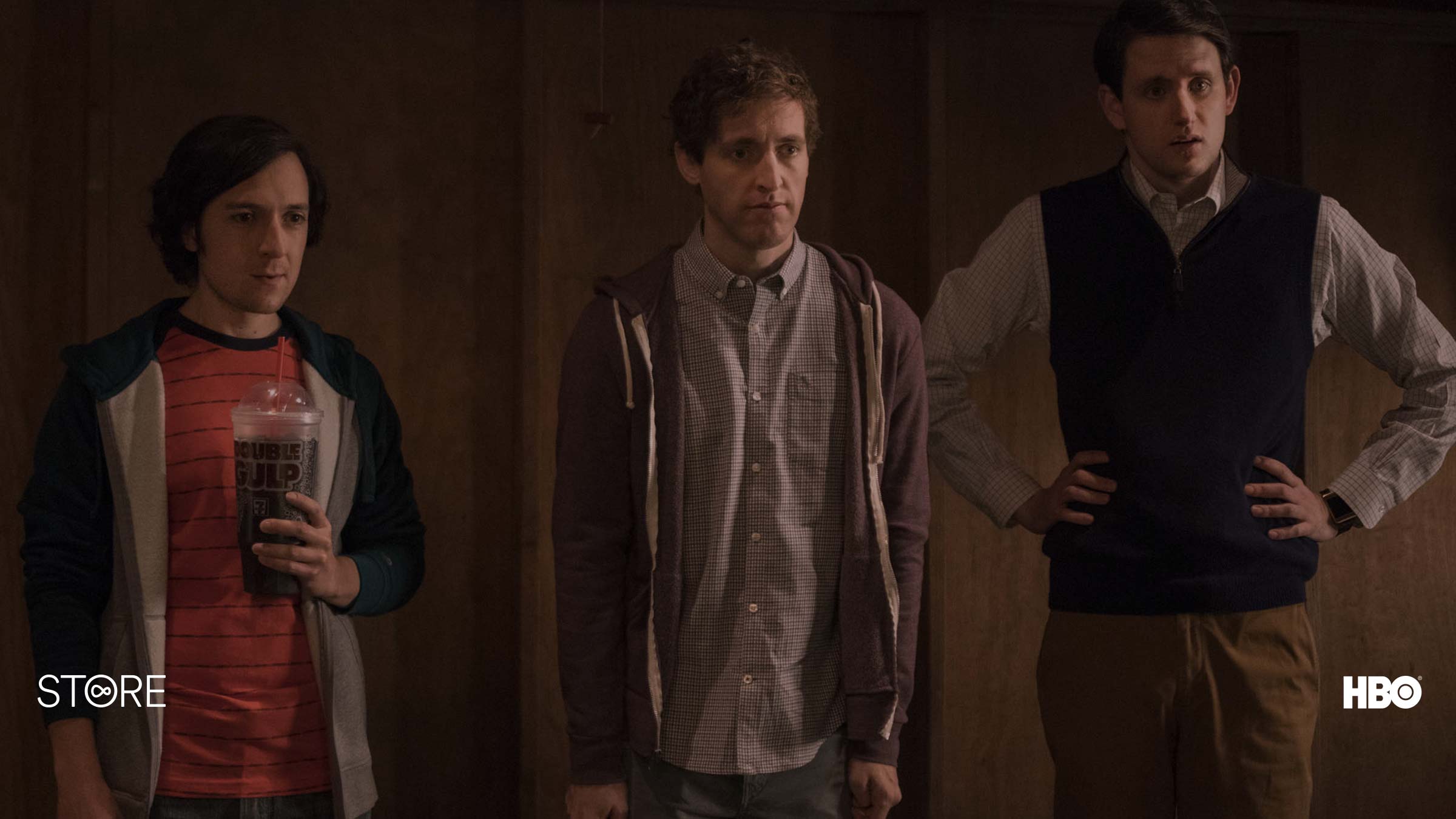 With the latest season now available to buy on the Virgin Media Store, it's the perfect time to "start up" a new Box Set
Buy Silicon Valley seasons 1-5 on the Virgin Media Store
When HBO comedy show Silicon Valley held its premiere in Redwood City, California on 3 April 2014, the makers were sure to invite plenty of movers, shakers and start-uppers from the real Silicon Valley. After the first two episodes screened, one tech company business developer told a reporter he'd felt like he was watching his "reflection". Another viewer, who'd launched his own start-up at the age of 15, confirmed: "They nailed it".
Created by comedy veteran Mike Judge (Beavis And Butt-Head, King Of The Hill), Silicon Valley follows the misadventures of a gang of coders in the titular Californian tech hub – the heart (and brain) of the US tech industry – who achieve success despite their own social inadequacies and the absurdity of their industry. And then continually suffer for it.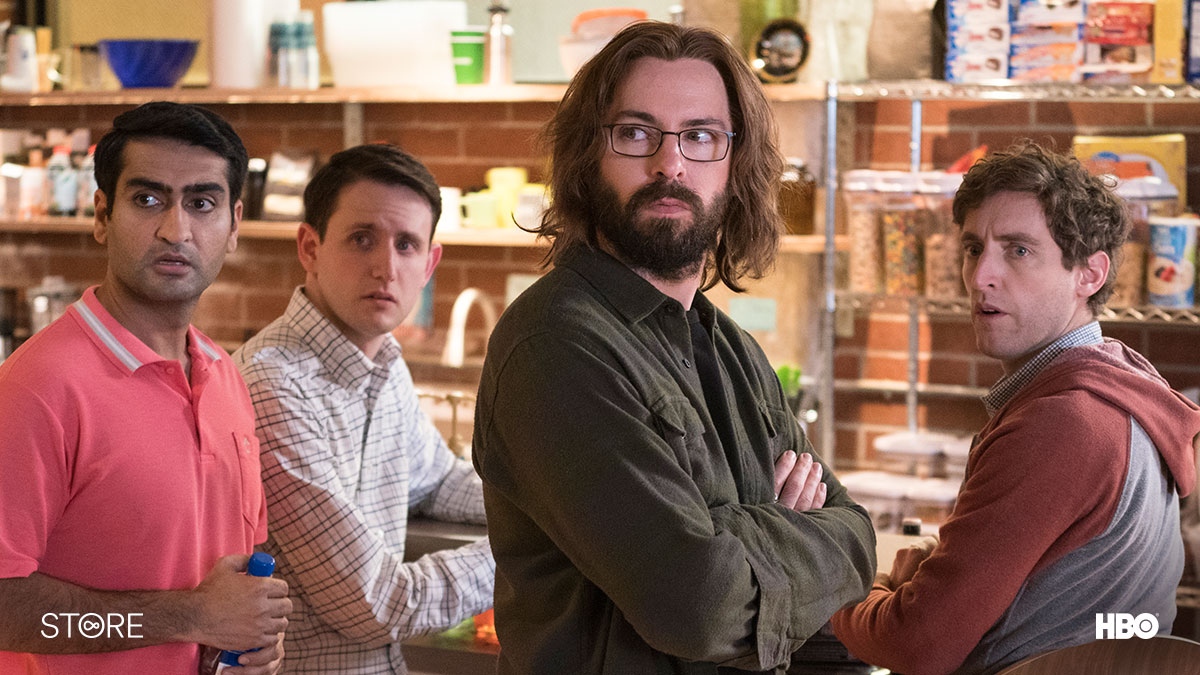 With all five seasons now available to buy on the Virgin Media Store, we think it's time you got involved! The show is based on Judge's own experience as a programmer at a Silicon Valley start-up in the 1980s. It remains a truly byting satire, continually identifying and skewering the tech industry's ever-mutating pretensions, from the humble, nerdy coders right up to the jargon-spouting corporate heads.
If The Big Bang Theory showed how geeks have dominated pop culture, then Silicon Valley proves they've truly come to inherit the Earth, lampooning the crazy, modern, bubble-building business environment that spawned the likes of Elon Musk, Bill Gates and Jeff Bezos.
But it's not that alone which makes it utterly essential viewing. It's also massively, intensely funny. Whether you prefer Martin Starr as the deadpan and cynical Gilfoyle, Matt Ross, who plays the soulless, hollow-rhetoric-delivering CEO Gavin Belson, or the brilliant Thomas Middleditch, as the show's main character, the utterly socially inept (but possibly genius) coder Richard, every episode is guaranteed to deliver belly laughs.
If you feel like your comedy viewing needs an upgrade, then Silicon Valley should definitely be your first stop. As the guy said, they nailed it.
Not heard about the Virgin Media Store?
It's the place where you can buy hundreds of ace films and TV Box Sets. Want to know more about how to order these top movies and series? Then read our full story here.
How to use it
First, set up your account quickly and easily at virginmediastore.com. Once that's done, if you have a Virgin TV box you can buy and watch hundreds of films and TV Box Sets via the Virgin Media Store app on your box. Alternatively, if you're not a Virgin TV customer you can buy and watch via the Virgin Media Store website and do everything through that. Simple!
Virgin Media Store: Separate terms and conditions apply to the Virgin Media Store service. DVD included for movie purchases only. Purchases must be made on the website or set top box. Compatible device & browser required. Max 5 registered devices. Max 2 devices can stream content simultaneously. Stream and download in UK only (or while temporarily in the EU).
Image credits: Silicon Valley © 2018 Home Box Office, Inc. All rights reserved. HBO® and all related programs are the property of Home Box Office, Inc.