Skip to main content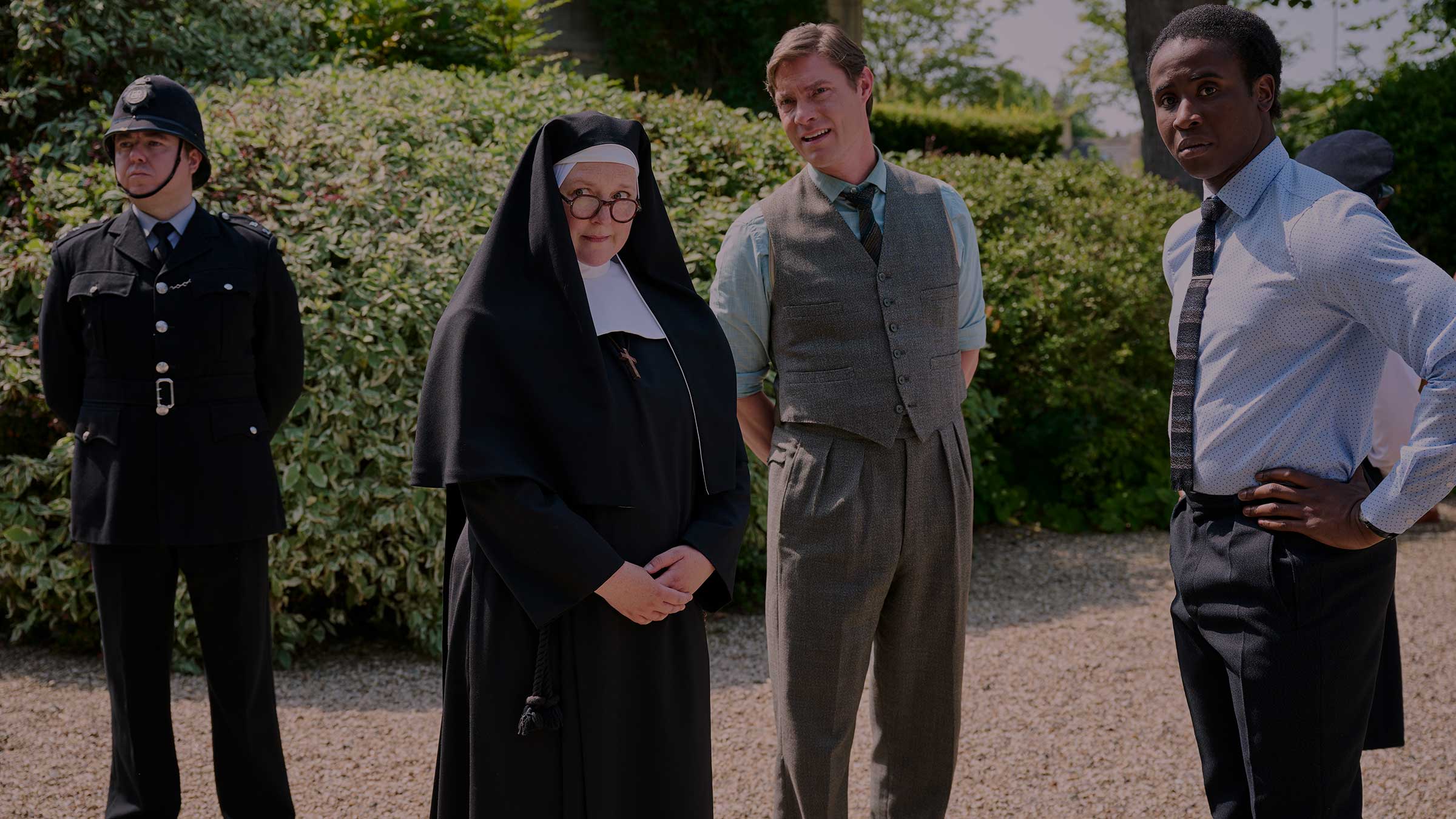 There's no sanctuary for criminals on the nun in Great Slaughter. Plus, we take a look at telly's greatest amateur detectives who serve up justice as a side hustle
By Charlotte Briggs, Staff Writer
Murderers beware, because the power of Sister Boniface compels you. The moped-riding, wine-making Catholic nun has returned to help keep the streets of her quaint Cotswolds village safe once more.
The cosy murder mystery spin-off created by Father Brown writer Jude Tindall first hit screens in 2022, with eagle-eyed viewers spotting Lorna Watson reprising her role as Sister Boniface from the same crime-fighting priest comedy (catch over 40 episodes of Father Brown in On Demand now).
Adept at juggling her religious practice and penchant for sniffing out crime, Sister Boniface is an invaluable secret weapon in her local police force's arsenal. And when the shrewd sister isn't reading bible verses or helping people, she's putting that PhD in forensic science to good use in her fully equipped crime laboratory. Not bad for a side hustle…
Now, prayers across the nation have been answered as the most famous resident at St Vincent's Convent is back for another round of religious duties, crime-solving capers and hilarious high-jinks. Check out the series two trailer below.
Returning alongside Watson are Jerry Iwu (Sex Education) and Max Brown (Nolly) in their respective roles as Detective Felix Livingstone and Inspector Sam Gillespie. Plus, bringing their crime-solving credentials are Ami Metcalf (Father Brown), Belinda Lang (Rosemary & Thyme) and Miranda Raison (Murder On The Orient Express).
Don't miss the series two premiere of Sister Boniface Mysteries on Friday 26 May at 9pm on Drama HD (CH 130). And if there aren't enough Hail Marys to get you through until then, you can catch the first series in On Demand now.
Sister Boniface and Father Brown aren't the only culprits moonlighting as crime-busting investigators though. From flight attendants to magicians and phoney psychics, check out the main occupations of these unlikely sleuths who serve up justice as a side hustle. Don't quit your day jobs!
Tour guides in Murder, They Hope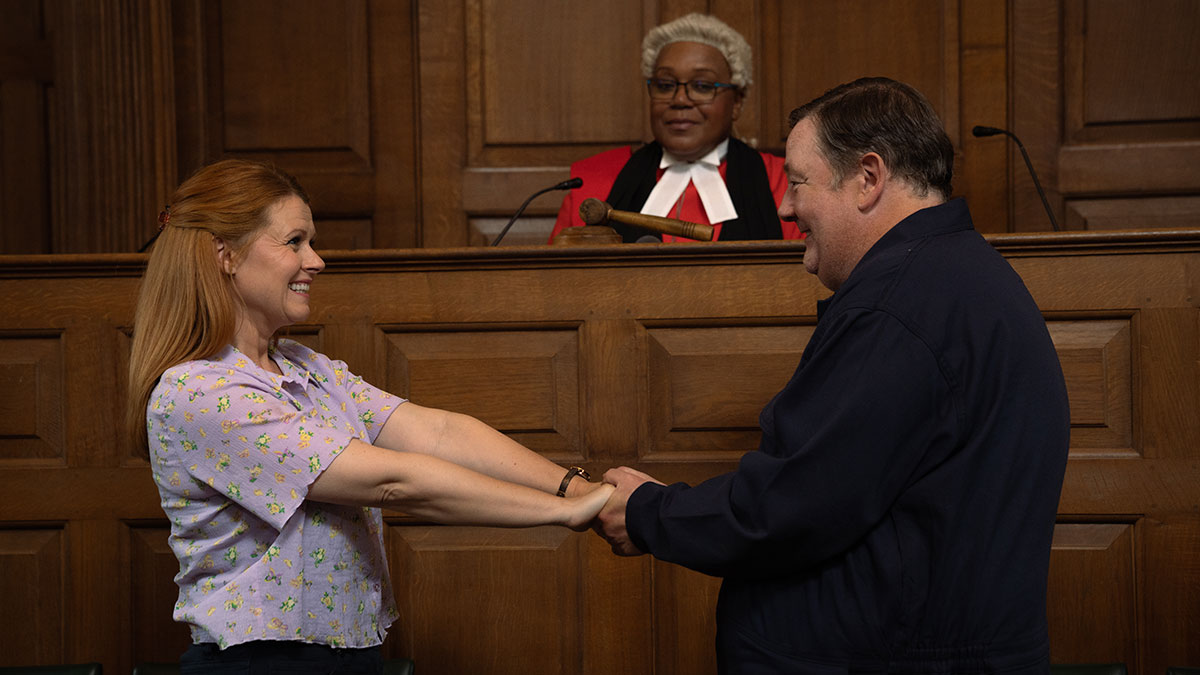 Find series 1-2 in On Demand
All aboard! Johnny Vegas and Sian Gibson reunite as Terry and Gemma in the latest instalment of Draper's Tours murder mysteries. Sleuthing is something this pair fell into, considering their doomed tours attracted serial killers from around the country. It was probably for the best that they packed up the smoking remnants of their coach-operating business, and eventually opened their very own private detective agency.
A magician in Jonathan Creek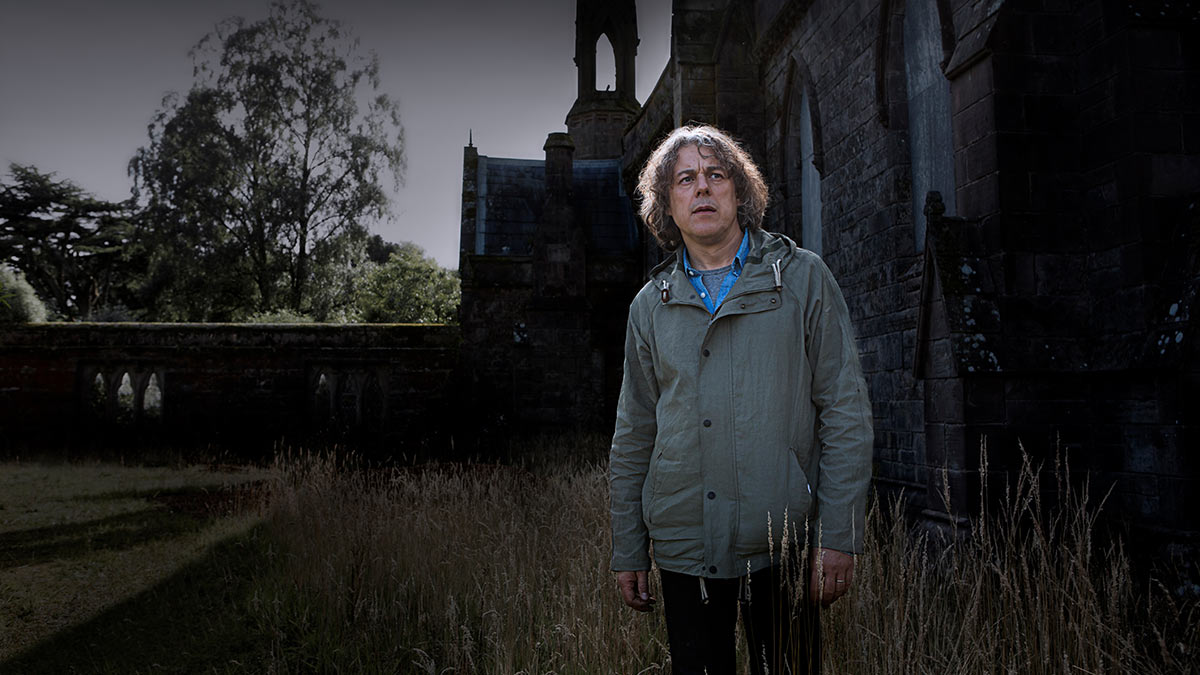 Find seasons 1-5 in Apps & Games > ITVX Premium
Houdini has nothing on "whodunit" magician Jonathan Creek (played by comedian Alan Davies). Living in a converted windmill, Jonathan uses his aptitude for solving puzzles and performing magic tricks to clear the smoke and mirrors behind local murders. The light-hearted series has attracted some of the biggest names in British showbiz to Shipley's streets, including Warwick Davis, Joanna Lumley and the late Rik Mayall.
A personal assistant in Search Party
Find season 1-5 in Apps & Games > BBC iPlayer
Although the most-famous murder mysteries tend to be British, this addictive American cult comedy blends the ingredients of an Agatha Christie story with modern satirical silliness. Dory (Alia Shawkat, Arrested Development) is your typical twenty-something stuck in a job she hates when a college acquaintance goes missing. Dory then persuades her self-absorbed clique to split up and look for clues, with deadly consequences. Some things should just be left to the professionals.
A flight attendant in The Flight Attendant
Find seasons 1-2 in On Demand
We've all been on dire dates before, but nothing compares to The Big Bang Theory alum Kaley Cuoco's hook-up from hell. Cuoco's acting chops are in full swing here as self-destructive flight attendant Cassie. The twisty thriller opens with an ordinary working day. When "normal" means drinking on the job and joining the mile high club, that is. But Cassie gets more than a hangover after waking up next to a dead first-class passenger and no memory of the night before. Talk about a hot mess!
A housewife in Hetty Wainthropp Investigates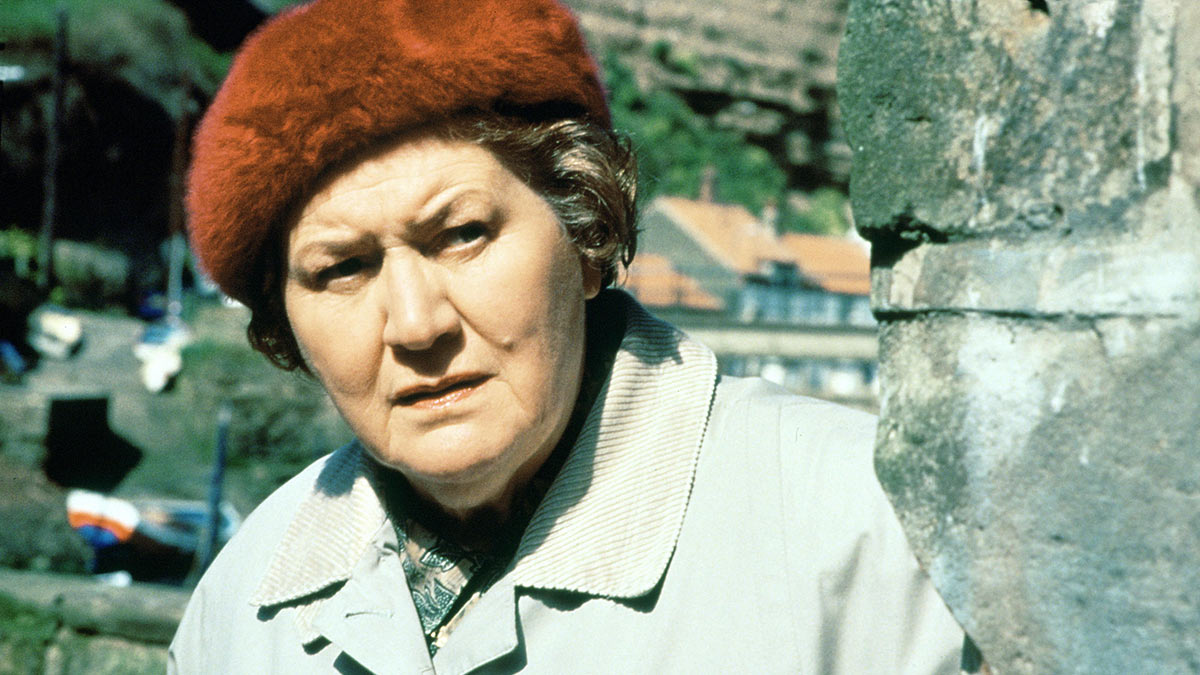 Find series 1-4 in Apps & Games > ITVX Premium
Keeping Up Appearances alumna Patricia Routledge keeps enough tabs on her neighbours to make Hyacinth Bucket proud in this cosy crime drama. Based on David Cook's novel Missing Persons, the series centres around bored housewife Hetty (Routledge), who wakes up on her 60th birthday and decides to become a private investigator. She whiles away the hours with young sidekick Geoffrey (Dominic Monaghan, The Lord Of The Rings), rambling across the countryside in search of small-town justice.
A PR guru in Agatha Raisin
Find series 1-2 in On Demand
Solving crime has never been so glamorous. The screen adaption of MC Beaton's novels follows the acerbic Agatha Raisin (played by Ashley Jensen, Ugly Betty), a London PR whizz who swaps her stilettos for the sticks. In her new Cotswolds town she's accused of murder when her quiche kills someone – awkward. Determined to clear her name, all while looking absolutely fabulous, she enlists the help of DC Bill Wong (Matt McCooey, The Salisbury Poisonings), Gemma Simpson (Katy Wix, Ted Lasso) and Roy Silver (Mathew Horne, Gavin & Stacey).
A military veteran in Reacher
Find season 1 in Apps & Games > Prime Video
Take it from us, you don't want to mess with action man Jack Reacher, even with your whole squad supporting you. Alan Ritchson (Teenage Mutant Ninja Turtles) takes on the role of the no nonsense protagonist from Lee Child's crime thriller novels. Recently discharged from the army, Reacher drifts into the idyllic Margrave. But behind the white-picket-fence façade lies corruption, and he's soon arrested for a crime he didn't commit.
A monk in Cadfael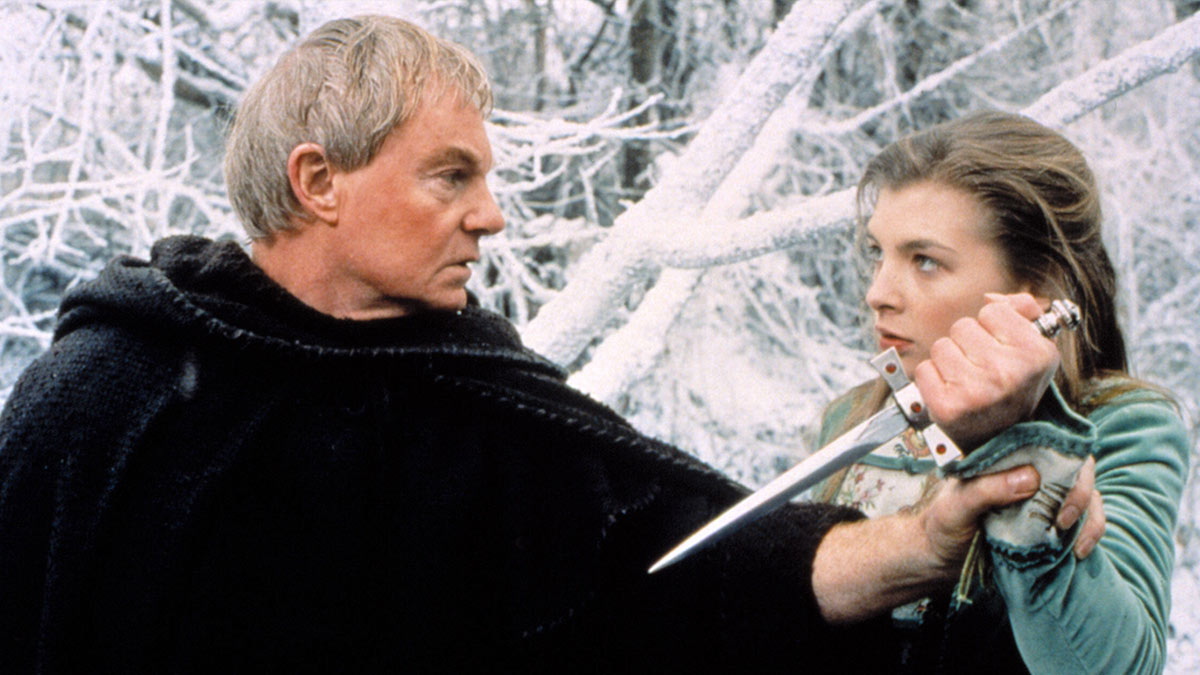 Find series 1-4 in Apps & Games > ITVX
Probably the most superlative sleuth on our list, Brother Cadfael (Derek Jacobi, Gladiator) has a killer hobby. The medieval crusader turned monk uses his worldly experience to investigate mysteries that plague the lives of the local worshippers. And much like the other clergymen and women on our list, Cadfael is a man of many talents outside his monastic duties: herbalist, doctor and diplomat. Impressive!
A doctor in Diagnosis Murder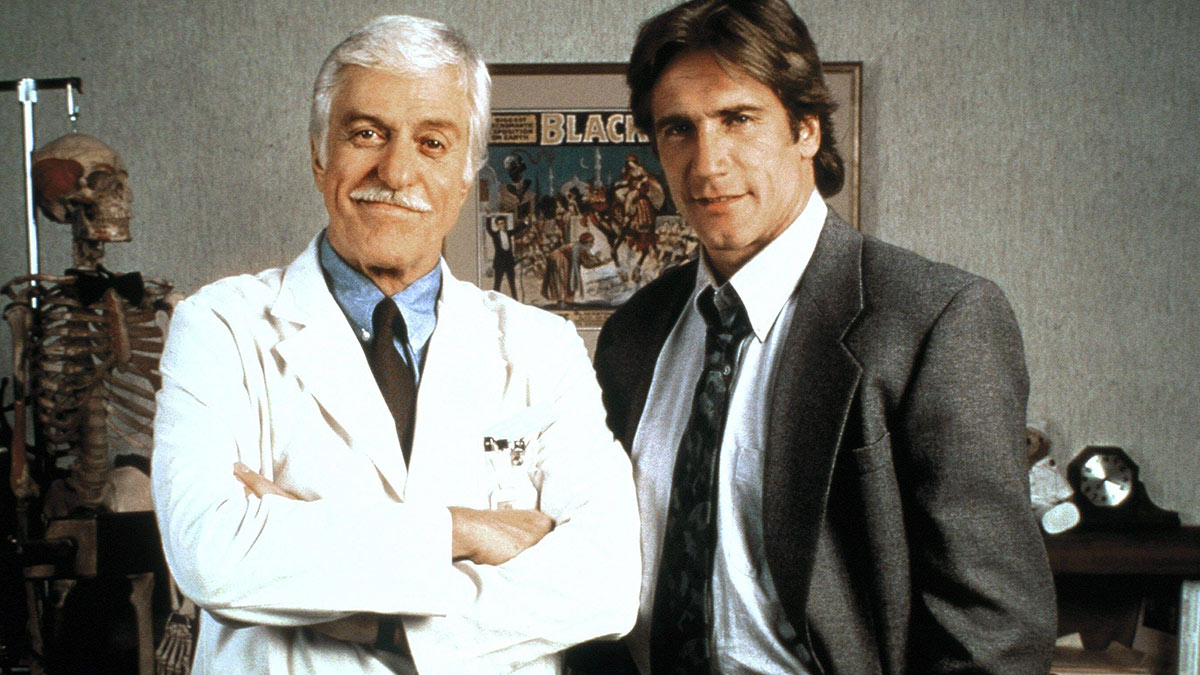 Find season 1, 7 + 8 in On Demand
Any mystery aficionados worth their salt will remember Dick Van Dyke's vintage medical drama. Totally kitsch and with a stellar cast, this treasure of a show centres around Van Dyke's character Dr Mark Sloan (no relation to the Grey's Anatomy surgeon of the same name). The former military doctor spends his days helping patients and solving mysteries together with local law enforcement and his detective son Steve Sloan (played by Van Dyke's real-life son Barry Van Dyke).
A con artist and "psychic" in The Mentalist
Find season 1-7 in Apps & Games > Prime Video
Shady past? Check. Tragic family backstory? Check. Fraudulent psychic abilities? Er, check. Antihero Patrick Jane (Simon Baker, The Guardian) has recently left behind his forme career of tricking audience members on his TV show. His new employ? Assisting the California Bureau of Investigation with murder investigations. But Patrick isn't seeking redemption – he's seeking revenge on serial killer "Red John" who murdered his wife and child. And although his ability to speak to the dead might be fake, his astute observational skills are very real.
When is Sister Boniface Mysteries on TV?
Series 2 of Sister Boniface Mysteries starts on Drama HD (CH 130) at 9pm on Friday 26 May. It will also be available for 30 days in Catch Up > Channels > Drama.
All ten episodes of series 1 are available now in On Demand.
TV channels: Channels, content and features available depend on your chosen package. Channel line-ups and content are subject to change at any time and to regional variations.
HD: HD TV set, V HD Box, TiVo box or Virgin TV V6 connected with HDMI cables required for HD channels. Number of inclusive HD channels depends on package.
Catch Up TV: Catch Up TV content available for up to 7 days or up to 30 days after broadcast, depending on content.
On Demand: Content available to view depends on TV package. Time limits apply for viewing chargeable On Demand content – see virginmedia.com. Once purchased, all chargeable On Demand content must be viewed within 48 hours. Premium channels and upgrades must be kept for at least 30 days.
Amazon Prime Video: Amazon Prime subscription required at extra cost. 18+. Click here for T&Cs.
Image credit: Sister Boniface Mysteries © BBC Studios 2023