Skip to main content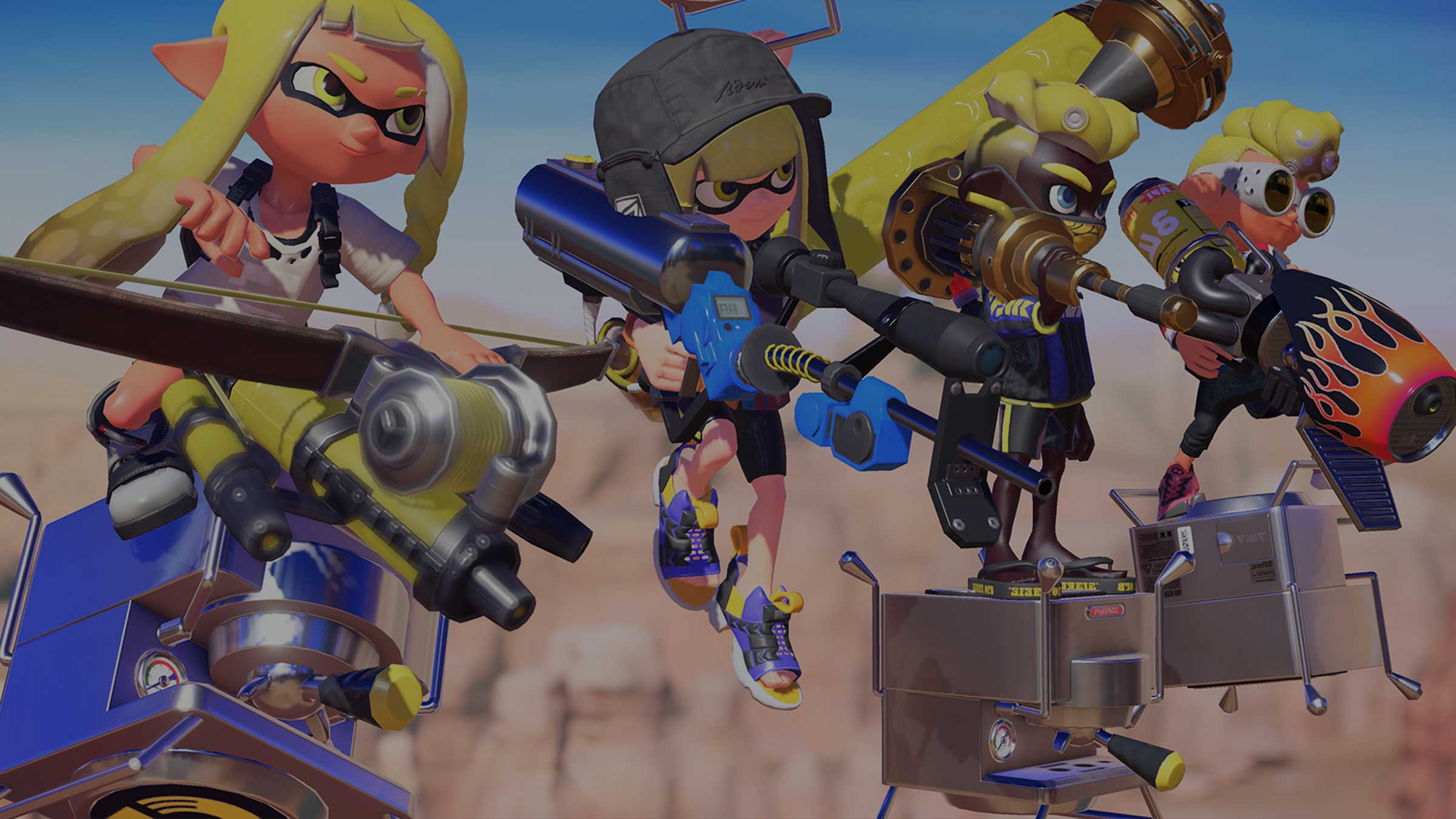 It's time for a splatfest as we take a closer look at one of the newest and most exciting game releases this month…

By Lizzie Hudson, Writer
Nintendo has a long history of creating big, bold gaming franchises. When Splatoon first dropped on the Wii U back in 2015, it was an immediate hit, and it quickly became apparent this game had legs. Or rather, it had squid tentacles (squids are a big thing in the game, in case you haven't played it).
This second sequel to the original arrives on Nintendo Switch this month and brings with it a whole bunch of new, original content as well as reimagined and improved elements from the previous games.
Set in a post-apocalyptic world, inhabited by street-savvy cephalopods who can transform from kid to squid and back again, Splatoon 3 is a game of speed and survival. You'll compete against one another in teams to see who can cover the most ground in ink. Sound easy? With slick moves and customisable weapons, you'll need your wits about you as ink your way to victory!
So what's new for Splatoon 3? Let's dive into the adrenaline-fueled heart of the dusty Splatlands to find out. We've got all the answers to your questions, right here…
What do you do in Splatoon 3?


In short, you squad up and shoot it out to win – and this new instalment blows Splatoon 2 out of the water; there's just so much more to do! It's a third-person shooter game but the objective isn't to splat the enemy, it's to spread your team's ink across the map. Don't worry if you get splatted in enemy ink, as you'll respawn quickly so you can still win. Whichever team spreads the most ink, wins! And for this release, there are so many more new features.
So what's the main game?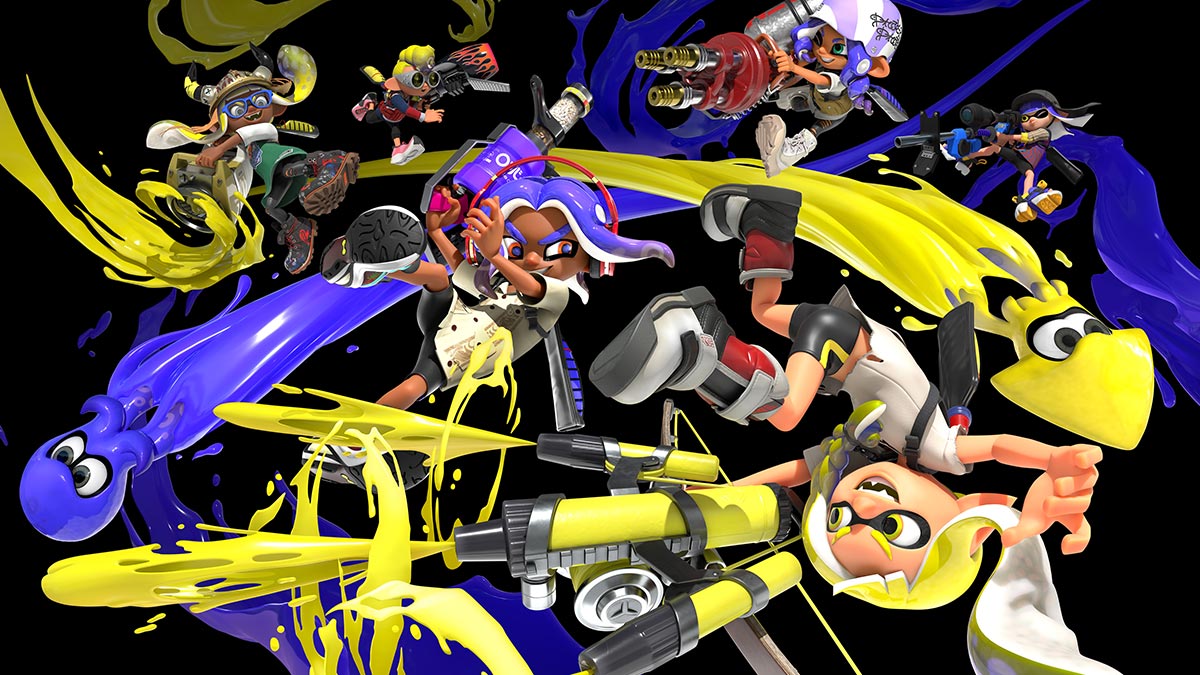 Classic Turf War returns for three-minute, four-versus-four online battles where one team must cover more of the stage with ink than the opposing team. Ink the most turf and your team wins! To ink, you use your arsenal of weapons, like ink guns, brushes, and buckets. If your enemy beats you to the punch, you can ink over their territory and reclaim the turf as your own. To accelerate and go faster around the terrain, go into Swim Mode and swim through the ink in Squid Form. You can then transform back to Kid Form to run around. Top tip: when running or swimming, you'll move quickly in your own ink, but slow right down when in enemy ink.
Are there any new battle stages?
Yes indeedy! You can ink, dive, swim and splat yourself across 12 awesome stages. You'll find old favourites that have been revamped and made even better, along with five totally brand-new ones. Be sure to look out for new additions over time.
Is there a story mode?

There sure is! Splatoon has a brilliant new Story Mode, the 'Return of the Mammalians', where you play solo and go on an amazing adventure to fight the unruly Octarians and discover the secrets of Alterna and the Fuzzy Ooze. It's also a super useful mode for practising and mastering the basics.
What other modes are there?
There's Recon Mode where you can play solo in the stages and plan out gameplay strategies and learn the different terrains. There are no opponents so you can take your time exploring the various maps. There's also Salmon Run New Wave, refreshed and improved from Splatoon 2, where four players team up to defend waves of dangerous Salmonid bosses. Throw Golden Eggs, take on new bosses and work together to win rewards!
Who can I play as?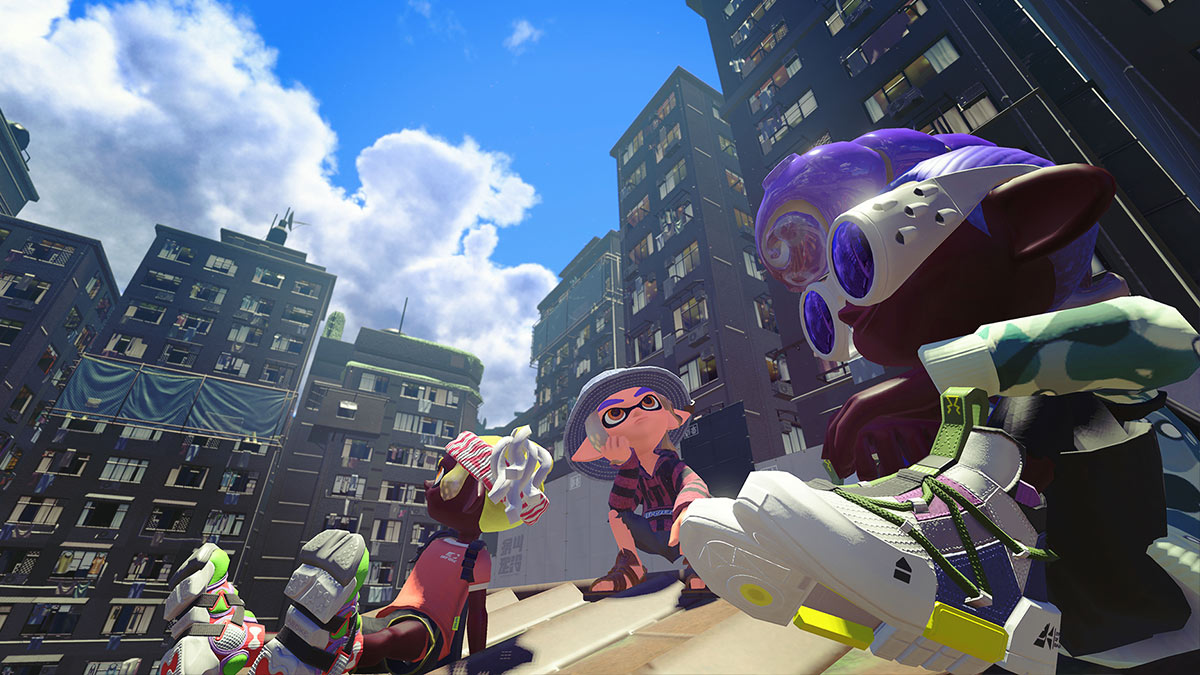 This new location, Spatsville, is the city of chaos and inhabited by a rowdier bunch than you'd find in distant Inkopolis. You can choose from two species of cephalopods as your character; either an Inkling or an Octoling. As the fashion-savvy peeps they are, you can fully customise your player to express your one-of-a-kind style, creating a character totally unique to you.
Are there new weapons?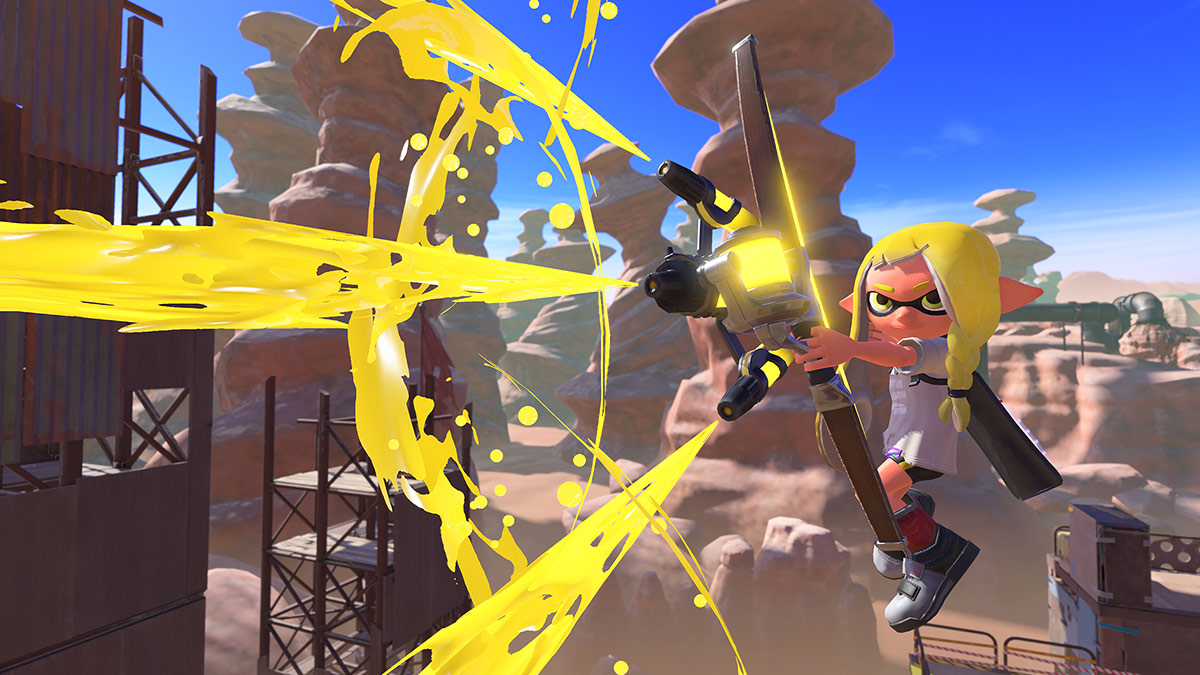 Yes! The arsenal of weapons in this release is so incredible, you'll be armed to the tentacles. The weapon system has been improved with a complete overhaul with the introduction of two new classes: Stringer and Splatana. Existing fans will be psyched to know all the weapons from previous games are returning alongside the release of 10 new special weapons as well as modernised ones. Don't miss the Wave Breaker, Ultra Stamp and Ink Storm, as well as the epic Booyah Bomb.
Are there any feature moves?
For Splatoon 3, there are two amazing new moves. Squid Roll lets you make a quick jump in the opposite direction whilst swimming to keep your opponents guessing where you are, whilst Squid Surge enables you to scale walls quickly by charging up in the ink and blasting upwards. Great for surprising other players!
Is it multiplayer?
Like previous games in the series, Splatoon 3 will have a single-player campaign, but the whole point of the game is to play with others and battle it out to win. You can play online, competing with others near and far. Or you can connect up to eight systems to play Turf War battles with and against your friends. Plus, there's now a new Test Range to fine-tune your skills, practise aiming and try out weapons whilst you're waiting to join an online battle. So, even while you're waiting you can stay playing. And don't forget the new Salmon Run New Wave mode.
When is Splatoon 3 being released?
Available only on Nintendo Switch, Splatoon 3 is available from Friday 9 September. Pre-orders are available now on Nintendo eShop. Get ready to ink everything in sight and enjoy hours and hours of fun playing this ink-tastic game!