Skip to main content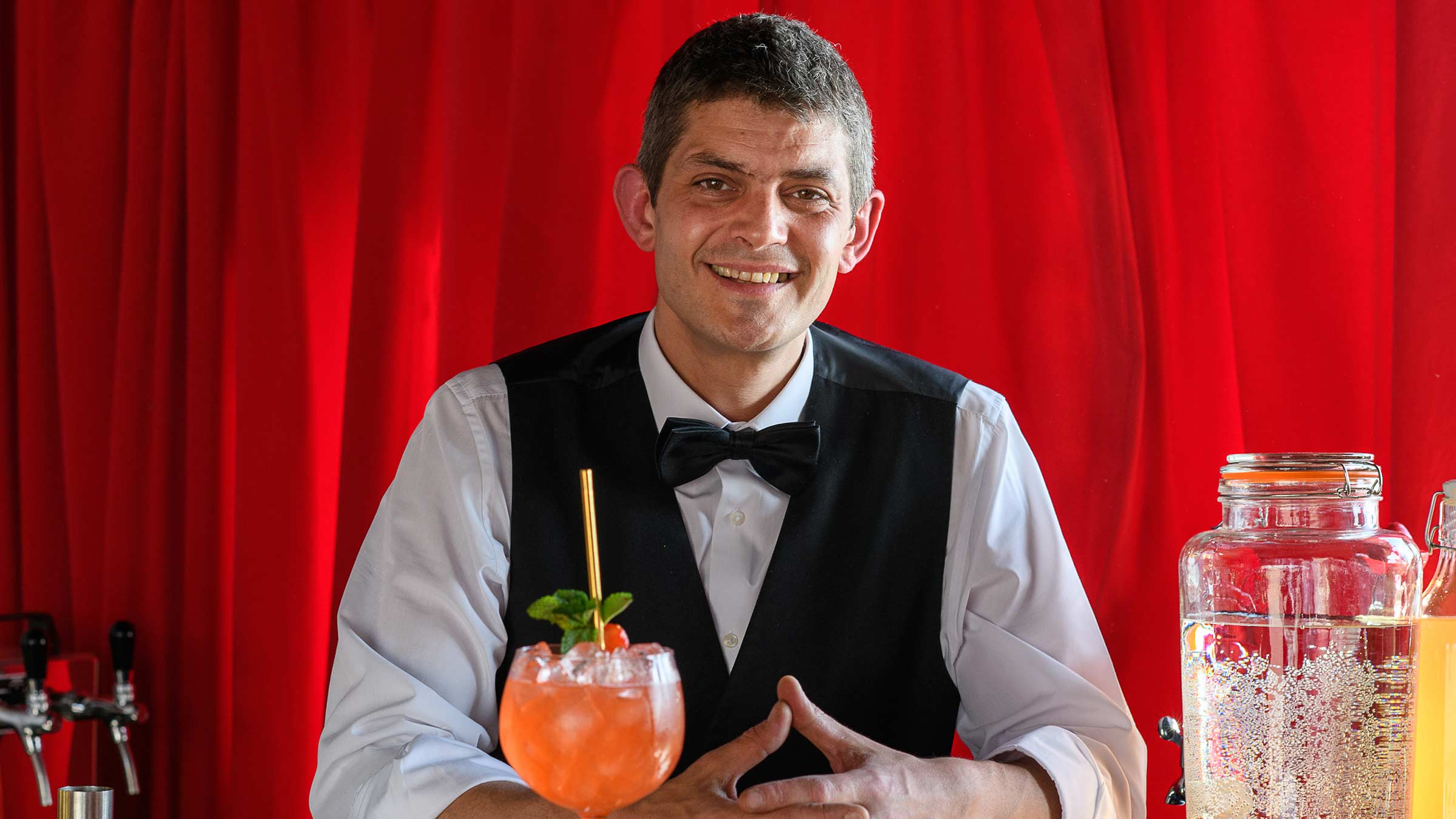 Say this five times fast: The stars stayed in-in at the Staying In-Inns
Virgin Media British Academy Television Awards 2019
While we're used to seeing Celebs Go Dating receptionist Tom Read Wilson and First Dates' Merlin Griffiths and CiCi Coleman on our television screens, lately they've been appearing in an entirely new box. They've been sofa surfing at Virgin Media's Staying In-Inn – the ultimate luxury TV lounge where you can watch all the nominees for Virgin Media's Must-See Moment Award in style.
One has already popped up in Brighton and now it's Liverpool's turn to take control of the remote. If you want to be in with the chance to win a visit to Liverpool's exclusive Virgin Media Staying In-Inn, head on over to here.

As well as experiencing great telly on a giant screen with cinematic surround sound and food and drinks to snack on, you could be getting some couch commentary from the celebs. Talk about a dreamy setup! We caught up with them while they were in Brighton to see if they could become our new Box Set-bingeing BFFs. Spoiler alert: The answer is a very, very exuberant YES!
Merlin Griffiths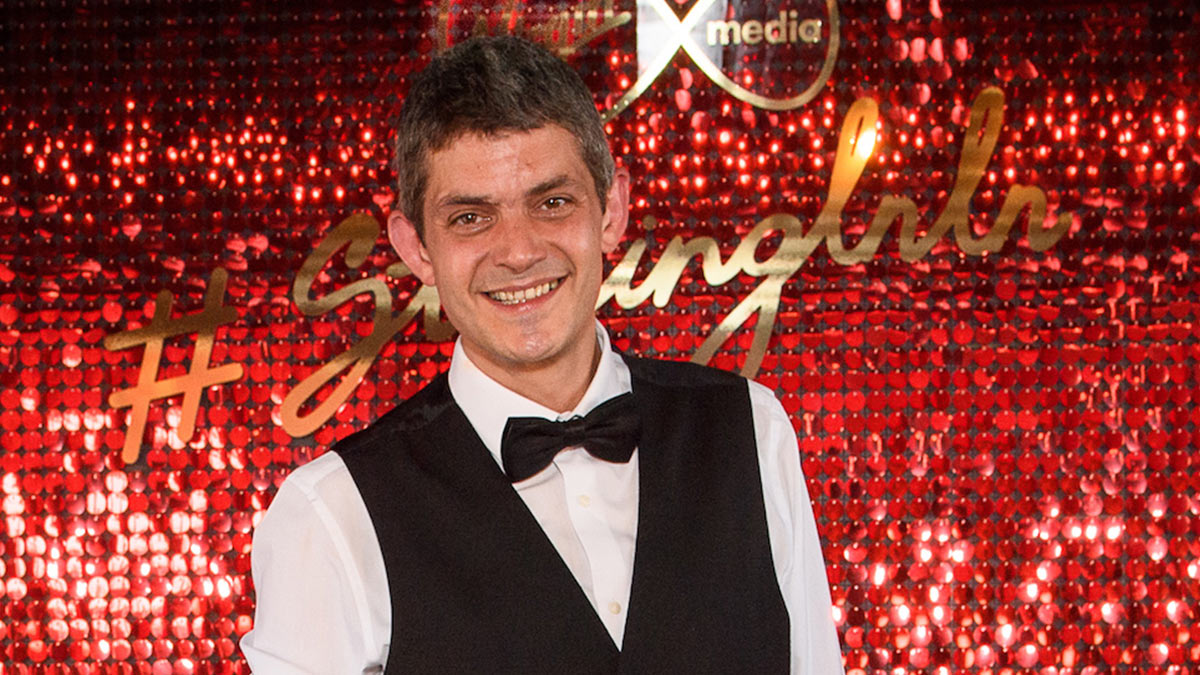 What drink would you recommend for a night staying in-in watching a:

Comedy?
"Go for a Paloma – add tequila, fresh pink grapefruit, a little bit of lime, a little bit of soda. Job done."

Drama?
"A complicated red wine, something as complex as the drama you're watching, from Franschhoek, South Africa."
Reality?
"Give me some beers, give me some bubbles. When you're watching people's personal stories and they overcome their hurdles and succeed at whatever they're doing, toast them with some bubbles. I'll take a sparkling Crémant de Loire from the Northwest of France."
Thriller?
"A nice, aged top-shelf rum on the rocks with a big twist of orange."

If First Dates was a drink, what drink would it be?

"It would have to be a porn star martini, simply for the fact that it's the most ordered drink over that bar. If not that, a simple G&T. Actually, let's go with a G&T, because it's a perfect pairing, which is obviously what we're after on the show."

What's your ultimate comfort viewing?
"One of my favourite ever comedy shows is Phoenix Nights. It's fantastic, especially if you work in the bar trade. It's our version of The Office."

What's the best show to watch with a partner?

"The one my girlfriend and I tend to watch a lot of is The Walking Dead. We both read the comics and we're up to date with them, so it's lovely to have the contrast between how the TV version differs from the written version.
"While Andrew Lincoln's done playing Rick Grimes, you obviously can't lose Rick Grimes in the comics. He's central to the whole thing, but the show is done very well. Neegan [Jeffrey Dean Morgan] is brilliant."

If you had the whole First Dates cast over, what TV show would you put on?
"Gordon, Gino and Fred: Road Trip. It would have to be, wouldn't it?"
CiCi Coleman
What would you like to be served when you watch TV?
"Halloumi with some chilli sauce and some crackers. That'd be really bloody nice."


What's the best show to watch with a date?
"Luther. I just discovered it, which I'm really excited about, because it means I have a massive backlog. It's a little bit scary and I love having to snuggle into someone when you're a little bit nervous and a little bit anxious. Plus, Idris is super sexy."


What is your favourite romantic moment you've seen while filming First Dates?
"In the most recent First Dates Hotel we did in Italy, there was a lady who found out her cat was dying before she was about to go on her date. I turned up to her hotel room and she was in floods of tears. We had a little chat about it, we got her dressed, we did her make-up for her and made her feel really special.
"She went on a date with this lovely guy and then she got a phone call from the vet saying her cat had died. The way her date dealt with it was just perfect. If you're not an animal lover, I don't think you really understand it, but he just somehow had all the compassion and all the empathy needed. They're still together now."


A Virgin Media survey discovered that Brits are three times more likely to watch First Dates than go on an actual date (69% vs 20%) – what do you think people love most about the show that keeps them glued to their screen?
"That's brilliant, isn't it? What we do on the show is we just take it back to basics. We put two people who are wanting to find love on a date and the chemistry that is made between them is what we are all interested in. It's authentic, it's genuine, it's unique. I've done the show for five years now and I'm still a fan of the show, so I watch it like a viewer. It's lovely and fluffy and that's what people want to see."


Who would you like to set up on First Dates?
"I have five single friends that are desperate to find love, so it would be all five of my single girls together on a date with five men that can deal with them. That would be bloody entertaining."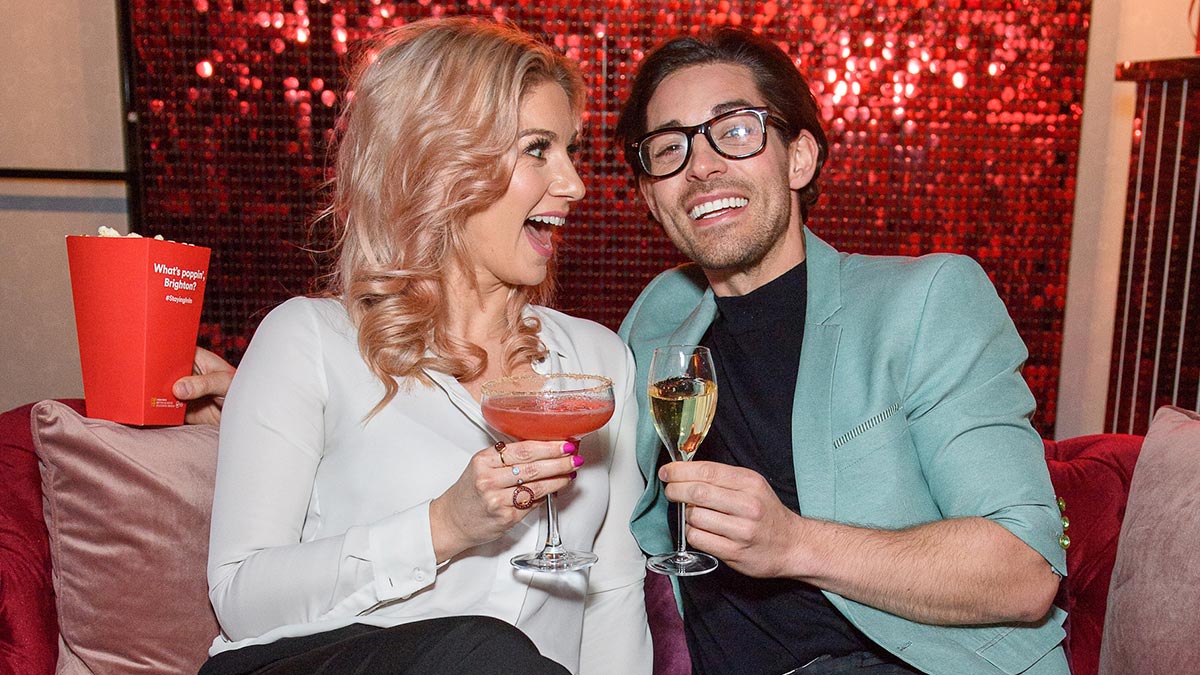 Tom Read Wilson
When you have a night in, do you order a takeaway or cook your own food?
"Well, CiCi and I have just discovered that we have the same choice in takeaway, so we're planning a night in-in with a very hearty, very robust lamb rogan josh with coconut naan and Kingfisher beer."


Tom, you do word of the day videos for your social media – if you could use one word to describe Virgin's Staying In-Inn, what would it be?
"Coruscating, which is a word I adore. Everything in this room coruscates. We've got a coruscating bar, we've got a coruscating scarlet bling wall and most of the fixtures and fittings are coruscating and the people certainly are. It means sparkling, incandescent."


Which celebrity would you like to see on Celebs Go Dating?
"Recently I read that Dame Judi Dench is enjoying sex as an octogenarian better than she ever has before and her favourite thing is to go into Covent Garden and buy lacy knickers. It made me think we should celebrate octogenarian sex on our show, so although I don't think she would say yes, I'd love to have Dame Maggie Smith on the show and set her up with some divine senior citizens."


If you had your own TV show, what would it be called?
"Tea with Tom, a lovely teatime chat show that maybe spills over into the evening and then it becomes a bit Prohibition-esque where there's something a bit stronger in the teacup. I'd chat with various guests and then we'd conclude the show with a musical number together."
What's the best show to watch with a date?
"I like Fleabag for its undiluted candour and how it oscillates between sublime wit and poignancy. I adore Killing Eve as well. Phoebe Waller-Bridge's writing is just razor sharp. It's an overused word, but I think she is a genius."


What's your favourite romantic moment from a TV show?
"My favourite romantic moments are in David Attenborough documentaries, like all the boy birds whip out their plumage and say, "Look how delicious I am." It's wildly romantic."
Staying in-in with Virgin Media
Virgin Media's Must-See Moment Award celebrates the best TV that gets the nation planning big sofa sessions with friends and family – because staying in-in is the new going out-out.
Click the banner below to find out more about the Virgin Media British Academy Television Awards 2019, and vote for your Must-See Moment of 2018 for your chance to win two red carpet tickets.
Interviews: Any opinions expressed in interviews are those of the interview subject and not those of Virgin Media.