Skip to main content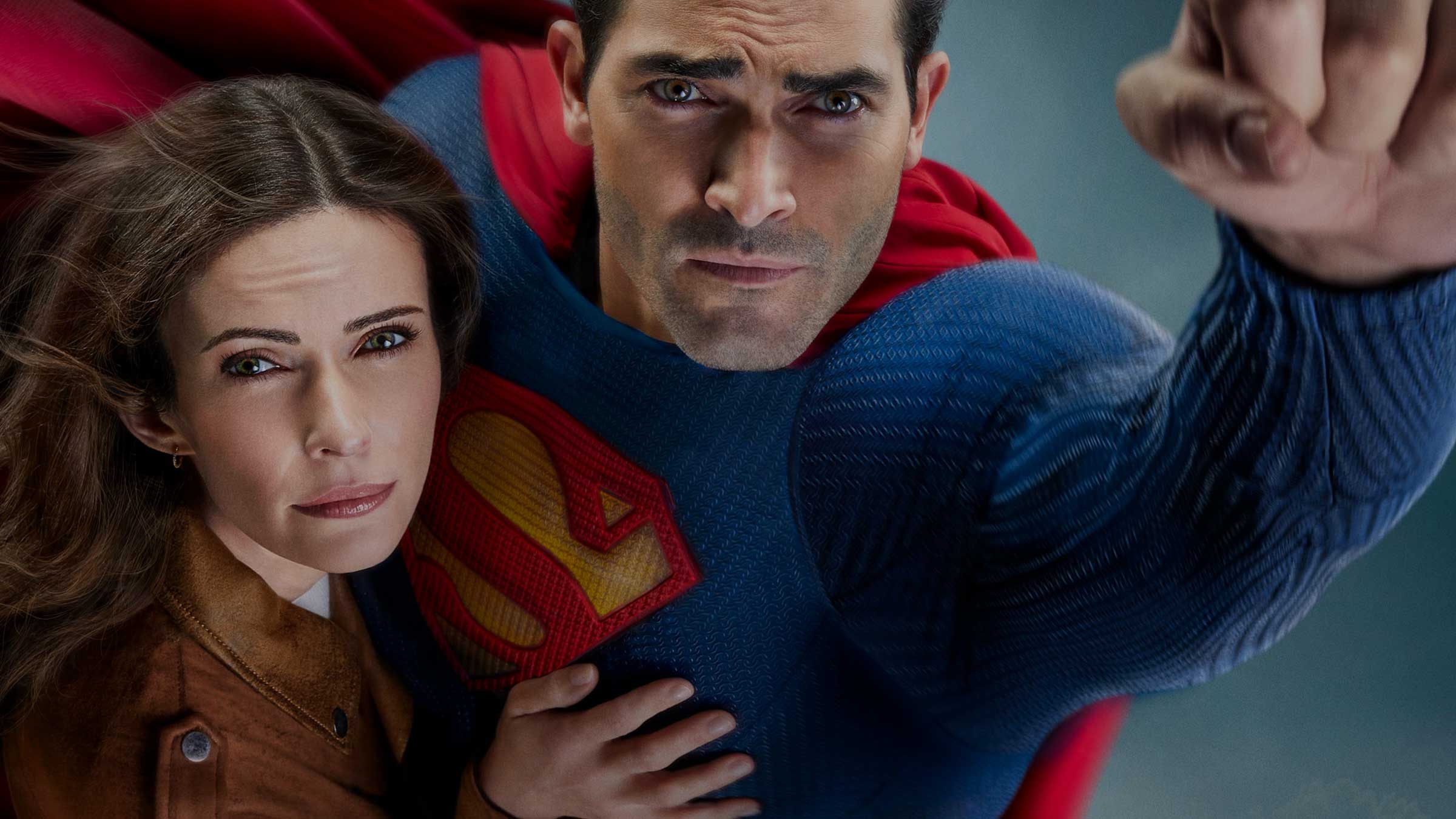 The Man of Steel may be one of the most iconic characters ever – but as the creative minds behind the new series Superman & Lois know, Lois Lane is just as crucial to the story

By Chris Miller, Writer
Lois Lane was dreamed up by the creators of Superman as a sharp-eyed, fast-talking journalist who would act as a sparring partner and potential love interest for Clark Kent in the pages of 1930s DC Comics. Over the decades since, it's become hard to imagine one without the other. Superheroes are often loners, struggling with secret identities, but Lois and Clark are a super-couple.
New series Superman & Lois takes things one stage further: they're no longer just a couple but a family, settled in Clark's hometown of Smallville with teenage twins. But don't expect plots about power struggles in the local PTA or arguments about whose turn it is to put the bins out. There's a looming deadly threat to humanity – and this power couple are determined to combine their talents to thwart it.


While the original Lois was a confident, independent woman by 1930s standards, she did need an awful lot of rescuing – it sometimes seemed as if her default setting was extreme peril! The Lois of 2021 is still a campaigning journalist, but we'll also see a new side to her. "The world will always need Superman," she tells Clark. "Right now, this family needs you more."
This is a character that's evolved before our eyes in multiple films and TV shows to become established as a well-rounded and much-loved "normal" in a world of superpowered heroes. Here we look back at Lois Lane's most memorable on-screen portrayals.
Margot Kidder in the Superman movies (1978-1987)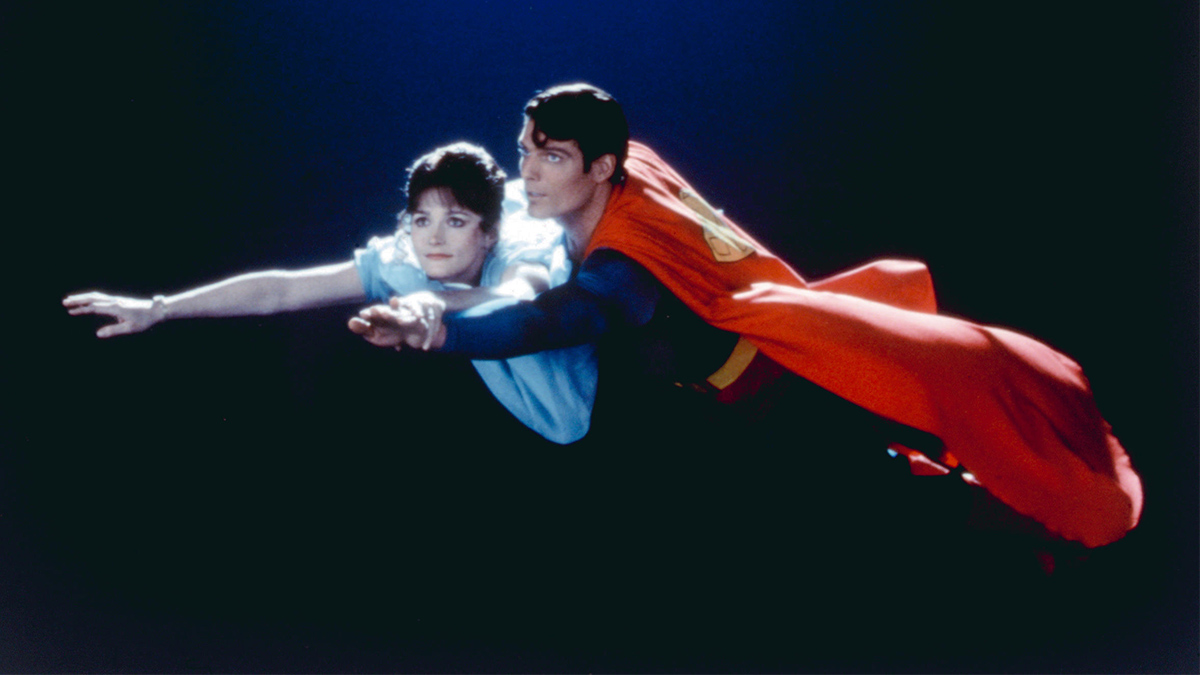 Superman, Superman II, Superman III and Superman IV: The Quest For Peace are available in Sky Cinema on demand. Cert PG
Kidder won the role in 1978's big-budget blockbuster through a combination of her adorable clumsiness and her chemistry with leading man Christopher Reeve. In a sign of the 1970s cultural battles between conservatives and progressives over women's role in society, Lois was career-driven but not too ambitious, independent but not too self-sufficient.
It was a fine line for Kidder to walk but she did it with grace to become one of the most memorable screen Loises (Loisi?), despite the increasingly daft storylines – Superman wipes her memory with a *checks notes* hypnotic kiss? – and a falling-out with the producers that saw her sidelined in Superman III.
Teri Hatcher in Lois & Clark: The New Adventures of Superman (1993-1997)

The 1990s live action TV show focused on the "workplace romance" aspect of the pair's relationship – it was a popular theme at the time, following the likes of Moonlighting and Cheers – and Hatcher was a funny, charismatic Lois who bounced entertainingly off Dean Cain's Clark, as well as irascible Daily Planet editor Perry White (Lane Smith).
While Clark pines after Lois, she becomes infatuated with Superman and finds herself in the very weird position of having to choose between them, not to mention dealing with the attentions of Lex Luthor (John Shea). The series was at its most interesting when dealing with Lois's trust issues: can you really love a man who's two different people?
Dana Delany in Superman: The Animated Series (1996-2000)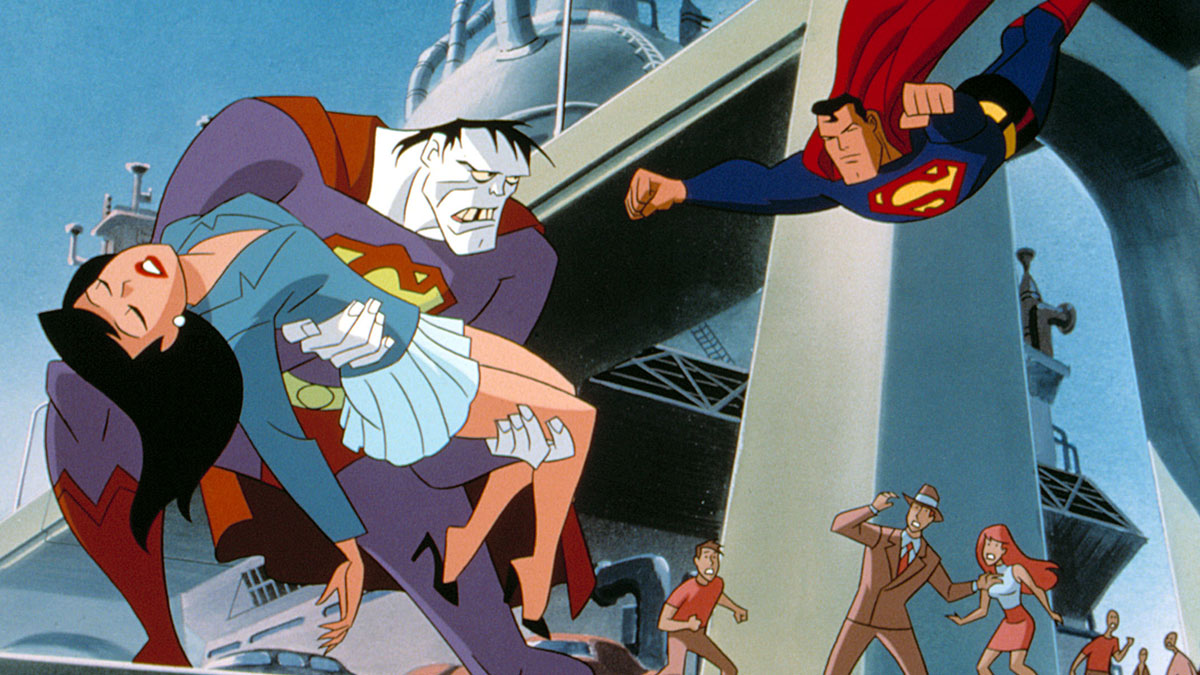 Delany took the character back to her origins with a voice performance she based on Rosalind Russell in 1940 newsroom comedy His Girl Friday (although with extra self-defence skills learned from an army-officer father). Here, Lois's feelings towards Clark are largely limited to grudging professional respect and she even – gasp! – has a dalliance with Bruce Wayne, to the point where she considers moving to Gotham City.
Lois dumps Bruce when she discovers his secret identity, making things even more complicated for poor Clark… but she shares a kiss with Supes in the series finale (phew!).
Erica Durance in Smallville (2004-2010)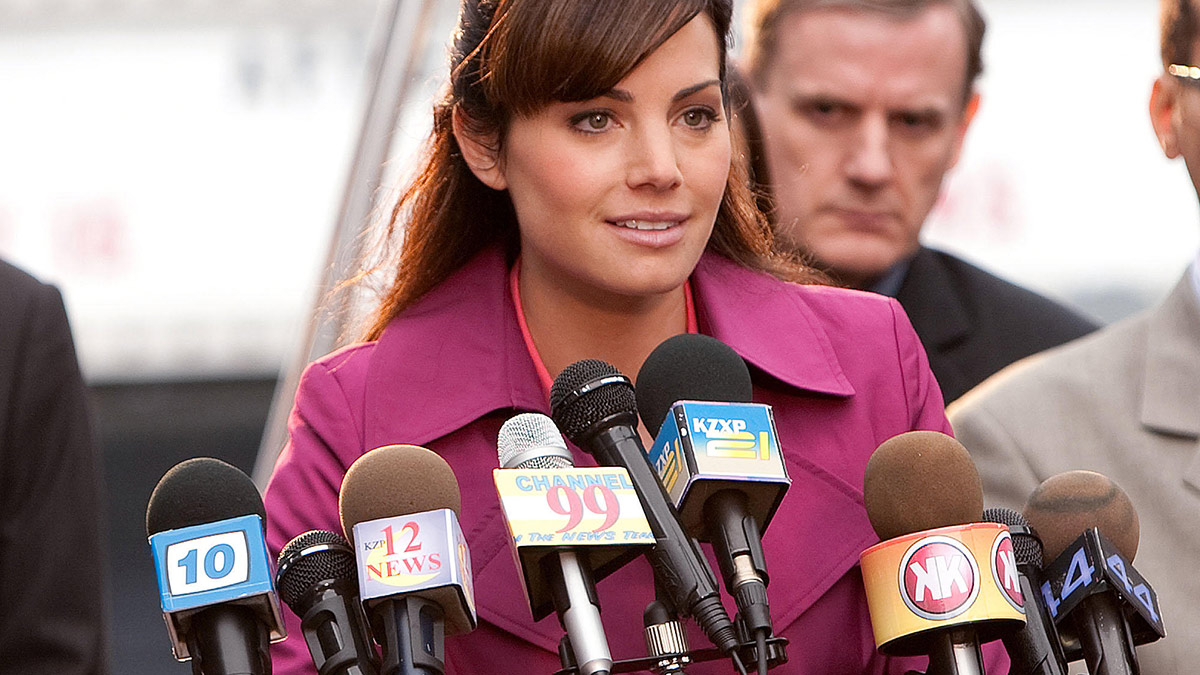 This prequel show rewrote the established events of Clark Kent's smalltown childhood in various ways but never more so than when it introduced a teenage Lois to Smallville. She scandalised the locals, butted heads with Clark (Tom Welling), got involved in local politics and got her start in journalism with the school paper.
Durance, joining the cast in the fourth season, brought charm and wit to the role, and her slow-burning romance with Clark was a big part of the later seasons' appeal.
Kate Bosworth in Superman Returns (2006)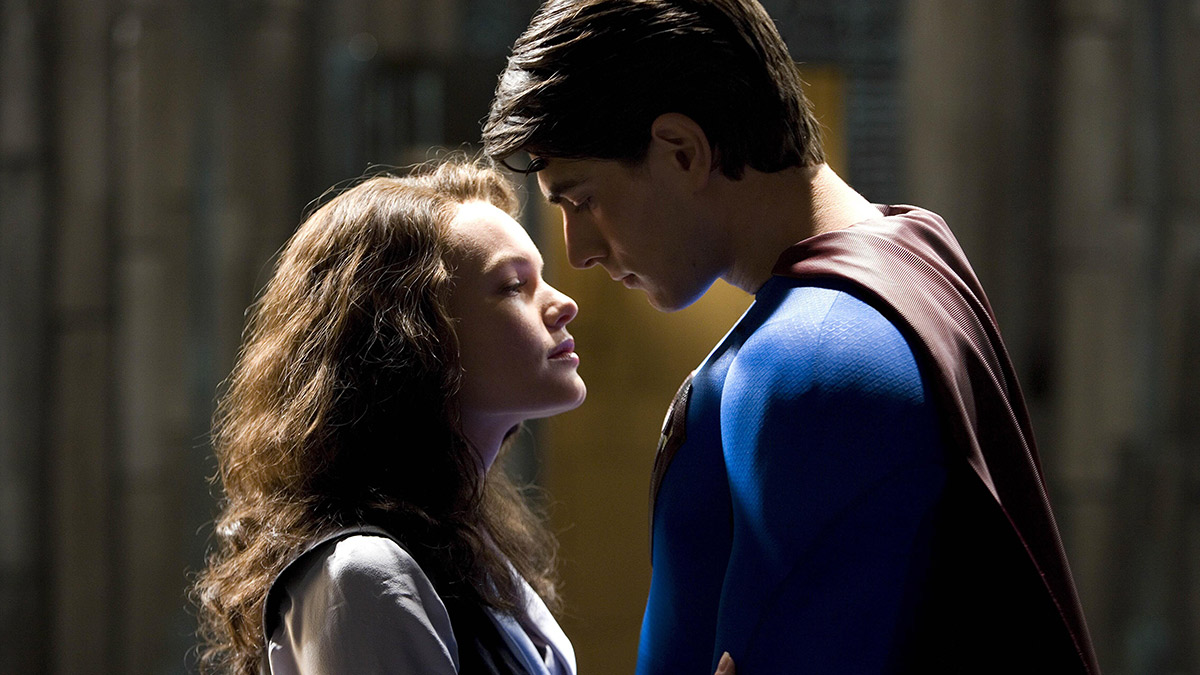 A sort-of continuation of the events of Superman II, this begins as Brandon Routh's Superman, um, returns to Earth after five years away. This is a shock for Lois: in the meantime she's got engaged, had a son, and convinced herself that both she and the world are past the need for the Kryptonian.
Except of course she does need rescuing! Multiple times! And so does Earth, thanks to Lex Luthor (Kevin Spacey) who is planning to use kryptonite to kill billions because reasons! Bosworth does her best with an ill-defined role, but it failed to strike a chord with audiences and the cinematic Superman was swiftly rebooted.
Amy Adams in the DC Extended Universe (2011-)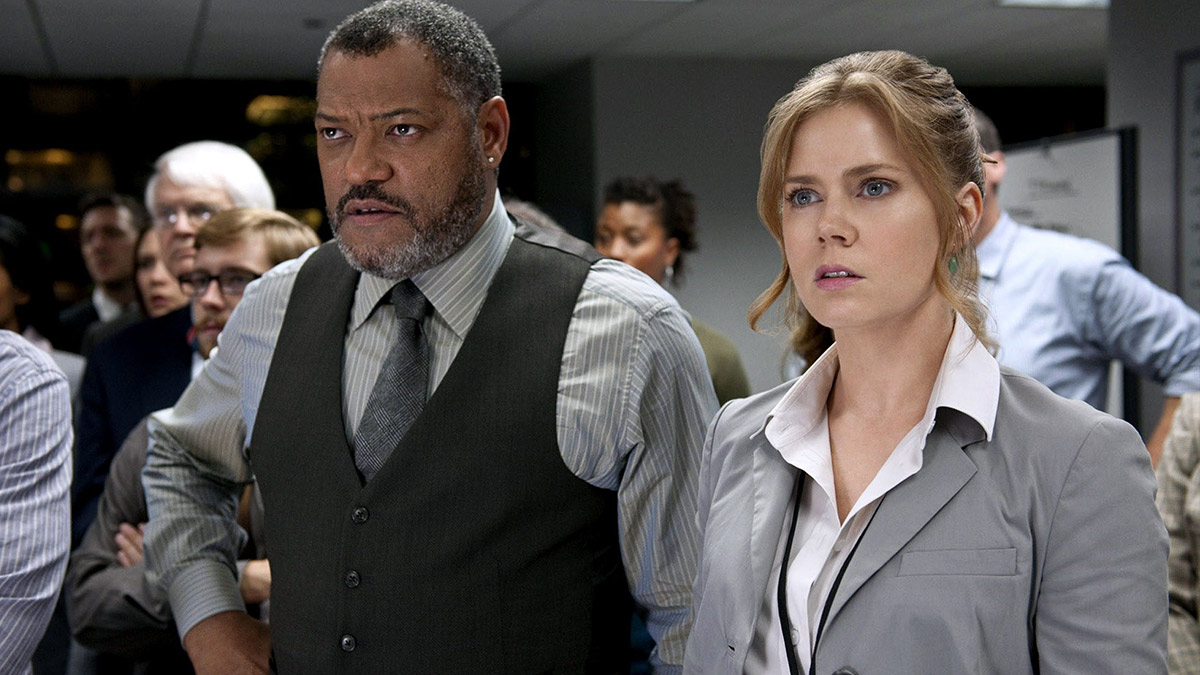 Find Man Of Steel and Justice League in Apps & Games > Netflix. Certs 12/15
Zack Snyder's Justice League and Zack Snyder's Justice League: Justice Is Grey are availabe in Sky Cinema on demand. Cert 15
The DC Universe movies have fixed an enduring problem: how come the supposedly brilliant investigative reporter Lois Lane can't spot that Superman is just Clark Kent without his glasses?! In Man Of Steel, Lois is an award-winning journalist chasing a story about a mysterious alien craft when she gets into difficulty and is rescued by Superman. When she tracks down her saviour, their relationship is based on genuine mutual admiration: she is impressed with his selflessness and reluctance to seek glory, while he respects her bravery and intelligence.
Even as the films focus on Superman's relationship with the Justice League members, Lois is hard at work putting herself at risk to dig up the info needed to help the superheroes save the day. Adams does a terrific job of portraying Lois's determination, smarts and integrity.
Elizabeth Tulloch in Superman & Lois (2021-)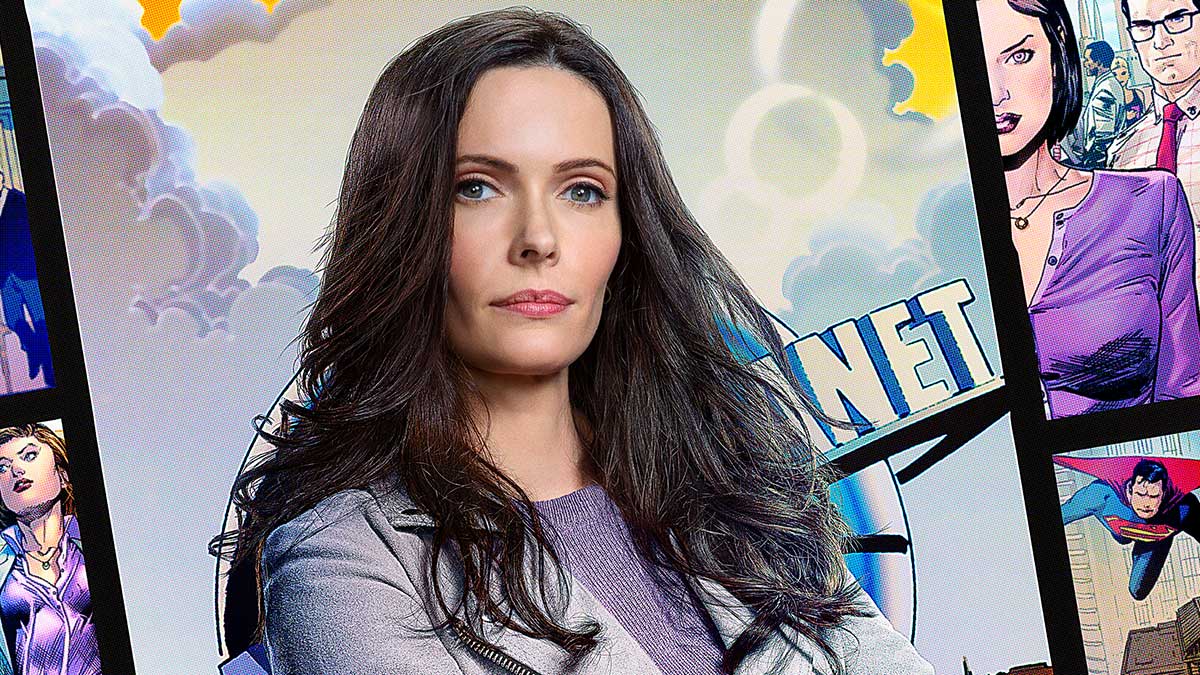 Superman & Lois, Saturday 4 December, 5.40pm, BBC One/HD (CH 101/108). Find all episodes in Apps & Games > BBC iPlayer from 4 December
Although Superman & Lois debuts this week, Tulloch has been playing Lois since 2018 in various episodes of DC's "Arrowverse" which have seen her accept a marriage proposal from Clark (Tyler Hoechlin), help fight an evil Superman, and move to an alternative universe version of the planet Krypton. As you do.
These Kents may now be living in little old Smallville, and Lois may be concerned about how her sons will be affected by having Superman as a dad, but she hasn't lost her crusading journalistic instincts. For example, who is Morgan Edge, the energy billionaire who has bought the Daily Planet, and what's his agenda? This new Lois, who still feels a responsibility to society while being fiercely protective of her family, is brought to life in Tulloch's hugely likeable performance.
When is Superman & Lois on TV?
Superman & Lois premieres on BBC One HD (CH 101/108) on Saturday 4 December at 5.40pm. All episodes will be available on BBC iPlayer on 4 December, which you can find in Apps & Games > BBC iPlayer.
How to watch Netflix with Virgin TV
If you have a TiVo® box or Virgin TV V6 box, powered by TiVo®:
Press home on your remote
Select Apps & Games
Select All Apps
Select Netflix
If you're already a Netflix subscriber, you can also access the app through Search & Discover or by pressing Red on channel 204. Just sign in with your existing login and start watching. And you'll only have to log in the first time you use it.
If you're new to Netflix, then you'll need to subscribe to use the app. The easiest way to do this is by going to netflix.com/virginmedia. You can also subscribe using the Netflix app in Apps & Games.
Watch Sky Cinema on the go
If you subscribe to Sky Cinema on Virgin TV, you can watch on the go with Virgin TV Go. And with loads of sport and Box Sets to try out, too, you'll always be entertained wherever you are!
The app is available to all Virgin TV customers at no extra cost and is compatible with Android, iOS, Windows 10 and PC/Mac. Get downloading (from the links below) and you'll be one step closer to watching what you want, when you want.
Download the Virgin TV Go app from the Apple app store
Download the Virgin TV Go app from Google Play
Download the Virgin TV Go app for Windows 10
Upgrade to Sky Cinema now
Don't have Sky Cinema? You can find out about our Sky Cinema package and upgrade here.
TV channels: Channels, content and features available depend on your chosen package. Channel line-ups and content are subject to change at any time and to regional variations.
HD: HD TV set, V HD Box, TiVo box, Virgin TV V6 box or Virgin TV 360 box connected with HDMI cables required for HD channels. Number of inclusive HD channels depends on package.
Catch Up TV: Catch Up TV content available for up to 7 days or up to 30 days after broadcast, depending on content.
Netflix: Netflix subscription required at extra cost.
Sky Cinema on demand: Sky Cinema subscription required.
TV Go: Content available to view depends on TV package. Not all channels/content from relevant pack available. Live streaming and On Demand requires broadband/WiFi or 3G/4G/5G access. UK only. Access via PC, Mac or TV Go App (selected iOS devices and Android™ devices only). Maximum 5 compatible devices per account can watch TV.
Premium channels (add-ons): 30 days' notice required to remove premium channels/packs.
Image credit: Superman & Lois © DC, Warner Bros Entertainment