Skip to main content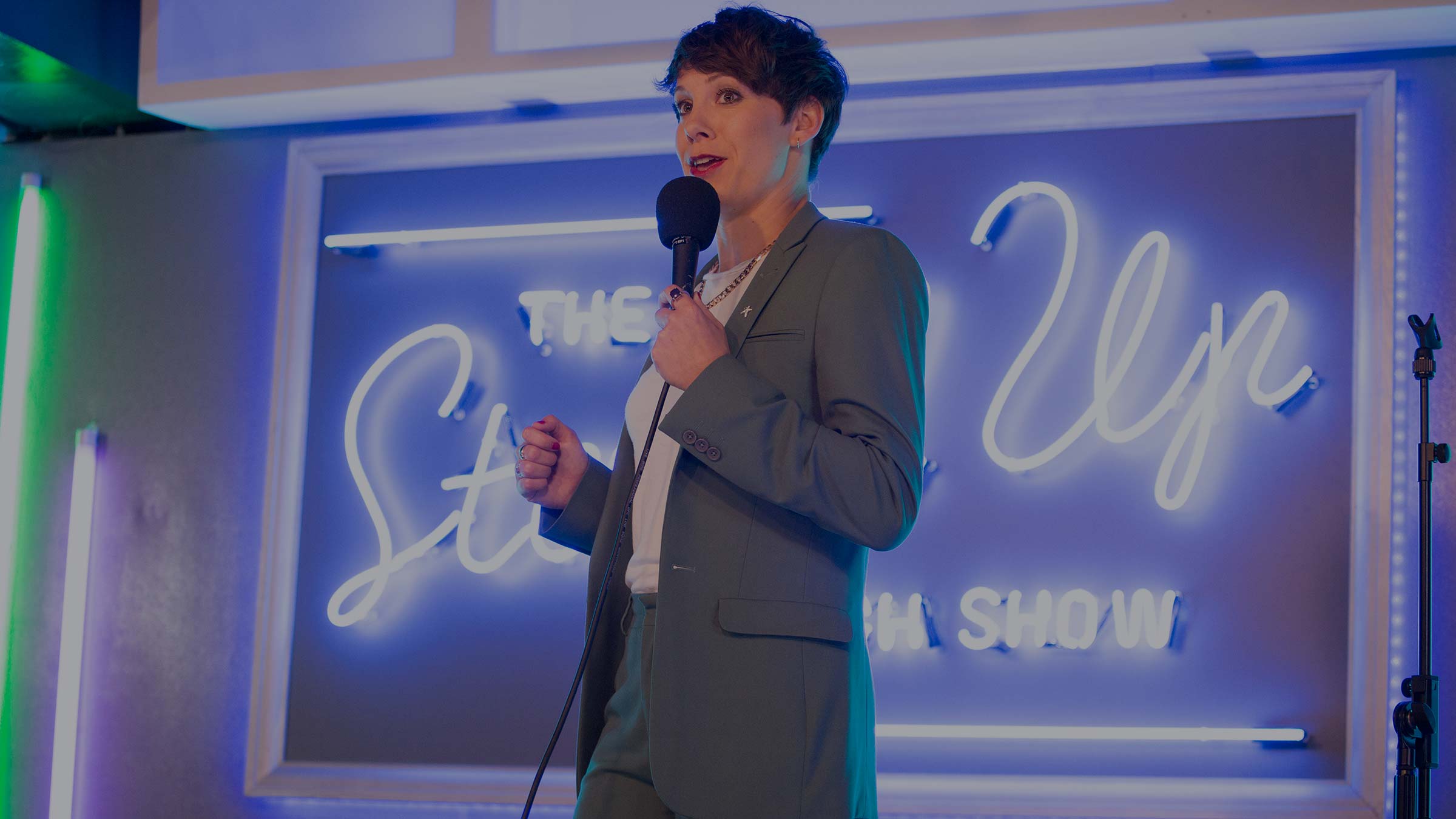 Suzi Ruffell means business – funny business
The Stand Up Sketch Show, Monday 4 February, 10pm, ITV2/HD (CH 115/176). Also available for 7 days in Catch Up > Channels > ITV Hub
The Portsmouth native joins the rollicking roster of comedians on new series The Stand Up Sketch Show. These funny folk are well versed in the art of bringing stories to life, but this show goes the extra mile. Not only do the comics deliver their material in front of a live audience, they also act it out afterwards with a group of performers.
With more than 25 comedians on the bill, including Suzi Ruffell, Joel Dommett, Tom Allen, London Hughes, Russell Kane and Felicity Ward, spread across six episodes, each of which contains between eight and 20 sketches, it's bound to be a laugh a minute – literally!

But before you tune in to this mirth-filled marvel, we spoke to Ruffell (whose bits on hen dos and coming out steal the show in episodes 2 and 6) about how to make it in comedy. She's been a standout stand-up for ten years (she's 32 now), and still loves every minute of it. Read on for some cracking wisdom on the art of wisecracking.
First, you have to get it wrong so you can get it right
"Everyone's a bit rubbish at the beginning. You have to go through that stage of not being the best and not smashing all the gigs, because that's how you learn. You have moments where you get laughs, and then those moments get longer. You get one laugh, then two, and by now you hope to have a tour show where people are laughing throughout. You learn how to connect all those little dots so the moments in-between laughs are fewer."
Write it down (or not)
"A lot of people will sit and type out their shows at a computer. That just doesn't feel like where I can be funny. I tend to start by writing down a list of lines or words. For example, for my hen do material, I've been on three hen dos and they're all the same. I just write down: Arriving, having a drink, doing the shots, doing the games, going to the club, who's there."
"I do a lot of spider diagrams and my notebook is a big old mess, but it makes complete sense to me. Then I just go on stage and… improvise is too strong, because I do think about it quite a bit. The jokes come as I'm explaining the story."
Find out what connects people
"It's not as simple as saying "You know when that thing happens". It's being able to say, "Oh yeah, I've experienced that", and being able to get a laugh out of it. A laugh is people saying, "Oh yeah, me too". It doesn't matter who you are, where you're from, what your childhood was like, who you are in the world – a lot of people all laugh about the same stuff and it's really connecting."
Don't lose your nerve(s)
"I was nervous at the beginning, because I'd never done stand-up before. Now, it's a different kind of nerves where there's pressure, because I know that when someone comes to see me they might have had to get a babysitter, or left work a little bit early. I'm the theatre thing, the stand-up thing, the show that they've chosen to see. I still feel really special that I get to be that person's choice."
"I imagine the day I stop getting nervous and there isn't a little bit of jeopardy in my tummy before I walk on stage will probably be the day I stop doing stand-up, because it will mean that I've stopped caring."
Define what "funny" means to you
"I rarely get offended by anything anyone's ever said in comedy. I get more offended by the state of the world, the fact it feels like Brexit's ruining our country, the guy that's in charge of America. I never enjoy material that's sexist, homophobic, or misogynistic, but as soon as you start telling people what they can and can't say in a comedy forum, you fall into this territory of policing thought or policing words."
"It's up to people to decide whether they like that kind of humour, or if they want to be someone that laughs at those sorts of jokes. For me, funny needs to be really inclusive. I guess that's because I'm gay and female. In the past, I've not felt included, so that's why I always like my comedy to be all-inclusive, where everyone's welcome and we can all have a great time."
Don't let heckling Ruffell your feathers
"The idea of it is terrifying, but heckling doesn't actually happen that much, especially when you're at a professional level. People assume it's like a bear pit, and there are some comedy clubs that can be quite rough. Often if people do heckle and are being a bit boisterous, it's because they want to be included."
"You're often better to just go, 'Let me chat to you so you feel like you've been included.' When someone shouts, it is just them going, 'Me, me, me! Give me a moment! I want a moment! I secretly want to be a stand-up!'"
Yes, women are funny, so stop asking
"In interviews, I've been asked the question "are women funny?" so many times I just don't answer it anymore. It doesn't even deserve my breath as someone who's been working professionally for ten years making a living as a comedian. It's strange when a woman asks the question, because if you don't think women are funny, you need to change your female friends. Women make me laugh more than anyone else."
"It's never been a more exciting time to be a woman in comedy. Some of the biggest-selling comedians in this country and in the States are women. Rosie Jones is a really exciting comic that's coming through. She's fantastic, and Jenny Bede is a brilliant musical comedian."

TV channels: Channels, content and features available depend on your chosen package. Channel line-ups and content are subject to change at any time and to regional variations.
Catch Up TV: Catch Up TV content available for up to 7 days or up to the 30 days after broadcast, depending on content.
Interviews: Any opinions expressed in interviews are those of the interview subject and not those of Virgin Media.