Skip to main content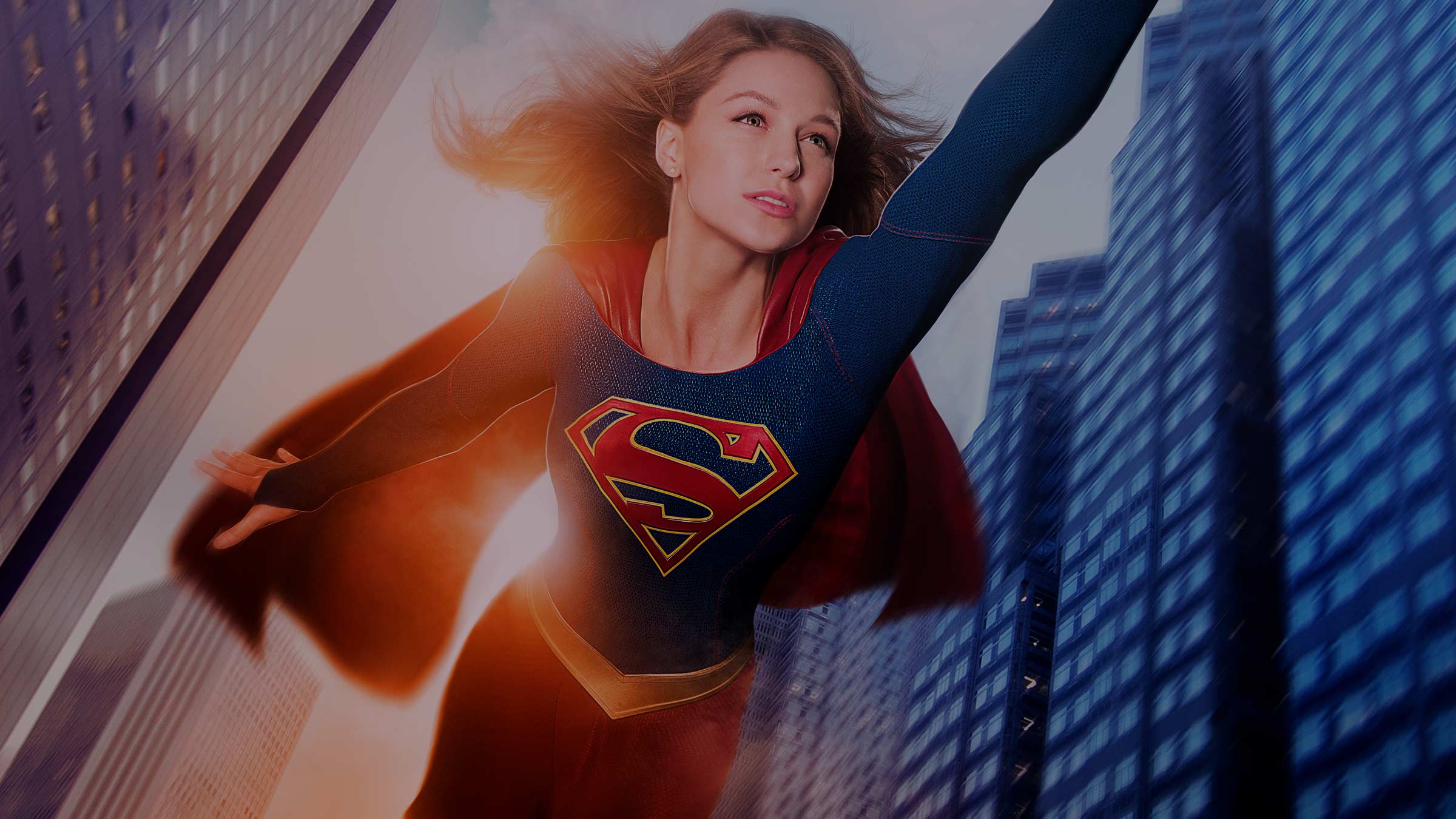 Jaw-dropping villains, dashing heroes and award-winning actors are all on show in this cape-tastic A to Z
The DC Universe collection, available on the Virgin Media Store
From their recent smash-hit cinematic endeavours to their crossover adventures on the silver screen, DC's plethora of super fast, super strong and occasionally bat-eared and brooding heroes have wowed and enthralled audiences for decades.
But if the prospect of brushing up on all those years of action-packed stories, award-winning performances and critically acclaimed films seems like something even Superman would balk at, fear not, for we are here to help. With an entire DC Universe collection to explore on the Virgin Media Store – including Box Sets of Supergirl and Arrow, and blockbusters like Justice League and Suicide Squad – what better time to assemble this superpowered A to Z?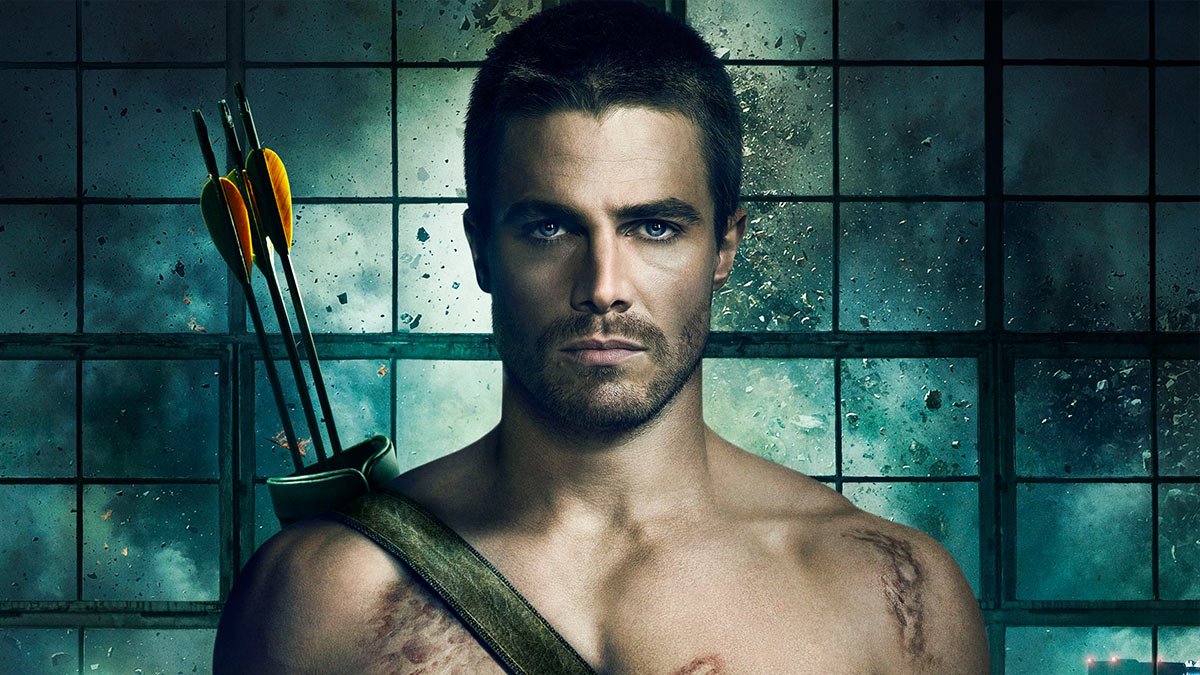 The show is based on the DC Comics character Green Arrow, but you might recognise Arrow star Stephen Amell from the good old days of Smallville. This Arrow is a billionaire turned hooded vigilante. And of course, he's a great shot.
B is for Barry
A socially awkward man named Barry may not sound like your typical superhero, but cast aside visions of Barry from EastEnders. Starting off as a character in Arrow before getting his own spin-off as The Flash, Barry Allen (Grant Gustin, Glee) has the ability to move at superhuman speeds.
C is for Catwoman
Several actresses have played different incarnations of Catwoman over the years – Anne Hathaway, Michelle Pfeiffer, Eartha Kitt and, who can forget, Halle Berry. Originally depicted as a supervillain and adversary of Batman, since the 1990s, she's had a bit of rebrand into something of a maverick heroine.
D is for Detective Comics
Yup, that's what DC stands for. So now you know.
E is for Ezra Miller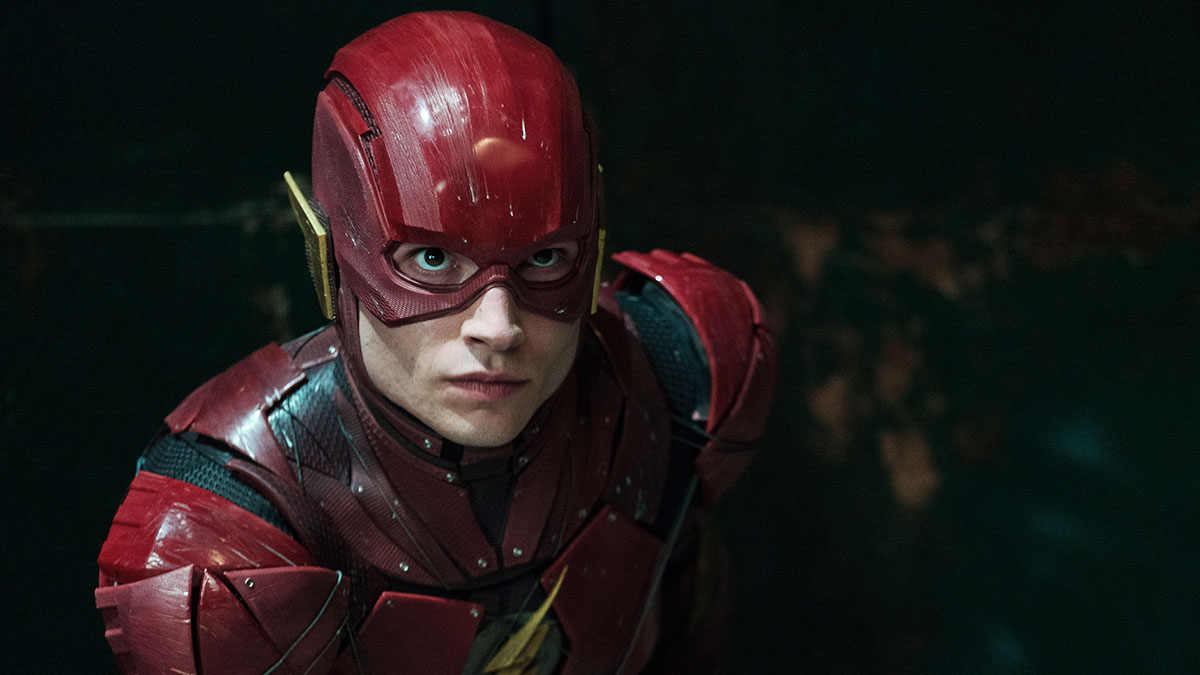 The star of We Need To Talk About Kevin, Fantastic Beasts And Where To Find Them and that scene in Trainwreck dons his Lycra to play The Flash in Justice League – stealing virtually ever scene he appears in. His very own standalone film, Flashpoint, is expected to enter production shortly after Wonder Woman 2 begins filming later this year.
F is for Felicity Smoak
Brought to life in Arrow by Emily Bett Rickards (Brooklyn), Smoak starts off as a tech geek assisting Arrow in his fight, but becomes much more than that as the two begin to fall for each other. Hey, even superheroes have relationship problems!
G is for Gotham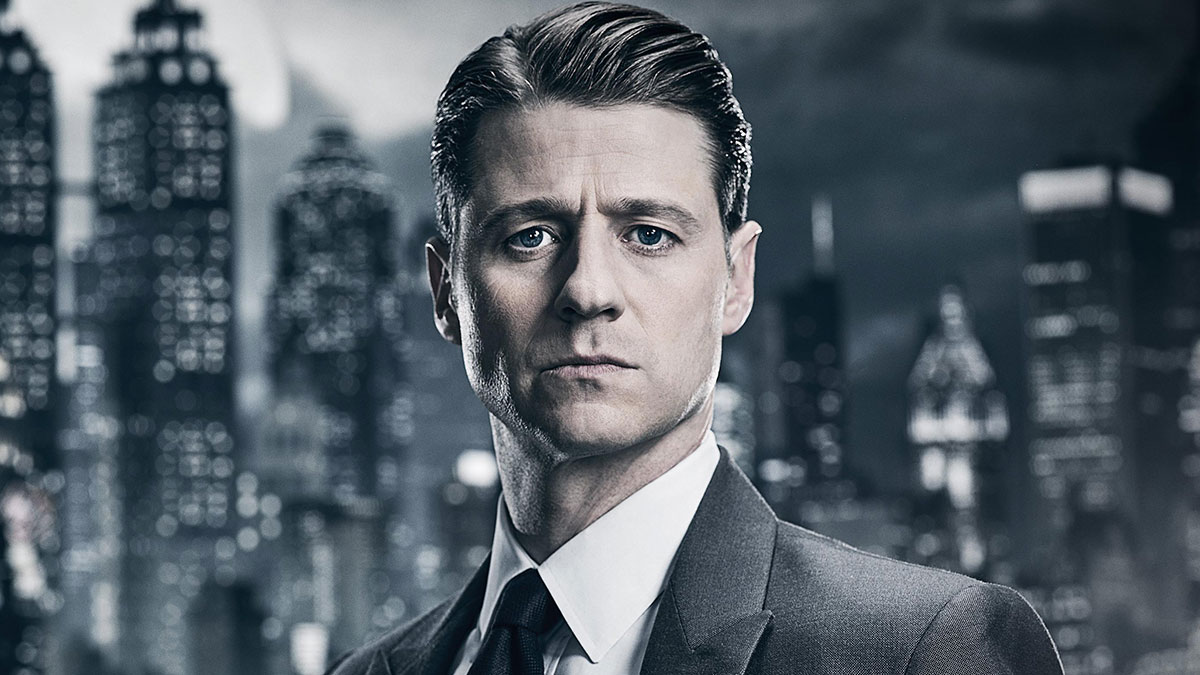 Set in a superhero world without superheroes, Gotham follows a young Commissioner Gordon (Ben McKenzie, The O.C.), and is interwoven with many a Batman villain origin story. It even features a young Bruce Wayne, played by David Mazouz (Touch).
H is for Heath Ledger
Who can forget the genius of the late Heath Ledger's disturbing turn as The Joker in The Dark Knight? It's the stuff of nightmares, in the best possible way. His performance even bagged the renowned actor a posthumous Oscar.
I is for ice, ice baby
Mr Freeze, the alias of Dr Victor Fries, is – unsurprisingly – a cold-hearted villain. He was brought to life by none other than Arnold Schwarzenegger in the 1997 film Batman & Robin, who really went for it with the puns. "Allow me to break the ice" and "Cool party!" are among the coolest.
J is for Justice League
Following on from Batman V Superman: Dawn Of Justice, in Justice League a team of metahumans is assembled to face a catastrophic threat in Zack Snyder's blockbuster. And what a cast it's got – Ben Affleck, Henry Cavill, Amy Adams, Gal Gadot, Jason Momoa, Ezra Miller, Jesse Eisenberg, JK Simmons and Jeremy Irons. We feel safe with this lot.
K is for Krypton
Superman's ill-fated home planet and the source of Kryptonite – the mineral used to deprive him of his powers. Oh, and it's also the name of a Superman prequel TV series set roughly 200 years before the birth of Kal-El.
L is for Legends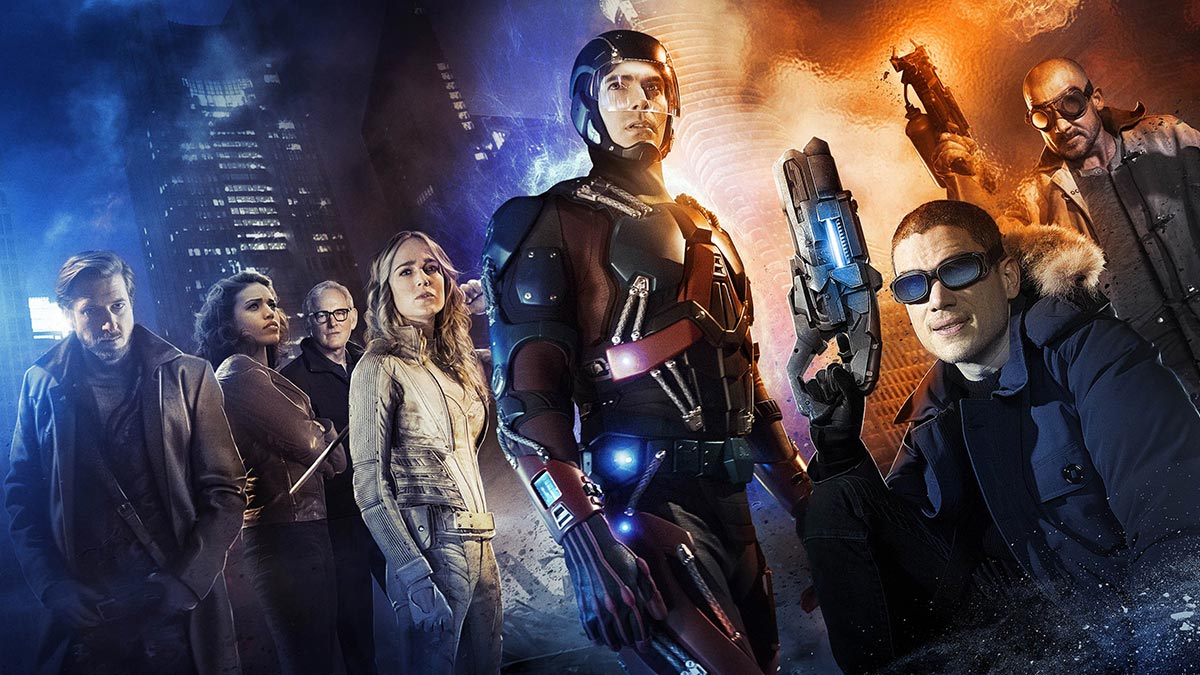 DC's Legends Of Tomorrow, to be precise. A spin-off from Arrow and The Flash, the series includes such exciting characters as Firestorm, Hawkgirl and White Canary. It's basically the story of a superhero biker gang, and stars the Prison Break brothers Wentworth Miller and Dominic Purcell – oh, and Rory (Arthur Darvill) from Doctor Who.
M is for Michael Caine
Caine brought emotional nuance to the role of Bruce Wayne's butler Alfred Pennyworth in Batman Begins, The Dark Knight and The Dark Knight Rises.
N is for Nolan
No, not the Nolan sisters, but Christopher Nolan – the visionary director behind The Dark Knight trilogy. Plus, he's got Inception, Interstellar and Dunkirk on his CV.
O is for Oliver Queen
The real identity behind Arrow, Queen is a billionaire playboy who was shipwrecked for five years on a mysterious island (and other places, too), only to return with a newfound social conscience, some impressive martial arts skills and a burning desire to save his city.
P is for pants
Unsure about how to accessorise your outfit? Take a tip from all the best superheroes and wear your pants on the outside.
Q is for Quinn
Harley Quinn that is. She's a supervillain, the girlfriend of the Joker and, as of 2016's Suicide Squad, played by Margot Robbie (I, Tonya). Fans of Robbie's devilishly good performance will be pleased to hear that she's getting her own spin-off film.
R is for Robin
Always the bridesmaid, never the bride. As Batman's trusty sidekick, Robin has been brought to life by Burt Ward, Chris O'Donnell and not forgetting Nicholas Lyndhurst in Only Fools And Horses.
S is for Supergirl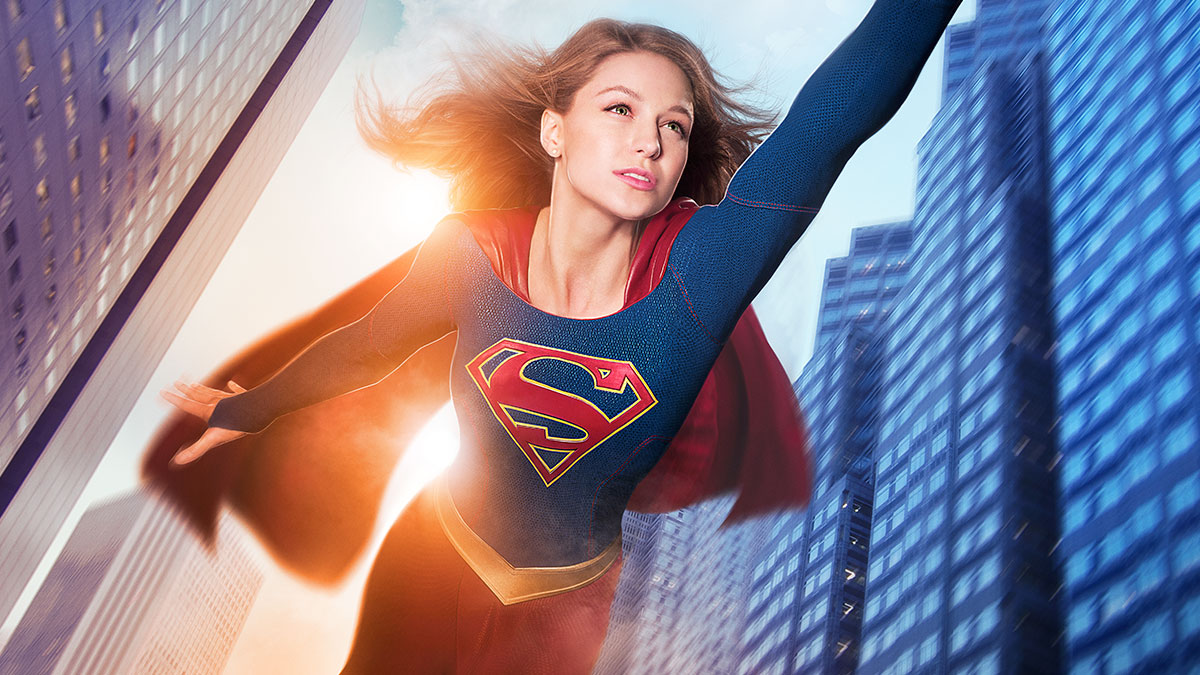 Superman is so yesterday. Bring on Kara Zor-El aka Supergirl, his cousin from back home on Krypton. She's played by Melissa Benoist (Glee) in the Supergirl TV series, in which she's trapped between embracing her powers to do good and assimilating into "normal" society.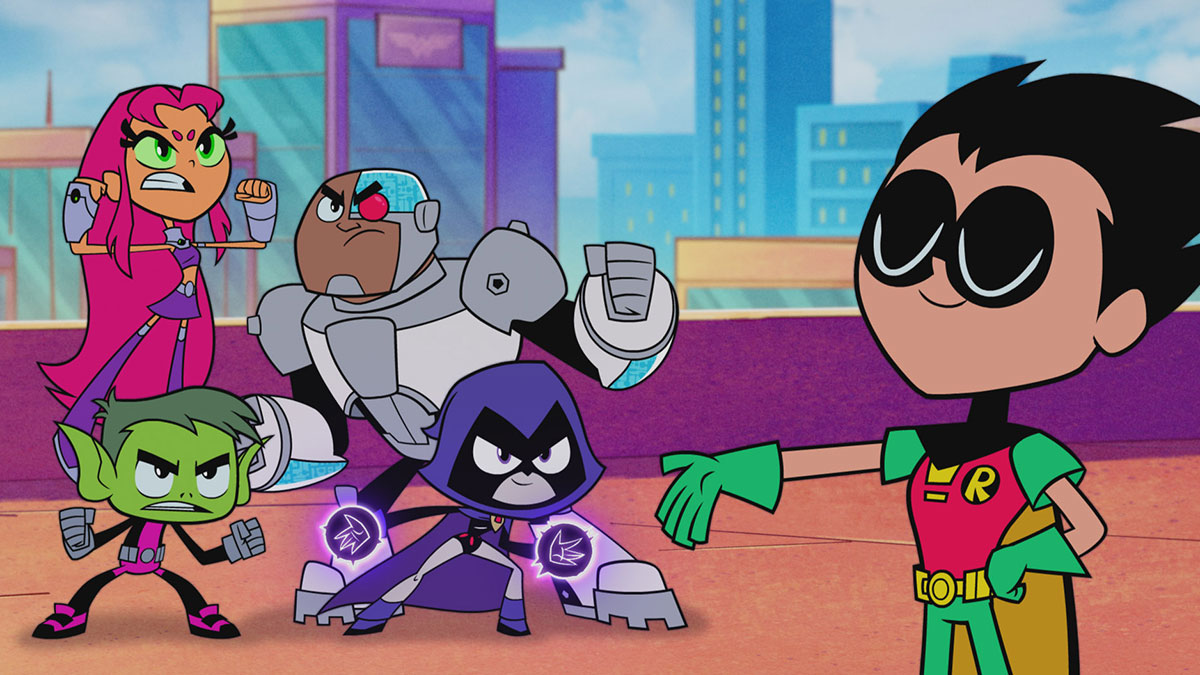 Doing it for the wee ones, Teen Titans Go! is an animated series from the DC Universe. Roommates Robin, Cyborg, Starfire, Raven and Beast Boy balance saving the day with everyday teenage life. Catch the gang in their first big-screen outing, Teen Titans Go! To The Movies, from 3 August.
U is for undateable
Superheroes don't have the best luck in the love department. From Batman to Arrow and Harley Quinn, they are all "relationship status: it's complicated". A First Dates crossover should surely be in the works.
V is for V For Vendetta
Did you know that this movie is part of the DC Universe? Before Natalie Portman shaved her hair off for the 2005 dystopian thriller, it was a British graphic novel published by DC Comics.
W is for Wonder Woman
Gal Gadot (Furious 7) finally brought the icon to the big screen for the first ever standalone Wonder Woman movie in the summer of 2017. The story behind the creation of the Amazonian princess is almost as fascinating as the superhero herself: her creator, William Moulton Marston, also invented the lie detector, and is played by Luke Evans in the biopic Professor Marston And The Wonder Women.
X is for X-ray vision
One of Superman's specialist skills, x-ray vision is useful for fighting crime, making sure your cake is baked without opening the oven, and winning on Deal Or No Deal.
Y is for years and years
Eighty-four years is the age of DC Comics, to be exact. Malcolm Wheeler-Nicholson founded comic book company National Allied Publications, which merged with Detective Comics before becoming widely known as DC Comics.
Z is for Zod
Killer cheekbones, anger issues and a tendency to get stuck in large shards of glass are supervillain General Zod's specialities. Terence Stamp brought him to chiselled life in the 1970s and 1980s, while Michael Shannon (Midnight Special) stepped into the role for Zack Snyder's Man Of Steel.

The DC Universe collection, available on the Virgin Media Store.

Want even more DC Comics?
Covering the big to the small screen, you can catch all of the caped crusaders, characters and creatures of the DC universe on our homepage. Check it out for more comic-book based action!

Not heard about the Virgin Media Store?
It's the place where you can buy hundreds of ace films and TV Box Sets. Want to know more about how to order these top movies and series? Then read our full story here.
How to use it
First, set up your account quickly and easily at virginmediastore.com. Once that's done, if you have a Virgin TV box, you can buy and watch hundreds of films and TV Box Sets via the Virgin Media Store app on your box. Alternatively, if you're not a Virgin TV customer, you can buy and watch via the Virgin Media Store website and do everything through that. Simple!
TV channels: Channel line-ups are subject to change and regional variations. TV packs currently exclude some teletext services.
HD: HD TV required to view HD channels. Number of inclusive HD channels depends on package.
Virgin Media Store: Separate terms and conditions apply to the Virgin Media Store service. DVD included for movie purchases only. Purchases must be made on the website or set top box. Virgin TV subscription and our latest Virgin TV V6 box required to buy and watch via set top box – Store is not available on other boxes Compatible device & browser required. Max 5 registered devices. Max 2 devices can stream content simultaneously. Stream and download in UK only (or while temporarily in the EU).
Image credits: Arrow ™ & © Warner Bros. Entertainment Inc. All Rights Reserved
Justice League ™ & © DC COMICS © 2017 Warner Bros Ent. All Rights Reserved
Wonder Woman © 2017 Warner Bros. Ent. All rights reserved.™ & © DC Comics
Gotham, DC's Legends Of Tomorrow, Supergirl and Teen Titans Go! © 2018 Warner Bros. Ent. All rights reserved.™ & © DC Comics