Skip to main content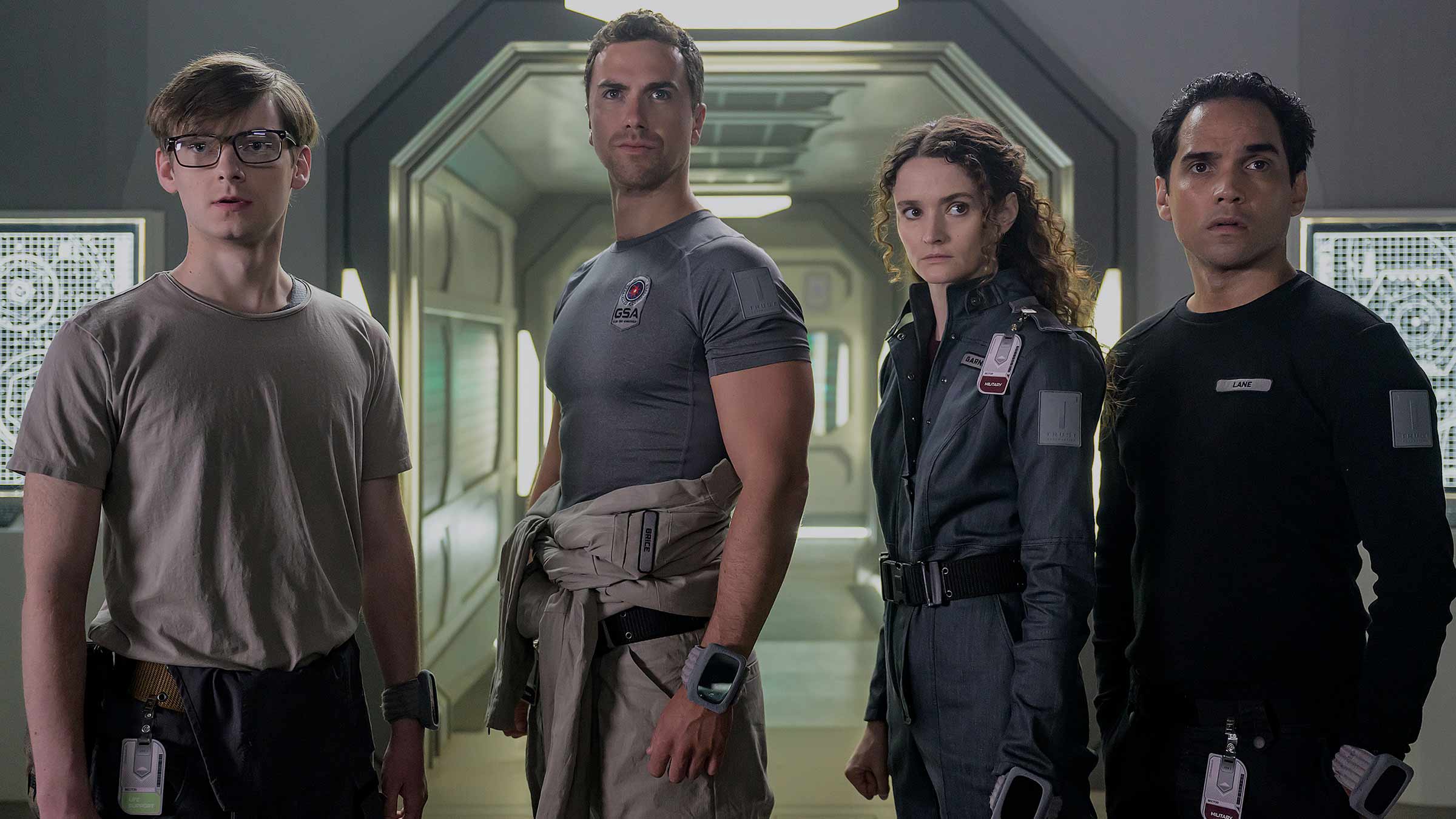 …and we feel fine! The Ark, new on Sky Sci-Fi, is just the latest TV series showcasing the indomitability of the human spirit after disaster strikes
By Chris Miller, Feature Writer
Ever since there's been fiction, we've been fascinated by stories of human survival against the odds. Look at Shakespeare's The Tempest, or Daniel Defoe's Robinson Crusoe, generally accepted to be the first English-language novel. And in the modern era, we've upped the stakes – to the point where stories about the human race itself being in peril are everywhere.
The latest of these is The Ark, Sky Sci-Fi's new 12-part drama, starting Tuesday 13 June at 9pm on Sky Sci-Fi HD (CH 122). It's set 100 years in the future when, in a frankly all too realistic scenario, Earth has become uninhabitable. A chosen number embark on the spacecraft Ark One in an attempt to reach an alternative planet and rebuild society.
Those aboard are trepidatious, to say the least, as they venture into the vast unknown of space. And then the ship starts to malfunction…

The cast is packed with British actors including Richard Fleeshman (The Sandman) and Reece Ritchie (Rellik) as low-ranking officers forced into positions of responsibility, as well as Christina Wolfe (The Royals) and Miles Barrow (The Peripheral). They're all under the command of Sharon Garnet (Christie Burke, Maid), who's pretty much making it up as she goes along.
Created by veteran sci-fi maestros Dean Devlin, co-writer and producer of Independence Day and Stargate, and Jonathan Glassner (The Outer Limits, Stargate SG-1, The Outpost), The Ark is a worthy addition to the pantheon of superb post-apocalyptic TV series, and it's already been recommissioned for a second season. We just love to watch civilisation being destroyed, don't we? Perhaps it's the idea that no matter how bad things are right now, they could be worse.
If The Ark whets your appetite for seeing how people survive after a devastating cataclysm – because, fun! – then check out our picks of the finest post-apocalyptic shows around. Whether your disaster of choice is the destruction of our natural environment, a virus that wipes out most of humanity or the outbreak of a biological agent that blurs the line between living and dead, there really is plenty to get stuck into…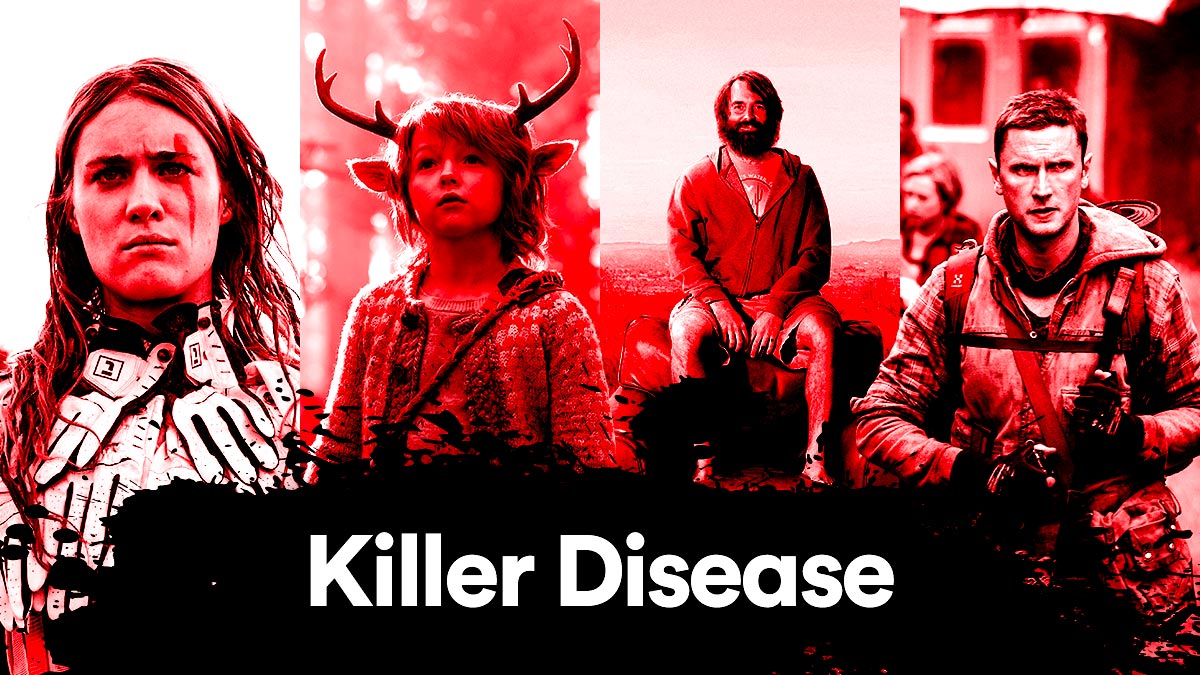 Sweet Tooth
Find seasons 1+2 in Apps & Games > Netflix
After a deadly pandemic known as The Great Crumble wipes out most of humanity, strange human-animal hybrids begin to emerge. They may be better suited to their environment – so naturally the remaining humans try to kill them. Gus (Christian Convery), a young half-deer boy, embarks on a dangerous quest to find his mother.
Station Eleven
Find it in Box Sets > LIONSGATE+
An actor collapses and dies on stage in a Toronto theatre, presaging the arrival of a killer virus that tears through the world's population. Years later, we meet Kirsten (Mackenzie Davis, Happiest Season), who was present in the theatre and is now part of a travelling troupe staging plays for the survivors in this thoughtful and lyrical adaptation of Emily St John Mandel's bestselling novel.
The Rain
Find seasons 1-3 in Apps & Games > Netflix
Blimmin' weather! In this series, the fatal disease is carried by rain falling on Scandinavia, leading siblings Simone (Alba August, Becoming Astrid) and Rasmus (Lucas Lynggaard Tønnesen, Borgen – Power & Glory) to hide in a bunker for six years. When they emerge, they set out to find their father, and some answers. But the world is not quite as it was before…
The Last Man On Earth
Find seasons 1-4 in Apps & Games > Prime Video or Apps & Games > Disney+
Few people would use a devastating pandemic as the premise for a zany comedy but that's what Will Forte, Phil Lord and Christopher Miller created here. Phil Miller (Forte, who also stars in Sweet Tooth) thinks he's the sole survivor until he meets Carol (Kristen Schaal, What We Do In The Shadows) and more ragtag remainders. Can they all get along? Who's the real leader of the group? And what about the thorny issue of… repopulation?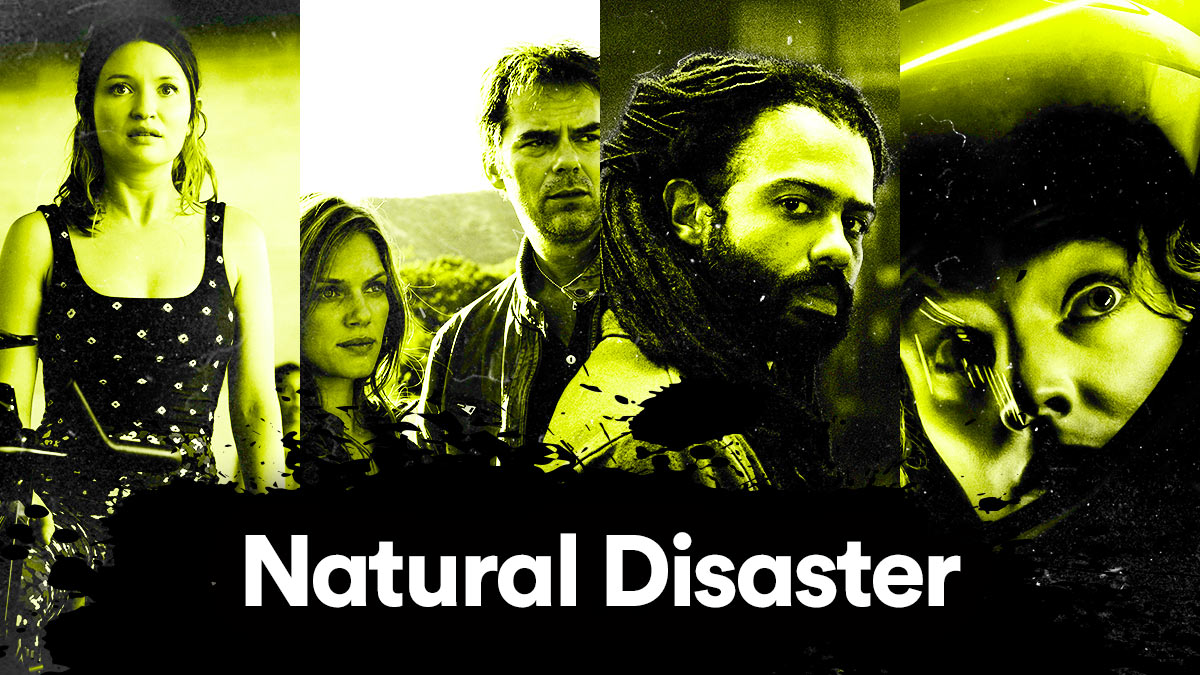 Revolution
Find seasons 1+2 in Apps & Games > Prime Video
This drama from Supernatural and The Boys creator Eric Kripke is set 15 years after electricity stopped functioning in a worldwide event known as The Blackout. Miles Matheson (Billy Burke, Twilight) is focused on helping his family survive – but because he might just hold the key to finding out what happened, he is under threat from the military government. Look out for familiar faces from Kripke's other shows, including Giancarlo Esposito and Jim Beaver.
Snowpiercer
Find seasons 1-3 in Apps & Games > Netflix
A train chugs endlessly through a frozen world in this series, based on the same graphic novel as the film of the same name by Oscar-winning director Bong Joon-ho (Parasite). The carriages contain the remainder of humanity, who are separated into different classes in a rigidly enforced system. If you think that sounds like a recipe for conflict, you are correct. Jennifer Connelly (Top Gun: Maverick) and Daveed Diggs (Wonder) star.
Class of '07
Find season 1 in Apps & Games > Prime Video
What's worse than living in post-apocalyptic devastation? Living in post-apocalyptic devastation alongside the people who made your teenage years miserable. That's the nightmare that awaits Zoe (Emily Browning, Sucker Punch) when she arrives at her high school reunion to alert the partygoers to some alarming meteorological events. Of course, none of her hoity-toity former classmates believe her. Until the tidal wave hits.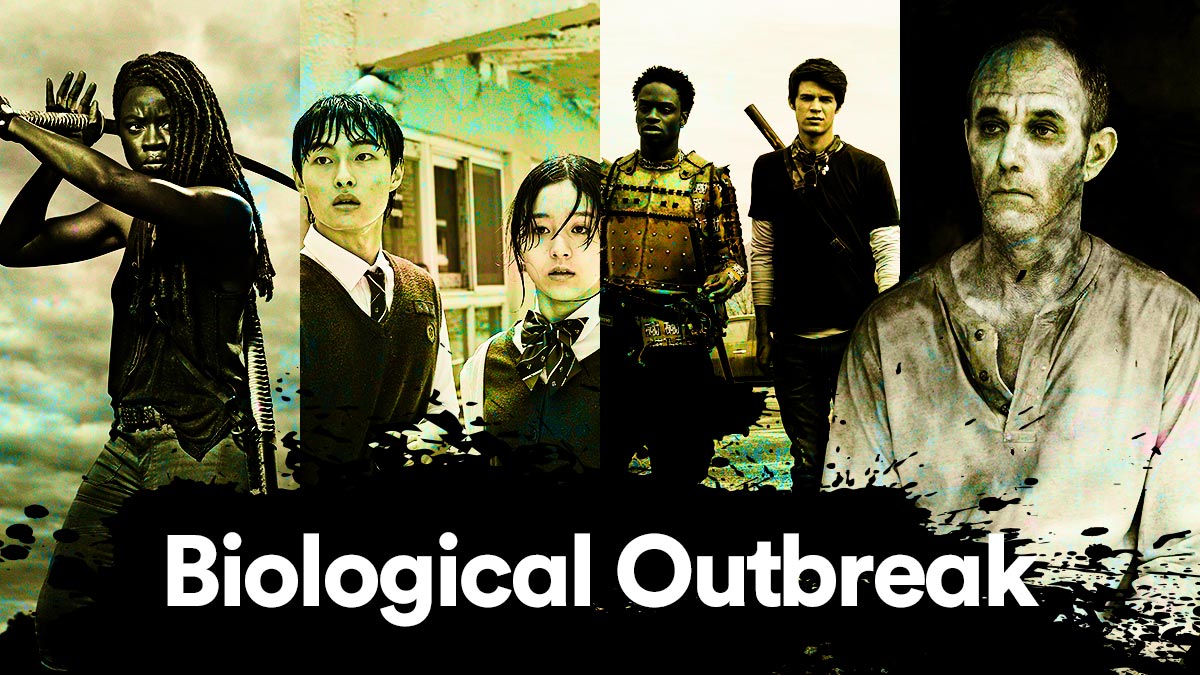 The Walking Dead
Find seasons 1-11 in Apps & Games > Disney+
Although this wildly successful drama features long periods without the flesh-munching "walkers" of the title, the threat of them is always present and terrifying. Sheriff's deputy Rick Grimes (British star Andrew Lincoln) wakes from a coma to find a world overrun by… well, they don't use the Z-word, but they're ambulatory undead monsters who want to eat you. Rick gathers as many humans as he can and sets about surviving.
All Of Us Are Dead
Find season 1 in Apps & Games > Netflix
A lot of people don't enjoy science lessons at school, but these students are having a particularly bad one when a failed experiment leads to a zombie outbreak. The contagion travels from students to staff (via an unusually vicious hamster) until it comes down to a battle between infected and uninfected. With no food, water or communications, will there be any survivors? And can the authorities contain the outbreak to the school? Season 2 is on its way.
Daybreak
Find season 1 in Apps & Games > Netflix
The undead, known as "ghoulies", aren't the only threat to Josh (Colin Ford, We Bought A Zoo), the hero of Daybreak. Since the calamity that created the terrifying bitey creatures, what's left of society has splintered into warring factions. Josh, along with a classic ragtag bunch of misfits, must avoid hostile jocks, killer cheerleaders, belligerent gamers and more as he searches for his missing girlfriend.
The Passage
Find season 1 in Apps & Games > Disney+
In a secret facility, scientists are experimenting with a virus that has the potential to either cure all disease or wipe out the human race. Be careful with that petri dish, Nigel! Federal agent Brad Wolgast (played by Saved By The Bell legend Mark-Paul Gosselaar) is charged with transporting young test subject Amy (Saniyya Sidney, King Richard) to the lab. But when Wolgast gets wind of the truth – that the virus actually creates horrifying zombie vampires ready to lay waste to humanity – he and Amy go on the run.
When is Sky Sci-Fi's The Ark on TV?
The Ark begins on Tuesday 13 June at 9pm on Sky Sci-Fi HD (CH 122). All 12 episodes of season 1 will be available in On Demand.
TV channels: Channels, content and features available depend on your chosen package. Channel line-ups and content are subject to change at any time and to regional variations.
HD: HD TV set, V HD Box, TiVo box, Virgin TV V6 box or Virgin TV 360 box connected with HDMI cables required for HD channels. Number of inclusive HD channels depends on package.
Catch Up TV: Catch Up TV content available for up to 7 days or up to 30 days after broadcast, depending on content.
On Demand: Content available to view depends on TV package. Time limits apply for viewing chargeable On Demand content – see virginmedia.com. Once purchased, all chargeable On Demand content must be viewed within 48 hours. Premium channels and upgrades must be kept for at least 30 days.