Skip to main content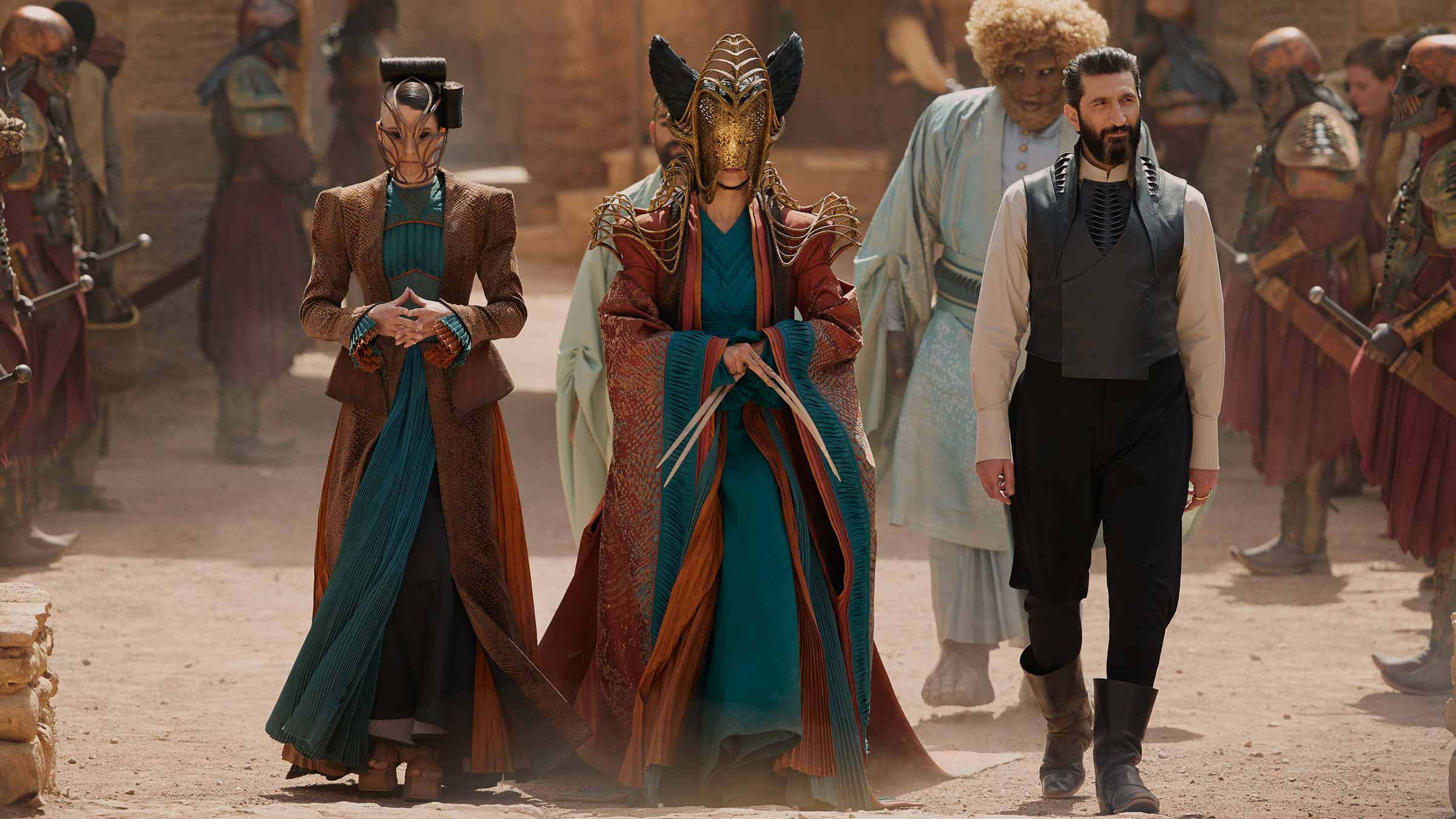 The very best drama, comedy and reality landing on your tellybox in the next few months
By Chris Miller, Feature Writer
Who doesn't love autumn? The crisp leaves underfoot, the chill in the air, the inevitable deluge of pumpkin spice coffee pictures on Instagram… It's definitely in our top three seasons. Not least because it brings with it an abundance of top-quality TV!
Arriving on your tellybox this autumn are hotly anticipated scripted series and eagerly awaited reality shows – everything from classy literary adaptations to the return of Big Brother. We're looking forward to some brand new programmes that sound amazing, but we're also fully enthused about the return of some much-loved ones and a clutch of intriguing shows related to existing shows.
So whack on a jumper, make some hot chocolate and read on for our pick of the 30 shows we're most excited to see this autumn.
Returning Favourites
1. Strictly Come Dancing
Series 21 starts September, BBC One HD (CH 101). Series 1-20 available now in Apps & Games > BBC iPlayer
The celeb dancing behemoth is back for a 21st shiny, sequined, sparkling series! The confirmed line-up includes journalist Krishnan Guru-Murthy, soap stars Ellie Leach, Nigel Harman and Adam Thomas, Paralympian Jody Cundy and presenter Angela Rippon – the show's oldest ever contestant at 78. Glitterballs at the ready!
2. The Crown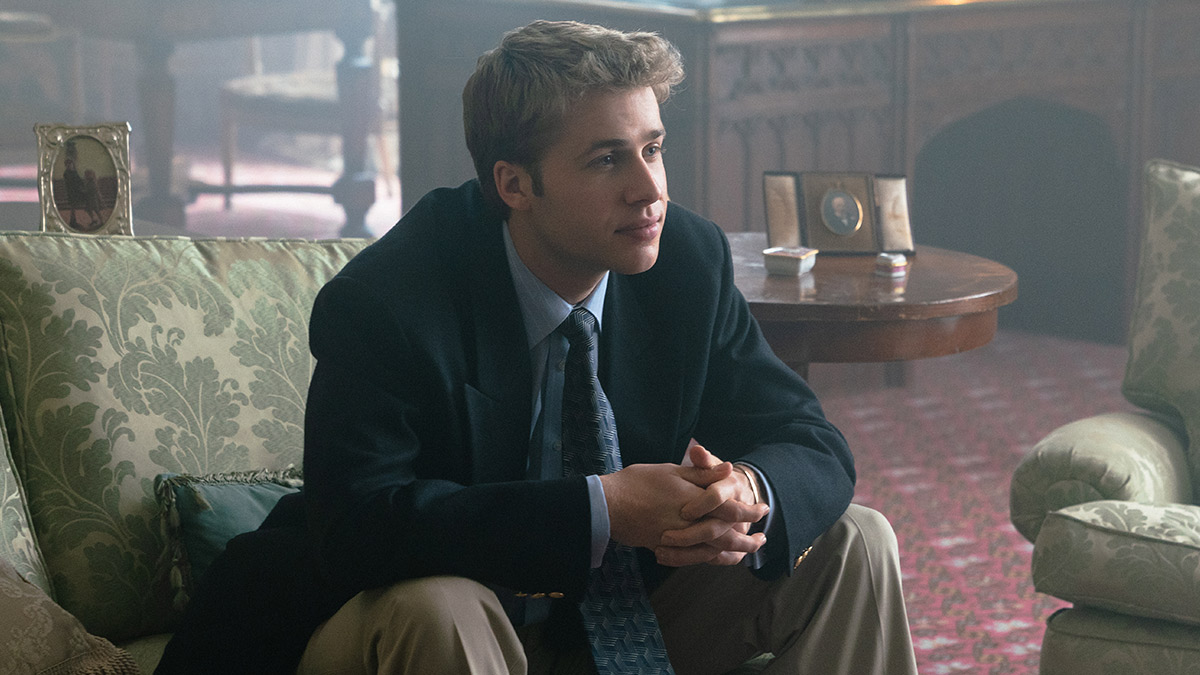 Season 6 coming this autumn, Apps & Games > Netflix. Seasons 1-5 available now.
The final season of the classy and wildly popular Royal Family saga comes to Netflix in autumn, with Imelda Staunton returning in the role of Queen Elizabeth II – although previous incumbents Claire Foy and Olivia Colman are also making appearances. The season is predicted to start with the death of Princess Diana (Elizabeth Debicki) – so look out for a young Prince William, played first by Rufus Kampa and then by Ed McVey (pictured).
3. Time
Series 2 coming this autumn, BBC One HD (CH 101). Series 1 available now in Apps & Games > BBC iPlayer
Legendary writer Jimmy McGovern's unflinching prison drama returns in a new setting, with chaplain Marie-Louise (Siobhan Finneran, Happy Valley) the sole returning character. The new cast of convicts facing an arduous stretch inside features Bella Ramsey (The Last Of Us), Jodie Whittaker (Doctor Who) and Tamara Lawrence (The Long Song).
4. The Great British Bake Off
Series 14 starts September, Channel 4 HD (CH 104/108). Series 8-13 available now in Apps & Games > Channel 4
Need more laughter in your life? Good news – Alison Hammond, a woman able to find the raucous hilarity in literally any situation, is the new co-host of GBBO. She, Noel Fielding and judges Paul Hollywood and Prue Leith will be welcoming a new batch of contestants into the Marquee of Floury Dreams for another series of the endlessly delightful cooking competition.
5. Doctor Who
Specials coming this November, BBC One HD (CH 101). Series 1-13 (since revival) available now in Apps & Games > BBC iPlayer
With Russell T Davies back in the Who showrunner's seat and David Tennant back in the Doctor's face, there's red-hot anticipation all around the world for November's new episodes, which mark the show's 60th anniversary. They'll feature returning fan favourites like Donna Noble (Catherine Tate) and Wilfred Mott (Bernard Cribbins, in his final TV appearance) before the unveiling of Barbie's Ncuti Gatwa as the new Doctor.
6. The Wheel Of Time
Season 2 starts Friday 1 September, Apps & Games > Prime Video. Season 1 available now
The first season of Prime Video's ambitious big-budget fantasy based on Robert Jordan's novels was a huge hit, as Rosamund Pike's Moiraine recruited a group of young, potentially world-saving heroes and set out on a quest. In this new second season, can they fulfil the prophecy and defeat the Dark One? Well, there are 14 official books in the series, so probably not just yet – but adventure and adventure are guaranteed.
7. Taskmaster
Series 16 starts this autumn, Channel 4 HD (CH 104/108). Series 1-15 available now
"Little" Alex Horne keeps coming up with tasks and the assembled guests keep, er, tasking them. This time it's the turn of Meet The Richardsons' Lucy Beaumont, comics Julian Clary Sam Campbell, presenter Sue Perkins and Cheaters star Susan Wokoma to enter the house, look puzzled and then try to impress Greg Davies with their creative problem-solving.
8. Marvel Studios' Loki
Season 2 starts Friday 6 October, Apps & Games > Disney+. Season 1 available now
Marvel Studios' Loki season 2 picks up in the aftermath of the shocking season finale when Loki (Tom Hiddlestone) finds himself in a battle for the soul of the Time Variance Authority. Along with Mobius (Owen Wilson), Hunter B-15 (Wunmi Mosaku) and a team of new and returning characters, Loki navigates an ever-expanding and increasingly dangerous multiverse in search of Sylvie (Sophia di Martino) and the truth of what it means to possess free will and glorious purpose.
9. Sex Education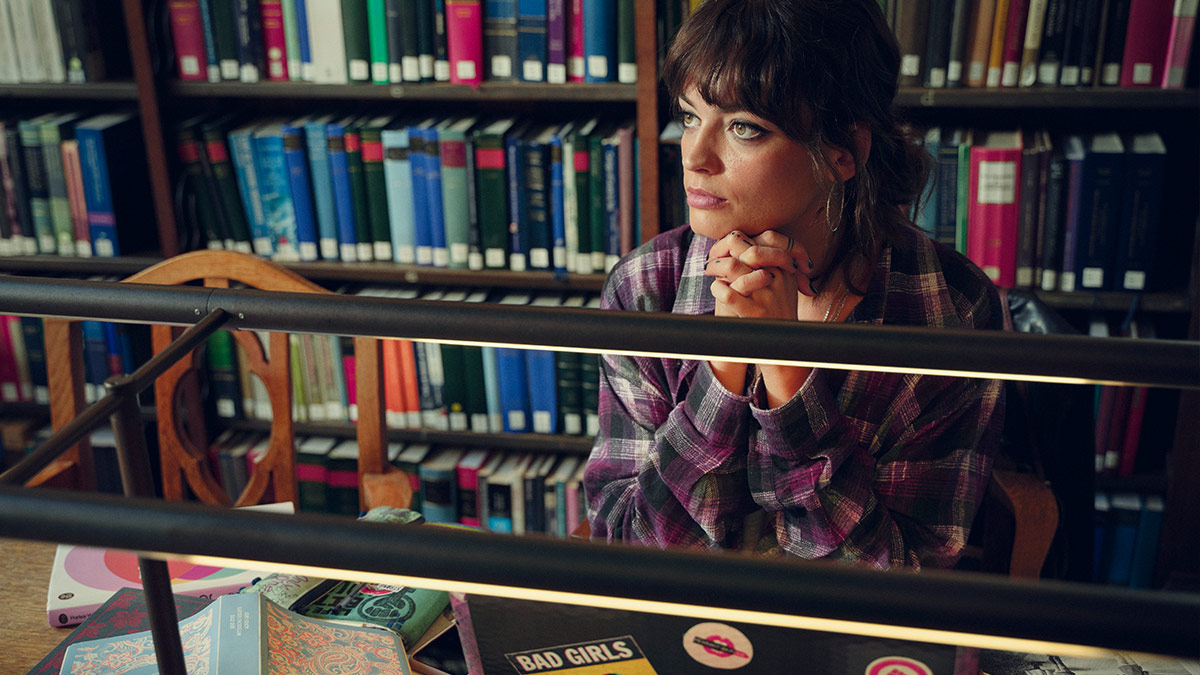 Season 4 starts Thursday 21 September, Apps & Games > Netflix. Seasons 1-3 available now
It's the final outing for Netflix's raunchy comedy drama and Otis (Asa Butterfield) has decided it's time to come out of the abandoned toilet for good and spread the sex-therapy gospel openly. All the main cast are back, including the extremely in-demand Ncuti Gatwa and Connor Swindells – although there's a reduced role for Emma Mackey's Maeve, who is studying in the US. Bonus: Dan Levy (Schitt's Creek) appears as her academic mentor.
10. The Lazarus Project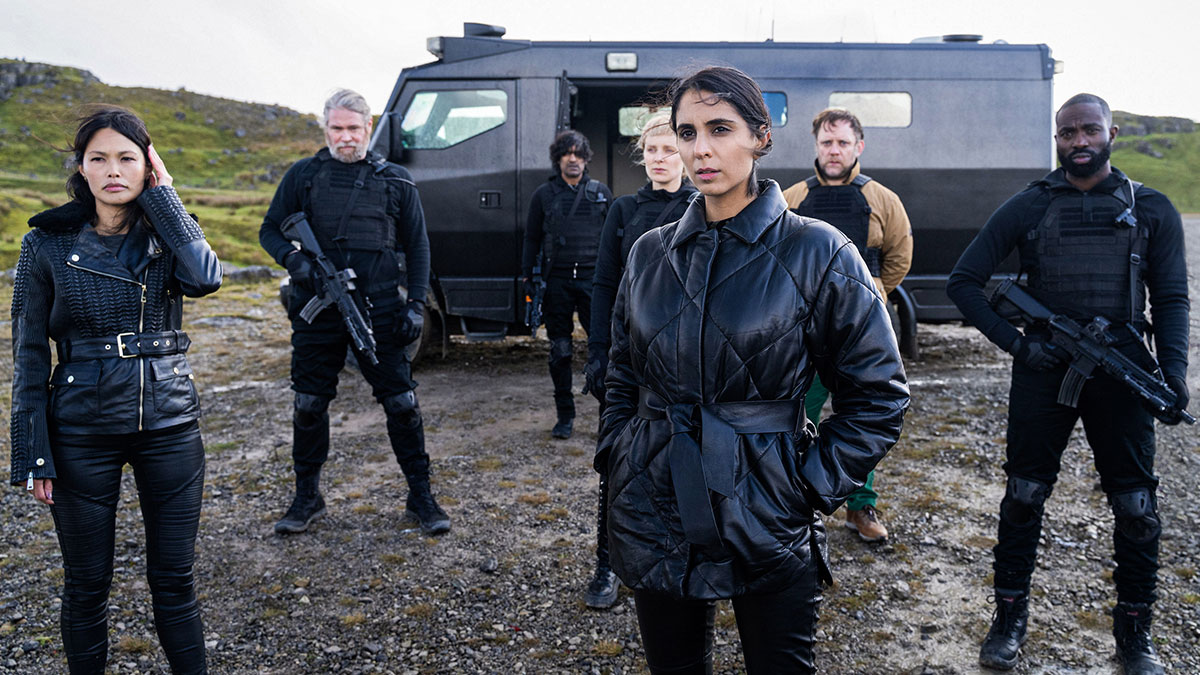 Series 2 starts this autumn, Sky Max HD (CH 111). Series 1 available in On Demand now
Giri/Haji writer Joe Barton created this acclaimed sci-fi series, which debuted in 2022 and saw tech whiz George (Paapa Essiedu, I May Destroy You) reliving the last six months of his life thanks to a time loop. Zoe Telford (Unforgotten), Colin Salmon (EastEnders) and Sam Troughton (Litvinenko) are among those to join the cast for the second series, and rumours that it's just the first series all over again appear to be unfounded.
11. Welcome To Wrexham
Season 2 starts Wednesday 13 September, Apps & Games > Disney+. Season 1 available now
Actors Rob McElhenney and Ryan Reynolds navigate running the third oldest professional football club in the world. Welcome To Wrexham tracks the dreams and worries of Wrexham, a working-class town in north Wales, as two Hollywood stars guide the future of the historic club. Dedicated supporters dream of returning to glory while bracing for the challenges that fame has brought to the community.
Shiny New Shows
12. Fool Me Once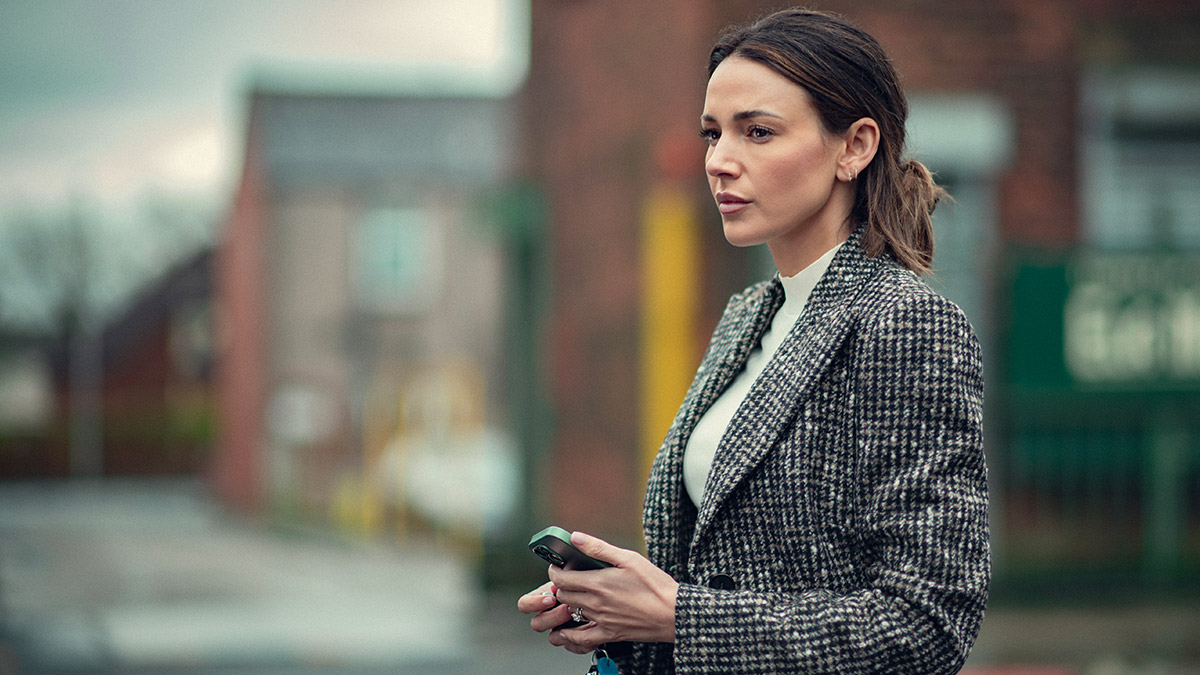 Coming this autumn, Apps & Games > Netflix
Following The Stranger and Stay Close, this is another adaptation of a Harlan Coben novel starring Richard Armitage (Berlin Station). Grieving widow Maya (Michelle Keegan, Ten Pound Poms) gets a shock when she sees Joe (Armitage), the husband she thought had been murdered, on a nanny-cam. Can police detective Sami Kierce (Adeel Akhtar, Enola Holmes) get to the bottom of this bizarre case? Joanna Lumley co-stars as Joe's mother.
13. Joan
Coming this autumn, Apps & Games > ITVX
Joan Hannington was a real-life London jewel thief in the 1980s whose exploits earned her the nickname the Godmother. Based on Hannington's memoir I Am What I Am, this six-part ITVX series brings her to life in the form of Sophie Turner, best known as Game Of Thrones' Sansa Stark. It's written by Anna Symon (Mrs Wilson) and also stars Frank Dillane, son of Turner's Thrones co-star Stephen.
14. Three Little Birds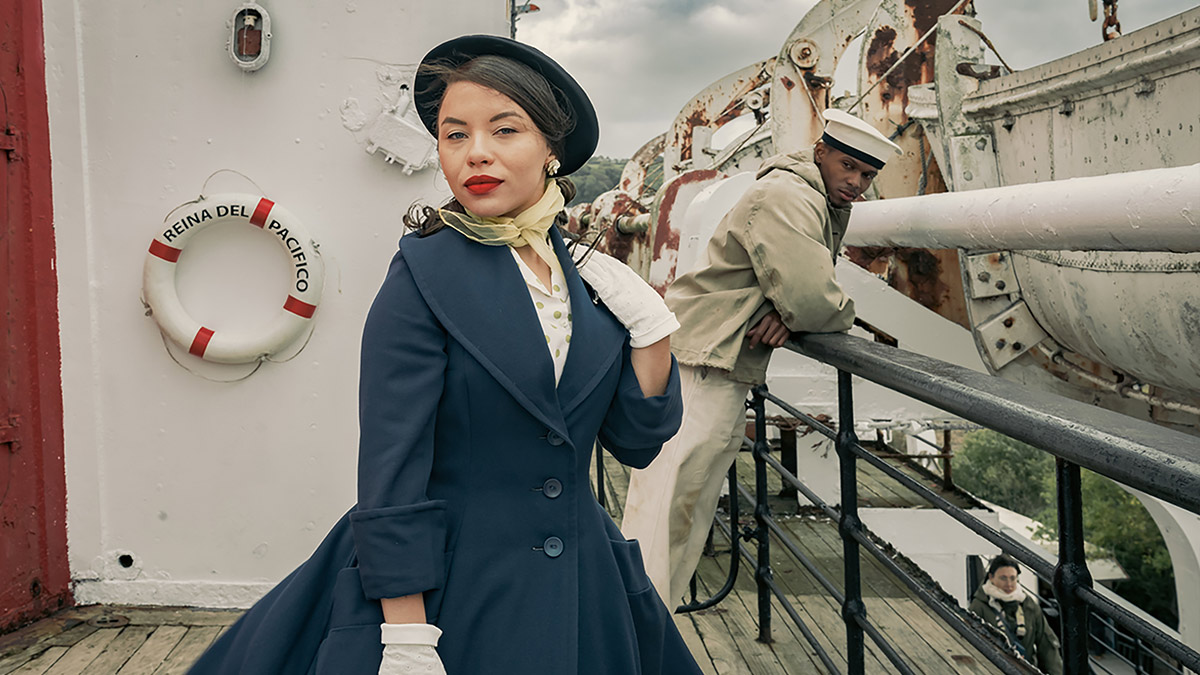 Starts October, ITV1 HD (CH 103)
In the 1950s, sisters Leah (Rochelle Neil, Guilt) and Chantrelle (Saffron Coomber, EastEnders) are tempted to leave Jamaica and try their luck in Britain, with the promise of jobs and prosperity. But their new home is not what they imagined – and it's not just the weather. Written by legendary Black British comic and actor Lenny Henry, this drama will premiere on ITV1 during Black History Month.
15. The Woman In The Wall
Coming soon, BBC One HD (CH 101)
Ruth Wilson (His Dark Materials) stars in and executive-produces this original six-part drama. Lorna (Wilson), a woman living in a small Irish town, finds a body in her house but has no idea how it got there. With Lorna's history of trauma and sleepwalking, investigating detective Colman Akande (Darly McCormack, Good Luck To You, Leo Grande) begins to suspect she had something to do with it. But there are more clues to be found in the nearby convent.
16. Wilderness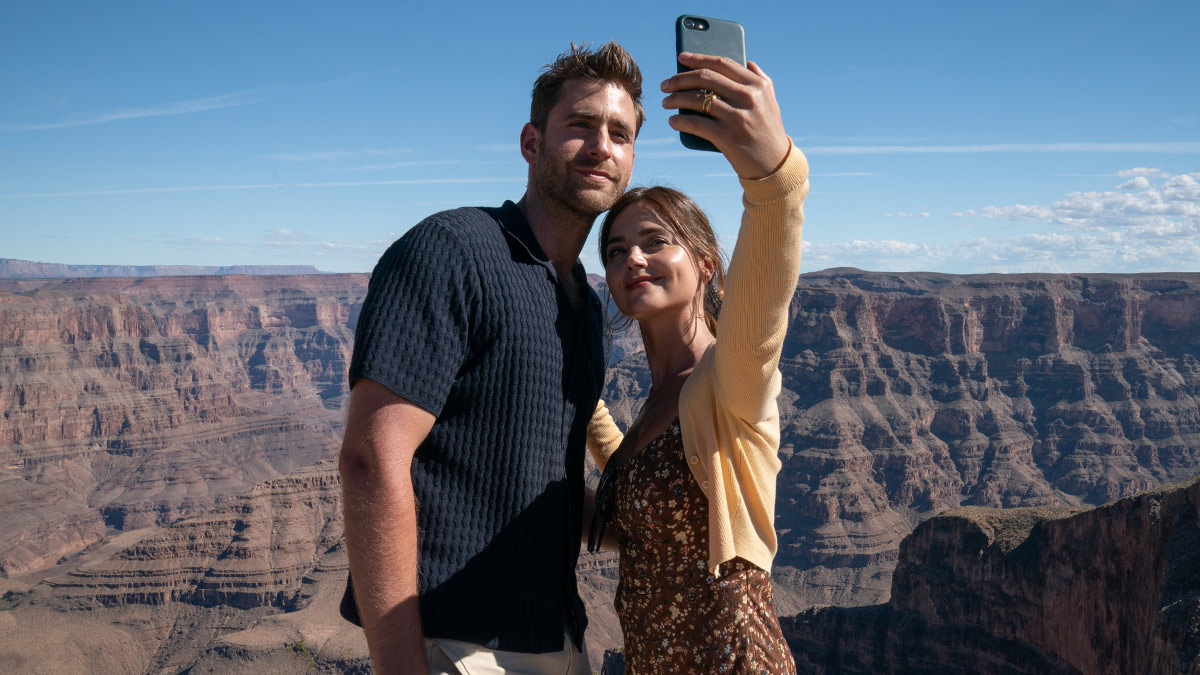 Coming this autumn, Apps & Games > Prime Video
Olivia and Will Taylor have a seemingly perfect marriage, except they both have a secret: Will has had an affair, and Liv knows about it. When Will suggests a road trip to visit America's National Parks, Liv hatches a plot to get her revenge. British stars Jenna Coleman (The Cry) and Oliver Jackson-Cohen (The Invisible Man) take the lead roles in this adaptation of BE Jones' bestselling thriller.
17. The Burning Girls
Starts October, Apps & Games > Paramount+
The latest series from Hans Rosenfeldt, creator of Scandi noir classic The Bridge and ITV's Marcella, is this six-part screen version of CJ Tudor's bestseller. Samantha Morton (Fantastic Beasts And Where To Find Them) stars as Reverend Jack Brooks, a bereaved single mother who moves with her teenage daughter to a small village in hope of a new start. But the area is hiding mysteries and horrors dating back centuries, and Jack is drawn into a terrifying conflict.
18. The Inheritance
Coming this autumn, Channel 5 HD (CH 105)
When Dennis (Larry Lamb, Gavin & Stacey) dies in an accident, his adult children are shocked to find that they don't appear in his will and start to question how accidental his death really was. When they investigate, they find themselves on a dark path leading to secrets and more tragedy. Former Coronation Street stars Robert James-Collier and Gaynor Faye play siblings Daniel and Sian, with Jemima Rooper (Gold Digger) as their sister Chloe.
19. All The Light We Cannot See
Thursday 2 November, Apps & Games > Netflix
Steven Knight, writer of huge hits such as Peaky Blinders and SAS: Rogue Heroes, takes on the job of adapting Anthony Doerr's Pulitzer Prize-winning Second World War novel for Netflix. Newcomer Aria Mia Loberti is in the lead role of Marie-Laure, a blind French teenager in occupied Paris, opposite Louis Hofmann (Dark) as kind-hearted German radio technician Werner. Mark Ruffalo and Hugh Laurie also star in the four-part drama.
20. Love And Death
Thursday 7 September, Apps & Games > ITVX
Elizabeth Olsen swaps witchy Marvel superheroics for domestic drudgery in this series from prolific US writer David E Kelley (Big Little Lies, Nine Perfect Strangers), based on a shocking true story. Candy (Olsen) has tried to be the perfect wife and can't understand why she's not happy. She begins an affair with a friend's husband (Jesse Plemons, The Way Of The Dog) and events begin to spiral out of control, resulting in… well, the last word of the title gives it away.
21. The Couple Next Door (C4)
Coming this autumn, Channel 4 HD (CH 104/108)
Two stars of huge period drama – Outlander's Sam Heughan and Poldark's Eleanor Tomlinson – unite for this modern-day thriller, in which their characters are married to other people but share an irresistible attraction. We never really know what goes on behind our neighbours' close doors… Based on a Dutch series, it also reunites Trust Me star Alfred Enoch with writer David Allison.
Spin-Offs, Prequels And Revivals
22. The Boys: Gen V
Friday 29 September, Apps & Games > Prime Video
If you love the violent, darkly comedic comic-book series The Boys then be sure to tune in for this companion show set in the same universe. It's set at a university where young superheroes (or "supes") are trained in the ways of evil-fighting, and Marie (Chilling Adventures Of Sabrina's Jaz Sinclair) is determined to succeed – but when she and her classmates realise not everything at the institution is as it seems, they're forced to reconsider what it means to be a hero.
23. Justified: City Primeval
Wednesday 6 September, Apps & Games > Disney+
Having left Kentucky 15 years ago, Raylan Givens (Timothy Olyphant) now lives in Miami, balancing his life as a US Marshal and part-time father of a 15-year-old girl. A chance encounter on a desolate Florida highway sends him to Detroit. There he crosses paths with Clement Mansell (Boyd Holbrook), aka The Oklahoma Wildman, a violent, sociopathic desperado who's slipped through the fingers of Detroit's finest. These three characters set out on a collision course in classic Elmore Leonard fashion, to see who makes it out of the City Primeval alive.
24. Big Brother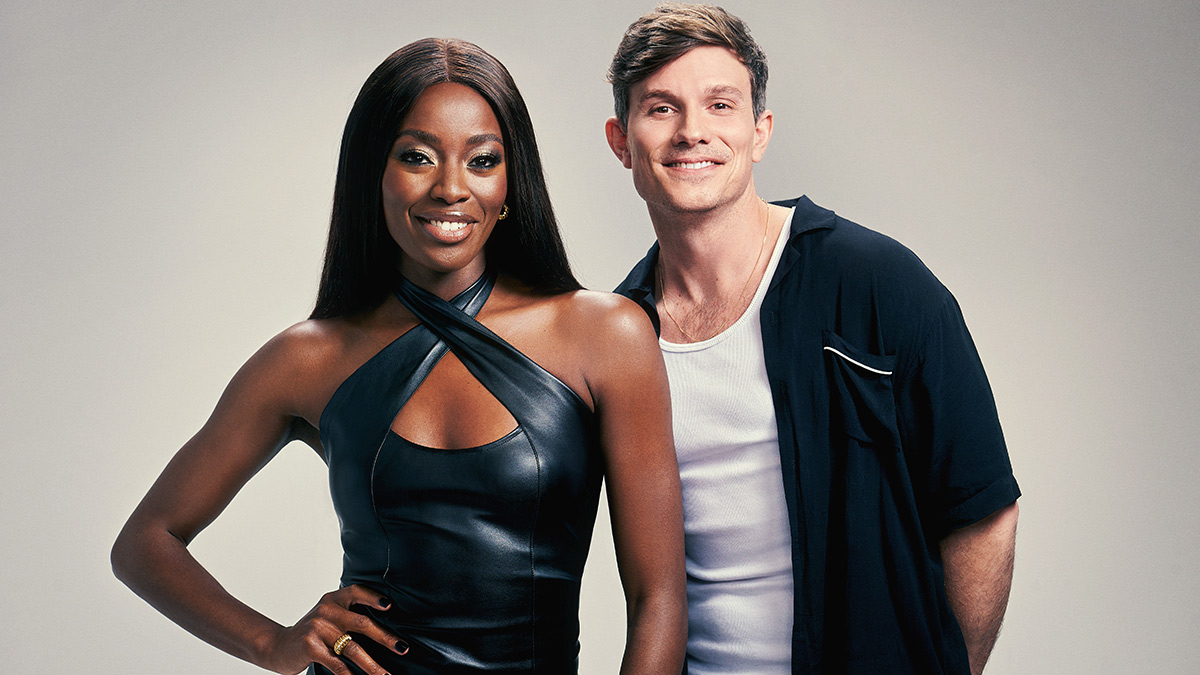 Coming this autumn, ITV2 HD (CH 118) + Apps & Games > ITVX
It was one of the biggest shows on British TV in its heyday but it hasn't been seen in almost five years. Now ITV is bringing Big Brother back, to be shown on ITV2 over six weeks with a live stream on ITVX. Little has been revealed yet, but we know AJ Odudu and Will Best are the presenters, and ITV honcho Kevin Lygo did say that the secret to a successful BB would be "to keep it like it was in its golden period – to have it more interesting, intelligent, upmarket than other reality shows". We can't wait to find out more.
25. Boiling Point
Coming this autumn, BBC One HD (CH 101)
The innovative, one-shot feature film Boiling Point was acclaimed on its release and received four BAFTA nominations so hopes are high for this four-part TV continuation of the story. Stephen Graham (Time), Vinette Robinson (The A Word) are among the cast members reprising their roles in the tense drama set in the potentially explosive environment of a restaurant kitchen. Behind!
26. The Continental
Friday 22 September, Apps & Games > Prime Video
Set in the world of hitman thriller series John Wick, this Keanu-less series is a prequel set in the 1970s, and comes to the UK on Prime Video. Colin Woodell (The Flight Attendant) plays the younger version of Winston Scott, Ian McShane's character from the movies, and reveals the story of his rise to control The Continental – the safe haven for assassins where the rules are strict and the contracts are big.
27. Survivor UK
Coming this autumn, BBC One HD (CH 101)
The reality show that maroons contestants in a desolate location has been an enduring hit around the world, although not in Britain where only two series were made. But it's back on BBC One this autumn, as Masked Singer host Joel Dommett presents an epic new version following the same rules: depriving people of everyday basic comforts and finding out who can cope successfully, with challenges of physical and mental skill along the way.
28. Power Book IV: Force
Friday 1 September, Box Sets > LIONSGATE+
You can get seriously lost in the world of Power, the LIONSGATE+ crime drama juggernaut that has so far given us Power, Power Book II: Ghost, Power Book III: Raising Kanan and Power Book IV: Force – that's 12 seasons of gritty entertainment set in the shadowy, violent world of drug traffickers and dealers. Now get ready for a 13th, as Book IV's anti-hero Tommy Egan (Joseph Sikora) sets out to avenge the death of his business partner.
29. Squid Game: The Challenge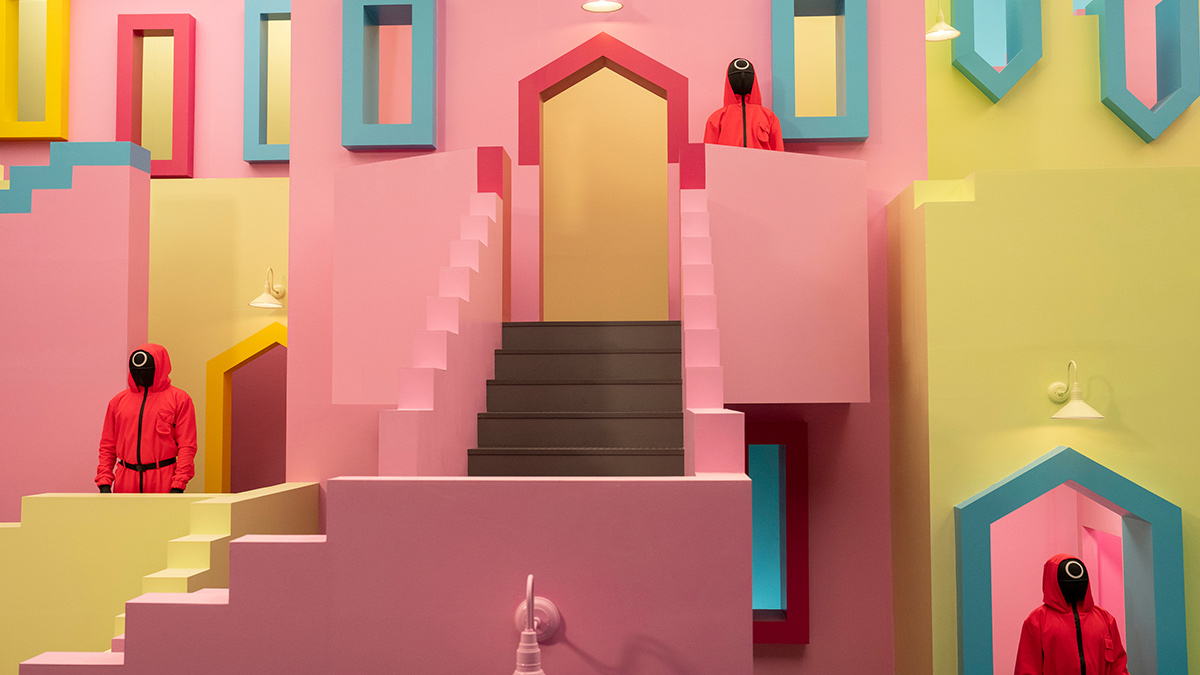 Starts November, Apps & Games > Netflix
Who will be the new Player 456? In this reality version of the massive Korean hit – with, don't worry, 100% fewer deaths – 456 people will compete to win $4.56 million, the largest prize ever for a reality TV show. The risks may not be as high but the stakes are, as each player is pushed to their limits and forced to dig deep. Expect opportunistic alliances, cut-throat strategies and shocking betrayals. Fun fact: the series was filmed here in the UK.
30. Neighbours: A New Chapter
Monday 18 September, Apps & Games > Prime Video
Soap fans mourned when Neighbours' 36-year run on British TV came to an end in 2022 – but those tears soon dried when Prime Video announced it would resurrect the show, and new episodes begin this September! It'll be shown four times a week, Monday to Thursday, and the trailer features stars including Stefan Dennis (Paul), Alan Fletcher (Karl) and Ryan Moloney (Toadfish), as well as teasing a guest spot from none other than The O.C.'s Mischa Barton. The theme tune is stuck in our heads already…
TV channels: Channels, content and features available depend on your chosen package. Channel line-ups and content are subject to change at any time and to regional variations.
HD: HD TV set, V HD Box, TiVo box, Virgin TV V6 box or Virgin TV 360 box connected with HDMI cables required for HD channels. Number of inclusive HD channels depends on package.
Catch Up TV: Catch Up TV content available for up to 7 days or up to 30 days after broadcast, depending on content.
On Demand: Content available to view depends on TV package. Time limits apply for viewing chargeable On Demand content – see virginmedia.com. Once purchased, all chargeable On Demand content must be viewed within 48 hours. Premium channels and upgrades must be kept for at least 30 days.