Skip to main content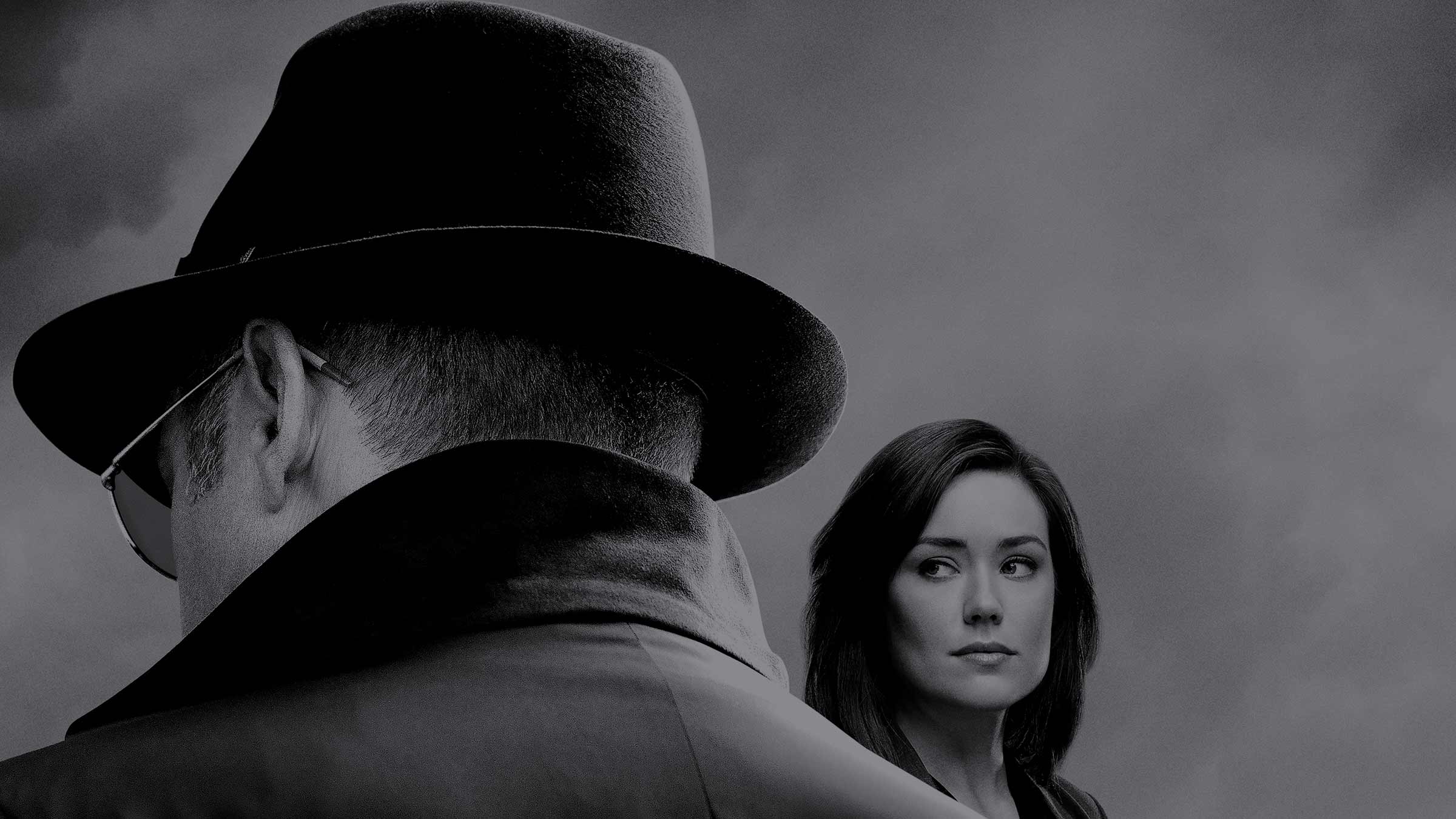 He's making a list and checking it twice, for everyone who's naughty, none of them nice. The Blacklist is back...
The Blacklist, Wednesday 5 June, 9pm, Sky One/HD (CH 110/109). Also available for 30 days in Catch Up > Channels > Sky One
Warning: Spoilers ahead for not only The Blacklist, but also Big Little Lies, Bodyguard, Gossip Girl and The Good Place (sorry)!
In season 6 of the Sky One crime drama The Blacklist, Raymond "Red" Reddington (James Spader) tells Elizabeth Keen (Megan Boone, Law & Order: LA) that at any given time, the average person is keeping 13 secrets. It's a great follow-up to the shocking secret that was exposed at the end of season 5 – that Red is not actually Red at all. He's only been posing as one of the world's most notorious criminals.
For five seasons we've been led to believe that the man helping the FBI catch his "blacklist" of mobsters, spies and international terrorists is a criminal mastermind named Raymond Reddington, who only agreed to help with the investigation if he was able to work with agent and profiler Elizabeth, who he's teaching "to see the bigger picture".
In another twist, the real Red is revealed to be Elizabeth's father, and he's been dead for many years. With this knowledge, Elizabeth is suddenly one step ahead of the man pretending to be her dad, who doesn't know that she knows the truth. In season 6, the tables have turned and it's her turn to use some of the knowledge "Red" has been passing on in a bid to trick the trickster. She did learn from the best, after all.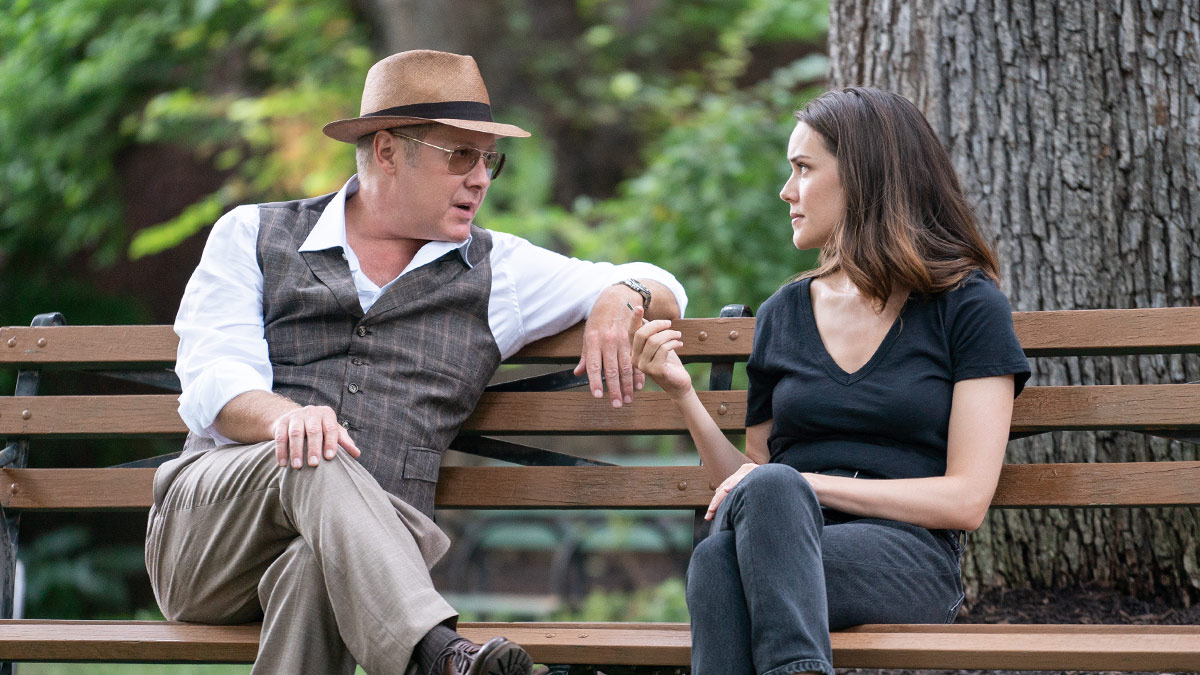 While Spader knew the plotline all along, the rest of the cast didn't know, according to The Blacklist's creator Jon Bokenkamp. Spader said of his character: "The Raymond Reddington that everybody's become familiar with over the last five and a half years is considerably more Raymond Reddington than the Raymond Reddington 30 years ago. They wouldn't have made a TV show about that guy."
Bokenkamp agreed in an interview with Entertainment Weekly: "He's lived as Raymond Reddington long enough to be this person, right? He has told great stories, he has had great experiences, he's become a world-class criminal and probably become a far more interesting person than the real Raymond Reddington ever dreamed of becoming."
The big question season 6 needs to answer is: who is the real man hiding behind the mask? The fan theories are endless – maybe he's Elizabeth's uncle, or a nobody, or even an alien or a robot! Bokenkamp is one of the few people who knows. "This is not something we're just winging. We're on a very specific path," he explained, calling season 5's revelation a "well-earned reveal".
Get ready for all the drama to unfold, as Elizabeth and her sister Jennifer (Fiona Dourif, Dirk Gently's Holistic Detective Agency) investigate the circumstances surrounding the real Red's death. Who's going to spill the next secret? If Red's advice is to be believed, that's one down, 12 to go.
With season 6 all set to stump and stupefy, explore our round-up of other major TV twists that left us scratching our heads, just plain irate or seriously impressed. We still haven't recovered from some of them!
Big Little Lies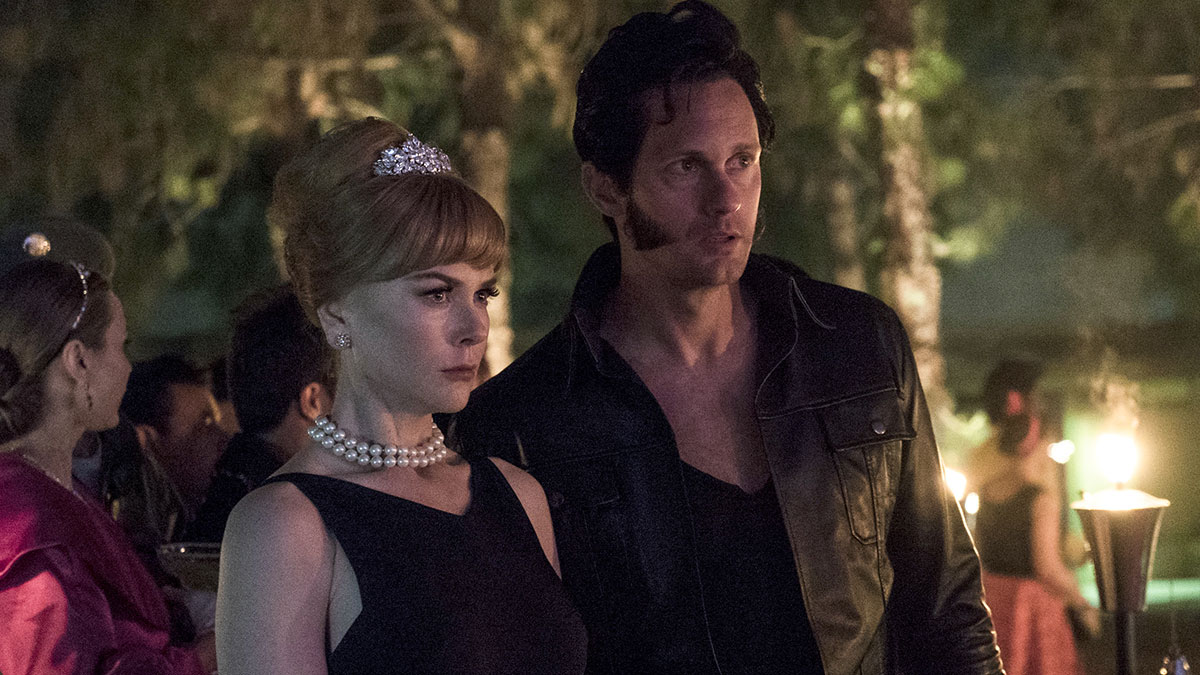 If you've read the book, this will not have come as a shock to you, but the finale of Big Little Lies was explosive nonetheless. You might have even pieced together that the man who raped Jane Chapman (Shailene Woodley) and the man who dies at the school fundraiser are one and the same – Perry Wright (Alexander Skarsgård), the abusive husband of Celeste (Nicole Kidman). But what you won't have seen coming (not us anyway) was how Perry died and who was responsible.
It was Bonnie Carlson (Zoë Kravitz) – the level-headed, laid-back bohemian – who pushed Perry down a flight of stairs. She's married to the e­x-husband of Madeline Mackenzie (Reese Witherspoon), so there's already bad blood within that friendship group – a group she's not part of to begin with. So why her? It's explained more in the book than in the show, but Carlson grew up surrounded by domestic violence, which is why watching Perry attack Celeste made her see red. The women all decide to stick to the same story; telling the police that the incident was an accident. We can hardly wait for season 2, especially considering screen legend Meryl Streep is on the bill!
Bodyguard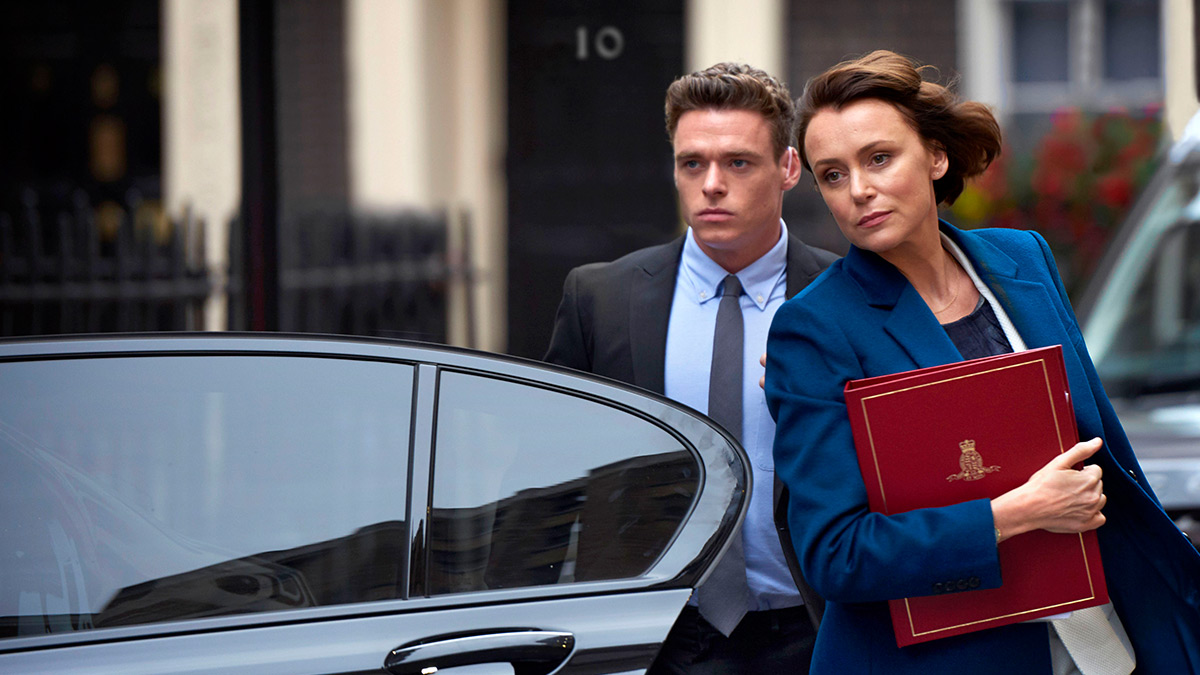 For the people who hadn't caught up on Bodyguard prior to seeing a now infamous magazine cover with the words "WHY SHE HAD TO DIE" splashed across the front, the twist was well and truly spoilt. It referred to Keely Hawes' character, Home Secretary Julia Montague, who was killed in a bomb blast while giving a speech in episode three. We've come to expect that the twist is that the character isn't dead, having miraculously survived a seemingly certain-death scenario. Fans of the show probably went to bed that night not worrying too much about the next instalment; expecting to see Julia in hospital but on the mend in next week's episode. Dead? Surely not! In testament to the power of this scene, it was crowned 2018's Must-See Moment at this year's Virgin Media British Academy Television Awards.
Bodyguard writer and creator Jed Mercurio weighed in on the magazine cover debate, saying it should been vaguer, like, "Is she really dead?". He also tweeted, "It's impossible to manage what's discussed on social media. Users need to employ common sense and avoid it. If you still haven't watched the match, don't go looking up the results". He also argued that there should be a spoiler-free period of three days after an episode has aired to help avoid such situations.
Gossip Girl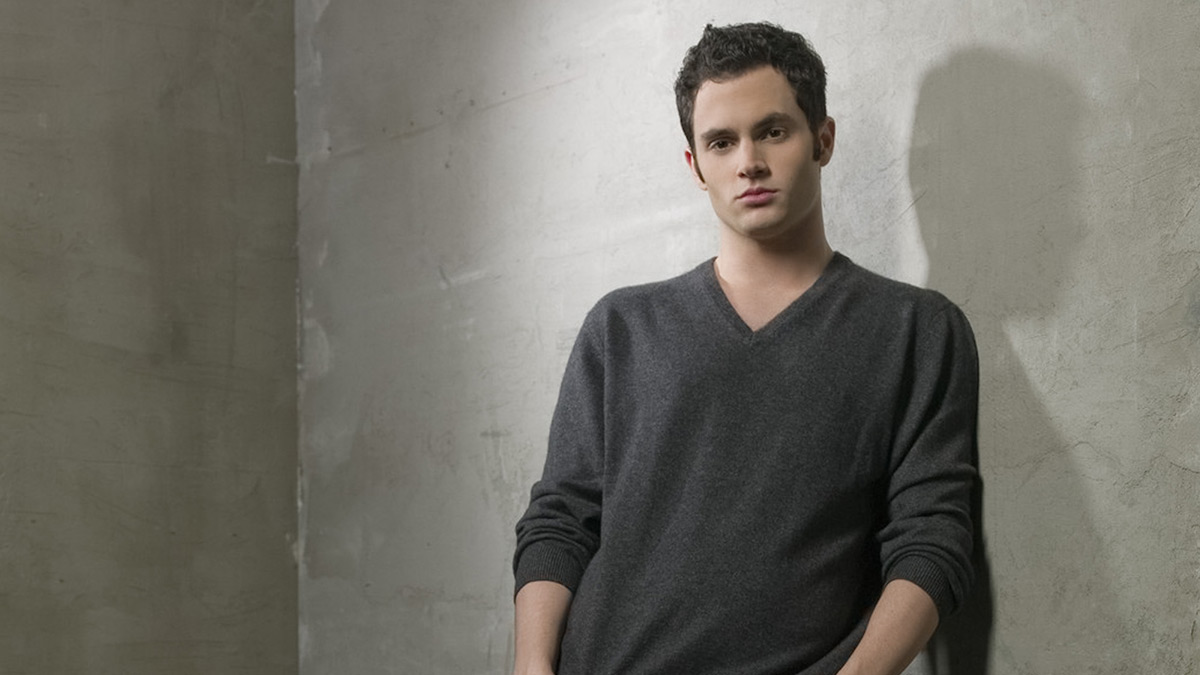 Honestly, we should have known that Gossip Girl would end up being Gossip Guy. It's almost too obvious, which is precisely why Dan "Lonely Boy" Humphrey (Penn Badgley) was able to fly under the radar for so long. He knew that targeting specific people would risk attracting attention. As such, no one was off limits in his scandalous writings, including himself and even his young sister – creepy!
Many of the show's viewers regard Dan as the worst and also point out holes in the plot that allegedly shows why it makes no sense for him to be Gossip Girl. And then, Dan somehow ends up with Serena van der Woodsen (Blake Lively) anyway, despite all of the malicious rumours, lies and personal truths she learns he's spread about her online. That might just be the biggest twist of all. Apparently Dan just wanted to fit in with the Upper East Siders, and adopting the Gossip Girl persona was his means of achieving that. If you want to see a more extreme version of Dan, watch You. XOXO, Gossip Girl.
The Good Place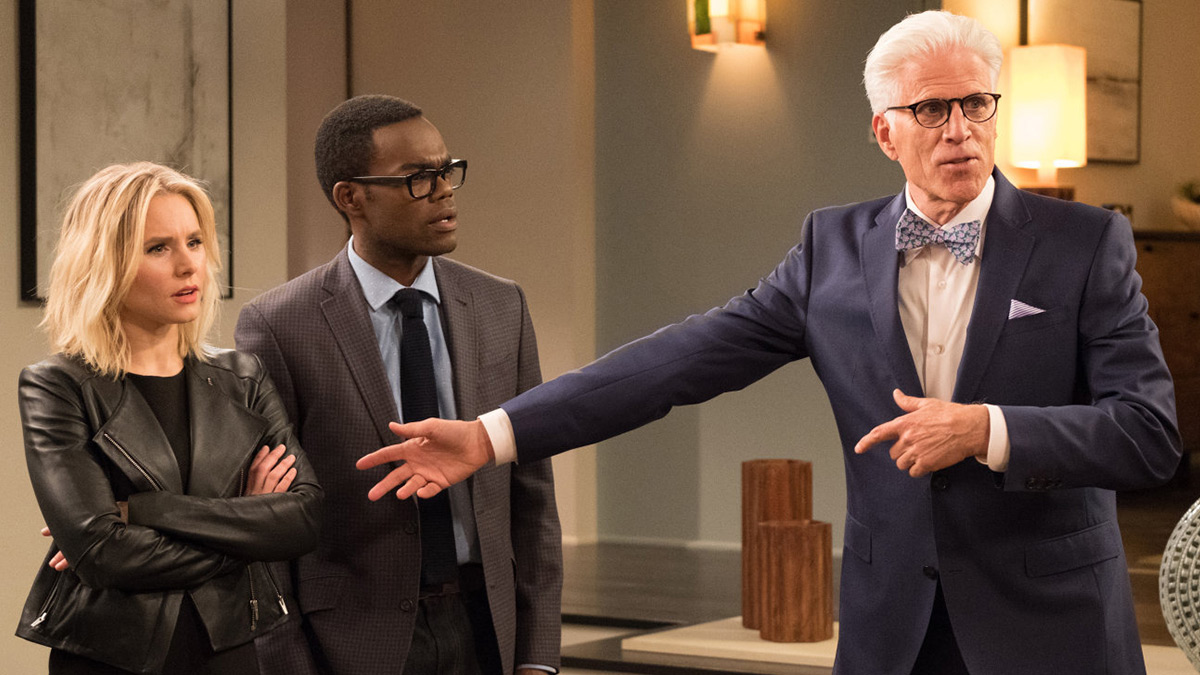 Talk about realising that everything you believed in turned out to be one big, fat lie! This is not a drill, everyone – the Good Place is actually the Bad Place!!! Okay… got your breath back? With its quirky sense of humour and kooky characters, this show lulls you into a false sense of security as you follow Eleanor (Kristen Bell), a woman who accidentally enters heaven (or the Good Place) despite being a bad person. She soon realises that must act like a good person in order to avoid being sent to hell (the Bad Place).
As in turns out, Michael (Ted Danson) is in fact a Bad Place demon who created a fake Good Place with the intention of driving Eleanor, Chidi (William Jackson Harper), Tahani (Jameela Jamil) and Jason (Manny Jacinto) to madness. As philosopher Jean-Paul Sartre wrote in his play No Exit: "Hell is other people." In the play, three people are locked away in a part of hell, which has the appearance of a small drawing room. No flames, no devil, just the three of them disagreeing, not getting along and judging one another. We have a feeling good ol' Jean-Paul would have liked The Good Place, or should we start calling it the Bad Place now?
TV channels: Channels, content and features available depend on your chosen package. Channel line-ups and content are subject to change at any time and to regional variations.
HD: HD TV set, V HD Box, TiVo box or Virgin TV V6 connected with HDMI cables required for HD channels. Number of inclusive HD channels depends on package.
Catch Up TV: Catch Up TV content available for up to 7 days or up to 30 days after broadcast, depending on content.