Skip to main content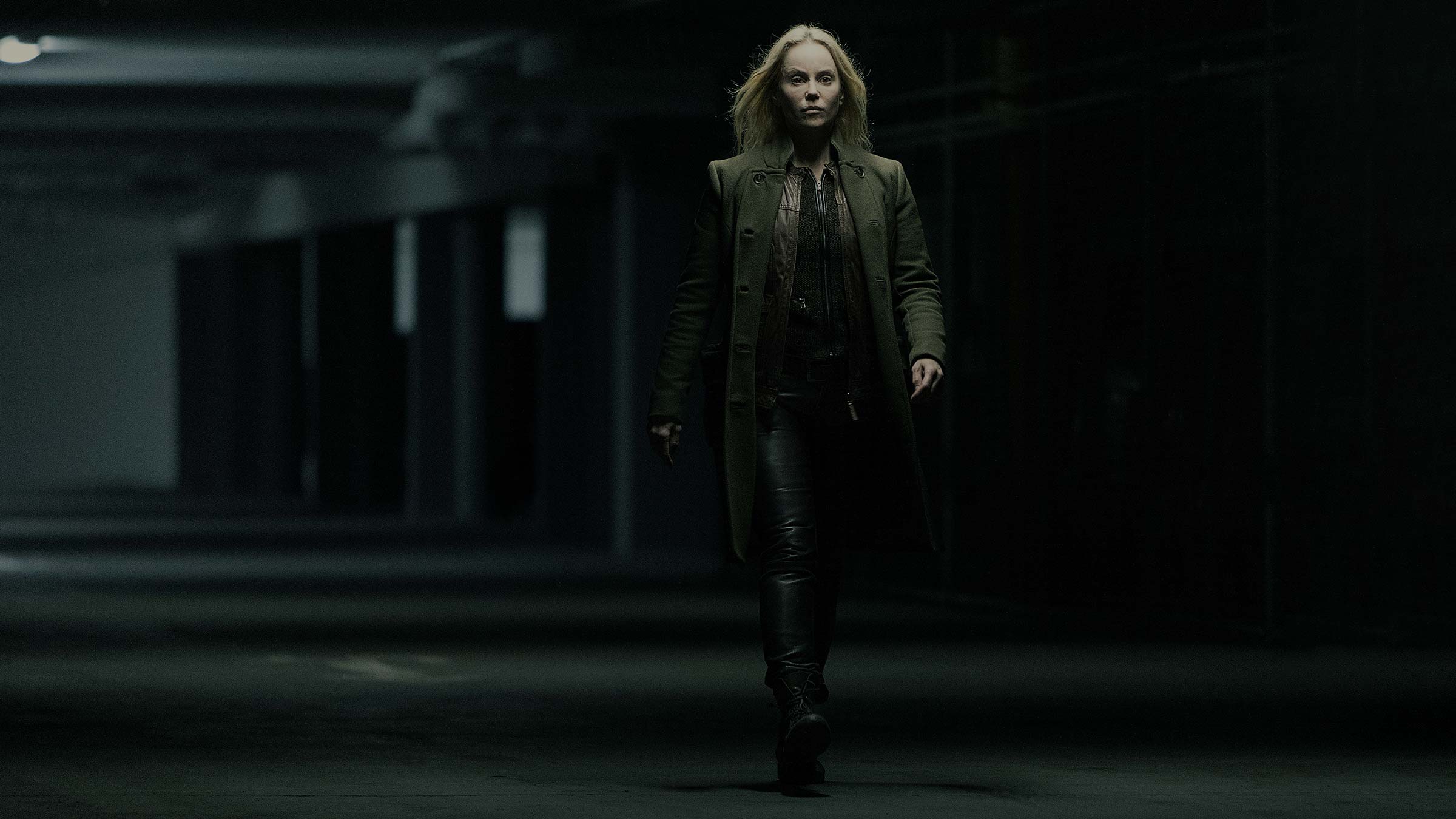 The Scandi thriller that tore up the rule book and tossed it out to sea is back for its fourth and final series
The Bridge, Fridays from 11 May, 9pm, BBC Two/HD (CH 102/162). Also available for 30 days in Catch Up > Channels > BBC iPlayer
You don't become BBC Four's highest-rated drama ever, and get shown in more than 100 countries, without being something pretty special. The Bridge follows Malmö's leading homicide detective Saga Norén (Sofia Helin, The Snowman) and Copenhagen's leading homicide detective Henrik Sabroe (Thure Lindhardt, The Last Kingdom) as they investigate a series of baffling murders. And now, for the first time, it has graduated to BBC Two.
In case you want to catch up on the first three series (available in Catch Up > Channels > BBC iPlayer now), we're going to avoid spoilers. But what we will tell you is that the fourth and final series explores themes of identity and borders, after the brutal murder of a politician.
A large part of the show's success lies with Helin's performance. And while The Bridge's creator Hans Rosenfeldt (who also wrote Marcella) has never officially confirmed that Saga has Asperger syndrome, Helin considers her character to be on the spectrum. (Asperger's exists as part of the autism spectrum, but is classed as a milder disorder because there is no delay in language development.)
"I was very irritated with her to begin with," Helin tells Virgin TV Edit. "I didn't understand how she functioned. Then I realised the loneliness of being stuck in a disability, unable to connect with other people. I started to get interested in her and to care for her." Saga is brutally frank, finds it nearly impossible to form relationships, and lacks a sense of humour – but viewers warmed to her refreshing honesty and matter-of-fact attitude.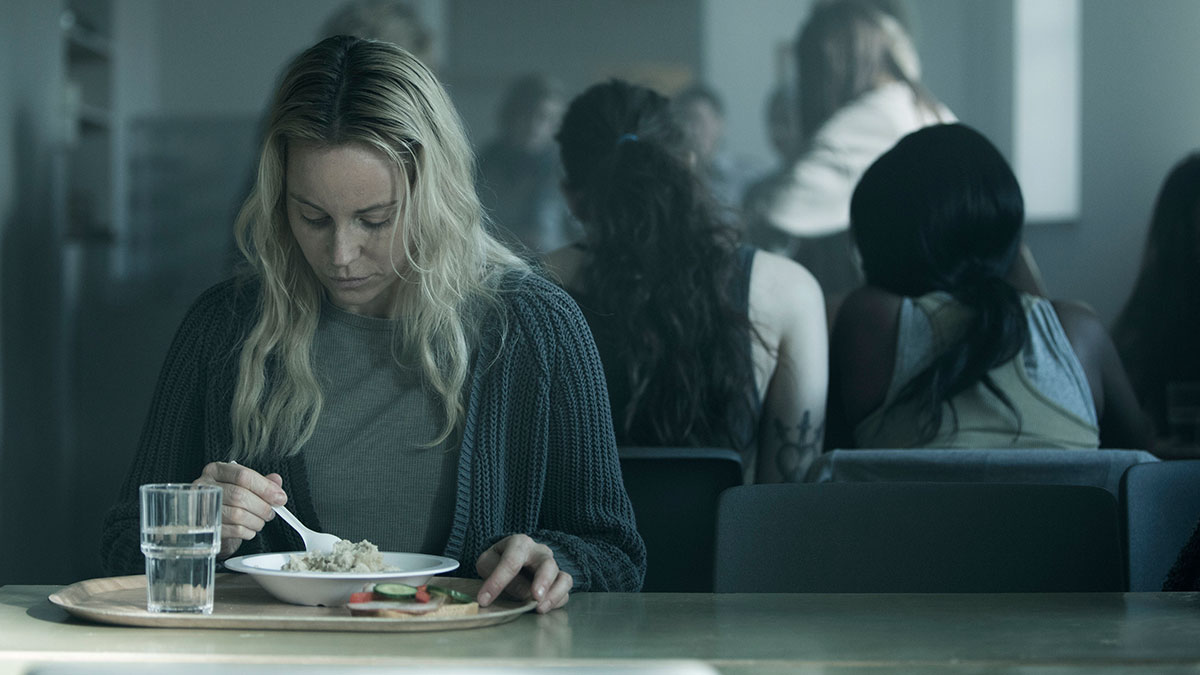 Saga is a brilliant detective, but her condition means she finds it difficult to relate to others and is often isolated
What makes her so exceptional, however, is not just that she's a leading character with Asperger syndrome but that she's a woman. Paediatrician Hans Asperger first defined autism after observing the behaviour of boys and initially believed that girls could not be affected. More recently, psychologist Simon Baron-Cohen defined it as "the extreme of the male brain". However, it is a condition that often goes undiagnosed in females, suggesting the discrepancy in numbers may not be as great as we think.
On screen, too, depictions of the condition have largely been male (see Raymond in Rain Man or Spencer in Criminal Minds). But while Saga stands out because of her sex, she is part of a wider trend – the rise in nuanced depictions of people with autism on mainstream TV. Helin has fought to make sure that, over the course of the show, Saga has not been reduced to a stereotype. When we meet her at the start of series 4, she is in prison. "The writers thought maybe she loves being in prison because everything is structured," Helin tells us. "But I just said instantly, 'No, she hates it!' So it was rewritten."
Freddie Highmore's portrayal of surgical resident Shaun Murphy in hit drama The Good Doctor has been praised for addressing the treatment of people with autism in the workplace. Best-selling author Kerry Magro – himself on the spectrum – lauded the show for its ability to "avoid producing 'inspiration porn' but also making programming meaningful to those in the autism community".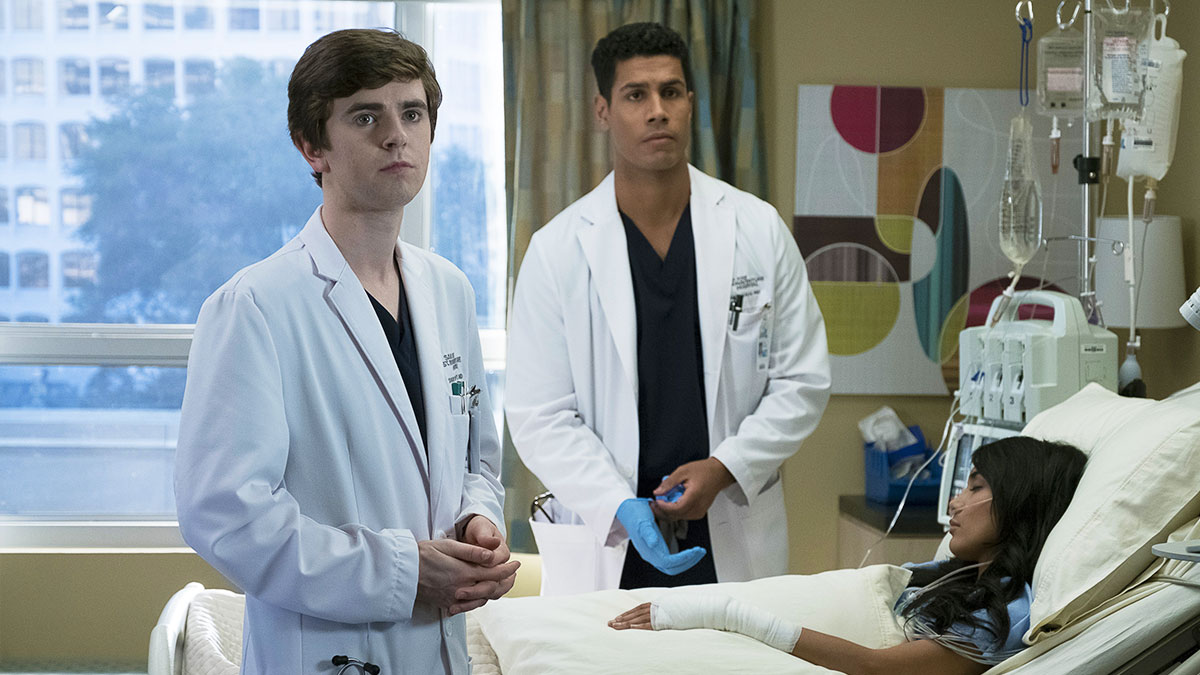 British star Freddie Highmore plays autistic surgical resident Shaun Murphy in The Good Doctor on Sky Living
BBC One has taken a more meditative approach with its drama The A Word, starring Lee Ingleby and Morven Christie as parents of a child whose diagnosis is not clear-cut. The series begins with a debate over whether the child does in fact have autism. Meanwhile, Netflix's coming-of-age comedy, Atypical, approaches the subject matter with warmth and wit.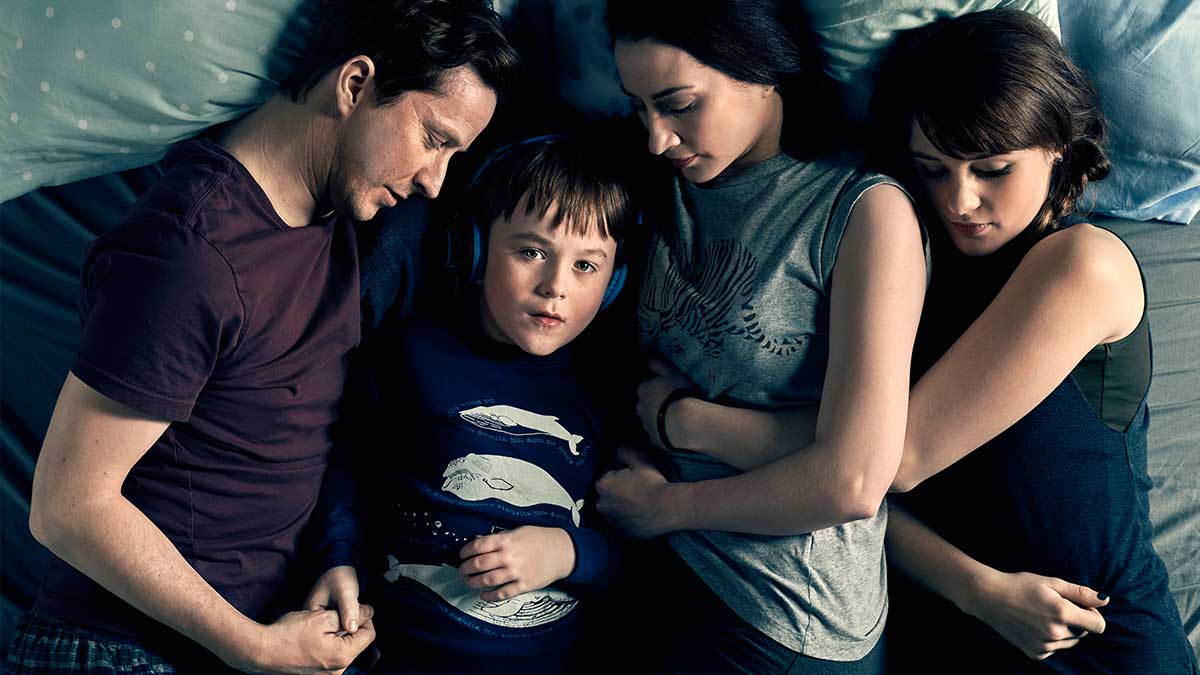 BBC One's The A Word shows the impact of an autism diagnosis on the whole family
Portraying autism in a recognisable way, while avoiding clichés and still serving to entertain, can present a challenge. But TV has come on in leaps and bounds in recent years, showing the diverse paths that different individuals' autistic journeys can take. The makers of Hollyoaks recently announced that they have cast Talia Grant, who is thought to be the first autistic actress to have a leading role on mainstream British TV. So, as Saga's story draws to a close in The Bridge's final season, the seed it has sown is starting to flourish.
We're helping transform the lives of people with disabilities, including people affected by autism, by working with the charity Scope. We want to support one million disabled people to get into and stay in work by the end of 2020. Find out more here.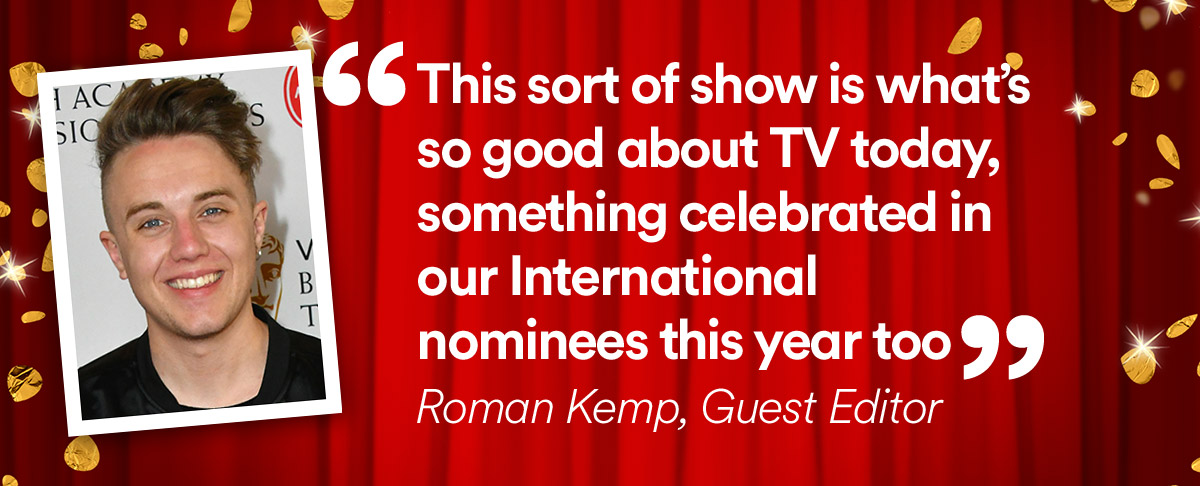 Find out what else our Guest Editor Roman is looking forward to at the Virgin TV British Academy Television Awards in 2018 here.


Can't get enough TV?
This year's Virgin TV British Academy Television Awards are almost upon us! On 13 May, BAFTA will celebrate the very best television broadcast on British screens last year, and we're thrilled to be sponsoring them once again.
Virgin TV's Must-See Moment will also be presented at the ceremony – and it's the only award voted for by the public, celebrating the massive television moments that got the whole country talking last year! Make sure you tune in on Sunday 13 May to discover this year's winner and you can share the love on social media with #MustSeeMoment #BAFTATV.
Find out even more about what's going on at this year's Virgin TV British Academy Television Awards here.
Channels, content and features available depend on your chosen package.
TV channels: Channel line-ups are subject to change and regional variations. TV packs currently exclude some teletext services.
HD: HD TV required to view HD channels. Number of inclusive HD channels depends on package.